Sara Edmonds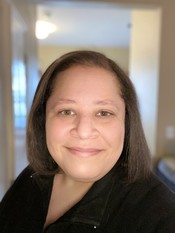 Born and raised in Dallas, Sara only left for the few years she spent in Maine for school. She has always been a "bookie." Her mother read constantly, and Sara and her brother entered all the summer reading contests at school whether they wanted to or not. But reading stuck. By the time she was a sophomore in high school, the young adult authors held no interest. One day her mom gave her one of her old books to read-a romance novel from Harlequin. From then on she was hooked, and probably explains her career choices.
Features & Posts
40 comments posted.

Re: The Groom Says Yes (11:43pm October 2, 2014):

Loving the current title!! The hero and heroine make me smile
when they talk to each other. I prefer the Regency version of
weddings- a simply ceremony surrounded by the people most
important to you with a celebration after.

Re: Heroes Are My Weakness (1:16pm August 24, 2014):

The opening scene for this book is classic SEP and had me in
stitches. . . Great start to to great book. . .

Re: Natural Born Charmer (9:14pm August 4, 2014):

The opening scene in this one was fantastic and hilarious- I
always laugh out loud (and in public) when reading a SEP
novel.

Re: Breathing Room (1:43pm August 2, 2014):

I LOVED this book- the setting and characters were great. SEP
always creates characters you immediately fall for and root
for a happy ending. This may have been the book I officially
made SEP one of my favorite authors.

Re: Fall Into You (11:39am January 20, 2013):

I love series!- it gives me a chance to become deeply
embedded in a set of characters and their world, which I
love. There is sometimes a point where being in the series
seems forced and I loose interest, but when written well I
will stay in a series over a long range of books. I am also
a big fan or reading in order. If it is a new author I might
go ahead and read the one I picked up to make sure I like
the series, but once I know it is part of a whole, I always
go back to the beginning.

Re: One Touch of Scandal (1:59am September 26, 2010):

My rewards are books and chocolate. My pets rewards are a nice big rawhide bone. I wish I could take my dogs with me, but they are too big and rowdy to take into public.

Re: Royal Blood (9:48pm September 5, 2010):

my favorite authors/books are those where the author can make me feel like I am living/learning about that time wihtout feeling like they are trying to impress/teach me with the amount of research tehy did.

Re: Murder in the Abstract (12:47pm July 15, 2010):

I find myself drawn to the bad boy in books and movies. The best is when he is in a series and I can follow him from book to book. I think it is the fantasy that we can fix them that is the appeal.

Re: Silent Truth (8:26pm May 15, 2010):

Had a blast last time- and will be there with bells on this time also.

Re: The Teaberry Strangler (12:18pm April 26, 2010):

I agree with others here- I tend to test new authors with book trades or borrowing from a friend. And then if it grabs me do I add it to the budget list with the other authors I am willing to purhcase books for. I'll even read the excerpt on the author' website to help determine if I is one worhty of my book budget.

Re: Big Bad Wolf (11:34pm April 10, 2010):

I can't stand when books are out of order, have been know to put off reading a series until I have enough of it to keep me going until the next one comes out.

Re: The Mane Squeeze (10:31pm February 27, 2010):

My work reading is usually the news or updates in my profession. When I have finished the list of my favorite reads I am willing to explore and find something new. I too, like when I find someone new I can add on to my "favs" list.

Re: Take Me If You Dare (8:28pm February 23, 2010):

I just realized I hadn't gotten around to seeing most of these movies yet, looks like I have the kind of homework I like. But I have always loved Bullock and Streep and hope one of them wins.

Re: The Edge of Winter (12:32pm February 21, 2010):

I can't think of a season title right off- but I do know that my buying habits are influenced by the season and I tend to pay more attention to them when in the bookstore.

Re: Down By The River (2:07pm January 24, 2010):

I really love series- it gives me a chance to follow characters and continue to live in a story line I really like. The longer the series the better- I like JD Robb's mysteries for that reason and love her new thing of taking the traditional 3 part series to a 4 part series now.

I am a zelot when it comes to reading them in order. In fact a family memeber and I were discussing this last night- her husband had gotten what he thought was the entire series for her as a present but missed the first so she has told him the others have to sit on her shelf unread until she get the first because you can't read them out of order.

I feel the exact same way.

Re: What I Did For Love (8:07pm December 29, 2009):

Amenia- I didn't see the Robin Schone, and must go get it right away.

Diane- I got Nora's Black Hills for Christmas- the only reason it didn't make the list yet. But I will be reading it right away.

Re: Twenties Girl (10:38pm December 26, 2009):

Karin- I agree with you about places you know. There is jsut something to knowing where the author is decribing that makes the story much richer sometimes.

Re: Rainwater (4:25pm December 13, 2009):

I too was thingking that historical was anything before 1900. Anything between 1900 and say 1960 is tough though and a grey area- not quite modern and not quite historical. That's a tough one.

Re: Dark Lover (2:03pm November 29, 2009):

I tend to read in trends- or maybe more acurately what is being published at the time. When there are a lot of paranormals being released, I read them. The only genre I don't read a lot of is historical, but I do have some favorites.

I am a keeper, with a keeper shelf that never gets weeded. Mostly, keepers are those authors that over the years have always provided me with a great story, and almost all the ones on my keeper shelves are authors with many titles. Lately, with all others I have been giving away or selling.

I can remember my first adult novel, which was a romance thanks to my mom,and it does have a spot on my keeper shelf.

Re: Take Me For A Ride (3:10pm November 25, 2009):

Before I was comforatable cooking, I made my first pie- a pacan chocolate torte. After 3 hours in my mother-in-law's oven it never got firm and I gave up on it. I've grown more confidant and become a more instinctive cook since then, but it also taught me to never to a recipe for the first time on the big day. Now I do a test one in my own kitchen with no one watching in case things don't go as planned.

Re: Men Of The Otherworld (4:04pm November 15, 2009):

I vote for Charles Cornick. Patricia's characters are so dynamic. In the theme of paranormal, maybe a witch smackdown should be next.

Re: Finger Lickin' Fifteen (2:41pm October 17, 2009):

Emmanuelle, you are so right about Nora. The stories she sets in Ireland were some of the best background descriptions I enjoyed- she make the characters and their setting into one so that you need both.

Jill- I agree that is a good thing about series. You learn the setting as it develops. Charlaine Harris is good for that. Serrilyn Kenyon is too.

Re: What I Did For Love (11:55pm September 19, 2009):

I am glad to know I am not the only one who feels incomplete without some reading time!

Kelly- LOL, I have wished for mittens too! Or a automatic page turning device that hold the book and turns the pages for me.

When I was younger, and up to a few years ago, I used to take my book with me to squeeze in a couple more reading minutes at lunch breaks, but my current job is a small office of only five and we work through lunch so that one ritual has stopped.

Great ideas to add to my ritual.
Thanks!

Re: The Vampire Diaries: The Awakening And The Struggle (1:13pm September 12, 2009):

I was just thinking about this- I don't mind the True Blood series, and that is a first for me as I hate when a movie/tv show deviates from a series I really liked. I also like the No. 1 Ladies Detective Agency series (also on HBO). I missed the Vampire Diaries on tv- good thing for TiVo. I would really like to see how the Janet Evanovich books would translate into tv.

Re: The Trouble With J.J. (11:53am September 7, 2009):

I do like the smart ones too if the character is made right. I am blanking on the title, but one of Nora Roberts trilogies had that type of character and I loved him.

I do think the plotting revenge type of character has its place, and I agree they have moved to the urban fantasy/ paranormal type of story- the hero who was cursed and has to break it kind of guy. Again, those are great when written well and I do have a leaning toward that kind of hero.

Re: Red Hot Lies (12:17pm August 31, 2009):

I prefer third person because I can place myself in the story better, and I like know how each of the main characters think. But with that being said, I will read a 1st person story if the writing is good.

Re: The Fixer Upper (10:05am August 23, 2009):

I don't get any looks now, but when I was a kid it wasn't my family but some of my friends who would tease- I think mostly because the covers made them think that there were no story lines. I have since turned my sister in law and a couple of friends into converts, and I don't get any looks now. I think being around fellow readers has a lot to do with that, but I also think the genre has done a lot of good PR so to speak with authors on the bestseller lists and reports on the affordability of genre fiction more than any other.

Re: Gordath Wood (6:59pm August 22, 2009):

You are not alone- to me the sign of a great writer is that the characters keep living out their lives in my head. Of course, now that I am older I can't do all night reading, I simply wake up with the book pressed to my cheek. But I do find myself during the day wondering how much time I have to put up with this real world crap until I can get home, do my getting ready to read awhile ritual and get into what is more important.

Re: Red Seas Under Red Skies (12:12pm August 15, 2009):

Con are fun- it is just my work schedule and travel requirements to get to one that always kept me away- and of course I am not a crowd kind of person without someone there I know to talk to.
I went to a sci-fi con when I was a kid to get to meet the Star Trek Next Generation cast and loved it! Got pictures of my favorite characters that I thought I would never get to meet.

Re: The Perfect Couple (2:46pm August 9, 2009):

I have to catch up with Brenda- I haven't read the last couple of hers.

Being someone who gets daily emails on the goings and comings of publishers, I have seen a lot of authors, new and old, willing to try out new formats like an e-reader or online, because it is getting harder for them to the same deals they got last year. With my favorite authors going into hardcover, it's more a cost basis thing with me that is keeping me behind the times.

Re: Nothing But Scandal (1:08am August 8, 2009):

I know when I have a good book when I replace the heroine with myself. I especially love it when the hero is the bad boy.

Re: Mr. Perfect (2:45pm July 12, 2009):

I agree with others- I usally avoid the thype, but someone who loves chick lit wanted me to try MaryJanice Davidson and Sophie Kinsella, two sets of characters I usually can not find anything in common with to like. But I must say that quality of the writing overcame any doubts about the base of the characters. Now I read them when they come out.

Re: Loving a Lost Lord (7:32pm June 27, 2009):

Now and again I may notice that the plot has been done before, but I agree with a previous post that when you have a good author voice the journey is still good. When I have an author I have been following for years, I look for, and enjoy, how their voice and way for telling the story changes over the years. I think what I object to most, and what has stopped me from reading an author, is when the author seems to give up and create the same formula for their books because they know that is what the publisher, reader, made for movie people want. They don't grow or tell the story differently- it's just rote, and that is when I stop reading.

Re: A Thread Of Truth (12:33pm June 21, 2009):

Typos don't bother me- I tend to make a passing notice and go one. If I notice more than one, though I tend to think that editing did a bad job of proofing. I will say, I have seen fans take an almost gleeful joy in pointing out a typo (with the page marked) while asking the author to sign their book for them.

Re: Dial Emmy For Murder (3:19pm June 20, 2009):

When I approach a project or something I have to write, I too like to make sure it is outlined and I know where I am going so I can sympathize with your frustration. I also seem to get more writer's block that way though.

Re: Undead And Unwelcome (2:34pm June 14, 2009):

my past work at the bookstore has marked every author I wanted to meet off my list (my first was Nora and I was too nervous to say anything to her, but she is so super cool). I too am always suprised when an author who is a bestseller (and I LOVE) doesn't get hundreds of people at a signing- I think it is the aura that this person who sits and writes these stories I devour would never have to actually go out and sign her stuff, so the actual book signings go unnoticed by most except the faithful who are always reading the websites. Thank god for the faithful fans (and FF of course for keeping us in the loop)!

Re: The Warrior (3:55pm May 24, 2009):

I am much more of a planner this year than in the past. I make a list and stick to it, but I have also been known to be under the budget I set for myself so I can sort of feel like I was able to pick up something on the spot. I have my priority list and usually stick to it unless what I want is sold out. But even with a budget I find myself spending an hour or more in the bookstore searching for something to add to the list for later.

Re: Pretty in Plaid (4:55pm May 17, 2009):

I normally like to be a few minutes early, jsut so I don't have the feeling people are waiting around for me. As for signings (having hosted quite a few) I always try to get there about 20-30 min. early, if only to get a good parking spot.

Re: Mistress (3:00pm May 16, 2009):

I don't let a lead characters name stop me from reading. I might get a little obsessive in the first chapter if there is no hint on how it's supposed to be pronounced, but I usually come up with my own pronounciation and move on. I will admit that I like somewhat uniques names, especially if they fit the character. If there are two many characters to keep track of (with no hint character tree handly provided by the author in the front of the book) I tend to pay attention to the ones I think are the most important and let the rest go. It may sound blase, but when the story's main characters are good, I tend to only focus on them anyway. It's only when I am desperately searching for something to like about a book that I pay attention to the other secondary (or even third) characters. My sister-in-law is excellent at remembering characters so that if she is reading a series she can tell me that such a character appeared in book ten first appeared in book two in the first chapter.
I used to never break a spine, but with age and after I found myself twice re-reading a book I had read before, I do one crack in the spine as a signal to myself that the book has been read. I used to consider it a sin if a book was abused in any way, but after I got my puppies and caught them ripping up a book in the yard they had sneaked off my night stand, I had to prioritize things (after the screaming stopped)- I still consider it a sin to maul a book,but have learned to hide all my books I really care about in my closet with the door closed.

Re: Temptation Ridge (10:15pm April 4, 2009):

I have always turned to a good book to- what I call- escape the crappiness of life sometimes. I have always loved to read a good romance- if only to have the happy ending all neatly tied up in a way that real life can not be. I have my favorite authors I save that I know can make me laugh and get caught up in a great story.