"The must have cookbook for Outlander lovers!"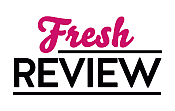 Reviewed by Sara Edmonds
Posted June 22, 2016

If you're the type of reader that completely immerses yourself in your favorite author's books, having a companion piece is like gold. This is the perfect way to continue to love your Outlander world- making the recipes inspired by your favorite characters.
Food is a passion of mine, so I was naturally drawn to another chef who was also passionate about combining her cooking talents with one of my favorite series. Theresa mentions that the Outlander Kitchen is an Outlander cookbook- not a Scottish or historical cookbook. This means we get to explore the cuisine of different countries and explore different recipes inspired by the characters in Diana Gabaldon's books. This also allows Theresa to adapt recipes to modern time- and for me to not have to ask my butcher to procure me a sheep's head and boil it in water before making a recipe. It is the best way to continue to live in your favorite series.
There are many great aspects to this official companion cookbook. Each recipe has a quote from one of the Outlander books along with commentary from Theresa. In addition to the fun of reading the quote from the book that inspired the recipes, is the fact that the recipes are very easy to follow and understand. Most of the recipes I tried and loved, like the Potato Fritters inspired from The Fiery Cross, had only six ingredients and an easy to follow method. The pictures that accompanied a lot of the recipes had my mouth watering and made me sure that I could produce this myself. A lot of the recipes also utilize ingredients that are a staple in the Highlands.
I have wanted to try and make a bannock- and Theresa's recipe, starting with a quote from Drums of Autumn was perfect. And it didn't hurt that I ate it while watching the newest Outlander episode.
While I loathe Black Jack as a character, I am in love with Theresa's Black Jack Randall's Dark Chocolate Lavender Fudge. Again, it was another easy recipe with only five ingredients and was a breeze to follow. And of course it tasted excellent! Even though I still loathe Black Jack, I love the fudge I eat as I look forward to his demise.
THE OUTLANDER KITCHEN is the perfect must have for Outlander lovers- and if you are like my book club we have already planned an Outlander night of book and movie talk with recipes from Theresa's book. This is the must have cookbook for Outlander lovers!
SUMMARY
Take a bite out of Diana Gabaldon's New York Times bestselling Outlander novels, the inspiration for the hit Starz series, with this immersive official cookbook from OutlanderKitchen.com founder Theresa Carle-Sanders!
Claire Beauchamp Randall's incredible journey from postwar Britain to eighteenth-century Scotland and France is a feast for all five senses, and taste is no exception. From Claire's first lonely bowl of porridge at Castle Leoch to the decadent roast beef served after her hasty wedding to Highland warrior Jamie Fraser, from gypsy stew and jam tarts to fried chicken and buttermilk drop biscuits, there are enough mouth-watering meals along the way to whet the appetite of even the most demanding palate.
Now professional chef and founder of OutlanderKitchen.com Theresa Carle-Sanders offers up this extraordinary cuisine for your table. Featuring more than one hundred recipes, Outlander Kitchen retells Claire and Jamie's incredible story through the flavors of the Scottish Highlands, the French Revolution, and beyond. Following the high standards for prodigious research and boundless creativity set by Diana Gabaldon herself, Carle-Sanders draws on the events and characters of the novels to deliver delicious and inventive dishes that highlight local ingredients and traditional cooking techniques. Yet amateur chefs need not fear: These doable, delectable recipes have been updated for today's modern kitchens. Here are just a few of the dishes that will keep the world of Outlander on your mind morning, noon, and nicht:
• Breakfast: Yeasted Buckwheat Pancakes; A Coddled Egg for Duncan; Bacon, Asparagus, and Wild Mushroom Omelette
• Appetizers: Cheese Savories; Rolls with Pigeons and Truffles; Beer-Battered Corn Fritters
• Soups & Stocks: Cock-a-Leekie Soup; Murphy's Beef Broth; Drunken Mock-Turtle Soup
• Mains: Peppery Oyster Stew; Slow-Cooked Chicken Fricassee; Conspirators' Cassoulet
• Sides: Auld Ian's Buttered Leeks; Matchstick Cold-Oil Fries; Honey-Roasted Butternut Squash
• Bread & Baking: Pumpkin Seed and Herb Oatcakes; Fiona's Cinnamon Scones; Jocasta's Auld Country Bannocks
• Sweets & Desserts: Black Jack Randall's Dark Chocolate Lavender Fudge; Warm Almond Pastry with Father Anselm; Banoffee Trifle at River Run
With full-color photographs and plenty of extras—including cocktails, condiments, and preserves—Outlander Kitchen is an entertainment experience to savor, a wide-ranging culinary crash course, and a time machine all rolled into one. Forget bon appétit. As the Scots say, ith do leòr!
---
What do you think about this review?
Comments
No comments posted.

Registered users may leave comments.
Log in or register now!