Enjoy these new sizzling reads this month: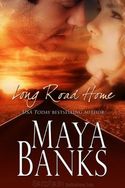 LONG ROAD HOME, Maya Banks (Samhain Publishing, August 2011, $15.00)
No matter how far and how fast you run, the truth is never far behind. CIA counter-terrorism expert Manual Ramirez has spent the last three years looking for the woman he loves, who disappeared without a trace while on a post- graduate trip to France.

Then, as suddenly as she disappeared, Jules Trehan turns up in a small-town Colorado hospital bed, injured in an explosion that killed her parents. Kidnapped by a shadowy organization, Jules has been forced to become the very thing he's pledged his life to defeat—a terrorist assassin. Just when there's a glimmer of hope of overcoming her past, Jules must pull off one last job or Manny's life will be forfeit. It's a mission she must complete-even if it means betraying the only man she has ever loved.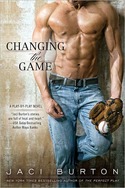 CHANGING THE GAME, Jaci Burton (Berkley, August 2011, $15.00, Play-By-Play)
An erotic new game from the New York Times bestselling author of The Perfect Play.

Sports agent Liz Darnell will do anything to win back her number-one client, baseball pro Gavin Riley. And Gavin's more than ready- especially when Liz is offering herself as part of the bargain. But when love unexpectedly enters the playing field, neither Liz nor Gavin are ready for the biggest game-changer of all.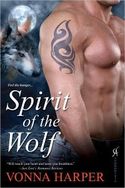 SPIRIT OF THE WOLF, Vonna Harper (Aphrodisia, August 2011, $7.99)
Bondage and the paranormal—two of the hottest, most popular elements of erotic romance—come to vivid life in this sizzling novel by the author of Surrender and Taming the Cougar.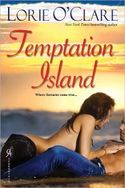 TEMPTATION ISLAND, Lorie O'Clare (Aphrodisia, August 2011, $7.99)
The New York Times bestselling author Lorie O'Clare takes readers on a thrilling, sexy journey to an island getaway with a sizzling hero and heroine who can't seem to keep their hands off each other despite butting heads.

Enjoy- Sara Edmonds
No comments posted.