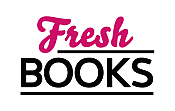 August reads to excite you
Maya Banks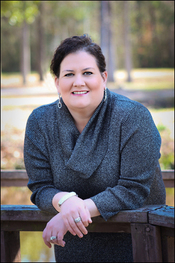 Pseudonym: Sharon Long.

Maya Banks lives in Texas with her husband, three children and assortment of cats. When she's not writing, she can be found hunting, fishing or playing poker. A southern girl born and bred, Maya loves life below the Mason Dixon, and more importantly, loves bringing southern characters and settings to life in her stories.
Interviews for Maya Banks
A Few Questions with Maya Banks
March 14, 2013
Log In to see more information about Maya Banks
Log in or register now!
Series
McCabe Highlanders | KGI | Breathless | Delicious | Slow Burn - Maya Banks | The Enforcers
Books:
Highland Ever After, November 2019
The Montgomerys and Armstrongs
Mass Market Paperback / e-Book
Wherever You Are, November 2018
Paperback / e-Book
Just One Touch, June 2017
Slow Burn
Paperback / e-Book
Brighter Than the Sun, March 2017
KGI
Mass Market Paperback / e-Book
Keep Me Safe, December 2016
Slow Burn
Paperback / e-Book (reprint)
Kept, November 2016
The Enforcers #3
Paperback / e-Book
With Every Breath, August 2016
Slow Burn #4
Trade Size / e-Book
Dominated, May 2016
The Enforcers #2
Paperback / e-Book
Mastered, January 2016
The Enforcers #1
Paperback / e-Book
Darkest Before Dawn, November 2015
KGI #10
Paperback / e-Book
Safe At Last, July 2015
Slow Burn #3
Paperback / e-Book
In His Keeping, January 2015
Slow Burn #2
Paperback / e-Book
The Affair, December 2014
Paperback / e-Book (reprint)
Keep Me Safe, October 2014
Slow Burn #1
Paperback / e-Book
Taking it All, August 2014
Surrender #3
Paperback / e-Book
When Day Breaks, June 2014
KGI #9
Paperback / e-Book
Giving In, May 2014
The Surrender Trilogy
Paperback / e-Book
Letting Go, February 2014
Surrender Trilogy #1
Paperback / e-Book
After the Storm, January 2014
KGI #8
Paperback / e-Book
The Bride: In the Rich Man's World, December 2013
Paperback / e-Book (reprint)
Colters' Gift, November 2013
Colters #
Paperback / e-Book
High Octane Heroes, August 2013
Paperback / e-Book
Burn, August 2013
Breathless #3
Trade Size / e-Book
Forged In Steele, July 2013
KGI #7
Paperback / e-Book
Highlander Most Wanted, April 2013
The Montgomerys and Armstrongs
Paperback / e-Book
Fever, April 2013
Breathless #2
Trade Size / e-Book
Rush, February 2013
Breathless #1
Paperback / e-Book
Shades of Gray, January 2013
KGI #6
Paperback / e-Book
Never Seduce A Scot, October 2012
Paperback / e-Book
Cherished, August 2012
Lauren Dane's Delicious #1
Paperback / e-Book
Echoes At Dawn, July 2012
KGI #5
Paperback / e-Book
Colters' Promise, June 2012
Paperback / e-Book
Undone By Her Tender Touch, May 2012
Paperback / e-Book
Sweet Addiction, April 2012
Sweet #6
Paperback / e-Book
Tempted by her Innocent Kiss, March 2012
Paperback / e-Book
Whispers In The Dark, January 2012
KGI #4
Paperback / e-Book
Never Love a Highlander, November 2011
McCabe Highlanders #3
Paperback
Wanted By Her Lost Love, November 2011
Paperback / e-Book
Seduction of a Highland Lass, October 2011
McCabe Highlanders #2
Paperback / e-Book
Men Out Of Uniform, October 2011
Trade Size
Enticed By His Forgotten Lover, September 2011
Paperback / e-Book
In Bed with a Highlander, September 2011
McCabe Highlanders #1
Paperback
Long Road Home, August 2011
Trade Size
Sweet Possession, April 2011
Sweet #5
Trade Size / e-Book
Hidden Away, March 2011
KGI #3
Mass Market Paperback / e-Book
No Place to Run, December 2010
KGI #2
Mass Market Paperback
Long Road Home, November 2010
e-Book
Four Play, October 2010
Trade Size
The Darkest Hour, September 2010
KGI #1
Mass Market Paperback
Sweet Temptation, April 2010
Trade Size
Sweet Seduction, October 2009
Trade Size
Sweet Persuasion, June 2009
Paperback
The Tycoon's Pregnant Mistress, January 2009
The Anetakis Tycoons
Mass Market Paperback
Be With Me, November 2008
Trade Size
Sweet Surrender, March 2008
Trade Size
For Her Pleasure, September 2007
Trade Size
Caught by Cupid, January 2007
Trade Size (reprint)
Seducing Simon, September 2006
Trade Size (reprint)
Seducing Simon, June 2006
e-Book