Andrew Peterson | Writing An Authentic SEAL

June 4, 2011
Forced to Kill
Andrew Peterson
AVAILABLE
Nathan McBride #2

May 2011
On Sale: May 2, 2011
Featuring: Nathan McBride
ISBN: 1307157877
EAN: 9781307157871
Kindle: B008MMQBEC
Audio CD / e-Book
$19.95
Add to Wish List

Also by Andrew Peterson:
Contract to Kill, August 2015
Option To Kill, January 2013
Forced To Kill, November 2012
First To Kill, September 2012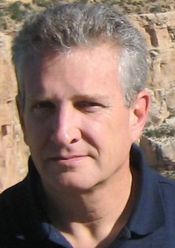 Operation Neptune Spear seems an appropriate name for the raid that ended Osama Bin Laden's life.  In Roman mythology, Neptune is the god of water and the sea.  It's common knowledge that SEAL Team 6 of the United States Navy conducted the raid.  The Navy SEAL emblem contains a trident, Neptune's preferred hunting weapon.
So who are Navy SEALs?  SEAL teams are the primary special forces of the Naval Special Warfare Command.  The SEALs were officially established during the Kennedy Administration, but their roots can be traced back to WWII.  The acronym is derived from Sea, Air, and Land.  Although Navy SEAL teams comprise the maritime component of the United States Special Operations Command, they're often used for land based missions.
The term "special forces" has evolved to encompass military and civilian units that are deployed for use in high risk missions that standard units aren't equipped to handle.  Although technically not special forces in the military sense, the FBI, ATF, DEA, and other federal law enforcement agencies employ domestic SRTs (Special Response Teams) in much the same way as the military uses its special forces overseas.  It's not my intent to make any kind of comparison between civilian SRTs and military special forces, I'm just pointing out that differing types of specialized units are found in nearly all law enforcement and military commands.  
I think these real-life heroes make excellent models for thriller novels.  The main character in my thriller series, Nathan McBride, is a former special forces soldier.  He was the "shooter" half of a two-man, Marine Corps scout sniper team attached the CIA to conduct specialized "take out" missions all over the world.  As you might imagine, he's somewhat reserved, generally doesn't trust people, and only has one true friend-his former spotter.  Because of the covert nature of his missions, he'll never be publically recognized for the service and sacrifice he made to his country.
Nathan's been on both sides of the violence equation.  Fifteen years ago, a botched mission forced him into early retirement.  After being captured in Nicaragua, he fell into a brutal interrogator's hands.  Three weeks later when finally rescued, he was close to death.  Although he's got physical and psychological scars, he doesn't dwell in the past.  He doesn't drink himself into unconsciousness or lash out at strangers.  He's adopted the attitude of;  It happened, get over it.  But is it really that simple?  Can someone with a tormented past just "get over it?"  It leaves the door open for all kinds of inner conflict.
I think Nathan's character is what makes him interesting.  He helps the little guy.  He's not the kind of man who will look the other way while an adult abuses a child in public and he'll never fail to help a police officer in trouble.  He is the kind of man who will assist an elderly person make it into a life boat on sinking ship-even at the risk of his own life.  He has a soft heart for animals, hates bullies, and kicks ass when the situation demands it.  Nathan isn't suicidal or self destructive, but he's driven by motivations that go beyond what most people experience in tight situations. 
At writers conferences, the topic of "research" often comes up.  I'm often asked, "Is that what you used to do for a living?"  My answer is always the same.  No, I've never been a Marine sniper or a CIA operations officer.  And although they don't put their next question into words, I know what they're thinking: Then how can you write about it?
I always respond like this:  "As far as I know, Anne Rice has never been a vampire."  This usually brings a chuckle, but I also see the light go on behind their eyes.  It's a work of fiction, not an autobiography.  Many authors have written books from the opposite gender's point of view.  People are people.  We all have needs and desires.  A bullet doesn't discriminate based on gender, race, or religion.  It plows through flesh like an equal opportunity destroyer. 
I do tons of research for my novels.  How much goes into the books?  About ten percent.  Do I really leave ninety percent of all that reading, traveling, interviewing, and internet browsing out of my books?  As a thriller novelist, there's an important point to remember.  I'm first and foremost, an entertainer.  Text books on the intricate skill of long distance shooting and the nuts and bolts of plastic explosives already exist.
There are no absolutes.  In some techno thrillers, the research and technical aspects of the story­ actually become a "character" and require much more page space.  Can a thriller entertain and educate at the same time?  Yes, absolutely.  But it's a fine line and we need to be careful.  What may be interesting to us, as authors, may not be interesting to readers.
Personally, my research helps me understand the way Nathan sees the world.  When I'm editing manuscript, I'm constantly asking myself.  "Do I really need this in here?"  Note I said need, not want.  As a conscientious writer, I have to know the difference.
Both of my novels contain scenes involving "enhanced" interrogation to one degree or another.  I don't get into graphic detail, but I take you right to the edge.  I don't make the rules-the world is what it is-but there's no way to sugarcoat certain aspects of Nathan's world without slaying realism.  There are no politics in my books, I don't get into the debate of "should we" or "shouldn't we."  The world is what it is.  Whether we believe in it or not, enhanced interrogation exists.    
I don't personally know any Navy SEALs, and I've never asked a Marine scout sniper what it's like to shoot someone at 1,200 yards or perform a field interrogation.  Those are deeply personal questions and I wouldn't presume to intrude on that real estate.  Nathan McBride is my creation and he's not based on an actual individual.
I can say this with certainty;  When all else is boiled away, he's first and foremost...  A person. 
FORCED TO KILL, audio book available at Amazon.com and Audible.com
Comment to win a $25 VISA gift certificate and a copy on CD of FORCED TO KILL by Andrew Peterson
Comments
88 comments posted.
Re: Andrew Peterson | Writing An Authentic SEAL

Sounds like my kind of series! Looking forward to reading about McBride in Forced to Kill!
(Sandy Lapp 1:12am June 4, 2011)
Thanks Sandy, but you can't "read" FORCED just yet, you can only listen!
:)
(Andrew Peterson 1:18am June 4, 2011)
Thank you for a very interesting and informative post. Many people don't
realize the research and preparation that goes into writing good fiction. It is
a necessity to give the books the feel of authenticity. You are correct in
putting in enough to give an accurate picture of what is going on without the
information dump that could go along with it. I love audio books. My
husband doesn't have much time to read, so it has become the best way we
can share the reading experience and both "read" a book.
Thanks for the giveaway.
(Patricia Barraclough 1:29am June 4, 2011)
That's alright Andrew..that's what my tablet and audible app are for. (0;
(Sandy Lapp 1:31am June 4, 2011)
The story sounds interesting. It's also nice to hear about a author doing
research for it. I've always preferred at least some realism in the stories I
read.
(Christina Young 7:35am June 4, 2011)
Bless you for your research!
Marjorie
(Marjorie Carmony 7:46am June 4, 2011)
Hmmm, I love audio books along with paper books. Not anywhere near the ereaders yet!
I have not read a book written by a man for years, literally. Sounds like it would be a great story. And I like your approach. You sound like a smart person.
I would love to try out Forced To Kill
(Lisa Hutson 7:55am June 4, 2011)
First I'd like to say that our Country is a lot safer with the Navy Seals in our back pocket!! God bless them!! Second, your book would have to be one heck of a read!! I had no idea that the Seals started with the Kennedy administration, even though I was living during that time, so this was a good day for me, because I learned something new!! I am looking forward to reading your book after reading such a powerful post by you, and passing it on to my Husband as well. I'm sure the book will be a real page-turner. God bless the Seals and may He keep them safe always!! Congratulations on your book. I'm sure it will do well, and keep their memory alive.
(Peggy Roberson 7:57am June 4, 2011)
Very interesting post. FORCED TO KILL looks amazing.
(Mary Preston 7:57am June 4, 2011)
I LOVE A MAN IN UNIFORM AND YOUR BOOK SOUNDS GREAT!
(Silvana Moscato 8:00am June 4, 2011)
Thank God we have Navy Seals out there with the incredible guts to do what it
takes to "take out" these evil people. However, any mother would say that
they would rather it not be their own son doing this. But on the other hand,
the pride of every mother everywhere has got to be enormous. My prayer is
that all Navy Seals be protected during their invasions as well as after. Our
government needs to do all it can to be sure that the identity of these brave
souls is never known to keep them and their families safe from any retaliation.
Connie Fischer
conniecape@aol.com
(Connie Fischer 8:10am June 4, 2011)
Sounds like a great book. I love audio books too! Thanks.
(Christine Arcidiacono 8:18am June 4, 2011)
This would be my first audio book. I haven't tried that genre yet and am anxious to.
(Kirsten Kimball 8:41am June 4, 2011)
If you know that much about the Seals do you know anything about the UDT?
(Sandra Spilecki 8:51am June 4, 2011)
At first glance it doesn't look like my kinda book but every now and then I like to read something different, to expand my horizons a bit. Something about this book is saying try it, you'll like it!
(Holly Caulfield 8:57am June 4, 2011)
I've read Suzanne Brockmann for years so I'm all for a good SEAL story! And, I listen to about 50 audio books a year. I love them!
(Molly Wilsbacher 9:07am June 4, 2011)
interesting article, gotta love a good hero no matter.
(d Kenney 9:58am June 4, 2011)
Hi, Andrew! Thanks for the very interesting and informative blog. You are a new author for me, and your Forced to Kill starring Nathan McBride sounds wonderful. It also sounds like a story my hubby would love to hear.
(Cathy Phillips 10:00am June 4, 2011)
Is anyone braver than a seal? Looking forward to listening to your book.
(Shirley Nienkark 10:02am June 4, 2011)
Thank you for all the kind posts, folks. I appreciate them. Sandra,
the modern Navy SEALs can trace part of their roots back to the UDT's
(Underwater Demolition Teams) of WWII. I don't know too much
about them, but they sound like a sub-specialty of SEAL Team
operations. As if working with explosives on dry land isn't dangerous
enough...

I should note that Nathan McBride, my main character, wasn't a SEAL.
He was a special forces scout sniper (in the Marine Corps) attached to
the CIA to conduct high risk "take out" missions all over the world.

He's retired now, but can't seem to stay that way!
(Andrew Peterson 10:54am June 4, 2011)
This sounds great, I drive an hour to work and naturally an hour home. I will enjoy listening to your book.
(Kathleen Bianchi 11:15am June 4, 2011)
Looking forward to listening to your CD. It sounds interesting.
(Joe Bianchi 11:17am June 4, 2011)
I appreciate authors that do detailed research. Leisure reading adds to the info in my memory. Although it's easy to file vampires into the fantasy section, it's not so easy to remember what "facts" are valid and which are somebody's imagination.
(Carol Drummond 11:50am June 4, 2011)
Loved your post. I enjoy books about Seals!! And a CD is perfect as I love listening while I am working....Thanks for sharing!!
(Dawn Staniszeski 12:03pm June 4, 2011)
Enjoyed the blog. Book sounds great.
(Sheila True 12:36pm June 4, 2011)
Can't wait to listen to this book, sounds super great to me.
(Frances Namuth 12:43pm June 4, 2011)
Reading about skills and bravery I do not possess is always a good read or listen!
(MaryEllen Hanneman 12:47pm June 4, 2011)
I don't know any "seals" but two of my husband's brothers were in the seabees in the 60's and he was on an aircraft carrier. Had an opportunity to visit the Midway several years ago, and was I in awe! Your books sound great. Thanks for the blog.
(Linda Leonard 12:51pm June 4, 2011)
Thank you for your post, Andrew. I especially appreciate the part about how your protagonist deals with the torments of his past.

Too often these days main characters don't. They're heavily burdened by their emotional baggage, frequently reliving the miseries of their past. They let their misfortunes control them, rather than the other way around. This leads to anger, cynicism, brooding, self-centeredness, and self-destruction.

Your hero's attitude, his approach to his past sorrows and ordeals, is far more mature and constructive. And appealing, at least to this reader. It's hard to come to terms with his experiences, yet he's up to the challenge. How I wish there were more characters like him. Not to mention real people!

Good luck with the release of "Forced to Kill"!
(Mary Anne Landers 12:52pm June 4, 2011)
Very interesting post. I really enjoy reading about special forces in books. They are brave heroes.
(Sue Brandes 1:22pm June 4, 2011)
I have enjoyed reading military characters in a few different authors' series... your book FORCED TO KILL sounds like one I would enjoy getting my hands on.
(Colleen Conklin 1:58pm June 4, 2011)
I do agree that a thriller can entertain and educate. I'll definitely be checking out this series.
(Jane Cheung 2:06pm June 4, 2011)
You wrote: "Can a thriller entertain and educate at the same time? Yes, absolutely."

I really appreciate that viewpoint. As a reader, I enjoy the learning aspects of novels. I know authors put a lot of research time in and I lap up those details, those views into areas I'll never personally see. Thanks for putting so much into your novels. I think it's great.
(G S Moch 2:45pm June 4, 2011)
Listening about the Seal's sounds like a great idea when I am working outside. I think my boyfriend will like this too.
(Kim Strader 2:50pm June 4, 2011)
Sounds like a great book. Perfect for my dad. I'm not an audio book fan. I just can't concentrate like I can while reading. I am visually distracted.
(Pam Howell 3:00pm June 4, 2011)
I haven't read a good book with military ties for a long time---maybe it's time for me to try one again---and I like that it is in audio so I can "read" while I'm cleaning the house!
(Sue Farrell 3:43pm June 4, 2011)
My husband, a SeaBee, was stationed in Nam next to a team of Seals (they shared the same mess and bar) and he said they were the only ones that scared him to death! It must make for a very exciting read!
(Jeanne Sheats 3:53pm June 4, 2011)
I'm overwhelmed by all the nice comments. I really appreciate hearing
from you folks. It's my sincere hope everyone enjoys Nathan's world.
Thanks again!
(Andrew Peterson 3:55pm June 4, 2011)

(Catherine Myers 4:01pm June 4, 2011)
Sounds like a thrilling read or listen
(Catherine Myers 4:02pm June 4, 2011)
Unfortunatly, it seems that there will always be evil people in this world. Fortunatly, for us regular people living our average lives, there are people who are willing to put their lives in harms way to protest us from 'the bad guys'. 'Forced to Kill' sounds like a great story about that world.
(Diane Sallans 4:37pm June 4, 2011)
This sounds like a good series. I'll be putting this in my TBR list. Like right now!!
(Lisa Diel 5:07pm June 4, 2011)
Andrew, This sounds like a pretty powerful story and it needs close attention. That's why I like to listen in my car to audio books, no interruptions. We really do live in
a scary world right now.
(Rosemary Simm 5:26pm June 4, 2011)
Sounds like a hero, someone has to be.
(Theresa Norris 5:28pm June 4, 2011)
I love books about seals. This book sounds great.
(Pat Lieberman 5:55pm June 4, 2011)
Sounds like a good book - thank you for the opportunity to enter this contest.

katoree@hotmail.com
(Katherine Reese 6:18pm June 4, 2011)
Sounds great. Would love to read it.
(Maude Allen 6:55pm June 4, 2011)
I've enjoyed reading about SEALS since I read Suzanne Brockmann's first book about them came out in the late 90s. These men seemed extremely brave and well-trained. Bring on more of them.
(Sigrun Schulz 7:36pm June 4, 2011)
Navy life sounds tough. God Bless them.
(Deb Pelletier 7:40pm June 4, 2011)
Watching the SEALs run on the beach at Coronado made my internship there ever-so-much more interesting! What healthy woman would not love them? yum!
Jimmie Ellis, HMC, USN Retired
(Ms. JimmieCarol Ellis 8:13pm June 4, 2011)
I'm definately buying a copy of Forced to Kill for my husband. He was an aviation ordinanceman during Vietnam serving on The Forestal and The Randolph. When he got out he was in the Navy Air Reserve and was on P-3's and had duty in Spain, Italy, Iceland, Columbia, Granda, and Panama, Key West (how did he get to go there?) and Columbia to name a few before he retired. I'm definately buying it for him and he's going to love your book and I know that he'll get me to read it when he's done so we can discuss it.

Thanks for giving me a chance to win a Kindle for him!
(Jeanne Miro 8:34pm June 4, 2011)
Thanks for a very interesting post, sounds like a very interesting story.
(Jean Patton 8:40pm June 4, 2011)
this sounds like a wonderful book and a great hero and i can't wait to read about him.
(Tammy Ramey 8:58pm June 4, 2011)
Sounds like an interesting story. :) Looking forward to reading it.
(May Pau 8:58pm June 4, 2011)
I really enjoyed your post and think your SEAL hero sounds appealing.
(G. Bisbjerg 9:15pm June 4, 2011)
Thaks so much for discussing the importance and vitality of research!
(Mary Ann Dimand 9:40pm June 4, 2011)
sounds like a good story; military ones are always great but the special forces are the best.
(Barbara Studer 10:18pm June 4, 2011)
Jeanne, please thank your husband for me. This author appreciates his
service to America.

Thanks again all for the nice posts.
(Andrew Peterson 10:53pm June 4, 2011)
Our country is lucky to have not only the Seals but all the
members of the Armed Forces, of which many members of my
family have served and still do. My son-in-law is currently
in the Air Force. I love stories about the military.
Can't wait to read you new book. I'm sure it will be
fantastic.
(Gayle Oreluk 10:55pm June 4, 2011)
Nathan mcBride sounds like a very interesting character!
(Lisa Garrett 11:00pm June 4, 2011)
I am happy to hear that, even though it might not make the book, you do a lot of research. I am fascinated by facts and trivia but understand that it does not always fit into a story.

You admitted to not being a Marine but, you didn't deny being a vampire...
(V Scott 11:10pm June 4, 2011)
This sounds very interesting and I do love the idea of learning more of the Navy Seals!
(Debra Simning-Chapman 11:29pm June 4, 2011)
This sounds like a great read. I have much respect for our SEALs. The passion they have for what they do has nothing to do with money or fame but defending America's safety.
Good luck and happy writing!
(Tracie Travis 1:26am June 5, 2011)
This book sounds very good!
(Robin Daily 2:10am June 5, 2011)
It is great to see audio books getting so readily available and thank you for the great background information.
(TinaMarie R 6:43am June 5, 2011)
A very good combination for the prize.
(Carol Gowett 10:15am June 5, 2011)
This sounds "on the edge of your seat" great!
(Leanna Morris 10:15am June 5, 2011)
I can't wait to read this!
(Mary Smith 10:36am June 5, 2011)
I need to start walking, this would be a great way to get me going. It sounds like a very exciting CD.
(Kim Strader 11:06am June 5, 2011)
Wow, can't wait to read a book about the Seals.
(Steve Burns 11:35am June 5, 2011)
Hi everyone, I need to clarify something. My protagonist wasn't a
Navy SEAL. He was a special forces Marine Corps Sniper. I mentioned
the SEALs because they've been in the news lately and Nathan
McBride, my series character was the same kind of soldier. The
Marine special forces are highly trained, equal to Navy SEALS, they
just aren't as well known. I don't anyone to think this book is about a
former SEAL :)
(Andrew Peterson 11:53am June 5, 2011)
I know some of my friends have audio books, but I've never listened to one before. Your thriller sounds like a good one to be my first.
(Anna Speed 12:58pm June 5, 2011)
This would be perfect to listen to while driving from and to work. I spend so much time in traffic that it takes my reading time away in order to get my errands done.
(Kai Wong 2:04pm June 5, 2011)
This will really help on my drive to work
(Mary Shaw 2:50pm June 5, 2011)
sounds like a great story.cant wait!!
(Jennifer Beck 4:09pm June 5, 2011)
A very timely topic and a great story! I am looking forward to reading it.
(Rosemary Krejsa 6:13pm June 5, 2011)
Sounds like a great book,can't wait to read it. I love anything that have Seals in them.
(Linda Hall 6:52pm June 5, 2011)
I love military men and women and admire them greatly. I can't wait to read Nathan McBride's story.
Thanks for the opportunity to enter.
(Brenda Hill 7:15pm June 5, 2011)
Sounds like a great read! I just love that you do so much research for your books. This sounds like a character that I could really grow fond of.
(Melissa Maringer 8:06pm June 5, 2011)
that great you are using the real life part of book you will
achieve good book rating and if you are doing serise i would be the first to read it
(Desiree Reilly 8:17pm June 5, 2011)
I hope you plan many McBride stories. Would love to listen to this CD. My husband and I love audio books on trips.
(Lisa Kendall 9:45pm June 5, 2011)
I am a proud military spouse going on 12 1/2 yrs now and I love military life. I still enjoy reading all different kinds of military based series and chuckle at how much I understand in "military speak" and how normal some of the scenarios seem to me. Reading your above post definitly has me interested in your work and I would love to "listen" to it :) Oh and I did quick look it up on amazon so I could read it too if lucks not with me hahaha
(Cindi Mitchell 9:53pm June 5, 2011)
oops I just realized my error in my 1st comment. I see First to Kill is in paperback on amazon and Forced to Kill is audio only....I'm all straightened out now lol
(Cindi Mitchell 9:57pm June 5, 2011)
This sounds like a book that would expand my reading choices. Thanks for the giveaway.
(Jennifer Beyer 10:29pm June 5, 2011)
love your books and your style of writing
(Jo Anne Vincenti 11:35am June 6, 2011)
Thanks Cindi. Please thank your husband for me for his service to
America. I sleep well at night because he often doesn't.
(Andrew Peterson 12:26pm June 7, 2011)
Special Forces intrigue me with their no-sweat bravery, bravado and extreme focus to get the job done. High risk stakes combined with the chase keeps me wanting more pages to turn.
(Alyson Widen 3:05pm June 7, 2011)
Andrew, I think you already know that you and Nathan are two of my favorite people. You, because you bring him to life. I've read every book in the series to date, and always anxiously await the next one. Happy Thanksgiving to you and Nathan!!!

:) Anne
(Anne Rodkin 11:18am November 27, 2014)
Registered users may leave comments.
Log in or register now!