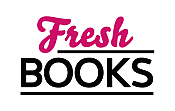 Kick off a new year with great reads!
Bonnie Vanak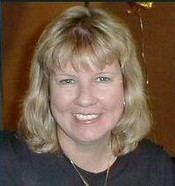 Blogging at Fresh Fiction
Bonnie Vanak | A Werewolf Tale
October 24, 2008
Alpha werewolf leader Damian Marcel has a small problem. Her name is Jamie. She's a computer geek who is into World of Warcraft and Read More...
Bonnie Vanak | The Healing Power of Romance
November 30, 2007
My December Nocturne, The Empath, is dedicated to my dog, Tia. Someone I know thought that was strange. I didn't. Tia wasn Read More...
Bonnie Vanak | When Romance Authors Cheat On Their Heroes
October 5, 2007
The heroes of Bonnie Vanak's Egyptian books stood outside their creator's house. Jabari Read More...
Pseudonym: Blair Valentine.

After years of newspaper reporting, Bonnie Vanak began working as a writer for a major international charity. She travels to destitute countries to write about famine, disease and other issues affecting the poor. When the emotional strains of her job demanded a diversion, she turned to her childhood dream of writing romance novels. Bonnie's books have been translated into five languages, including Spanish, Italian and Japanese. She has received numerous accolades for both nonfiction and fiction writing, including three Writer's Digest awards. Her sixth Egyptian historical, The Scorpion & the Seducer, is a May 2008 Leisure release. Enemy Lover, her second werewolf paranormal for Silhouette Nocturne, is a November 2008 release. She lives in Florida with her husband Frank.
Interviews for Bonnie Vanak
Bonnie Vanak | 'The Mating Season' and why Montana Shifters are the sexiest
The Mating Destiny
June 16, 2016
Log In to see more information about Bonnie Vanak
Log in or register now!
Series
Draicon | Werewolves of Montana
Books:
Colton 911, January 2022
Colton 911: Chicago #12
Mass Market Paperback / e-Book
The Black Dragon, June 2018
Werewolves of Montana Mating Mini #7
e-Book
The Mating Game, March 2017
Werewolves of Montana #8
e-Book
The Werewolf Cowboy, December 2016
Werewolves of Montana Mating Mini #6
e-Book
The Mating Destiny, May 2016
Werewolves of Montana #7
e-Book
The Mating Season, April 2016
Werewolves of Montana #6
e-Book
The Mating Challenge, October 2015
Werewolves of Montana #5
e-Book
Temptation, August 2015
e-Book
The Mating Seduction, May 2015
Werewolves of Montana #3
e-Book
The Mating Intent, June 2014
Werewolves of Montana #4.5
e-Book
The Mating Heat, June 2014
Werewolves of Montana prequel
e-Book
The Mating Rite, May 2014
Werewolves of Montana #4
e-Book
Demon Wolf, April 2014
Phoenix Force
Paperback / e-Book
The Mating Hunt, March 2014
Werewolves of Montana #2
e-Book
Dark and Dangerous: Six-in-One Hot Paranormal Romances, October 2013
e-Book
Phantom Wolf, June 2013
Paperback / e-Book
The Mating Chase, March 2013
Werewolves of Montana #1
e-Book
The Covert Wolf, August 2012
Draicon Phoenix Force #1
Paperback / e-Book
The Shadow Wolf, August 2011
Draicon #4
Mass Market Paperback / e-Book
Taken by the Alpha Wolf, July 2011
Draicon
e-Book
Christmas With A Vampire, December 2010
Paperback
Holiday With A Vampire III, December 2009
Mass Market Paperback
Immortal Wolf, October 2009
Draicon #3
Mass Market Paperback / e-Book
Midnight Cravings, April 2009
Trade Size
The Lady & The Libertine, April 2009
Paperback
Enemy Lover, November 2008
Draicon #2
Mass Market Paperback / e-Book
The Scorpion & the Seducer, May 2008
Paperback
The Empath, December 2007
Draicon #1
Paperback / e-Book
The Sword & the Sheath, April 2007
Egyptian series
Paperback
The Panther & the Pyramid, September 2006
Paperback
The Cobra and the Concubine, May 2005
Paperback
The Tiger & the Tomb, December 2003
Paperback
The Falcon & the Dove, November 2002
Paperback

Videos