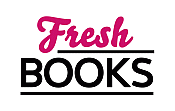 December's Must-Reads: Top Books to Close Out the Year with a Bang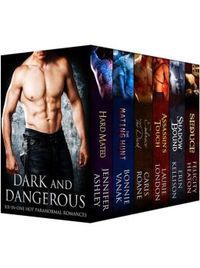 Purchase
Fire Flower Publishing
October 2013
On Sale: October 11, 2013
ISBN: 0148566944
EAN: 2940148566946
Kindle: B00FUMPU1C
e-Book
Add to Wish List

Six hot paranormal romances from six best-selling authors. Whether you like shifters, weres, vampires, fae, magic or secret portals, there's a sexy story here that's sure to tantalize your darkest, most dangerous desires. HARD MATED by Jennifer Ashley A USA Today bestselling book! Spike, a wildcat Shifter and the champion fighter of Shiftertown, is stunned when Myka, the best friend of a dying human woman, announces that Spike has fathered a cub. What's more, the mother is giving the boy to Spike to protect and raise. Spike is torn between the cub and his duties as tracker to the Shiftertown leader, and begs sassy and sexy horse-training Myka, the only person who understands, to help him. When Spike's job puts his cub and Myka in danger, Spike is forced to choose between those to whom he's pledged his loyalty and his need to protect the woman and cub he's come to love. THE MATING HUNT by Bonnie Vanak After a childhood trauma left Arianna Sanders terrified of sex, the only man the pretty Lupine werewolf desires is her fiercely protective guardian. But the sexy, mysterious shifter harbors a dark secret, one he's determined to hide from Arianna. Kyle Morgan hungers for the voluptuous Arianna and dreams of consummating the passion smoldering between them. When he's forced into mating with her to save her life, he must tame the savage, sexual beast inside him before taking the virgin he's vowed to protect from those hungering to claim her, including himself… EMBRACE THE DARK, Book #1 of the Blood Rose Series, by Caris Roane Will she fall to temptation and give herself to a vampire… Abigail doesn't mind doing business with the realm-world, until she discovers she's a rare commodity called a blood rose, something designed to satisfy the deepest needs of a mastyr vampire. She wants nothing to do with that kind of power and servicing a vampire is just wrong. But Mastyr Gerrod's resistance to her gift, as well as his hot hunkiness in his Guardsman uniform, soon turns her head and she bends her neck to receive a sharp pair of fangs. Mind-blowing sex, ecstasy, all good things follow. But how can she give up her human world to serve as a blood rose the rest of her life? ASSASSIN'S TOUCH, Book #1 of the Iron Portal series, by Laurie London Two worlds. Two enemies. One fated touch. Former fashion designer Neyla Trihorn had the perfect life until a deadly accident revealed her latent para-abilities—now she's the army's hottest asset in their fight against invaders. Rickert D'Angelus, the dangerously sexy assassin from Cascadia, leads a group of warriors into New Seattle with one goal—to stop enemy soldiers from finding the Iron Portal into his world. When he captures the beautiful Protection-Talent, a passionate vision appears and stirs something deep inside him. Rickert must decide if it's a Talent trick, designed to foil the enemy…or the answer to his deepest desires. SHADOW BOUND, Book #1 of the Shadow Series, by Erin Kellison Dark fantasy meets modern fairy tale Adam Thorne founded the Segue Institute to study and destroy his monster of a brother, but the key to its success is held in the pale, slender hand of a woman on the run. There is something hauntingly different about Talia O'Brien, her unknowing sensuality, her uncanny way of slipping into Shadow. Twilight is the place between life and what comes after—a dark forest of fantasy, filled with beauty, peril, mystery. And Talia is about to open the door. SEDUCE by Felicity Heaton Enter the dark, sinful and seductive world of the vampire owners of London's premier vampire theatre, Vampirerotique, and discover how these powerful men are brought to their knees by the women who claim their hearts. Bloodlust runs in Antoine's veins, a dark master waiting for the day it will reign over him. Now a woman with a pure soul and wicked intentions has him in her sights and is determined to crack the ice around his heart, and she might save or damn him. But when Sera discovers the shocking truth about his past and the darkness that lurks within him, will she be strong enough to seize his heart with both hands and win him forever or will she lose him to the ghosts that still haunt him?
Comments
No comments posted.

Registered users may leave comments.
Log in or register now!