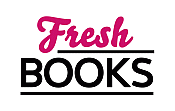 December's Must-Reads: Top Books to Close Out the Year with a Bang
Julie Anne Long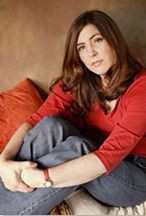 Blogging at Fresh Fiction
Julie Anne Long | Exclusive Excerpt: YOU WERE MADE TO BE MINE
June 22, 2022
Our hero, former spymaster Christian Hawkes, has just regained consciousness (after an attack) in a strange room—unbeknownst to him, at Read More...
Julie Anne Long | 20 Questions: I'M ONLY WICKED WITH YOU
August 27, 2021
1--What is the title of your latest release? I'M Read More...
Julie Anne Long | Finding the Perfect Songs for WILD AT WHISKEY CREEK
November 29, 2016
Julie Anne Long's latest novel WILD AT WHISKEY CREEK releases today. To make the characters feel real, Long spent time curating the perfect playlist Read More...
Julie Anne Long | An Exclusive Excerpt and Fabulous Giveaway
July 3, 2013
IT HAPPENED ONE MIDNIGHT is the 8th book in my Read More...
Julie Anne Long | WHAT I DID FOR A DUKE
March 10, 2011
Happy Thursday, ladies! Thanks for stopping by to share a few minutes of my WHAT I Read More...
Julie Ann Long | SINCE THE SURRENDER...AN EXCERPT
August 10, 2009
Captain Chase Eversea and Rosalind March employ a street urchin, Liam Plum, to help with their search for Lucy, Rosalind's missing sister—but Read More...
San Francisco Bay Area native Julie Anne Long originally set out to be a rock star when she grew up (and she has the guitars and fringed clothing stuffed in the back of her closet to prove it), but writing was always her first love. She began her academic career as a Journalism major, until she realized Creative Writing was a better fit for her freewheeling imagination and overdeveloped sense of whimsy. And when playing guitar in dank, sticky clubs finally lost its "charm," Julie realized she could incorporate all the best things about being in a band-namely drama, passion and men with unruly hair-into novels, while also indulging her love of history and research. Since then, her books have been nominated for numerous awards, including the Rita, Romantic Times Reviewer's Choice, the Holt Medallion, Bookseller's Best, and The Quills, and reviewers have been known to use words like "dazzling," "brilliant," and "impossible to put down" when describing them.
Log In to see more information about Julie Anne Long
Log in or register now!
Series
Pennyroyal Green | Hot in Hellcat Canyon | Palace of Rogues
Books:
How to Tame a Wild Rogue, August 2023
Palace of Rogues #6
Mass Market Paperback / e-Book / audiobook
You Were Made to Be Mine, July 2022
The Palace of Rogues #5
Paperback / e-Book / audiobook
After Dark with the Duke, December 2021
The Palace of Rogues #4
Mass Market Paperback / e-Book
I'm Only Wicked with You, September 2021
Palace of Rogues #3
Mass Market Paperback / e-Book / audiobook
A Night with a Rogue, August 2021
Mass Market Paperback (reprint)
Angel in a Devil's Arms, November 2019
Palace of Rogues #2
Mass Market Paperback / e-Book
Lady Derring Takes a Lover, March 2019
The Palace of Rogues #1
Mass Market Paperback / e-Book
The First Time at Firelight Falls, June 2018
Hellcat Canyon #4
Mass Market Paperback / e-Book
Dirty Dancing at Devil's Leap, September 2017
Hellcat Canyon
Mass Market Paperback / e-Book
Wild at Whiskey Creek, December 2016
Hot in Hellcat Canyon #2
Paperback / e-Book
Hot in Hellcat Canyon, June 2016
Paperback / e-Book
The Legend of Lyon Redmond, October 2015
Pennyroyal Green #11
Paperback / e-Book
It Started With a Scandal, April 2015
Pennyroyal Green #10
Paperback / e-Book
Between The Devil And Ian Eversea, April 2014
Pennyroyal Green #9
Paperback / e-Book
It Happened One Midnight, July 2013
Pennyroyal Green #8
Mass Market Paperback / e-Book
A Notorious Countess Confesses, November 2012
Pennyroyal Green #7
Paperback / e-Book
How the Marquess Was Won, January 2012
Pennyroyal Green #6
Paperback / e-Book
What I Did For A Duke, March 2011
Pennyroyal Green #5
Paperback / e-Book
I Kissed An Earl, July 2010
Pennyroyal Green #4
Mass Market Paperback / e-Book
Since the Surrender, August 2009
Pennyroyal Green #3
Mass Market Paperback / e-Book
Like No Other Lover, November 2008
Pennyroyal Green #2
Mass Market Paperback / e-Book
The Perils of Pleasure, February 2008
Pennyroyal Green #1
Mass Market Paperback / e-Book
The Secret to Seduction, May 2007
Holt Sisters #3
Paperback
Ways to be Wicked, October 2006
Holt Sisters #2
Paperback
Beauty and the Spy, March 2006
Holt Sisters #1
Paperback
To Love A Thief, April 2005
Paperback / e-Book
The Runaway Duke, August 2004
Paperback