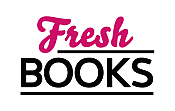 Read some great books in April...you'll be blooming!
Get to Know Your Favorite Authors
Blogging Soon:
Jade Lee

Fresh Fiction Blog
Jane Godman | Why Choose Paranormal?

I read and write other genres of romance, but paranormal calls me back time after time. I do write about werewolves and vampires, but my romances feature other paranormal races Read More...
Cozy Corner
It's springtime! Although many of us are not feeling the effects yet, we can benefit from all of the hard work mystery authors did while hibernating with their computers Read More...
Author News
Ready for the Shore this summer?

Kirkus Reviews says that "Connie and Jonathan's trials, tribulations, and second chance at love are engaging . . . Another visit to Sea Kiss will charm romance fans" in WHAT HAPPENS IN Read More...
Fresh Fiction Blog
Author/Reader Match: Liz Talley

Instead of trying to find your perfect match in a dating app, we bring you the "Reader Match" where we introduce you to authors as a reader you may fall Read More...
History ReFreshed
As weather turns toward spring, thoughts turn toward love…and those of us who adore lushly romantic period drama sigh and miss "Downton Abbey" anew. What to do, but search Read More...
Fresh Fiction Blog
Elizabeth Heiter | How I Write Suspense

At every new book launch, certain questions pop up again and again: "Where do you get your ideas?" "What's the process of writing a book?"Read More...