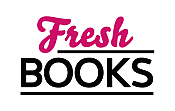 Best August Reads!
Fresh Fiction Blog
Author Reader Match: Jacqueline Friedland

Writes: Plot-driven historical fiction chock full of flawed characters yearning to be saved. Picture a complicated, brooding widower, a poverty-stricken teenager, an overly-entitled heiress, and Read More...
Best in romance: sweet, hot and in between
One of my favorite romance tropes is the "fake romance-turned-real" trope. It is often called the "fake engagement" trope, but with contemporary romances it is more common to Read More...
Fresh Fiction Blog
Scarlett Peckham | Reader Match

Instead of trying to find your perfect match in a dating app, we bring you the "Reader Match" where we introduce you to authors as a reader you may fall Read More...
Fresh Fiction Blog
Long before dukes and earls rode in fancy carriages through London's Hyde Park, and long before the Norman-French claimed victory at Hastings, Romans established the city of Londinium Read More...
Fresh Fiction Blog
Shana Gray | Run Away to Vegas

Have you ever been to Vegas? Have you walked along The Strip and felt the excitement? Vegas has its own unique sound. When you go in the casinos there's Read More...
Cozy Corner
Try not to judge…but I'm having an affair with my air conditioner. In spite of my desire to cling like a limpet to this hardworking, life-giving, and Read More...
Fresh Fiction Blog
Welcome to Mayhem, Minnesota where the cats wear sweaters, the local priest dispenses love advice and you can find your fortune in the bottom of a pie plate. Sounds like Read More...