Sara Reyes | Author + Books + Video = Excitement?

August 29, 2009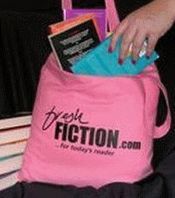 I always tell people -- find something to do that connects with your passion in life and you'll be successful! And the rule has proved itself over and over again. My passion is books and reading. My talent, if it can labeled, is remembering what I've read and making connections. I connect readers with books. If I know someone likes a certain type of book: say historical with lots of sexual tension but with emotion, I'll say try Mary Balogh or Mary Jo Putney or Loretta Chase. Because those authors will make you weep, laugh and sigh. If someone likes gritty urban fantasy I point them to Kim Harrison or Kelley Armstrong because you'll find a fast paced action packed adventure in a world that is familiar and yet, not. Well, you get my drift. I'm fortunate as I read fast and I've read steadily for a loooong time!
But I've also been able to meet authors, and authors are wonderful people, especially after you get them to open up about their work. Then you can see the passion in their eyes and the emotion in their voice as they tell me about the twists and turns of their plots but usually and most importantly about the characters. It's a fascinating conversation and I never get bored listening.
This has been a week for authors and their passions. Last Saturday we had a signing with three funny and talented ladies -- Dakota Cassidy, Michele Bardsley and Candace Havens. Now, one-on-one they are all entertaining but you put them in the same room and they light up the place! They played off each other and engaged the audience in their back stories, their characters and the varied worlds they create. In the end we all spent more money than anticipated, but that's the fun of meeting authors.
Yesterday I had the opportunity to watch, like a little mouse, an interview taping at a local television studio. I've been fascinated with the behind the scenes of television and film making for years, even before my daughter got into "the business." Which I love because she usually finds extra tickets for me to go to special screenings, lectures and locations. But this was one of the few times I got to watch "book" people talk passionately about their creations. I had to be very quiet for 45 minutes and just watch. I stared at the camera in front of me as it focused in on the interviewer, following her gestures and playing up her emotion in getting the best out of one of my favorite authors and friend, Candace Havens. And Candace was on fire talking about her books, writing experience and life. I know it will be edited down for a "small" screen, but it is still an intriguing experience to be on the other side watching in. The camera people were so talented capturing the very best of both "players" and I'm sure the producer will edit the tapes into a great piece. After all, I've seen this show on a television, just not often from the actual making of it.
So even if you're not able to be on the "other side of the camera," do you watch interview shows with authors either on YouTube, their web sites or on television? If so, how does it make you feel? More or less connected to the author and your own reading?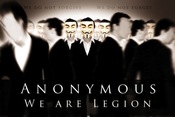 Until next time...
Get out there and READ a book...
Sara Reyes
DFW Tea Readers Group
Join us at Readers 'n 'ritas November 13-15, 2009!
Also, we've put up pictures from both events, so check them out if you're curious! Saturday's book signing and behind the scenes at the television studio.
Our prize this weekend is a signed set of Candace Havens's Caruther sisters novels: THE DEMON KING AND I and DRAGONS PREFER BLONDES. And the SECOND prize is signed copies of Michele Bardsley's latest OVER MY DEAD BODY and Dakota Cassidy's newest book -- KISS AND HELL. And if you haven't had a chance to stop by Dakota's blog to check out her vblogs, hurry, you don't want to miss the fun! It's truly a naked author (so to speak!) Just leave your comment below and you'll be entered to win!
Comments
33 comments posted.
Re: Sara Reyes | Author + Books + Video = Excitement?

I don't watch interviews very often have lots of thing to do all the time and don't have much time on my hands but thease are some author I have been wanting to no more about.I just love paranormal and I no I will love there book .I have been getting some of there books but i like to get all of a set before I read them so i have not read them yet.because I dont have all of them yet but im working on it.
sasluvbooks@yahoo.com
(Stacey Smith 4:33am August 29, 2009)
I might try to catch some of these for some of my favorite authors when I have time. Right now, though, my sound card doesn't work, so can't work for me.
(Pamela Pellini 5:56am August 29, 2009)
I haven't ever really heard too many interviews, but the few that I have listened to have fascinated me. I really can't believe that some people have the ability to write so well that they can keep your attention for so many pages and that you want to keep turning the page. Authors inspire me.
(Joanne Reynolds 7:56am August 29, 2009)
I don't think that I have watched any interviews. I do like to read author interviews though. It is always amazing to me where the idea's come from, how the authors prefer to work, etc.
(Amy M. 9:09am August 29, 2009)
I prefer to read author interviews myself.
(Karen Haas 10:27am August 29, 2009)
Yes I watched the interview but I also like to watch trailers for the books, it's unbelievable how that can catch your interest and give you an excuse to try the book
(Diane Sadler 10:48am August 29, 2009)
Sometimes I watch the interviews and
they do give interesting insight into
the writing process and the series the
author is talking about. I especially
enjoy watching author duos talk about
their collaboration. I imagine it's got
to be hard to write in tandem with
someone else.
(Jennifer Haag 10:53am August 29, 2009)
Whether in person or taped on TV or DVD, I'm intrigued by the interplay going on between interviewer and interviewee. Authors on Charlie Rose always reveal a glimpse of daily life that supports and nourishes their souls, making space for the self-contract of writing and honoring the time necessary to compose the craft.
(Alyson Widen 10:59am August 29, 2009)
I've watched some author interviews on their websites or places like Borders.com and I thought they were pretty interesting. I guess it all depends on the author and what they have to talk about it (that makes me watch them).
Margay
(Margay Roberge 11:16am August 29, 2009)
I prefer to read interviews. I love to watch trailers, but I prefer to read interviews.
(Phyllis Lamken 11:33am August 29, 2009)
It is always interesting listening to
authors talk about their craft and their
books. Their approaches vary as do
their thought processes. Often they
reveal interesting details about the
reason for a particular story or writing
in a particular genre. People are
interesting and authors are really
interesting.
(Patricia Barraclough 12:11pm August 29, 2009)
I don't watch TV interviews very often, I have to much to do. I don't watch TV much anyways. I think I could get into something like this with my favorite authors. My spair time I try to get reading in.
(Gail Hurt 12:18pm August 29, 2009)
Paranormal is my favorite genre and I'd love to read all of the featured books. I'd read the phone book if Candace Havens wrote it! I've loved her previous books.
(Kay Martinez 1:28pm August 29, 2009)
If its one of my favourite authors, I search them on yoututbe from time to time but mostly I read author interviews from blog sites.
(Jenny Ng 1:31pm August 29, 2009)
I don't really watch intervviews often due to lack of time. The few I have watched have been done well and have given me better insight into the author. Since I am more of a visual then an sudio person I learn more from a written interview than a spoken one.
(Cherie Japp 1:35pm August 29, 2009)
I watch them if I find them and have the time. I read a lot more interviews than I watch. If they talk about a certain book I have read I will feel more connected but if its just a general interview it doesnt affect me much except if i like it I will look at their books with a bit more interest.
(Donna Simmonds 2:25pm August 29, 2009)
I watch interviews when I find them on authors' websites, newsletters, special e-mails or e-mails. Some of the trailers they have for they'er books are very good just like movie trailers. These make me try new authors' books.
(Jeanette Bowman 2:58pm August 29, 2009)
I love to read interviews, authors are such interesting people. Their ideas and passion for their craft shows up everytime. It makes me want to buy whatever they're selling.
(Theresa Buckholtz 5:16pm August 29, 2009)
I love reading author interviews. Its nice to see that they are just like us albeit a little more creative sometimes. I think getting this insight helps m to appreciate them more.
(Breia Brickey 5:37pm August 29, 2009)
I prefer reading interviews to watching them. However, if I'm really interested in the interviewee and/or the subject he/she is talking about, I'll watch.
(Mary Anne Landers 8:34pm August 29, 2009)
I really like to watch interviews of Authors whose chats I've been to, that's just so kewl. I feel I've gotten to know them just a little bit and seeing them on an interview adds to it, you get to put a face, voice and personality to a name. Now how kewl is that?!?
(Sharon Knight 10:12pm August 29, 2009)
I don't have the patience to watch an
author interview. I prefer to read them.
(Sue Ahn 11:08pm August 29, 2009)
I have seen a few interviews and liked them, but I read many more interviews than I have watched. I like knowing more about an author and how a particular character or story came to be written.
(Ruby Davis 12:48pm August 30, 2009)
I very rarely watch interviews, just don't watch TV anymore. Too many good books to read instead. I do read the author interviews [really like those], and I check out Gena Showalters "Author Talk". I would watch ones here, that's a good idea.
(Jo Ann Jansing 12:07pm August 30, 2009)
Prefer to read reviews.

katoree@hotmail.com
(Katherine Reese 12:32pm August 30, 2009)
I unfortunately have never been or seen an author Interview
But I do get to read them I love to get to know the Author I am reading.
(Ann w 1:03pm August 30, 2009)
I like interviews where the interviewer is able to make it seem like the two are just talking, like friends over lunch.
(Caroline Kolb 4:14pm August 30, 2009)
great interview. I love dakotas interviews too.
(Pam Kinsey 7:32pm August 30, 2009)
I don't watch a lot of TV and I don't watch any blog videos. I have dial up and I get kicked off or the loading process takes forever. I do read blog interviews and I like knowing where the ayuhtor is coming from.
(Laurie Gommermann 8:23am September 4, 2009)
If I get the link emailed to me I usually take a look at them, but I am rarely on the computer and rarely watch TV so it would be after the fact most likely.
(Cindi Mitchell 4:16am May 7, 2011)
You know it's bad when the first thing I check in my morning computer time is fresh fiction instead of the news. I love the way you interact with the authors. What fun!
(Renee Brown 11:54am May 8, 2011)
More and more I am getting into the youtube realm of things, it makes me feel more connected and I love that authors are blogging and doing these types of activities to bring their readers in, I think it strengthens their fan base.
(Darci Paice 3:26pm May 8, 2011)
I still got to use to blogging!! lol
(Lynn Lanzon 7:52pm May 8, 2011)
Registered users may leave comments.
Log in or register now!