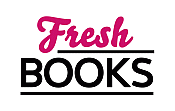 October's must-reads: a bookish harvest you won't want to miss!
Candace Havens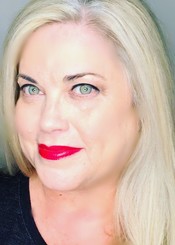 Blogging at Fresh Fiction
Candace Havens | Irish, Scottish, Kiwi, Australian, and English, Oh My...
July 8, 2019
Y'all, I'm a sucker for an accent. Big time. I'm especially fond of the Irish and Scottish ones. The way the Read More...
Candace Havens | Cole's Top Five New Television Show Recommendations
September 26, 2016
The new television season is upon us, and we'd thought it's be fun to ask Cole Keller from Branded what new Read More...
Candace Havens | The Reality Show That Is My Life
July 30, 2015
Y'all, things are about to get real. I'm about to tell you things, I probably shouldn't. But I kind of feel like Read More...
Candace Havens | Why We Love Bad Boys with Sharp Teeth
July 25, 2012
My first year of grad school, I wrote a paper about why vampires remain so popular. There was DRACULA and then Anne Rice showed us Read More...
Candace Havens | Let's Talk Academy Awards
February 23, 2010
It's almost time for the Academy Awards, which is a big time of year for my day job as a film critic. While I Read More...
Candace Havens | Superhero, Anyone?
July 8, 2009
I know, this a tough decision for any woman. I mean, it's something I ponder at length. I've even dreamed about it on Read More...
Candace Havens | Secrets and Siblings
November 4, 2008
I grew up an only child, and I really liked it. (Smile) Except for the fact that I love to play board games and cards Read More...
Candace Havens | Charmed & Dangerous
December 5, 2007
It may seem kind of silly but I love the character Bronwyn in the "Charmed & Dangerous Read More...
Pseudonym for Mackenzie McGuire.
Pseudonym: Cecelia Guzman.

Bestselling author Candace Havens has published more than 25 books. Her novels have received nominations for the RITA's, Holt Medallion, Write Touch Reader Awards and National Readers Choice Awards. She is a Barbara Wilson Award winner. She is the author of the biography "Joss Whedon: The Genius Behind Buffy" and a contributor to several anthologies. She is also one of the nation's leading entertainment journalists and has interviewed countless celebrities from George Clooney to Chris Pratt. Her entertainment columns are syndicated by FYI Television, Inc. Candace also runs a free online writing workshop for more than 2000 writers, and teaches comprehensive writing classes. She does film reviews with Hawkeye in the Morning on 96.3 KSCS, and is a former President of the Television Critics Association.
Interviews for Candace Havens
Daily Dose Holiday Blog Giveaway: Joss Whedon, Spike and Candace Havens
Joss Whedon
November 29, 2009
Log In to see more information about Candace Havens
Log in or register now!
Series
Charmed & Dangerous | Caruthers Sisters | Uniformly Hot | Holiday & Hearts | Ainsley McGregor
Books:
A Case for the Cookie Baker, June 2021
Paperback / e-Book
A Case for the Toy Maker, November 2020
Ainsley McGregor #3
e-Book
A Case for the Yarn Maker, April 2020
Ainsley McGregor #2
e-Book
A Case for the Winemaker, February 2020
Ainsley McGregor #1
Paperback / e-Book
Bet Me to Stay, July 2019
e-Book
A Holiday Peak Valentine, February 2019
Holiday & Hearts #3
Paperback / e-Book
New Year's at Holiday Peak, December 2018
Holiday & Hearts #2
e-Book
Christmas at Holiday Peak, November 2018
Holiday & Hearts #1
e-Book
All I Want Is You, April 2017
e-Book
Christmas with the Marine, October 2016
Uniformly Hot
Paperback / e-Book
Branded, September 2016
Paperback / e-Book
Make Mine a Marine, July 2016
Uniformly Hot
Paperback / e-Book
Her Sexy Marine Valentine, March 2016
Uniformly Hot
Paperback / e-Book
Baby's Got Bite, August 2015
Take it Like a Vamp #2
e-Book
Baby's Got Bite, August 2015
Take it Like a Vamp #2
Paperback / e-Book
Tycoon Reunion, February 2014
e-Book
Mission: Seduction, August 2013
Uniformly Hot
Paperback / e-Book
Lions, Tigers and Sexy Bears, Oh My!, July 2013
e-Book
Take It Like A Vamp, May 2013
Hardcover / e-Book
A Riveting Affair, April 2013
e-Book
Date by Mistake, March 2013
e-Book
All I Want For Christmas..., December 2012
Mass Market Paperback / e-Book
Take it Like a Vamp, August 2012
e-Book
Spirited, February 2012
Paperback / e-Book
Model Marine, November 2011
Uniformly Hot
Paperback / e-Book
Truth And Dare, May 2011
Stonegate Investigative Agency
Paperback
She Who Dares, Wins, April 2011
Stonegate Investigations #2
Paperback / e-Book
Take Me If You Dare, February 2010
Mass Market Paperback
Dragons Prefer Blondes, July 2009
Caruthers Sisters #2
Trade Size
Dreams & Desires, Vol. 3, February 2009
Trade Size
The Demon King and I, November 2008

Trade Size
Charmed & Ready, August 2008
Charmed #2
Paperback
Dreams & Desires, February 2008
A Collection of Romance Tales, Vol. 2
Trade Size
Like a Charm, February 2008
Trade Size
Charmed & Dangerous, December 2007
Paperback
Charmed & Deadly, June 2007
Charmed #3
Trade Size
Dreams and Desires, March 2007
Hardcover
Dreams and Desires, March 2007
e-Book
Dreams and Desires, March 2007
Paperback
Charmed & Ready, September 2006

Trade Size
Charmed & Dangerous, September 2005

Trade Size
Alias Assumed: Sex, Lies and SD-6, August 2005
Trade Size
Five Seasons of Angel, November 2004
Smart Pop series
Trade Size
Joss Whedon, May 2001
Trade Size