The new television season is upon us, and we'd thought it's be fun to ask Cole Keller from Branded what new network shows he might be watching in between all that hard work he's doing on the ranch. Not that he has that much free time any more. Not with heiress Callie Lewellyn all up in his business. But even a hard-working man like Cole needs a break now and then. He loves to read, but he also doesn't mind kicking back with a beer or two and watching his favorite shows.
He's her dirty little secret.
I have my hands full taking care of my little sister and covering for my uncle as ranch foreman. The last thing I need is a Texas princess like Cassie Llewellyn getting up in my business and messing with my head.
All I can think of is getting up close and personal with those curves of hers. And being on the edge of discovery makes our quick-and-dirty encounters twice as hot. And that's all they are—quick and dirty—there's nothing deeper going on here.
There's only one rule to keeping my job and a roof over my sister's head: stay away from the boss's granddaughter. But I'm not always great at following the rules.
Romance Contemporary | New Adult [Entangled Embrace, On Sale: September 19, 2016, Paperback / e-Book, ISBN: 9781633757141 / eISBN: 9781633757141]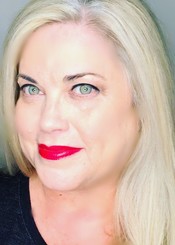 Bestselling author Candace Havens has published more than 25 books. Her novels have received nominations for the RITA's, Holt Medallion, Write Touch Reader Awards and National Readers Choice Awards. She is a Barbara Wilson Award winner. She is the author of the biography "Joss Whedon: The Genius Behind Buffy" and a contributor to several anthologies. She is also one of the nation's leading entertainment journalists and has interviewed countless celebrities from George Clooney to Chris Pratt. Her entertainment columns are syndicated by FYI Television, Inc. Candace also runs a free online writing workshop for more than 2000 writers, and teaches comprehensive writing classes. She does film reviews with Hawkeye in the Morning on 96.3 KSCS, and is a former President of the Television Critics Association.