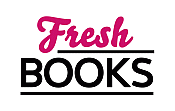 Best reads in December
Kelley Armstrong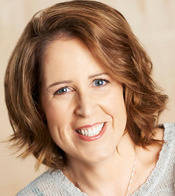 Photo Credit: Kathryn Hollinrake.

Blogging at Fresh Fiction
Kelley Armstrong | 20 Questions: A RIP THROUGH TIME
May 31, 2022
1--What is the title of your latest release? A RIP THROUGH TIME Read More...
Kelley Armstrong | The Joys of Serialized Storytelling
January 22, 2009
January marks two big milestones in my e-serial writing career.  On the 15th, I posted the prologue for the Read More...
Pseudonym: K.L. Armstrong.

Kelley Armstrong has been telling stories since before she could write. Her earliest written efforts were disastrous. If asked for a story about girls and dolls, hers would invariably feature undead girls and evil dolls, much to her teachers' dismay. Today, she continues to spin tales of ghosts and demons and werewolves, while safely locked away in her basement writing dungeon. She lives in southwestern Ontario with her husband, kids and far too many pets.
Interviews for Kelley Armstrong
Exciting Reads for Your April Spring Fever Slack-Off...
April 2, 2010
Log In to see more information about Kelley Armstrong
Log in or register now!
Series
Otherworld | Darkest Powers | Nadia Stafford | Cainsville | Rockton | Stitch in Time
Books:
A Rip Through Time, June 2022
Hardcover / e-Book
Heroic Hearts, May 2022
Trade Size / e-Book / audiobook
The Minotaur Sampler, March 2022
Volume 5
e-Book
The Deepest of Secrets, February 2022
Casey Duncan #7
Hardcover / e-Book / audiobook
A Twist of Fate, October 2021
A Stitch in Time #2
e-Book / audiobook
Hex on the Beach, July 2021
e-Book
A Stranger in Town, February 2021
Casey Duncan Novels #6
Hardcover / e-Book
Under a Winter Sky, November 2020
e-Book
A Stitch in Time, October 2020
Stitch in Time #1
e-Book
Alone in the Wild, February 2020
Rockton #5
Hardcover / e-Book
Hex Life, October 2019
Hardcover / e-Book
Wherever She Goes, July 2019
Hardcover / e-Book
Missing, May 2019
Trade Size / e-Book (reprint)
Watcher in the Woods, February 2019
Rockton #4
Hardcover / e-Book
This Fallen Prey, November 2018
Casey Duncan #3
Trade Size / e-Book (reprint)
Rituals, August 2018
Cainsville #5
Trade Size / e-Book (reprint)
Rough Justice, July 2018
Hardcover / e-Book
Aftermath, June 2018
Hardcover / e-Book
This Fallen Prey, February 2018
Casey Duncan
Hardcover / e-Book
A Darkness Absolute, November 2017
Casey Duncan Novels
Trade Size / e-Book
Rituals, August 2017
The Cainsville Series #5
Hardcover / e-Book
Indigo, June 2017
Hardcover / e-Book
Missing, April 2017
Hardcover / e-Book
A Darkness Absolute, February 2017
Casey Duncan
Hardcover / e-Book
City of the Lost, January 2017
Casey Duncan
Trade Size / e-Book (reprint)
Otherworld Chills, October 2016
Otherworld novella
Paperback / e-Book
Urban Allies, August 2016
Paperback / e-Book
Betrayals, August 2016
The Cainsville Series #4
Hardcover / e-Book
Deceptions, July 2016
Cainsville
Trade Size / e-Book (reprint)
The Best Horror of the Year Volume Eight, June 2016
Paperback / e-Book
City of the Lost, May 2016
Casey Duncan
Hardcover / e-Book
Otherworld Secrets, February 2016
Otherworld novella
Paperback / e-Book
Seize The Night, October 2015
Paperback / e-Book
Led Astray, September 2015
e-Book
Deceptions, August 2015
Cainsville #3
Hardcover / e-Book
Otherworld Nights, November 2014
Otherworld novella collection
Paperback / e-Book
Visions, August 2014
Cainsville #2
Hardcover / e-Book
Sea of Shadows, April 2014
Hardcover / e-Book
Wild Justice, December 2013
Nadia Stafford #3
Paperback / e-Book
Rags & Bones, October 2013
Hardcover / e-Book
Four Summoner's Tales, September 2013
Paperback / e-Book
Omens, August 2013
Cainsville #1
Hardcover / e-Book
Thirteen, August 2013
Women of the Otherworld #13
Mass Market Paperback / e-Book (reprint)
Shards And Ashes, February 2013
Hardcover / e-Book
Thirteen, August 2012
Women of the Otherworld #13
Hardcover / e-Book
Spell Bound, July 2012
Women of the Otherworld #12
Paperback / e-Book (reprint)
The Hunter And The Hunted, June 2012
Women of the Otherworld Novellas
e-Book
Enthralled, September 2011
Paperback / e-Book
Spell Bound, August 2011
Otherworld #12
Hardcover / e-Book
The Gathering, April 2011
Darkness Rising book 1
Hardcover
Counterfeit Magic, December 2010
Otherworld novella
Hardcover
Frostbitten, August 2010
Otherworld #10
Mass Market Paperback
Waking the Witch, August 2010
Women of the Otherworld #11
Hardcover / e-Book
Tales of the Otherworld, April 2010
Hardcover
The Reckoning, April 2010
Darkest Powers #3
Hardcover
Men Of The Otherworld, March 2010
A Collection Of Otherworld Tales
Mass Market Paperback (reprint)
Angelic, December 2009
Otherworld
Hardcover
Frostbitten, October 2009
Women of the Otherworld #10
Hardcover
Angel, Aftermath, October 2009
Angel #5
Hardcover
The Eternal Kiss: 13 Vampire Tales Of Blood And Desire, August 2009
Paperback
The Awakening, May 2009
Darkest Powers, #2
Hardcover
The Summoning, April 2009
Darkest Powers #1
Paperback (reprint)
Made To Be Broken, March 2009
Nadia Stafford #2
Mass Market Paperback / e-Book
Many Bloody Returns, February 2009
Trade Size (reprint)
Men Of The Otherworld, February 2009
Hardcover
Blood Lite, November 2008
Paperback
Living With The Dead, November 2008
Women Of The Otherworld #9
Hardcover
Personal Demon, October 2008
Women Of The Otherworld, #8
Mass Market Paperback (reprint)
Immortal: Love Stories With Bite, August 2008
Mass Market Paperback
The Summoning, July 2008
Darkest Powers, #1
Hardcover
Personal Demon, April 2008
Women of the Otherworld #8
Hardcover
No Humans Involved, March 2008
Women of the Otherworld #7
Mass Market Paperback
My Big Fat Supernatural Honeymoon, January 2008
Trade Size
Many Bloody Returns, September 2007
Hardcover
Exit Strategy, July 2007
Nadia Stafford #1
Paperback / e-Book
No Humans Involved, May 2007
Women of the Otherworld #7
Hardcover
Broken, May 2006
Women of the Otherworld #6
Paperback
Dates From Hell, April 2006
Paperback
Haunted, June 2005
Women of the Otherworld #5
Paperback
Industrial Magic, November 2004
Women of the Otherworld #4
Paperback
Stolen, October 2004
Women of the Otherworld #2
Paperback
Bitten, September 2004
Women of the Otherworld #1
Paperback / e-Book (reprint)
Dime Store Magic, June 2004
Women of the Otherworld #3
Paperback / e-Book