1--What is the title of your latest release?
2--What's the "elevator pitch" for your new book?
After responding to a cry for help in modern-day Edinburgh, a Vancouver police detective ends up in the body of the house maid who'd been attacked there…a hundred and fifty years earlier.
3--How did you decide where your book was going to take place?
I wanted my narrator to be a "fish out of water" in every possible way, which meant setting it abroad. Victorian Edinburgh—known for medical research—is the perfect place for her new employer to live. He's a doctor who had to take over his family's undertaking business and uses it for early forensic science.
4--Would you hang out with your heroine in real life?
Absolutely. I can't say that about all my narrators, but Mallory would be very easy to get along with.
5--What are three words that describe your hero?
Brilliant, driven, guarded
6--What's something you learned while writing this book?
Too many things! This was endless research (still ongoing as I work on book 2) One of the joys of time travel is that the narrator takes that journey with you, learning about this new time and new world. Her least favorite discovery might be that her underwear is all crotchless now—drawers are two legs sewn together and open in the middle for easy elimination while wearing endless layers of long skirts.
7--Do you edit as you draft or wait until you are totally done?
I have to get the first draft out or I get mired in editing.
8--What's your favorite foodie indulgence?
Bakery chocolate-chip cookies. I have favorite shops in cities I regularly visit, and I buy extra to freeze, as a change of pace from homemade.
9--Describe your writing space/office!
It currently has no blinds, which is awesome for a southern-exposure tower room with three huge windows We just built the house, and we're still awaiting window trim, which means I'm still awaiting blinds and spend far too much time with my chair facing the wall instead of the lovely view of Lake Erie.
10--Who is an author you admire?
There are so many, and I hate to pick a name and leave off others. There are authors I admire for their writing, authors I admire for their long-term success, and authors I admire for themselves—who they are as a person. I've been blessed to know many authors who fulfill all three.
11--Is there a book that changed your life?
There isn't a specific one because I've been reading voraciously all my life. For me, books in general shaped my life rather than one book changing it.
12--Tell us about when you got "the call." (when you found out your book was going to be published)
That's a tricky one for me. When I first heard that we had a viable offer, I was at work, but that first offer came from the UK, which was great—Bitten was definitely going to be published—but then came the nail-biting waiting for it to be picked up by a Canadian and American publisher, which meant it would actually be published someplace where I could see it on a shelf
13--What's your favorite genre to read?
All of them! I don't have a favorite, which explains why I also write in pretty much all of them (sometimes within the same book.)
14--What's your favorite movie?
The Princess Bride
15--What is your favorite season?
Autumn
16--How do you like to celebrate your birthday?
Quietly. I have no problem getting older—every year is something to celebrate—but I'm always happiest doing that at home with my family.
17--What's a recent tv show/movie/book/podcast you highly recommend?
Let's go with TV. Hellbound.
18--What's your favorite type of cuisine?
Is "food" a cuisine? As with books, I don't have a favorite. I like to switch it up.
19--What do you do when you have free time?
Read & play video games.
20--What can readers expect from you next?
I have a standalone thriller—The Life She Had—coming out this summer under the not-so-secret penname K. L. Armstrong.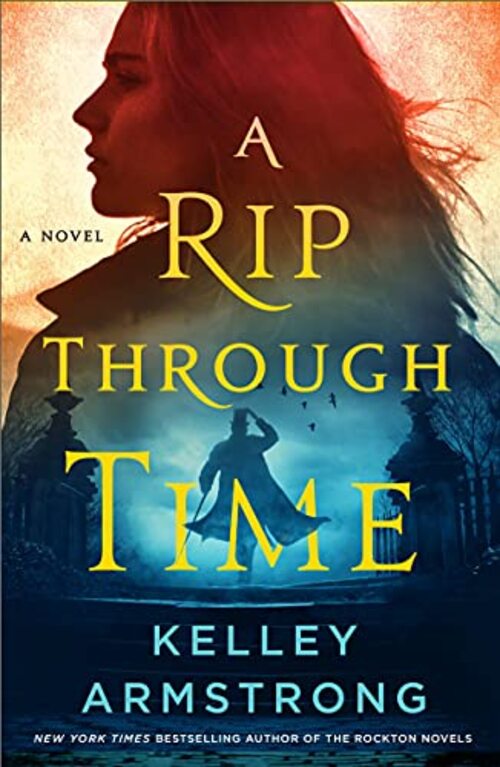 In this series debut from New York Times bestselling author Kelley Armstrong, a modern-day homicide detective finds herself in Victorian Scotland—in an unfamiliar body—with a killer on the loose.
May 20, 2019: Homicide detective Mallory is in Edinburgh to be with her dying grandmother. While out on a jog one evening, Mallory hears a woman in distress. She's drawn to an alley, where she is attacked and loses consciousness.
May 20, 1869: Housemaid Catriona Thomson had been enjoying a half-day off, only to be discovered that night in a lane, where she'd been strangled and left for dead . . . exactly one-hundred-and-fifty years before Mallory was strangled in the same spot.
When Mallory wakes up in Catriona's body in 1869, she must put aside her shock and adjust quickly to the reality: life as a housemaid to an undertaker in Victorian Scotland. She soon discovers that her boss, Dr. Gray, also moonlights as a medical examiner and has just taken on an intriguing case, the strangulation of a young man, similar to the attack on herself. Her only hope is that catching the murderer can lead her back to her modern life . . . before it's too late.
Outlander meets The Alienist in Kelley Armstrong's A Rip Through Time, the first book in this utterly compelling series, mixing romance, mystery, and fantasy with thrilling results.
Romance Time Travel | Science Fiction [Minotaur Books, On Sale: May 31, 2022, Hardcover / e-Book, ISBN: 9781250820006 / eISBN: 9781250820013]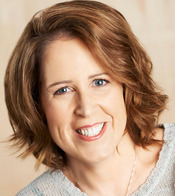 Kelley Armstrong has been telling stories since before she could write. Her earliest written efforts were disastrous. If asked for a story about girls and dolls, hers would invariably feature undead girls and evil dolls, much to her teachers' dismay. Today, she continues to spin tales of ghosts and demons and werewolves, while safely locked away in her basement writing dungeon. She lives in southwestern Ontario with her husband, kids and far too many pets.
No comments posted.