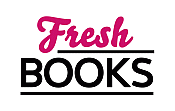 Sweet Reads in February
Mary Jo Putney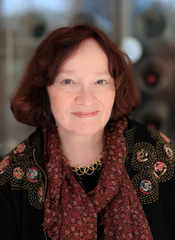 Blogging at Fresh Fiction
Mary Jo Putney Interview - Lords, Lairds, and other Curiosities
April 13, 2022
Fresh Fiction: If you could only recommend one of your books to romance readers who are unfamiliar with your work, which would Read More...
Mary Jo Putney | Historical Romance Rocks!
July 6, 2009
Romance has been part of storytelling since the Ugggh clan sat around the campfire in the Stone Age, and today the romance genre flourishes in Read More...
Pseudonym: M.J. Putney.

Mary Jo Putney is a New York Times and USA Today bestselling author who has written over 60 novels and novellas. A ten-time finalist for the Romance Writers of America RITA, she has won the honor twice and is on the RWA Honor Roll for bestselling authors. In 2013 she was awarded the RWA Nora Roberts Lifetime Achievement Award. Though most of her books have been historical romance, she has also published contemporary romances, historical fantasy, and young adult paranormal historicals.
She lives in Maryland with her nearest and dearest, both two and four footed. Visit her at her website.
Log In to see more information about Mary Jo Putney
Log in or register now!
Series
The Lost Lords | Rogues Redeemed
Books:
Once a Laird, November 2021
Rogues Redeemed #6
Mass Market Paperback / e-Book
A Yuletide Kiss, October 2021
Trade Size / e-Book
Love in the Mix, September 2021
Paperback / e-Book
Seduction on a Snowy Night, November 2020
Mass Market Paperback / e-Book
Once Dishonored, October 2020
Rogues Redeemed Book 5
Mass Market Paperback / e-Book
Seduction on a Snowy Night, October 2019
Trade Size / e-Book
Once a Spy, October 2019
Rogues Redeemed #4
Mass Market Paperback / e-Book
Dearly Beloved, July 2019
Mass Market Paperback / e-Book
Once a Scoundrel, October 2018
Rogues Redeemed #3
Mass Market Paperback / e-Book
Once a Rebel, September 2017
Rogues Redeemed #2
Mass Market Paperback / e-Book
Once a Soldier, July 2016
Rogues Redeemed #1
Paperback / e-Book
The Last Chance Christmas Ball, October 2015
Paperback / e-Book
Not Always a Saint, September 2015
The Lost Lords #7
Mass Market Paperback / e-Book
A Dozen Rakes, Renegades and Rogues, Oh My!, February 2015
e-Book
Not Quite A Wife, September 2014
The Lost Lords #6
Mass Market Paperback / e-Book
Sometimes A Rogue, September 2013
The Lost Lords #5
Paperback / e-Book
Mischief And Mistletoe, October 2012
Paperback / e-Book
Dark Destiny, July 2012
Paperback / e-Book
No Longer A Gentleman, May 2012
The Lost Lords #4
Paperback / e-Book
The Rake, April 2012
Mass Market Paperback / e-Book (reprint)
The Wedding Of The Century, June 2011
Paperback (reprint)
Nowhere Near Respectable, May 2011
Lost Lords #3
Paperback / e-Book
The Bargain, April 2011
Paperback
Songs of Love and Death, November 2010
Hardcover
Never Less Than a Lady, May 2010
Lost Lords #2
Paperback / e-Book
One Perfect Rose, April 2010
Fallen Angels
Paperback (reprint)
The Mammoth Book Of Irish Romance, February 2010
Paperback
Chalice Of Roses, January 2010
Paperback
Loving a Lost Lord, July 2009
Lost Lords #1
Paperback / e-Book
A Stockingful of Joy, November 2007
Paperback
A Distant Magic, July 2007
Hardcover
Dragon Lovers, March 2007
Trade Size
Dangerous to Know, January 2007
Paperback (reprint)
Angel Rogue, November 2006
Paperback (reprint)
Faery Magic, September 2006
Paperback (reprint)
Petals In The Storm, June 2006
The Fallen Angel
Paperback (reprint)
The Marriage Spell, May 2006
Hardcover
Irresistible Forces, January 2006
Mass Market Paperback
Bewitched, Bothered and Bevampyred, November 2005
Trade Size
A Kiss of Fate, September 2005
Paperback (reprint)
Bewitched, Bothered and BeVampyred, April 2005
e-Book
River Of Fire, April 2005
Paperback
The Journey Home, January 2005
Trade Size
The Bartered Bride, July 2004
The Bride Trilogy
Mass Market Paperback
Dearly Beloved, June 2004
Paperback (reprint)
Irresistible Forces, February 2004
Trade Size
Uncommon Vows, December 2003
Paperback (reprint)
Twist Of Fate, August 2003
Circle of Friends
Paperback
Dancing On The Wind, May 2003
The Fallen Angel
Mass Market Paperback (reprint)
Veils Of Silk, September 2002
The Silk trilogy
Paperback (reprint)
Thunder And Roses, March 2002
The Fallen Angel
Paperback (reprint)
The Spiral Path, January 2002
Circle of Friends
Paperback
Silk And Secrets, November 2001
The Silk trilogy
Paperback (reprint)
The China Bride, August 2001
The Bride Trilogy
Mass Market Paperback
Silk And Shadows, September 2000
The Silk trilogy
Paperback
The Wild Child, July 2000
The Bride Trilogy
Mass Market Paperback
The Burning Point, May 2000
Circle of Friends
Paperback
The Bargain, October 1999
Paperback
One Perfect Rose, May 1998
The Fallen Angels
Paperback (reprint)
The Rake, April 1998
Paperback (reprint)
Stockingful Of Joy, November 1997
Mass Market Paperback
Dangerous Men And Adventurous Women: Romance Writers On The Appeal Of The Romance, June 1996
Mass Market Paperback (reprint)
Shattered Rainbows, February 1996
The Fallen Angel
Paperback (reprint)
Angel Rogue, April 1995
Fallen Angel
Paperback (reprint)
The Diabolical Baron, January 1994
Paperback
Carousel Of Hearts, November 1989
Paperback
Lady Of Fortune, September 1988
Paperback