Sara Reyes | Make Your Holiday Present a Memory
Holiday season always makes me think about the best times I had, the memories last, hopefully for a lifetime. I surely don't remember very many toys I received as a child, maybe I didn't get any? Except the game of Life from my uncle when I really wanted a Barbie doll. I never did get Barbie but I did play Life for many years through my teens. Maybe my uncle made the best choice. I remember my mother was so sad that as the oldest I let my disappointment show. It did teach me something, to never expect something as a gift, that being a role model had its downside, and to always accept graciously. I think I was about 10 that Christmas, and both my mother and uncle have passed on, but their Christmas memory lingers as long as I live and can tell the story.
This year my family decided to forgo presents at Christmas but instead go on a family vacation together. It is our first family vacation in eight years and I blame Harry Potter. The opening of the Harry Potter park in Orlando pushed each of us, except my husband who is not a HP fan, to want to go. We thought we'd be able to check out Universal when RWA National, a yearly conference I must attend for business moved to Orlando, but alas, mixing business and pleasure doesn't always work as planned. So when an opportunity to go back to Orlando in early December was dropped into my lap, I decided we really could go and it would be our Christmas presents to each other.
Each member of the family gets one day to do whatever they desire, and everyone else MUST go along on the day without complaint. Hmm, that could be a tough one since like every other family we don't all share the same tastes and my in-laws live in Orlando. Sticky. And Gwen has strong memories of going to Cape Kennedy, bored out of her mind. But unsurprisingly each of us has a good memory of time we spent in Florida and were ready to make some new memories.
Daniel wants to go find the houses where we lived 26 years ago and where he went to elementary school. Gwen wants to go behind the scenes at Disney. Tom wants to watch fireworks and get warm. I hope it's warm for him. And I want to make some memories...and see Harry Potter world.
So I really think the idea of giving each other memories lasts more than a physical present. Since for us it involves doing a day without complaint, my mother is probably happy I learned a lesson I practice to this day.
So what are some of your best (we'll give the bad ones a miss) memories of the holidays?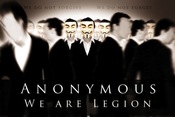 Until next time...
Get out there and READ a book...
Sara Reyes
DFW Tea Readers Group

Join us at Readers 'n 'ritas November 11-13, 2011! with Vicki Lewis Thompson, Marie Bostwick, Jane Porter and more guests
See you on the Twitter (@FreshFiction) and Facebook.com/SaraReyes and Facebook.com/FreshFiction.
PS: We've got more books to give away on Fresh Fiction. Two commenters will win a bundle each. Everyone LOVES free books!
Comments
65 comments posted.
Re: Sara Reyes | Make Your Holiday Present a Memory

thanks for hosting this book contest
Also, for visiting the unique and
well designed site.
My holiday memories is when I was very
little, my brother and I were waiting
for Santa. Then we heard Santa sleigh bells
We thought that there is a Santa. Oh the joys of
childhood.
(Dayle Butler 1:41am November 28, 2010)
One of my best Christmas memories is going to this concert with my family. We went to see some motown bands.. The Platters and the Marvelettes. Everyone went and even though it was a Christmas gift, we went on my birthday which is just a few days before Christmas. My cousin got to go on stage and be a volunteer for one of the songs and we all laughed at his antics. Then later when the concert ended, my aunt had the idea to use another door to exit the theater since there was a big crowd at the regular exit. We took it innocently only to end up at a back stage Christmas party with all the singers and band members! As you can imagine, all of us stuck around to get photos and autographs before we left. I am sure everyone was wondering who the heck we were but they were nice and talked to us like nothing was amiss. We stayed for only a short while before moving on and letting them have their party. I'll always remember that as one of my favorite Christmas memories.
(April Harvey 1:46am November 28, 2010)
My favorite Christmas memory is my first Christmas with my
boyfriend/future husband (I didn't know it then) He was so
romantic, he took me out to an intimate dinner & when we got
home we had a cozy fire in the fireplace & curled up on the
couch & watched "It's a Wonderful Life" It really was
special & I'll never forget it! That was 19 years ago.
(Theresa Jaquess 2:13am November 28, 2010)
I remember ALL my family arriving for the holidays. We had people camping outside & mattresses on the floors. It was BRILLIANT!!!! Not much sleep, a lot of talking through the night & laughter enough to keep you going throughout the year.
(Mary Preston 2:15am November 28, 2010)
each CHRISTMAS IS SPECIAL BUT THE BEST WAS WHEN ALL 8 BROTHERS AND 2 SISTERS AND ALL THEIR FAMILIFS GOT TOGETHER FOR MY MOTHERS LAST CHRISTMAS IT WAS GREAT
(Brenda Hook 2:39am November 28, 2010)
My favorite Christmas memory is the last one that my daddy was alive. We had all the family there and even though we all knew daddy had cancer, we all did something special to make it a really good Christmas for daddy and mom. We have a group picture of the whole family and I will never forget that day. My daddy is my hero and I hope that I have lived a good enough life to see him in heaven someday. He passed away 2 days before thanksgiving the next year. There is not a single day that he is not in my thoughts and prayers. I was holding one of his hands when he died, and mom was holding the other. He was the last true prince charming on the planet and I am so glad my mom got to be married to him for 60 years. Mona Cunningham
(Mona Cunningham 2:45am November 28, 2010)
I will never forget all of us getting together, and I mean aunts, uncles, cousins, etc, at my Grandma's house. It was ALL about family. We loved our presents but it was just being with our cousins and having fun out in the snow. It seems today that kids are more concerned about what they may or may not get instead of the true meaning. To me it will always be family and the main reason, the birth of Christ.
(Vicki Hancock 3:32am November 28, 2010)
I also wanted Barbie as a child and never got her. I still complain about that as an
adult, but it was probably for the best as she was an unrealistic role model for
me. I did get the game Scrabble, one of the very few toys I still play with.
(Sue Ahn 4:42am November 28, 2010)
When my husband (who is 15 years older than me) and I first got married it was very hard for me to find a gift for him. As a joke I bought him a GI Joe action figure. He absolutly loved it. As a kid he was never allowed one as "boys don't play with dolls..." Since then I've managed to find a few other toys he hadn't had a chance to play with. And together we have created some wonderful memories.
(Donna Antonio 6:35am November 28, 2010)
My favorite memories are when my children were young and the looks on their faces before they opened their presents. I think a lot of the fun for kids is looking at those unopened presents and imagining what they could be.
(Maureen Emmons 6:45am November 28, 2010)
My best Christmas was with my husband of 1 year and the rest of my family.
(Mary Smith 6:48am November 28, 2010)
My best christmas was one that we all spent together at my grandparents. There were 14 aunts and uncles and over 30 cousins. It wasn't about gifts, even then as a child, but being all together. I have an old black and white photo of all of us "cousins" posing in front of the christmas tree. A cherished photo and a cherished christmas memory.
(Sherrie Maner 7:11am November 28, 2010)
I hope the children of today are saving memories such as the wonderful ones I had growing up.
Blessings,
Marjorie
(Marjorie Carmony 7:48am November 28, 2010)
We always tromp off in the mountains to cut down our own tree. Even now that the kids are grown they still insist that it's not Christmas until we do that.
(Pamela Stewart 8:12am November 28, 2010)
One year we had a couple who for $2 would come to your home as Mr.& Mrs. Claus, they looked the part too. The look on Mikie & Jake's faces was priceless...Mikie, the chatterbox, clammed up. Jake, Mr.Quiet, had tons of serious ?'s and 2 requests. It was just so precious and special...still one of my favorite memories.
Thanks for the great contests..
(Ivy Truitt 8:57am November 28, 2010)
My family always has a huge christmas eve dinner, alots of food and fun. so every year is my favorite time
(Patricia Bennettburshnick 9:03am November 28, 2010)
Christmas is my favorite time of the year. Family, food and lots of presents. Lots of memories over the last 70 years. Thanks
(Betty Jo Hill 9:17am November 28, 2010)
One of my favorite Christmas memories was as a child, going to my Grandmothers. We would trudge through the snow, in the middle of the street, to go to Midnight Mass. It was a beautiful old church, and the church would be plunged in darkness. Slowly, as a Christmas Carol was being sung by a choir in Polish, the lights would come on one by one, as a procession was being led through the church with the Priests, carrying Baby Jesus. I remember standing on the kneeler to get a good view, and being so excited as the lights would slowly come on in the church!! All of the Christmas Carols were sung in Polish, and I even knew some of the words. It was such a wonderful service!! After Mass, we would trudge back to my Grandmother's house, where she would have a table full of food prepared for all of us, along with goodies for the kids. It was a big family. There were 13 kids on my Dad's side of the family, and a lot of cousins to get together with. Such a happy, magical time!! The church is still standing, and I wish I lived close enough to visit it.
(Peggy Roberson 9:55am November 28, 2010)
Christmas morning breakfasts were always special when I was growing up. There was always some treat like gooey buns or fruit breads. Each Christmas morning now, my husband and I host breakfast for whomever of our family can come. We serve foods we wouldn't prepare for our own breakfast any other time, and everyone brings a special dish.
(Darla Zimmer 10:28am November 28, 2010)
My best memories of the holidays are at my parents with my two nephews. They make the holidays so fun and festive.
(Pam Howell 10:33am November 28, 2010)
One year our family went to Rockford Illinois with at least 5 or 6 other families. We stayed at a hotel called the Wagon Wheel. It had an ice rink, pool, horses for riding. I was about 10 or 11. All the kids and there must have been 25 at least, ate together. Ages ranging from 7-19 -- don't you think the waitresses loved seeing us all troop in! My dad instructed us to 'eat off the Wheel' which was a set meal as oppposed to 'al la carte'! This was back in the early 60's when most of us ate in a restaurant only on Mother's Day - unless the grandparents were coming for the holiday! What a thrill for a small midwestern kid -- ice skating at an indoor rink - not outside on rough lake ice, swimming in an indoor pool and eating in a restaurant every meal!
(Cate Sparks 10:46am November 28, 2010)
Have a great time!! The gift that stands out is the Barbie dreamboat and wanted to actually got. I loved it.
(Maria Munoz 10:47am November 28, 2010)
My best memories of Christmas are when the children were still at home, and we would have someone come in and play Santa.
(Wilma Frana 11:00am November 28, 2010)
My best memories of Christmas were during my college days when I'd spend Christmas vacation at my grandparents and on Christmas day we'd get together with all grandpa's brothers and sisters and play cards all day.
(Sue Farrell 11:15am November 28, 2010)
Young children in the home makes Christmas special. Some of my best memories are of watching my excited young sons when they first saw what Santa left under the Christmas tree.
(Anna Speed 11:30am November 28, 2010)
Be it good or bad I think my holiday memory is going to be this year, when we
lost my mom, but my brother, sister, and I ate what we could for a
Thanksgiving meal and remembered the good times with mom. So interesting
to hear their stories vs. mine as they're quite a bit older than I am. Interesting
too to see what Mom had shared about the family history with them, vs. with
me.
(Sandi Shilhanek 11:36am November 28, 2010)
Best memories of Christmas are when my two children were small..........

Thanks for having this contest!
(Katherine Reese 11:39am November 28, 2010)
When all of my family got together Christmas Eve to get to the Church singing Carols and just being happy and thankful; then to my parents' home for a meal with lots of memories being talked about and laughing over. All the little ones waiting for Santa to show up and finally falling asleep. It was a wonderful time.
(Diane Sadler 11:47am November 28, 2010)
What I remember the most, was growing up with lot's of family around me, especially for the Holidays. There is one morning, that I truly remember finding out there was no Santa. My sister being 4 yrs older then I, she awoken me from my sleep, we snuck down the stairs, just at the top half way we watched my mom and dad carrying a doll house. But they are fond memories......and it was my doll house.......not sis's.......lol
(Joanne Bozik 12:20pm November 28, 2010)
I remember visiting my Grandparents on the Isle of Wight. It's a tiny island south of England and is very beautiful. My Grandmother was a fabulous cook and she hung sugar mice on the tree. I just couldn't wait until she said it was ok for us to start eating the mice....yum!!!!

Valerie
in Germany
(Valerie Bongards 12:39pm November 28, 2010)
What a wonderful post! I also have many special Christmas memories. Favorite gifts and funny stories from my own childhood stand out but I think I treasure even more the moments from my adult holidays. We got engaged on Christmas Eve 25 years ago. A few years later our oldest son was born Dec. 22nd and came home from the hospital on the 24th. That was everyone's favorite gift that year! As soon as I became a parent the holiday became all about our kids - passing on family traditions and creating new ones, the fun of shopping for them but also teaching them to think of others and of course getting to play with all of their toys! I can't wait to see what this year brings!
(Debbie Wright 12:46pm November 28, 2010)
My best holiday memories were always waiting for my grandparents to arrive for Christmas... eagerly waiting by the window for a sight of their truck pulling up to our house... running to open the door for them and getting the most wonderful hugs and kisses!
(Colleen Conklin 12:51pm November 28, 2010)
Holidays are always special because of family coming home. We all get together and fix lots of good food and just have a wonderful time. Each year is special. Thanks for hosting the book contest. It will be nice for someone to win - hopefully me.
(Mary Christian 1:03pm November 28, 2010)
My best Christmas memory was coming home after being discharged from the Air Force with my brand new baby boy in my arms. My dad was waiting when I got off the plane and as soon as he saw his grandson his eyes filled with tears and he was happier than I had ever seen him before.
(Mary Lynn Hayes 1:12pm November 28, 2010)
My sister passed away this year, so this Christmas will be especially difficult.
We have wonderful memories to help us through it. The one that stands out
the most from our childhood, was that we were allowed to open one present
on Christmas Eve at our Grandparents house. We would shake all the boxes
until we found just the right one. My boys have decided that they would like
to make an ornament in memory of their Aunt this year, to remind us of how
truly special she really was.
(Cindy Lacey 1:31pm November 28, 2010)
When my sister and I were in college, we would invite a few friends over for Christmas. They tended to be the exchange students who would otherwise have stayed in the dorms. Since we were genuinely all friends there was a great deal of fun involved. One particular year we had a 24 hour baking and games session. Several people played Monopoly while the rest of us began the first batches of fruitcake (there wouldn't be time to age them for months but they were great all the same), and then various types of cookies. The deal was that as people got tired from baking, they would wander over to the game and one of the players would volunteer a turn for baking. There was plenty of snacks and hot tea, spiced cider and coffee and cold drinks. It was a fun and flour-filled time. One of the best Christmases I ever had, too.
(G. Bisbjerg 1:34pm November 28, 2010)
Best memories,mmm, there are many but the best ones are when the children are little and so in awe of it all. Lights, bells, music, and then the presents.
(Elizabeth Parzino 2:41pm November 28, 2010)
Best Christmas memory is when we had no obligations to go anywhere and decided to just eat 2 pies for dinner. We laughed and laughed about it and my kids ( who are now in their 40's) still talk about the night Mom let them get away with just eating pie and no veggies for supper.
(Karen Gervasi 3:17pm November 28, 2010)
My best memory is wakeing up to the smell of homemade cinnamin rolls every year and I have done the same for my kids.
(Vickie Hightower 4:21pm November 28, 2010)
I am now 71 but one Christmas staysin my mind every year at this time. My mother took me by train to Rochester, N.Y. to see Santa and all of the decorations.It was such a fun day. I wanted a Sparkle Plenty doll so bad but knew I probably would not get it. On Christmas it was under the tree and I cried with such happiness. I wish I still had the doll as I lost my mother the following year.
(Ann Anderson 4:24pm November 28, 2010)
I was one of those really lucky kids with my birthday the day before Christmas Eve and while I can't remember the various toys I got, boy, do I remember the money I got! Unfortunately, as I've gotten older, I'm doing good to GET a present. lol
(Kathy Walsh 5:30pm November 28, 2010)
I am all weepy right now as my (pregnant) daughter left to go home many many many hours away, but we talked alot about memories while she was here. Most of my Chirstmas growing up memories are very special. I do remember the year I got a Chatty Cathy doll. She was so amazing! I also remember the year my daughter got an Easy Bake oven. I had wanted one so badly as a child, I was was more thrilled with it then she was!
(Caroline Kolb 5:31pm November 28, 2010)
One of my favorite Christmas memories is my brother and I camping out in the family station wagon on Christmas Eve, determined to catch Santa in the act of visiting our house. Unfortunately we both fell asleep and missed him.
(Ellie Wright 6:22pm November 28, 2010)
Well to tell the truth I've never really celebrated Christmas. So I can't really pick out a favorite memory, but a couple years ago my sister went with her husband to his family for Christmas. They invited me to go with them so I did. His family lives near the ocean and my sister and I got to go to the beach for a while, even though it was cold. It was nice just being around people and talking and the food was great.
(Amy Christian 6:26pm November 28, 2010)
My second child was born on the first day of the new millenium. I don't think I'll be able to top that in my lifetime.
(Maya Missani 6:39pm November 28, 2010)
a great memory from young times was when Dad would get out the candy bags(back then the candy came in little brown paper bags that you put in candy yourself with a scoop) and the Christms oranges and we'd have a treat as a family before Christms. With the oranges we tried to see who could peel an orange with the whole peeling in one(no separate pieces). Some pieces were very tiny and when anyone got one they would holler 'I got a piggy'(that's what we called the tiny segments). Great times.
(Robyn Lee 6:44pm November 28, 2010)
I remember once going to church Christmas Eve when I was 8 or 9 years old and coming back from Mass and Santa Clause had already visited our house. My father was asleep in the chair and I remember asking him if he saw Santa and he said that he must of slept through it. I tell you, that had me believing much longer than some of my friends.
(MaryAnne Banks 8:01pm November 28, 2010)
Taking my mother in law to our church for their huge Christmas show! She died last week and she won't be able to go with us again. She enjoyed it so much!
(Brenda Rupp 8:23pm November 28, 2010)
Although, this is a Thanksgiving Memory, it is one of my favorites. It occurred just under 30 years ago.

The first year my husband and I were married, we were stationed at Camp Pendleton and living off base. We wanted to do something special for a few of our fellow Marines on base, but weren't quite sure what.

Being a new wife and new to cooking, I had no idea how big an undertaking it was to prepare a Thanksgiving Dinner. That year, I prepared two.

The second dinner was taken to the barracks and given to our fellow Marines.
(Cynthia Netherton 8:44pm November 28, 2010)
We are at the stage of the "kids" being in their twenties, but not yet having kids of their own yet, so we're looking forward to having the young ones around in a few years & enjoying the quieter Christmas's at this stage.
(Diane Sallans 9:21pm November 28, 2010)
my best was in 5th grade, just the warm loving feelling of family. Seeing all my brothers and sisters enjoy the presents and each other.
(Joe Bianchi 9:22pm November 28, 2010)
One of my favorite Christmas memories is after I no longer believed in Santa my Mom would take me Christmas shopping with her and I got to help choose presents for my two sisters and three brothers.
(Teresa Ward 11:01pm November 28, 2010)
One of my best holiday memories is the gathering of 4 generations at my house to bake Christmas cookies. We had our family and neighbors children. Some had never baked a cookie before. Every child got to take home a plate of every kind of cookies and present it to family as a Christmas gift, saying "and I made this kind and that one. The joy on their faces as they learned and achieved as we all sang Christmas songs and nibbled cookies made the following mess left well worth a repeat every Christmas since.
(Sharon Mitchell 11:30pm November 28, 2010)
One of my best memories of the holidays was getting our parakeets as kids for
Christmas. My brother was throwing a tantrum because he thought we hadn't
gotten them, and then lo and behold, there they were.
(Beth Warren 11:41pm November 28, 2010)
One of my favorite memories was the year my youngest asked for a loaf of bread (she was 3) she woke up and headed straight for the bread and wouldn't open presents until she had eaten several slices of bread.
(Sue Goodin 11:59pm November 28, 2010)
My favorite memory was of when I was 9 years old and received a Barbie Town House. I had been extra good that year and so that present seemed so magical to me. The next year our home burned down and the Barbie Town House went with it so I still think of that toy in a wistful way.
(Cherie Japp 1:18am November 29, 2010)
Some of my favorite memories are of Christmas at my grandparents...when they both were alive & living on their farm. The entire family would be there for Christmas..including aunts, uncles, cousins, etc. It was a very large group of people but so much fun. I like to reminisce on those days.
(Leanna Morris 10:25am November 29, 2010)
I remember coming home from the relatives homes at night after a long day of food, gifts, and fun. I loved to look out the windows of the car and see all the holiday lights on the houses and farms along the way.
(Debra Simning-Chapman 12:38pm November 29, 2010)
Hmmm When I was younger I always tried to get a dneak peek at my presents but my mom would not only double wrap them but she used a glue stick to seal the edges! LOL She didn't want me peeking I guess. I was an only child so most of it was for me. Since I couldn't peek I'd shake to my heats content. I am a huge tigger fan and one time she got me a tigger that talks and he was talking inside the box! :) It was hillarious. I love your idea of making memories! That sounds awesome.
(Kelly Thrash 3:26pm November 29, 2010)
One year ended up being a green Christmas, so we used the sleds for playing marbles and hoping that snow would be around before going back to school.
(Alyson Widen 3:37pm November 29, 2010)
my father had gas. (we had mexican food christmas eve)
and me and my sisters, has always laughed since then about, farty santa. and my littlest sister missed out on that i regret. that is my fondest mememory of growing up of santa
(Tasha Tipton 5:34pm November 29, 2010)
One Christmas we were all loaded in the car (5 of us) when my husband took our Westies out one last time before we left to go to the family Christmas. Well our male, Max ended up chasing a rabbit and we all ended up chasing Max. Needless to say we were a bit late that year and quite a bit winded also.
(Barbara Butch 9:33pm November 29, 2010)
Getting my Barbie Dream House and The Mickey Mouse Club album. That was the best Christmas ever! Except when I got my Mongoose bike...lol. Both of these are decades old but the best ones I remember!
(Michele Powell 10:10pm November 29, 2010)
I still have pics of the Christmas we spent with my mom's best fried & her family (before my mom remarried). Us kids are on his lap with the one toy opened on Christmas Eve, while he reads The Night Before Christmas. It was a oversized, full-colored picture book that has since past down to my sister's kids and is still read every year. As simple as that year was, for some reason it stayed with us. A very calm & simple year, but happy none the less.
(Victoria Colyer-Kerr 9:08am November 30, 2010)
i think my best is going to be this year. i know its now but i have a good reason too. the reason i pick this year is b.c my huband is here for the first time since we been together. he been over seas every year in afgan. the passed 3 years he missed so much of everything and his son fist stage and his first christmas and thanksgiving and all the holiday that he wasnt here for me and his first kid. but they year he is home to see his son enjoy opening his present and i get to have a nice family pics of all three of us. that is the best memory that im going to remember. i know that dosnt sound like a old memary but its mine and i just cant wait to have a nice christmas w. my hubby being home safe w. us. im proud of what my husband does in the army and i just hate when he miss so much of his son life and see his son grow up so fast and he is missing everything.but this year its going ot be different o yea.
(Catherine Curtis 11:05pm November 30, 2010)
Registered users may leave comments.
Log in or register now!