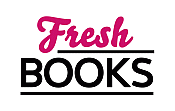 Fall into September books you'll love
Charlaine Harris
Charlaine Harris was born in the Mississippi Delta. Her father was a farmer and then a school principal, and her mother was a librarian. Charlaine was educated at public schools and attended Rhodes College in Memphis, TN.
Two thousand twenty-one will mark Charlaine's fortieth year as a published writer. She has written two stand-alones, and her series include the Aurora Teagarden mysteries, the Lily Bard mysteries, the Sookie Stackhouse urban fantasies, the Harper Connelly urban fantasies, the Midnight, Texas novels, the Cemetery Girl graphic novels (with Christopher Golden), and the Gunnie Rose books, set in an alternate history America. Charlaine has also written many short stories, and together with Toni L.P. Kelner she edited seven themed anthologies (and had great fun).
The television series "True Blood" was based on Charlaine's Sookie Stackhouse novels. Hallmark Movies and Mysteries is still showing a series of movies created about the Aurora Teagarden character, and for two seasons "Midnight, Texas" was on the air. Two of her other series are in production.
Charlaine belongs to several professional organizations and is an avid reader. She and her husband live on a cliff overlooking the Brazos River with their rescue dogs. Charlaine has the joy of being a grandmother, and she attends the Episcopalian church.
Log In to see more information about Charlaine Harris
Log in or register now!
Series
Southern Vampires | Harper Connelly | Midnight Texas | Aurora Teagarden | Lily Bard | Gunnie Rose
Books:
All the Dead Shall Weep, September 2023
Gunnie Rose #5
Hardcover / e-Book / audiobook
The Serpent in Heaven, June 2023
Trade Paperback / e-Book (reprint)
The Serpent in Heaven, September 2022
Gunnie Rose #4
Hardcover / e-Book
Heroic Hearts, May 2022
Trade Size / e-Book / audiobook
The Russian Cage, October 2021
Gunnie Rose #3
Trade Size / e-Book / audiobook (reprint)
The Russian Cage, March 2021
Gunnie Rose #3
Hardcover / e-Book
An Easy Death, May 2020
Gunnie Rose #1
Trade Size / e-Book (reprint)
A Longer Fall, January 2020
Gunnie Rose #2
Hardcover / e-Book
An Easy Death, October 2018
Gunnie Rose #1
Hardcover / e-Book
Shakespeare's Christmas, October 2018
Lily Bard
Trade Size / e-Book (reprint)
Sleep Like a Baby, September 2018
Aurora Teagarden #10
Mass Market Paperback / e-Book (reprint)
Shakespeare's Champion, August 2018
Trade Size / e-Book (reprint)
Charlaine Harris Cemetery Girl Book Three: Haunted, August 2018
Hardcover / e-Book
The Complete Sookie Stackhouse Stories, December 2017
Hardcover / e-Book
Sleep Like a Baby, October 2017
Aurora Teagarden #10
Hardcover / e-Book
All the Little Liars, September 2017
Mass Market Paperback
Indigo, June 2017
Hardcover / e-Book
Night Shift, February 2017
Midnight, Texas #3
Mass Market Paperback / e-Book (reprint)
All the Little Liars, October 2016
Aurora Teagarden Mystery
Hardcover / e-Book
Urban Allies, August 2016
Paperback / e-Book
Night Shift, May 2016
Midnight Texas #3
Hardcover / e-Book
Day Shift, April 2016
Midnight Texas #2
Paperback / e-Book (reprint)
Seize The Night, October 2015
Paperback / e-Book
Day Shift, May 2015
Midnight Texas #2
Hardcover / e-Book
Blood Sisters, May 2015
Paperback / e-Book
Midnight Crossroad, April 2015
Past Midnight #2
Paperback / e-Book (reprint)
Dead But Not Forgotten, December 2014
Hardcover / e-Book
Midnight Crossroad, May 2014
Midnight Texas #1
Hardcover / e-Book
Dead But Not Forgotten, May 2014
Audio / e-Book
Dead Ever After, April 2014
Sookie Stackhouse #13
Paperback / e-Book
Games Creatures Play, April 2014
Hardcover / e-Book
After Dead, November 2013
Sookie Sackhouse Coda
Hardcover / e-Book
Dead of Night, October 2013
Paperback / e-Book (reprint)
Dead Ever After, May 2013
Sookie Stackhouse, #13
Hardcover / e-Book
An Apple For The Creature, September 2012
Hardcover / e-Book
Deadlocked, May 2012
Sookie Stackhouse #12
Hardcover / e-Book
Grave Sight, January 2012
Harper Connelly #1
Hardcover
The Julius House, October 2011
Hardcover (reprint)
Down These Strange Streets, October 2011
Hardcover
The Sookie Stackhouse Companion, October 2011
Sookie Stackhouse Novella
Hardcover / e-Book
Home Improvement, August 2011
Hardcover
Grave Sight, June 2011
Paperback
Dead Reckoning, May 2011
Sookie Stackhouse #11
Hardcover / e-Book
Dead In The Family, April 2011
Sookie Stackhouse #10
Paperback / e-Book (reprint)
Dead and Gone, April 2011
Sookie Stackhouse #9
Trade Size / e-Book
Crimes by Moonlight, April 2011
Mystery Writers of America presents...
Trade Size / e-Book (reprint)
A Bone to Pick, March 2011
Aurora Teagarden Mysteries #2
Hardcover / e-Book
Unusual Suspects, December 2010
Mass Market Paperback
Damn Near Dead 2, November 2010
Paperback
Death's Excellent Vacation, August 2010
Sookie Stackhouse novella
Hardcover / e-Book
Club Dead, June 2010
Sookie Stackhouse #3
Paperback (reprint)
Delta Blues, May 2010
Paperback
Dead in the Family, May 2010
Sookie Stackhouse #10/True Blood
Hardcover
Crimes By Moonlight, April 2010
Hardcover
Dead And Gone, April 2010
Sookie Stackhouse/True Blood, #8
Paperback
Grave Secret, November 2009
Harper Connelly #4
Hardcover
A Touch of Dead, October 2009
Sookie Stackhouse: The Complete Stories
Hardcover
Must Love Hellhounds, September 2009
Trade Size
Night's Edge, August 2009
Mass Market Paperback
Poppy Done To Death, July 2009
Aurora Teagarden Mysteries, #8
Mass Market Paperback / e-Book (reprint)
Strange Brew, July 2009
Trade Size
Dead And Gone, May 2009
Sookie Stackhouse, #9
Hardcover / e-Book
Last Scene Alive, May 2009
Aurora Teagarden Mysteries # 7
Paperback / e-Book
Many Bloody Returns, February 2009
Trade Size (reprint)
A Fool And His Honey, February 2009
Aurora Teagarden Mysteries # 6
Mass Market Paperback / e-Book (reprint)
Unusual Suspects, December 2008
Trade Size
Blood Lite, November 2008
Paperback
Wolfsbane and Mistletoe, October 2008
Hardcover
An Ice Cold Grave, October 2008
Harper Connelly # 3
Paperback
Dead Until Dark, September 2008
Southern Vampire #1
Paperback / e-Book (reprint)
Dead Over Heels, August 2008
Aurora Teagarden #5
Mass Market Paperback / e-Book (reprint)
The Julius House, June 2008
Aurora Teagarden #4
Paperback / e-Book (reprint)
From Dead To Worse, May 2008
Southern Vampire #8
Hardcover
Three Bedrooms, One Corpse, March 2008
Aurora Teagarden Mysteries #3
Paperback
A Bone to Pick, February 2008
Aurora Teagarden #2
Mass Market Paperback / e-Book
Real Murders, December 2007
Aurora Teagarden #1
Paperback
An Ice Cold Grave, November 2007
Harper Connelly #3
Hardcover / e-Book
Many Bloody Returns, September 2007
Hardcover
Secret Rage, August 2007
Paperback (reprint)
All Together Dead, May 2007
A Southern Vampire #7
Hardcover
Definitely Dead, April 2007
A Southern Vampire #6
Paperback (reprint)
Sweet and Deadly, March 2007
Paperback
Last Scene Alive, December 2006
Aurora Teagarden #7
Paperback (reprint)
Shakespeare's Champion, December 2006
Lily Bard #2
Paperback (reprint)
My Big Fat Supernatural Wedding, November 2006
Trade Size
Grave Sight, October 2006
Harper Connelly #1
Paperback (reprint)
Grave Surprise, October 2006
Harper Connelly #2
Hardcover
Dead as a Doornail, May 2006
A Southern Vampire #5
Paperback (reprint)
Definitely Dead, May 2006
A Southern Vampire #6
Hardcover
Shakespeare's Landlord, November 2005
Lily Bard #1
Mass Market Paperback / e-Book (reprint)
Grave Sight, October 2005
Harper Connelly #1
Hardcover / e-Book
Dead to the World, May 2005
A Southern Vampire #4
Mass Market Paperback (reprint)
Shakespeare's Christmas, March 2005
Lily Bard #3
Mass Market Paperback (reprint)
Shakespeare's Counselor, February 2005
Lily Bard #5
Mass Market Paperback / e-Book (reprint)
Bite, December 2004
Paperback
Powers of Detection, October 2004

Trade Size
Night's Edge, October 2004
Paperback
Poppy Done To Death, September 2004
Aurora Teagarden #8
Mass Market Paperback / e-Book (reprint)
Dead to the World, May 2004
A Southern Vampire #4
Hardcover
Shakespeare's Trollop, May 2004
Lily Bard #4
Paperback (reprint)
Club Dead, May 2003
A Southern Vampire #3
Paperback
Living Dead in Dallas, April 2002
A Southern Vampire #2
Paperback
Dead Until Dark, May 2001
A Southern Vampire #1
Paperback / e-Book
A Fool And His Honey, May 2001
Aurora Teagarden #6
Paperback (reprint)
Dead Over Heels, December 1997
Aurora Teagarden #5
Paperback (reprint)
The Julius House, September 1996
Aurora Teagarden #4
Paperback / e-Book (reprint)
Three Bedrooms, One Corpse, August 1995
Aurora Teagarden #3
Paperback / e-Book (reprint)
A Bone To Pick, December 1993
Aurora Teagarden #2
Paperback / e-Book (reprint)
Real Murders, August 1992
Aurora Teagarden #1
Mass Market Paperback / e-Book (reprint)
A Secret Rage, January 1984
Trade Size