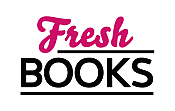 Finish off the year with great December reads
Reviews
1 - 20 of 138 ( prev | next )
Stand Down
by J.A. Jance
"Great Novella to whet your appetite for future stories."
Posted July 13, 2015

Detective J. P. Beaumont and his wife Detective Mel Soams were hand-picked several years ago by Ross Connors, Washington State Attorney, to be part of a special homicide investigation team (jokingly referred to as the s.h.i.t. group). This team produced awesome results in closing criminal cases Read more...



The Scoundrel And The Debutante
by Julia London
". . . a wonderful journey filled with laughter and heartache."
Posted May 2, 2015

Prudence Cabot is twenty-two and considered unsuitable for a good marriage due to the scandals caused by two elder sisters, Honor and Grace, both of whom are now married. A friend of Pru's, Cassandra Bulworth, has just had her first child and invites Pru to come for a Read more...



Twice A Texas Bride
by Linda Broday
". . A feel good yarn with all the requisite ingredients."
Posted April 29, 2015

Rand Sinclair sold his bar, Lily of the West, in Battle Creek, Texas and invested his money in the Last Hope Ranch, which needs a lot of time, energy and money poured into it. Rand has two foster brothers, Cooper and Brett, who are much closer than blood brothers, and Read more...



Compulsion
by Allison Brennan
"A compulsive, riveting work of crime fiction at its very best"
Posted April 10, 2015

Author, investigative reporter, and television hostess Maxine Revere has been trying to discover what happened to Jim and Sandy Palazzolo, a couple who visited New York City to celebrate their second honeymoon. They checked into a New York hotel one year ago, and they checked out a few days later Read more...



Every Fifteen Minutes
by Lisa Scottoline
"A riveting page-turner penned by a master storyteller."
Posted March 29, 2015

It's very difficult to spot a sociopath because they are heavy duty game players. You could be their best friend, but honestly, they don't really like you. You have no reason to be wary of them as not all of them are killers. However, you might get more Read more...



Cold Betrayal
by J.A. Jance
"Spellbinding from beginning to end."
Posted March 13, 2015

Betsy Peterson may be eighty years-old, but she is sharp as a tack and certainly is nobody's fool. Betsy's son and daughter-in-law are trying to persuade Betsy to move into an assisted living facility. Someone is "gas lighting" Betsy trying to prove she is getting Read more...



An Affair Downstairs
by Sherri Browning
"Written with a gentle, loving, touch."
Posted February 7, 2015

Lady Alice Emerson does not want her sister Sophia, or anyone else, picking out prospective grooms for her. This independent Edwardian miss doesn't plan on getting married ever. Alice will receive a healthy inheritance in three years when she turns twenty-five and plans to use this to travel Read more...



Bite the Biscuit
by Linda O. Johnston
"BITE THE BISCUIT is a tasty page-turner"
Posted January 31, 2015

Carrie Kennersly is basking in the success of the grand opening of her two new businesses: Icing on the Cake, a bakery Carrie purchased from her friend Brenda Anesco; and the new business in the same building, but separated, Barkery and Biscuits, which sells goodies for four legged customers. Carrie Read more...



Twice Tempted
by Eileen Dreyer
"Spies, Lies, Love, and Danger"
Posted November 13, 2014

Lady Fiona Maeve Ferguson Hawes and her twin sister, Lady Mairead, have been living with their grandfather, the marquessate of Leyburn, for the last four years, ever since Ian's best friend, Alex Knight, Lord Whitmore, had found them and brought them to Hawesworth Castle in Yorkshire. Alex Knight has Read more...



Willie's Redneck Time Machine
by John Luke Robertson
""Juveniles, young adults and the young at heart will thoroughly enjoy going back in time!""
Posted September 27, 2014

Willie Robertson is the president of Duck Commander and Buck Commander, both part of the Duck Dynasty. His family has an extremely successful enterprise making "must haves" for good hunters, especially duck calls and decoys. Willie's wife's name is Korie and they have five children: John Luke, Sadie Read more...



A Robertson Family Christmas
by Travis Thrasher, Kay Robertson
"I'm entering next year's contest!"
Posted September 24, 2014

Korie Robertson is holding a contest to spend Christmas with the Robertson family. To enter, a contestant needs to tell her why one would want to come to Louisiana on this blessed holiday and spend time with a bunch of crazy Redneck Christians. Single mom Stacy Clark has been divorced Read more...



Catnapped!
by Elaine Viets
""Cozy Mystery tales just can't get any better than CATNAPPED!.""
Posted July 13, 2014

Attorney Nancie Hays calls her private investigators, Helen Hawthorne and her husband, Phil Sagemont, at five a.m. on a Monday morning and requests their immediate presence at her office. Nancie has an important client that needs help on a custody case, and the woman is practically in hysterics. When Read more...



Grace Against The Clock
by Julie Hyzy
"Julie Hyzy Is My Go-to Author for Quick and Delightful Mysteries!"
Posted July 11, 2014

Bennett Marshfield, owner of Marshfield Manor, and Grace Wheaton, the manager and curator, are working with emissaries from the Emberstowne Chamber of Commerce in the planning of a fund-raiser to repair the huge town clock. The clock has sentimental value to the residents and is known as the Promise Read more...



Delicious
by Adrianne Lee
"A Very Tasty Read"
Posted June 4, 2014

Jane Wilson is the chief pie maker for Big Sky Pie and café in Kalispell, Montana, until the owner, Molly McCoy, can return from her heart surgery. The grand opening of the shop was postponed for three months after Molly's surgery. Jane's mother, Rebel Scott, is having a Read more...



The Gunslinger
by Lorraine Heath
""An emotional story of...and the glory of...love.""
Posted May 24, 2014

Back in 1884 whenever hired-gun Chance Wilder showed up in town, someone was going to be shot, and probably killed. Chance killed his first man when he was only fourteen, and it started the cowboy down a "long stretch of lonesome". Chance is in Lonesome, Texas sitting with his Read more...



Delectable
by Adrianne Lee
"Love, Laughter, and Pure Entertainment! What More Could a Reader Want?"
Posted May 8, 2014

Quint McCoy, successful realtor in Kalispell, Montana, walked away from his business and his wife following the death of his father and ended up in Alaska fishing for four weeks. Needless to say, when he did return, a lot of things have changed, and Quint feels like he is living Read more...



Home Of The Braised
by Julie Hyzy
". . moves from one crisis to another, and it seems that Ollie is involved in all of them."
Posted April 1, 2014

White House executive chef Olivia "Ollie" Paras definitely has a full plate. Ollie and her fiancée Special Agent in Charge Leonard "Gav" Gavin have applied for a marriage license, which will be ready in three days. However, it will be a minimum of eight weeks before they will be Read more...



Fixing To Die
by Elaine Viets
"Newlyweds, Old Houses, Show Caliber Animals, Bullying and Murder -- Oh My!"
Posted March 22, 2014

Josie Marcus is now Mrs. Ted Scottsmeyer, and the newlyweds are house hunting. Ted's partner, Christine, has an older house that needs a lot of work that she will sell them for a very good price; both Josie and Ted agree it's a good investment and they are Read more...



Paws For Murder
by Annie Knox
"Annie Knox's Debut Is Clever, Mature, and a Real Page Turner."
Posted March 21, 2014

When she was in high school, Izzy McHale had her life planned. She and her true love, Casey Alter, would attend college together in Madison, and then medical school for Casey; internship and residency in their hometown of Merryville, Minnesota; then off to the Big Apple for fame, fortune, and Read more...



Teacup Turbulence
by Linda O. Johnston
"This puppy "tail" wins a blue ribbon and the enviable best of genre honor."
Posted February 7, 2014

Lauren Vancouver is the head honcho of HotRescues, a practically perfect no-kill animal shelter in the San Fernando Valley. The benefactor for the shelter is Dante DeFrancisco who runs a multimillion dollar empire catering to animals. Dante's latest product for HotPets is a line of faux jeweled dog Read more...



Betty Cox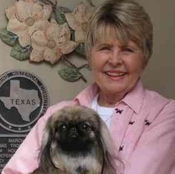 I've always been a reader, but the first half of my life was spent reading all the best selling mainstream books, and never, ever a "trashy romance." So, I'd like to unequivocally say that I wasted a lot of good years by being a literary snob! However, I've more than made up for this error in judgment and feel like I've acquitted myself.

I'm a native west Texan, but transferred around the South for several years following my husband's job. Never made it past the Mason- Dixon line, and the coldest place I've ever lived was Atlanta, and the hottest, most humid place I've ever lived was Atlanta, and since we also lived in Houston and New Orleans that threw me for a loop. Now that we've "retired" we're back in the Lone Star State near San Antonio, and happy as we can be to be back home.

I've been reviewing for about 10 years, starting with the AOL Romance boards. I thought I'd died and gone to heaven when I started getting "free" books and an outlet for my opinion. I've never wanted to write a book, and I have tremendous respect for the time, talent, and perseverance of authors. I was "fired" from a review site several years ago because I wouldn't be more critical in my reviews, but I am not a critic, I'm a dedicated reader. I spent many years in the work force, but guess my favorite job was making minimum wage at a bookstore, but getting a nice discount. Don't think I ever broke even on that job, but I got to talk up romance authors to a disbelieving group of people who always came back and wanted me to recommend another book for them.

When I'm not reading, I enjoy golf, duplicate bridge, entertaining, my family, and the beauty of my surroundings.
Features & Posts
No posts found.