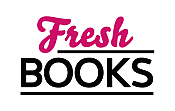 Sweet Romance + Thrilling Intrigue = February Best Reads
Reviews
1 - 20 of 138 ( prev | next )
Stand Down
by J.A. Jance
"Great Novella to whet your appetite for future stories."
Posted July 13, 2015

Detective J. P. Beaumont and his wife Detective Mel Soams were hand-picked several years ago by Ross Connors, Washington State Attorney, to be part of a special homicide investigation team (jokingly referred to as the s.h.i.t. group). This team produced awesome results in closing criminal cases Read more...



The Scoundrel And The Debutante
by Julia London
". . . a wonderful journey filled with laughter and heartache."
Posted May 2, 2015

Prudence Cabot is twenty-two and considered unsuitable for a good marriage due to the scandals caused by two elder sisters, Honor and Grace, both of whom are now married. A friend of Pru's, Cassandra Bulworth, has just had her first child and invites Pru to come for a Read more...



Twice A Texas Bride
by Linda Broday
". . A feel good yarn with all the requisite ingredients."
Posted April 29, 2015

Rand Sinclair sold his bar, Lily of the West, in Battle Creek, Texas and invested his money in the Last Hope Ranch, which needs a lot of time, energy and money poured into it. Rand has two foster brothers, Cooper and Brett, who are much closer than blood brothers, and Read more...



Compulsion
by Allison Brennan
"A compulsive, riveting work of crime fiction at its very best"
Posted April 10, 2015

Author, investigative reporter, and television hostess Maxine Revere has been trying to discover what happened to Jim and Sandy Palazzolo, a couple who visited New York City to celebrate their second honeymoon. They checked into a New York hotel one year ago, and they checked out a few days later Read more...



Every Fifteen Minutes
by Lisa Scottoline
"A riveting page-turner penned by a master storyteller."
Posted March 29, 2015

It's very difficult to spot a sociopath because they are heavy duty game players. You could be their best friend, but honestly, they don't really like you. You have no reason to be wary of them as not all of them are killers. However, you might get more Read more...



Cold Betrayal
by J.A. Jance
"Spellbinding from beginning to end."
Posted March 13, 2015

Betsy Peterson may be eighty years-old, but she is sharp as a tack and certainly is nobody's fool. Betsy's son and daughter-in-law are trying to persuade Betsy to move into an assisted living facility. Someone is "gas lighting" Betsy trying to prove she is getting Read more...



An Affair Downstairs
by Sherri Browning
"Written with a gentle, loving, touch."
Posted February 7, 2015

Lady Alice Emerson does not want her sister Sophia, or anyone else, picking out prospective grooms for her. This independent Edwardian miss doesn't plan on getting married ever. Alice will receive a healthy inheritance in three years when she turns twenty-five and plans to use this to travel Read more...



Bite the Biscuit
by Linda O. Johnston
"BITE THE BISCUIT is a tasty page-turner"
Posted January 31, 2015

Carrie Kennersly is basking in the success of the grand opening of her two new businesses: Icing on the Cake, a bakery Carrie purchased from her friend Brenda Anesco; and the new business in the same building, but separated, Barkery and Biscuits, which sells goodies for four legged customers. Carrie Read more...



Twice Tempted
by Eileen Dreyer
"Spies, Lies, Love, and Danger"
Posted November 13, 2014

Lady Fiona Maeve Ferguson Hawes and her twin sister, Lady Mairead, have been living with their grandfather, the marquessate of Leyburn, for the last four years, ever since Ian's best friend, Alex Knight, Lord Whitmore, had found them and brought them to Hawesworth Castle in Yorkshire. Alex Knight has Read more...



Willie's Redneck Time Machine
by John Luke Robertson
""Juveniles, young adults and the young at heart will thoroughly enjoy going back in time!""
Posted September 27, 2014

Willie Robertson is the president of Duck Commander and Buck Commander, both part of the Duck Dynasty. His family has an extremely successful enterprise making "must haves" for good hunters, especially duck calls and decoys. Willie's wife's name is Korie and they have five children: John Luke, Sadie Read more...



A Robertson Family Christmas
by Kay Robertson, Travis Thrasher
"I'm entering next year's contest!"
Posted September 24, 2014

Korie Robertson is holding a contest to spend Christmas with the Robertson family. To enter, a contestant needs to tell her why one would want to come to Louisiana on this blessed holiday and spend time with a bunch of crazy Redneck Christians. Single mom Stacy Clark has been divorced Read more...



Catnapped!
by Elaine Viets
""Cozy Mystery tales just can't get any better than CATNAPPED!.""
Posted July 13, 2014

Attorney Nancie Hays calls her private investigators, Helen Hawthorne and her husband, Phil Sagemont, at five a.m. on a Monday morning and requests their immediate presence at her office. Nancie has an important client that needs help on a custody case, and the woman is practically in hysterics. When Read more...



Grace Against The Clock
by Julie Hyzy
"Julie Hyzy Is My Go-to Author for Quick and Delightful Mysteries!"
Posted July 11, 2014

Bennett Marshfield, owner of Marshfield Manor, and Grace Wheaton, the manager and curator, are working with emissaries from the Emberstowne Chamber of Commerce in the planning of a fund-raiser to repair the huge town clock. The clock has sentimental value to the residents and is known as the Promise Read more...



Delicious
by Adrianne Lee
"A Very Tasty Read"
Posted June 4, 2014

Jane Wilson is the chief pie maker for Big Sky Pie and café in Kalispell, Montana, until the owner, Molly McCoy, can return from her heart surgery. The grand opening of the shop was postponed for three months after Molly's surgery. Jane's mother, Rebel Scott, is having a Read more...



The Gunslinger
by Lorraine Heath
""An emotional story of...and the glory of...love.""
Posted May 24, 2014

Back in 1884 whenever hired-gun Chance Wilder showed up in town, someone was going to be shot, and probably killed. Chance killed his first man when he was only fourteen, and it started the cowboy down a "long stretch of lonesome". Chance is in Lonesome, Texas sitting with his Read more...



Delectable
by Adrianne Lee
"Love, Laughter, and Pure Entertainment! What More Could a Reader Want?"
Posted May 8, 2014

Quint McCoy, successful realtor in Kalispell, Montana, walked away from his business and his wife following the death of his father and ended up in Alaska fishing for four weeks. Needless to say, when he did return, a lot of things have changed, and Quint feels like he is living Read more...



Home Of The Braised
by Julie Hyzy
". . moves from one crisis to another, and it seems that Ollie is involved in all of them."
Posted April 1, 2014

White House executive chef Olivia "Ollie" Paras definitely has a full plate. Ollie and her fiancée Special Agent in Charge Leonard "Gav" Gavin have applied for a marriage license, which will be ready in three days. However, it will be a minimum of eight weeks before they will be Read more...



Fixing To Die
by Elaine Viets
"Newlyweds, Old Houses, Show Caliber Animals, Bullying and Murder -- Oh My!"
Posted March 22, 2014

Josie Marcus is now Mrs. Ted Scottsmeyer, and the newlyweds are house hunting. Ted's partner, Christine, has an older house that needs a lot of work that she will sell them for a very good price; both Josie and Ted agree it's a good investment and they are Read more...



Paws For Murder
by Annie Knox
"Annie Knox's Debut Is Clever, Mature, and a Real Page Turner."
Posted March 21, 2014

When she was in high school, Izzy McHale had her life planned. She and her true love, Casey Alter, would attend college together in Madison, and then medical school for Casey; internship and residency in their hometown of Merryville, Minnesota; then off to the Big Apple for fame, fortune, and Read more...



Teacup Turbulence
by Linda O. Johnston
"This puppy "tail" wins a blue ribbon and the enviable best of genre honor."
Posted February 7, 2014

Lauren Vancouver is the head honcho of HotRescues, a practically perfect no-kill animal shelter in the San Fernando Valley. The benefactor for the shelter is Dante DeFrancisco who runs a multimillion dollar empire catering to animals. Dante's latest product for HotPets is a line of faux jeweled dog Read more...



Betty Cox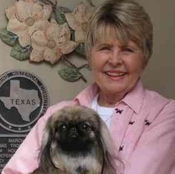 I've always been a reader, but the first half of my life was spent reading all the best selling mainstream books, and never, ever a "trashy romance." So, I'd like to unequivocally say that I wasted a lot of good years by being a literary snob! However, I've more than made up for this error in judgment and feel like I've acquitted myself.

I'm a native west Texan, but transferred around the South for several years following my husband's job. Never made it past the Mason- Dixon line, and the coldest place I've ever lived was Atlanta, and the hottest, most humid place I've ever lived was Atlanta, and since we also lived in Houston and New Orleans that threw me for a loop. Now that we've "retired" we're back in the Lone Star State near San Antonio, and happy as we can be to be back home.

I've been reviewing for about 10 years, starting with the AOL Romance boards. I thought I'd died and gone to heaven when I started getting "free" books and an outlet for my opinion. I've never wanted to write a book, and I have tremendous respect for the time, talent, and perseverance of authors. I was "fired" from a review site several years ago because I wouldn't be more critical in my reviews, but I am not a critic, I'm a dedicated reader. I spent many years in the work force, but guess my favorite job was making minimum wage at a bookstore, but getting a nice discount. Don't think I ever broke even on that job, but I got to talk up romance authors to a disbelieving group of people who always came back and wanted me to recommend another book for them.

When I'm not reading, I enjoy golf, duplicate bridge, entertaining, my family, and the beauty of my surroundings.
Features & Posts
No posts found.
52 comments posted.

Re: One Touch of Scandal (7:50am September 26, 2010):

This is a really great thing that Avon is doing for cats. Wouldn't this be a lovely world if all the feral animals were neutered, and they all found good, loving homes? Thank you Liz Carlyle, and many thanks to Avon.

Re: Fortunate Harbor (12:01pm July 15, 2010):

Ms. Emilie -- I have read all of your books, and especially loved the last two. Your characters, especially Wanda, were so vivid I feel like I should send them Christmas cards. You are so very gifted and have given me hours of pleasure. Loved Tracy's slide from the "penthouse to the outhouse" -- laughed so much, but then there were some "tissue moments" also.

Just keep up the good work and please let us know who is going to move into that vacant apartment!

Re: Home is Where the Bark is (4:31pm July 4, 2010):

oopx = I said "Four Letter Word" instead of "Four Legged Word" -- my bad! Knew better, honestly.

Re: Home is Where the Bark is (1:44pm July 4, 2010):

I have two dogs -- "Girl Friend" "rescued me." For nearly 4 years I've been going thru a traumatic time in my life. One day just out of the clear blue I visited the animal shelter and there was this pathetic looking golden lab -- she is about 3-4 years old and weighed 58 pouds (about 20 below what she should be). Her beautiful brown eyes were both infected but they said to my heart "I've been waiting for you, what took you so long?" That was 2 years ago and she is truly my "Girl Friend". Everyone thinks that is a strange name, but not me! Stella is my other love -- she is part husky and German shepherd. She also likes to eat.
We just discovered she has a malignancy in her jawline, and it is killing us. Vet said at her age he wouldn't advise surgery and a splint to replace the jaw -- that she would let us know when she was ready to go.

Also have a 22 pound long haired solid black "alley" cat named Jess and a long haired solid grey one named Bo, who is 16.

I love all the series coming out about animal sitters. "Four Letter Word" was especially delightful. Will search out your new one.

Animals are such a part of my life and I don't know what I would do without them. Just wish they didn't shed so much!

Keep up the good work....

Re: Hidden Wives (9:21am June 26, 2010):

My "surprise" book was MAGNOLIA WEDNESDAYS by Wendy Wax. Funny, poignant, yada yada, and would love a sequel. Then I would put all of Jacqueline Winspear's Masie Dobbs' books on required reading for just about everyone -- I thought her new one, THE MAPPING OF LOVE AND DEATH, was especially good. Also if anyone hasn't tried a Dorthea Benton Frank book, they are keepers also.

So far the rest of my reading is the hot/sexy/been-there-done-that storyline. Just change names of the innocent and locales and that's about it.

Here's hoping something wonderful hops into my tbr&r pile quickly!

Re: Crush On You (1:28pm June 10, 2010):

Can't remember exactly what I was wearing, just that I had gotten a really bad sun-burn that day and lathered on Noxema or something. I only agreed to go on this blind date because my best friend got a call from the love of her life and invited us to go to a drive-inn (guess you know I'm no spring chicken by now...) Anyway, I remember we backed in instead of going thru the front, but let me tell you, that was a really fun time and my next date with Mr. Wonderful was just that -- wonderful. And, still is!

Re: The 1st Wife (10:04am June 9, 2010):

Whoops -- should have proofed my post. "a small thow??" how about small town traffic and neighbors keeping an eye out for anything out of the ordinary

Re: The 1st Wife (10:02am June 9, 2010):

After many years of corporate moves to large cities, the peace and quiet and slow pace of small towns is a joy. No neighbor's house within five-feet next door to you is the best perk. Facts of life are going to be with us -- drugs, petty crimes, etc., but there is just a safer feeling when you actually know your neighbors and they keep an out for anything that seems out of the ordinary.

However, being within 20 miles of med centers and malls is also nice, but man -- the traffic getting there vs. a rush hour of maybe 20 cars in small thow. That's the best-of-the best!

Re: Think Twice (3:28pm May 2, 2010):

Well, April flew by me in a drug induced blur. Remember doing my taxes, then got a big whiff of whatever triggers asthmatic bronchitis, and whew! Still having trouble breathing, but in between naps read some great books. Jean Brashear's GODDESS OF FRIED OKRA is wonderful. It's funny, poignant, just runs the emotional gamut up and down the scale while you're smiling. Great characters. SUMMER AT TIFFANY, a Memoir was great for the 60+ group who will remember the summer of 1945 VJ-Day as two young Iowa co-eds work in NYC and are the first females hired by Tiffany. Jennifer Ross THE ICING ON THE CUPCAKE -- tout sweet! Clever.

I love all of Laura Child's mysteries, especially her latest ones at the Crackleberry Club/Cafe. She's a super author. Have the latest Winspear and can't wait to get into it. Love the way that author writes.

Here's to everyone having a good week as this year barrels by at the speed of light!

Re: Silent Truth (3:34pm April 19, 2010):

Passions can change in the blink of an eye. I've got an "obsessive compulsive" personality and zero in on something very passionately like bridge, golf, reading. But 3 years ago my wonderful, active, and very healthy husband had a freak fall at home and in the blink of an eye he became a quadrapegic wtih a forgiving central cord syndrome. Now my passion is finding help to get this man back on his feet and to find out everything I can about stem cells, etc. So he went from playing golf 4-5 times a week, doing all the yard work, pool cleaning, etc. to someone that can watch tv and read on his Sony reader.

Please, everyone live each day to the fullest and appreciate all of God's goodness. I've met you Dianna at the first Fresh Fiction Readers 'n Ritas and am so impressed with you vitality, attitude, and thoughtfulness. May all you do be a big success!

Re: Building Iphone Apps With Html, CSS, And Javascript (5:46pm April 17, 2010):

I'm with Mary, but I relate to GS Moch, since I'm also a reviewer. Right now I have a review book that is so juvenile and dull that it is taking me forever to read, so I go on to better books in hopes I'll get so caught up I have no choice but to finish the problem child....

I love to read, and usually have several books going at once and never lose my train of thought when switching. There are just sooo many good ones coming out. I already have a couple that aren't out until July and August, but these are the ones I really want to do now! Temptation, get thee behind me.... On the few occasions it seems like work, I take a breather -- get out and go window shopping or something, but always ready to get back home and read some more.

Re: SEALed with a Ring (10:02am March 5, 2010):

Can't go wrong with a "seduction by rumba!"

Enjoyed your blog very much, and the book sounds great.

Yes, let's dance, and sing, and be joyful.

Re: Hot Stuff (12:41pm February 14, 2010):

Hey Mz Carly!

I, too, have a wonderful husband who shops on Christmas Eve, forgets Valentine's unless my girls remind him, and before he retired was always traveling on our anniversary! I usually bought myself a box of Godiva (to punish both of us, I think) or something else I wanted on other occasions.

After 50+ years he is still my hero, and each day I love him more. He had an accident 3-1/2 years ago, and is now a quadraplegic, so he has a good excuse for no gifts but he is better at remembering the dates!

Happy Hearts day to everyone!

Love your books so much, We do a lot of reading around here, so hope to catch up on the new Hot series!

Re: Viking in Love (4:30pm February 4, 2010):

Thanks to Fresh Fiction I discovered J. A. Jance, and rushed out to find her backlist. Told my daughters who say they never know what to give me for Christmas, Mother's Day, etc., to help me find books where I've found a new author!

LMBO when I read my first of your Viking series, and with each book the laughing got mor raucous. I truly appreciate any author that can draw me into their story and make me laugh or cry. You, sweet lady, can do both!

Re: Forbidden Falls (3:26pm January 17, 2010):

I am totally techno disabled. I can't even put my cell phone on speaker! Think I've mastered the computer, so that is the extent of my abilities. I was sent an eCard to review a book I really wanted, and couldn't download it on my computer. Guess I'll have to go out and buy it next month.

I truly admire geeks!

Re: Angel Lane (2:35pm October 2, 2009):

**she dropped it** (not dropped in....

Re: Angel Lane (2:34pm October 2, 2009):

Love your blog, and love your books (especially Love in Bloom).

When I was a newly wed umpteen years ago my best friend was a wonderful RN, but a scatterbrain everywhere else. She made an apple pie for our bridge group, dropped in when it came out of the oven, then got everything back into the pan and called it apple cobbler. Recycle is the word, right?

Re: Tie Me Down (1:02pm September 4, 2009):

When my husband was transferred from Houston to New Orleans I recalled the saying "A nice place to visit, but...", so I went there kicking and screaming. Three years later when we were transferred someplace else, I went there kicking and screaming because I fell in love with N'awlins. There is no place like it, it's weird and wonderful and even tho that's been many years ago I still tear up when I hear the song "do you know what it means to miss New Orleans..."

My favorite place to eat was Court of Two Sisters -- you could make it an all day deal!

Saturday's were for the Farmers Market and Cafe Dumond..then maybe a few songs at Pat O'Briens.

Italian food at Tony Angelos where the "waiters" wear suits that sometimes have a bulge under the arms...

I left a part of my soul in NO and a lot of my heart, but my memories are with me all times.

Thanks....

Re: Earth Guys Are Easy (4:42pm July 15, 2009):

I love anything by Burt Bacarach (spelling?, Simon and Garfunkle, Dusty Springfield,Elvis -- think I love everybody from that era. I have my XM radio on either 50's, 60's, 70's, Elvis Radio, or Sirusly Sinatra. Just call me a nostalgia person (who can't spell).

My favorite squash recipe is with tomatoes and onions steamed, then toss with olive oil and parmesan. Mmmm, good.

The weight loss is terrific! And, your books sounds fantastic!

Have a great summer.

Re: Loving a Lost Lord (6:52pm June 27, 2009):

Cheryl, I think I've heard the same thing about there being only 3 stories. A while back Mary Balogh and 3 other authors used the same plot -- it involved old lovers being reunited in inns. It wasn't the same inn, of course, but the same story told in different voices and honestly, if you didn't realize they were doing this, don't think you would have recognized the stories.

I thoroughly enjoyed Chase's new book -- thought it her best yet, but then I haven't read too many of hers lately.

Now, to settle down and spend the week-end on a good book or two. It's too hot to get out from under the a/c!

Re: Seducing an Angel (12:17pm June 23, 2009):

I have been a long-time fan of Mary Balogh and Mary Balogh's books. I am most anxious to get to Con's story as he is neither devil nor angel -- just a very interesting, enigmatic gentleman.

Thank you so much for all the many hours of pleasure you have give me with your wonderful stories...

Re: Dial Emmy For Murder (3:36pm June 20, 2009):

Your books are truly fantastically fun! Love your characters. I just don't know how you manage to do all that you do and do it all so well!!

Re: Last Resort: Marriage (11:39am June 17, 2009):

I believe that THE WOLF AND THE DOVE by Woodiwiss will always be special to me. It was the first book of that time period I had ever read, and also one of the first romances...Those characters -- wow! PARADISE by Judith McNaught another knock-out. I didn't want that book to end. I look for good characterization and clever, intelligent dialogue. I also want to feel good when I turn that last page...

Re: To Ruin The Duke (4:19pm June 9, 2009):

A keeper, to me, is a book that speaks to my heart be it a character, a place, or the storyline. And, it is one that I want to keep and share and read over and over again. Elizabeth Lowell's "The Keys to Daniel's House"; as above "Sarah's Child". Those early romances by these particular Silhouette authors were outstanding -- and mostly keepers!

Re: The Promise (12:25pm June 5, 2009):

Congratulations on your success! Your books sound fascinating.

Re: Beneath Bone Lake (12:26pm May 28, 2009):

Being a native west Texan, I'm not afraid of most insects, but I do have a healthy respect for them. Snakes are my nightmare. Just a few years ago during cold weather, I found a cotton mouth hibernating in my garage. I was total paralyzed, as he/she might be slow in cold weather, but they are still dangerous. I yelled for my husband, telling him there was a snake coiled in my garage, and he laughed -- until he came out. Thankfully, the incident ended with no casualties on either side, but I still have jitters when I go into the garage.

Love your books -- as you well know. Looking forward to reading the new ones.

Re: Dragons Prefer Blondes (4:15pm May 23, 2009):

that should be devour....

Re: Dragons Prefer Blondes (4:14pm May 23, 2009):

Like Judy, I'm a little of both. When one of my favorite authors comes across my desk, I devor it first even if the publishing date is down the line and I have books that are due (or past due) ahead of it. But, I don't make lists about reading. Everyday things, yes, like call exterminator, make deposit, yada yada. If I had Linda Howards new one I'd be in hog-heaven.

Re: The Accidental Lawman (11:39am May 22, 2009):

Wow! I've been a fan of yours your entire career. As you say, emotion has always played a big part, but humor has also. Looking forward to reading these new books.

Re: Moonburn (12:39pm May 19, 2009):

I'm not much of a PR or UF reader (other than Julie Kenner's soccer mom books). I just have a hard time thinking of have intimate relations with something from the canine species, or bats. Old dogs can't be taught new tricks or reading habits. So guess I can't answer the "question of the day"...

However, I do enjoy good writing no matter the genre, and if push came to shove, I would read PR's and UF's. Your comments on plots, etc. indicate you must be a very good storyteller.

Re: Taking Flight (2:08pm May 15, 2009):

I've quit defending my choice of the romance genre. In my mind, ALL genres have romance of some sort in them, (check the Bible...)and a majority of today's Harlequin authors will probably be A-List best sellers. Do the names Delinsky, Roberts, Howard, Evanovich, and on and on sound familiar? They all started with Harlequin/Silhouette/LoveSwept, etc. Fantastic talents one and all!

Re: With a Twist (12:57pm May 8, 2009):

I definitely know I will love your new book, as I have loved everything else you have written! Never have thought I'd be a hockey fan, but lady, you have convinced me that it is the best game in town.

Am so glad you and your muse have come to a meeting of the minds!

Re: While My Sister Sleeps (12:33pm April 17, 2009):

Wow - Barbara Delinsky! I have read every book you have ever written, beginning with the Candlelight Ectasy under Bonnie Drake, and the Silhouettes as Billie Douglass (weren't those great stories??). Your single title books have touched my life (SHADES OF GRACE) and my heart. It takes a powerful business woman to be a success in all you do -- keep up the good, no great work!

And, thank you for all the pleasure you have given me with your wonderful stories.

Re: The Heir's Scandalous Affair (12:28pm April 14, 2009):

It takes real talent to write a continuing series and have each book stand alone. Congratulations. I love to read about people I have already met, and how they are doing.

Keep up the fantastic job you are doing!

Re: Paradise Valley (4:35pm April 11, 2009):

Well, I'm with you about needing lighthearted entertainment. Charlotte Hughes has few peers when it comes to "light hearted" craziness (of course, she and Evanovich are good friends and they were both writing goofy Love Swepts at the same time)and I just re-read Hughes' "What Looks Like Crazy", and have the follow-up "Nutcase" to be read soon. These were to counterbalance "Malice" by Lisa Jackson.

Have to say right here, that the best entertainment I have had in years was the stage production of "Menopause, the Musical". I laughed until tears were rolling down my cheeks. If you haven't seen it, and get the chance, please do -- don't think age will matter here.

Hope everyone has a blessed Easter with friends and family.

Re: Unseen (1:42pm April 10, 2009):

I have been reading yours and Lisa's books since your first Silhouette. Loved you then, and love you now. There has definitely been a change in voices for both of you!

Your granddaughter is beautiful. You're lucky that you can be with her so much.

Re: Rewriting Monday (12:24pm April 7, 2009):

Let me tell you I definitely would take the world by its ears and live! When I had the energy to "run and play" I stayed inside and read good books. Now, I have neither the time nor energy to do much of anything but read, and it makes me kinda sad. But life is still good, and I'm waiting for it to get better!

Love your books -- your writing is terrific.

Re: Dragonbound (4:02pm April 6, 2009):

I'm soo glad you are going back to straight historical romance since I'm not a reader of p/n or fantasy. Can't wait to have you back!! Thank you, thank you, thank you...

Re: Temptation Ridge (8:49pm April 4, 2009):

Thank heaven Gwen is all right, or as all right as someone can be when they've collided with all you mentioned.

As you know, my life underwent a drastic change with my husband's "freak" home accident 2-1/2 years ago. I would be lost without my books. They've always been my friends, but the last 2 years they are my best friends and sometimes the only contact I have with "outsiders" for days on in.

Romance does it best for me, but then those serial killers keep me enthralled. Let's face it, I like everything but paranormals and sci-fi.

Give Gwen a big hug from all of us FF "peoples"....

Re: A World I Never Made (4:12pm April 2, 2009):

Sounds super. Like Sara, I thrive on the spense/thriller genre. Particularly enjoy Gayle Lynd's work. I'm looking forward to reading your debut novel...Lots and lots of luck!

Re: Pursuit (2:16pm March 24, 2009):

Wow! Karen Robards a virgin. Trying to fathom this. (Big Grin). When I think of Karen Robards, I think of one of the sexiest books I've ever read -- "Tiger's Eye" -- and get all weak kneed...(another grin). I'm a long-time fan and really love your new books. I laughed myself silly in "To Trust A Stranger"...

Thank you for all the pleasure you have given this reader!

Re: Evil In Carnations (2:18pm March 20, 2009):

Oh, Kate, what you have gone through. You are so lucky now to have your health back.

I have read (and reviewed) many of your wonderful books. I love that fiesty Abby, her ditzy mom, her support staff, and most of all that yummy Marco. You are so talented and such a gift to us cozy readers. May your health and your imagination continue to flourish!

Re: Sophie's Secret (4:25pm March 19, 2009):

Hooray for women like Sandra Ramos and super accolades for the authors who bring these wonderful women to our attention! Loved the previous More Than Words, and know I will love this one also. I am a long, long time fan of Heather and Candace, and a relatively new fan of yours (the last 5 years).

Looking forward to your 9th SV book also.

Re: Secret Fantasy (2:14pm February 14, 2009):

The longer you have a true love, the stronger it gets. I still remember the first rush of youthful passion, but it can't hold a candle to the powerful feelings that many years with the same hero brings to my heart. I guess I can't understand why so many couples today are reluctant to commit (legally) to a relationship. I truly love the fact that we "belong to each other"....

Love the family dynamics you write so well, and the HEAs.

Happy Valentine's to all.

Re: Vexing The Viscount (11:55am February 13, 2009):

Thoroughly enjoyed your blog today and your "Club" link is on my favorites list.

Can't wait to read Daisy's and Lucian'story. Sounds super.

Everyone have a good Friday 13th and a warm, wonderful 14th!

Re: Made To Be Broken (1:09pm February 7, 2009):

Wow Sara -- you've been busy. Take the book back to Cosco and ask for a replacement -- or a refund because the book is falling apart.

I've just finished Breakneck by Erica Spindler -- excellent as usual. Kill for Me by Karen Rose -- excellent and dark and scarey! Night of the Loving Dead by Casey Daniels is a new to me series and author -- witty paranormal.

The best book I've read in ages is an April Mira by Marcia Preston -- When the Wind Comes Sweeping. It literally took my breath away.

Finished off the week with the first two in the new Balogh series, and Debbie Macomber's May Blossom Street.

My house is a mess, my cupboard is bare, and I'm about cross-eyed -- but I'm a happy camper! Got lots more good stuff to read next week. And just maybe, I'll find the time to write up some reviews ---

Re: A Lie For A Lie (12:35pm February 6, 2009):

Hey - whether you're killing off (deserving) people, or mending family hurts, you are the best!!

Thanks for all the enjoyment you have given me thru the years.

Re: Evil Without A Face (2:48pm January 29, 2009):

The stories about online predators is timely, and I hope that some of it is reaching the teen audience. It is spooky-scary what is happening, and your book is really spooky-scary (hope I'm spelling that right...)

Re: Real Vampires Don't Diet (10:58am January 14, 2009):

Hey Gerry,

We're practically neighbors -- I live in the San Antonio area, and while Ike was dumping on you, he passed us by and we're in a critical drought condition -- 18 inches under annual rainfal for 2008.

I collect books also, and I think I would just crawl in bed with the cover over my head and never come out if something happened to "my best friends"...

LOve your new attitude and your books. Keep on truckin' gal.

Re: Smoke Screen (1:00pm January 11, 2009):

Looking for backlists on new-to-me authors is something I let my daughters do when they ask what I want for my..birthday...mother's day...etc. I discovered J. A. Jance when I was sent a book by her for review on Fresh Fiction. Man, I fell in love with the hero in the series and started on the back list. Think I have all of them now, courtesy of my girls, including her new series.

Yes, when I discover a new author, and I connect with her/him, I definitely want the back list. Now, if I could just find the time to read them!

Re: Wild & Hexy (6:44pm April 1, 2008):

Ooops, I meant more deserving lady (guess I was "Over-Hexed".

Re: Wild & Hexy (6:43pm April 1, 2008):

This couldn't happen to a nicer, deserving lady! Congratlations....