"BITE THE BISCUIT is a tasty page-turner"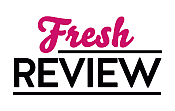 Reviewed by Betty Cox
Posted January 31, 2015

Mystery Cozy | Mystery Pet Lovers
Carrie Kennersly is basking in the success of the grand opening of her two new businesses: Icing on the Cake, a bakery Carrie purchased from her friend Brenda Anesco; and the new business in the same building, but separated, Barkery and Biscuits, which sells goodies for four legged customers. Carrie is also a part-time veterinary technician at the animal clinic owned by Dr. Arvis Kline. She and her brother Neal, and her rescued toy poodle- terrier mix, Biscuit, live in this quaint and friendly community of Knobcone Heights, California. Myra and Harris Ethman consider Carrie an outsider, and Myra must assume the Barkery will be stiff competition for their Knob Hill Pet Emporium. Myra is making loud and scathing remarks about the tackiness of the Barkery and the dubious ingredients Carrie probably uses in her homemade animal treats. Carrie does her best to get the Ethman's to leave, but they are sticking in like glue and keep casting scorn and ridicule on Carrie and her establishments.
Once the Ethmans depart, Carrie makes some nasty remarks about Myra and immediately regrets that she said anything; she apologizes to everyone that might have overheard her. Carrie's words come back to bite her in her derriere when Myra's body is found later that evening, and the police consider Carrie their number one suspect in Myra's murder.
Some people in the community, including two suitors, have begun treating Carrie with suspicion and even her best friends seem to wonder if she offed Myra the Bad Witch. Since the police are entirely focused on her as the killer, it looks like Carrie must hire an attorney and help exonerate herself!
Carrie is single, independent, and looking down the road for a special someone, when she has the time. As a matter of fact, three potential suitors for our heroine are introduced in BITE THE BISCUIT. Carrie and her younger brother Neal moved to this tourist town about five years ago when Carrie accepted a job at the Knobcone Heights Veterinary Clinic with Dr. Arvis Kline.
Linda O. Johnston is launching another animal themed cozy mystery series, and BITE THE BISCUIT is an entertaining, suspense filled debut. Ms. Johnston has a genius for forming convincing characters and ingenious storylines that definitely holds the readers' attention. BITE THE BISCUIT is a tasty page-turner serving up such delights as humor, mystery, and a dash of romance.
SUMMARY
Carrie Kennersly, a veterinary technician, has become known for offering healthy and popular dog treats at the clinic where she works. When the local bakery's owner moves away, Carrie jumps at the chance to convert it into the Barkery, a shop to make and sell her canine delights.
But Myra Ethman, co-owner of another pet product store, hates the new competition. At the Barkery's opening party, she badmouths Carrie's homemade dog biscuits, insisting she'll find a way to shut the place down. So when Myra is found dead with a Barkery biscuit beside her, Carrie must prove she didn't do it before she's collared for murder.
---
What do you think about this review?
Comments
No comments posted.

Registered users may leave comments.
Log in or register now!