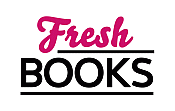 May Blossoms (books) for reading!
Linda O. Johnston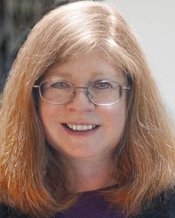 Blogging at Fresh Fiction
Linda O. Johnston | Superstitions
October 31, 2014
Are you superstitious? My fingers are crossed that you are, and that you admit it to yourself. And that you'd like to learn Read More...
Linda O. Johnston | My New Superstition Mysteries Begin
October 6, 2014
... which I hope is good luck for both my readers and me! Thanks for inviting me to blog here again, Fresh Fiction. Since I last Read More...
Linda O. Johnston | I Love Writing...
January 27, 2014
... which is a good thing since it keeps me busy! Thanks for inviting me to blog here again, Fresh Fiction. Last year when I guest Read More...
Linda O. Johnston | Double the Fun!
January 22, 2013
The first month of 2013 is nearing its end--and I have two books being published in February! I'm not sure how that happened Read More...
Linda O. Johnston | Anticipating the New Year
December 31, 2011
Can you believe that tomorrow is the first day of the new year? I can... even though 2011 went really fast for me. So here Read More...
Linda O. Johnston | Animals and Mystery Update
February 28, 2011
I last blogged at Fresh Fiction last September--about Animals, Novels and Me. I'm Read More...
Linda O. Johnston | Animals, Novels, and Me
September 16, 2010
Anyone who has been reading my novels lately may see a theme there. I'm currently writing both cozy mysteries and paranormal romances--two fun Read More...
Pseudonym: Lark O. Jensen.

Linda O. Johnston's first published fiction appeared in Ellery Queen's Mystery Magazine and won the Robert L. Fish Memorial Award for Best First Mystery Short Story of the Year. Since then, Linda has had more short stories published, plus 38 novels, including mysteries and romance. Linda's latest release is LOST UNDER A LADDER, the first Superstition Mystery from Midnight Ink. Her protagonist Rory Chasen visits the town of Destiny, California, to learn whether superstitions are real and winds up running a pet boutique there after her lucky black and white dog saves the life of the shop owner. When that shop owner is accused of murder, of course Rory has to help her again. Linda will be writing a second series for Midnight Ink, the Barkery and Biscuits Mysteries, beginning in May 2015 with BITE THE BISCUIT. Linda also wrote two mystery series for Berkley Prime Crime. Her Pet Rescue Mysteries were a spinoff from her Kendra Ballantyne, Pet-Sitter mystery series. The most recent Pet Rescue Mystery, TEACUP TURBULENCE, was published in January 2014. Protagonist Lauren Vancouver runs a no-kill pet shelter in LA's San Fernando Valley and will do anything to save animals. In the Pet Rescue Mysteries, "no-kill" means pets, not people! Linda additionally writes paranormal romance for Harlequin Nocturne including the Alpha Force miniseries about a covert military unit of shapeshifters. So far, there have been six books in the series as well as some novellas. She also writes for Harlequin Romantic Suspense.
Linda is a former transactional lawyer who loved writing contracts as well as fiction, but her law license is officially inactive now so she can write full time. She appears often at writing conferences and libraries, where she speaks about writing romance and mystery, especially those involving dogs. Linda is a member of the Los Angeles chapters of Mystery Writers of America and Sisters in Crime. She is also a member of Romance Writers of America, including the Los Angeles and Orange County chapters, and International Thriller Writers.
Log In to see more information about Linda O. Johnston
Log in or register now!
Series
Pet Rescue Mysteries | Calling / Reborn | Barkery & Biscuits
Books:
Guardian K-9 on Call, May 2022
Shelter of Secrets # 2
Mass Market Paperback / e-Book
Trained to Protect, January 2022
K-9 Ranch Rescue #2
Mass Market Paperback / e-Book
Uncovering Colton's Family Secret, November 2021
The Coltons of Grave Gulch #10
Mass Market Paperback / e-Book
Her Undercover Refuge, August 2021
Shelter of Secrets #1
Mass Market Paperback / e-Book
Colton First Responder, February 2020
The Coltons of Mustang Valley #4
Paperback / e-Book
Pick and Chews, May 2018
Barkery & Biscu#4
Paperback / e-Book
To Catch a Treat, May 2016
e-Book
Bite the Biscuit, May 2015
A Barkery & Biscuits Mystery
Paperback
Lost Under a Ladder, October 2014
Paperback / e-Book
Loyal Wolf, August 2014
Paperback / e-Book
Untamed Wolf, May 2014
Alpha Force #5
Paperback / e-Book
Teacup Turbulence, January 2014
Pet Rescue #5
Paperback / e-Book
Covert Attraction, December 2013
Paperback / e-Book
Read Humane Hounds Abound, May 2013
Paperback (reprint)
Undercover Wolf, February 2013
Paperback / e-Book
Oodles Of Poodles, February 2013
Pet Rescue #4
Paperback / e-Book
Hounds Abound, April 2012
Pet Rescue Mystery #3
Paperback / e-Book
The More the Terrier, October 2011
A Pet Rescue Mystery #2
Paperback / e-Book
Guardian Wolf, August 2011
Alpha Force
Paperback
Beaglemania, March 2011
Pet Rescue #1
Mass Market Paperback / e-Book
Alaskan Wolf, December 2010
Mass Market Paperback
Feline Fatale, July 2010
Kendra Ballantine, Pet-Sitter
Paperback
Howl Deadly, December 2009
Pet-Sitter #8
Paperback
Awakening The Beast, October 2009
The Calling #9
Mass Market Paperback / e-Book
Back To Life, June 2009
Mass Market Paperback
Never Say Sty, April 2009
Pet-Sitter #7
Paperback
Alpha Wolf, January 2009
Mass Market Paperback
Double Dog Dare, June 2008
Pet-Sitter #6
Paperback
The Fright of the Iguana, October 2007
Pet-Sitter #5
Paperback
Meow is for Murder, February 2007
Pet-Sitter #4
Paperback
Fine-Feathered Death, May 2006
Pet-Sitter #3
Paperback
Sit, Stay, Slay, January 2006
Pet-Sitter #1
Paperback
Nothing To Fear But Ferrets, August 2005
Pet-sitter #2
Paperback
Not a Moment Too Soon, November 2004
Paperback
Lawful Engagement, July 2004
Paperback
Guardian of Her Heart, February 2004
Paperback
Special Agent Nanny, September 2003
Colorado Confidential
Paperback
Tommy's Mom, November 2002
Paperback
Operation: Reunited, March 2002
Paperback
The Ballad of Jack O'Dair, October 2000
Paperback
Winter Wonderland, October 1999
Time of Your Life Series
Paperback