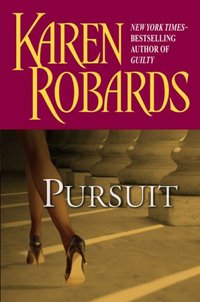 Purchase
Putnam
April 2009
On Sale: March 24, 2009
Featuring: Jessica Monaghan; John Riordan
384 pages
ISBN: 0399155422
EAN: 9780399155420
Hardcover
Add to Wish List

When rookie lawyer Jessica Monaghan gets the call from John Riordan, the senior partner at the illustrious law firm for which she works, she thinks the plum assignment he offers her might be a life-changing moment. And she's right, it is—only not in the way she hopes. It's late on a Saturday night, and Riordan is busy—and, Jess can tell, well on his way to being drunk. He needs Jess to meet First Lady Annette Cooper, for whom Riordan is a personal lawyer, at a Washington, D.C., hotel. Jess is thrilled: This high-profile assignment must mean she's on her way to bigger things. But bigger isn't always better.

Jess doesn't remember much; only that in the course of the meeting with Annette Cooper she ended up in the backseat of a speeding car. All she knows is that the car crashes en route, killing the First Lady. Badly injured, Jess is the only survivor of what is trumpeted around the world as a tragic accident.

Although she has no memory about the events leading up to the accident, Jess still wonders: Was it really an accident? The FBI agent on the case, Mark Ryan, senses Jess is hiding something. As Ryan's suspicions grow, Jess's world starts falling apart. Riordan suddenly dies of a heart attack, and his personal secretary also dies in a car accident on the way to his funeral. In fact, everyone who might possibly know the details about the First Lady's meeting is dead. And then Jess understands: if she remembers that night, she'll be dead too.

Terrified and certain the First Lady's death was no accident, Jess has only Mark Ryan to turn to. . . .
Videos
Comments
11 comments posted.
Re: Pursuit

Oh man! I didn't know these were coming out!! I love you Karen! You write awesome stuff! :D
(Natasha A. 3:40pm March 23, 2009)
Wow! These both sound like great reads! I'm going out to buy them as soon as possible. Thank you for blogging, and letting me know these books are available.
(JoAnn White 11:08am March 24, 2009)
These both sound awesome! I'll have to check them out!
(Kelli Jo Calvert 11:28am March 24, 2009)
These books sound really intense. I can't wait to read them.
(LuAnn Morgan 11:32am March 24, 2009)
Sass, spunk, and spirit, you sure know how to write 'em. I'll have to search for clues and red herrings.
(Alyson Widen 12:48pm March 24, 2009)
Wow! Karen Robards a virgin. Trying to fathom this. (Big Grin). When I think of Karen Robards, I think of one of the sexiest books I've ever read -- "Tiger's Eye" -- and get all weak kneed...(another grin). I'm a long-time fan and really love your new books. I laughed myself silly in "To Trust A Stranger"...

Thank you for all the pleasure you have given this reader!
(Betty Cox 2:16pm March 24, 2009)
Karen, your books are an automatic buy for me. I have been waiting for Pursuit to be released. Like everyone else, thank you for the pleasure from all your books.
(Judy Anderson 2:30pm March 24, 2009)
I read Guilty and loved it. I am looking forward to Pursuit. Your books are great. Thanks.
(Robin McKay 2:46pm March 25, 2009)
Have always enjoyed your books. Looks like you have 2 more winners.
(Patricia Barraclough 10:38pm March 25, 2009)
This looks like a great book. I can't wait to read it.
(Phyllis Crabtree 5:01pm April 5, 2009)
I have been holding on to the books Scandalous and Irresistible for the longest time because I understood the books were part of a trilogy. Which is the 3rd book?
(Ana Marie Kemper 12:43pm April 8, 2009)
Registered users may leave comments.
Log in or register now!