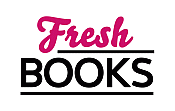 Spring for these books in March
Lorraine Heath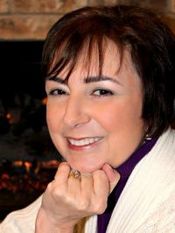 Blogging at Fresh Fiction
Lorraine Heath Interview - Brave Women in History Translating To Fiction
April 6, 2022
Your new historical novel, GIRLS OF FLIGHT CITY, is set in the 1940s. What inspired you Read More...
Valentine's Day Recipe Roundup: SCOUNDREL OF MY HEART by Lorraine Heath
February 9, 2021
Enemies to lovers… opposites attract! How can these two possibly fall in love? We trust Lorraine Heath to take us Read More...
Miranda Owen | What If Your Favorite Side Characters Had Their Own Books? + GIVEAWAY
January 16, 2019
I always look forward to a new Lorraine Heath book and her newest novel, TEXAS LEGACY Read More...
Lorraine Heath | The Unexpected Heroes
January 30, 2013
It's such a pleasure to be here with you at Fresh Fiction today. I always find blogging to be an enjoyable challenge. What can Read More...
Lorraine Heath | Intrigued with Anglomania
August 16, 2007
When I first began taking my Texas ladies to England's shores, I had to do quite a bit of research about the Victorian period Read More...
Pseudonym: Rachel Hawthorne.
Pseudonym: J.A. London.

Lorraine Heath always dreamed of being a writer. After graduating from the University of Texas, she wrote training manuals, press releases, articles, and computer code, but something was always missing. When she read a romance novel, she not only became hooked on the genre, but quickly realized what her writing lacked: rebels, scoundrels, and rogues. She's been writing about them ever since. Her work has been recognized with numerous industry awards, including RWA's prestigious RITA®. Her novels have appeared on the USA Today and New York Times bestseller lists.
Interviews for Lorraine Heath
Lorraine Heath talks about WHEN THE MARQUESS FALLS
When the Marquess Falls
March 22, 2017
Log In to see more information about Lorraine Heath
Log in or register now!
Series
London's greatest lovers | Scoundrels of St. James | Lost Lords of Pembrook | Rogues & Roses | Scandalous Gentlemen of St. James | Hellions of Havisham | Sins for All Seasons | Leigh Brothers Texas Trilogy | Once upon a Dukedom
Books:
The Notorious Lord Knightly, July 2023
Mass Market Paperback
The Counterfeit Scoundrel, March 2023
The Chessmen: Masters of Seduction
Mass Market Paperback / e-Book
The Return of the Duke, August 2022
Mass Market Paperback / e-Book
Return of the Duke, August 2022
Hardcover / e-Book
Girls of Flight City, April 2022
Paperback / e-Book
The Duchess Hunt, October 2021
Once Upon a Dukedom #2
Mass Market Paperback / e-Book / audiobook
Love in the Mix, September 2021
Paperback / e-Book
Scoundrel of My Heart, April 2021
Once upon a Dukedom #1
Mass Market Paperback / e-Book
Beauty Tempts the Beast, October 2020
Sins for All Seasons #6
Mass Market Paperback / e-Book
The Earl Takes a Fancy, April 2020
A Sins for All Seasons #5
Mass Market Paperback / e-Book
The Duchess in His Bed, August 2019
Sins for All Seasons #4
Mass Market Paperback / e-Book
The Scoundrel in Her Bed, March 2019
Sins for All Seasons #3
Mass Market Paperback / e-Book
Texas Legacy, January 2019
Texas Trilogy 3.5
Paperback / e-Book
Texas Splendor, November 2018
Leigh Brothers Texas Trilogy #3
Mass Market Paperback / e-Book (reprint)
When a Duke Loves a Woman, September 2018
Sins for All Seasons #2
Mass Market Paperback / e-Book
Texas Glory, July 2018
Leigh Brothers Texas Trilogy #2
Mass Market Paperback / e-Book (reprint)
Texas Destiny, June 2018
Leigh Brothers Texas Trilogy #1
Mass Market Paperback / e-Book (reprint)
Beyond Scandal and Desire, February 2018
Sins for All Seasons #1
Mass Market Paperback / e-Book
A Christmas to Remember, October 2017
Mass Market Paperback / e-Book
An Affair with a Notorious Heiress, June 2017
Mass Market Paperback / e-Book
When the Marquess Falls, March 2017
Paperback / e-Book
The Viscount and the Vixen, December 2016
Hellions of Havisham #3
Paperback / e-Book
The Earl Takes All, May 2016
Hellions of Havisham #2
Paperback / e-Book
Falling Into Bed with a Duke, November 2015
Hellions of Havisham #1
Paperback / e-Book
The Duke and the Lady in Red, May 2015
Scandalous Gentlemen of St. James Place #3
Paperback / e-Book
Once More, My Darling Rogue, September 2014
Scandalous Gentlemen of St. James #2
Paperback / e-Book
The Gunslinger, June 2014
Paperback / e-Book
When the Duke was Wicked, March 2014
Scandalous Gentlemen of St. James #1
Paperback / e-Book
The Last Wicked Scoundrel, January 2014
A Scoundrels of St. James #5
e-Book
Lord of Wicked Intentions, May 2013
Lost Lords of Pembrook #3
Mass Market Paperback / e-Book
Deck the Halls With Love, December 2012
A Lost Lords of Pembrook Novella
Paperback / e-Book
Lord of Temptation, October 2012
The Lost Lords of Pembrook #2
Paperback / e-Book
She Tempts the Duke, February 2012
The Lost Lords of Pembrook #1
Paperback / e-Book
Waking Up With The Duke, July 2011
London's Greatest Lovers #3
Paperback / e-Book
Pleasures Of A Notorious Gentleman, December 2010
London's Greatest Lovers #2
Mass Market Paperback / e-Book
Texas Destiny, November 2010
e-Book (reprint)
Passions Of A Wicked Earl, October 2010
London's Greatest Lovers #1
Mass Market Paperback / e-Book
Midnight Pleasures with a Scoundrel, November 2009
Scoundrels of St. James #4
Mass Market Paperback / e-Book
Surrender to the Devil, July 2009
The Scoundrels of St. James #3
Mass Market Paperback / e-Book
Between The Devil And Desire, January 2009
Scoundrels of St. James #2
Mass Market Paperback / e-Book
In Bed With the Devil, July 2008
Scoundrels of St. James #1
Mass Market Paperback / e-Book
Just Wicked Enough, September 2007
Rogues and Roses - #2
Paperback / e-Book
A Duke of Her Own, November 2006
Rogues and Roses - Book 1
Paperback / e-Book
Promise Me Forever, April 2006
The Lost Lord #3
Paperback
My Heroes Have Always Been Cowboys, March 2006
Trade Size
A Matter of Temptation, October 2005
The Lost Lords #2
Paperback
As An Earl Desires, April 2005
The Lost Lords #1
Paperback
An Invitation to Seduction, May 2004
Daughters of Fortune #4
Paperback
Smooth Talkin' Stranger, April 2004
Hard Lovin Series #2
Paperback
Hard Lovin' Man, November 2003
Hard Lovin Series #1
Paperback
Love with a Scandalous Lord, March 2003
Daughters of Fortune #3
Paperback
Amelia and the Outlaw, December 2002
An Avon True Romance Series
Paperback
To Marry an Heiress, September 2002
Daughters of Fortune #2
Paperback
Samantha and the Cowboy, April 2002
An Avon True Romance
Paperback
The Outlaw and the Lady, October 2001
Daughters of Fortune #1
Paperback
Never Marry a Cowboy, February 2001
English Rogues in Texas #3
Paperback
Never Love a Cowboy, March 2000
English Rogues in Texas #2
Hardcover
A Rogue in Texas, April 1999
English Rogues in Texas #1
Paperback

Videos