Valentine's Day Recipe Roundup: SCOUNDREL OF MY HEART by Lorraine Heath
Strawberry Delight

February 9, 2021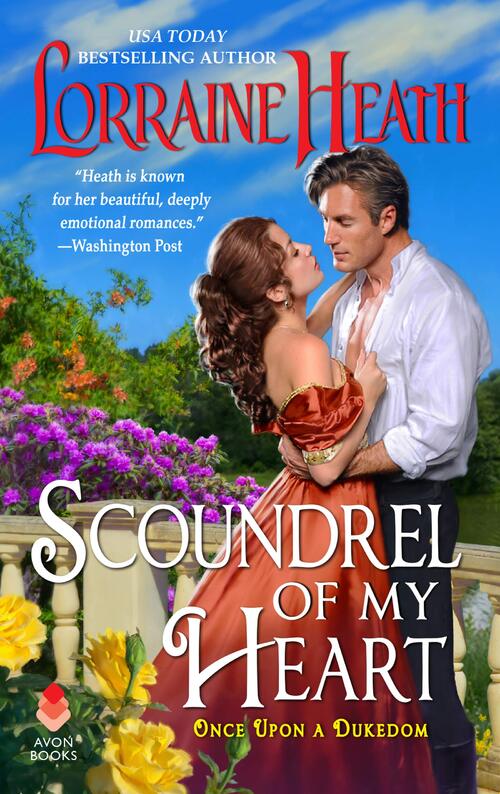 Scoundrel of My Heart
Lorraine Heath
AVAILABLE

April 2021
On Sale: April 13, 2021
368 pages
ISBN: 0062951963
EAN: 9780062951960
Kindle: B08BZMH5Z8
Mass Market Paperback / e-Book
Add to Wish List
Add to review list

Also by Lorraine Heath:
Scoundrel of My Heart, April 2021
Add to review list
Beauty Tempts the Beast, October 2020
The Earl Takes a Fancy, April 2020
The Duchess in His Bed, August 2019

Enemies to lovers… opposites attract! How can these two possibly fall in love? We trust Lorraine Heath to take us on a wonderful journey in SCOUNDREL OF MY HEART. And this recipe for Strawberry Delight is the perfect treat for them to share together… And don't forget to come back tomorrow for another wonderful recipe!
SCOUNDREL OF MY HEART is an enemies to lovers story.
He finds her irritating. She considers him a scapegrace.
He dreams of owning a club. She dreams of inheriting her grandmother's cottage by the sea.
He needs funds to see his dream to fruition. She needs to marry a duke to gain her inheritance.
He wants to ignore her. She needs his help to gain the duke's attention.
He betrays her. She wants her revenge.
But when his father is found guilty of treason, and Lord Griffith Stanwick's family loses everything, including their place in Society, he takes a detour through the darker corners of London and emerges a changed man, a man to be reckoned with. A man Lady Kathryn Lambert desires. Soon she must decide if giving up her inheritance is worth a chance at love.
While it's not a historical recipe and might have been a challenge to make in 1874, for Valentine's Day, I think my characters would want something red and yummy that they could easily spoon out and feed to each other. This dish can be served as a salad or a dessert, and also makes an attractive addition to Christmas dinner.
Strawberry Delight
1 large package of strawberry Jello
1 cup hot water
2 10 oz pkg thawed strawberries
1 small can crushed pineapple, drained
3 medium bananas
1 cup chopped nuts
Dissolve jello in hot water. Add remaining ingredients. Pour 1/2 of mixture into dish and chill until firm.
Soften 8 oz cream cheese and blend with 1 cup sour cream. Pour this over the chilled mixture. Then spread remaining mixture over this and chill.
--
COMMENT TO WIN: Tell us your favorite romance trope to read. TWO lucky winners will receive a print copy of SCOUNDREL OF MY HEART. Open internationally—good luck!!
Take a look at the recipes already posted here:
--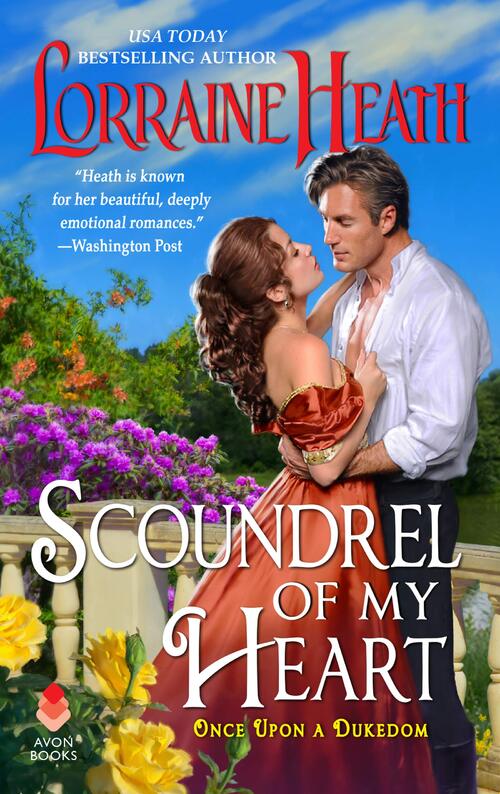 Lorraine Heath begins an exciting new series with a breathtaking romance about a young woman who must marry a titled gentleman to obtain her inheritance and the unsuitable man she begins to fall madly in love with
She is desperate to wed a duke…
Lady Kathryn Lambert must marry a titled gentleman to claim her inheritance and has finally gained the attention of a duke. Yet she is unable to forget the scandalous second son who aided in her achievement—or his betrayal.
He wants what he can never possess…
Lord Griffith Stanwick is tormented by the bitter truth that as a "spare," he will never be able to give Kathryn what she yearns to possess. But when his father is found guilty of treason, Griff detours into the dark and dangerous corners of London, haunted by memories of the woman lost to him forever.
Love not to be denied…
As the duke's courtship intensifies, Kathryn discovers Griff has become a man to be reckoned with. When old passions flare and new desires ignite, she must decide if sacrificing her legacy is worth a lifetime shared with the scoundrel of her heart.
Romance Historical [Avon, On Sale: April 13, 2021, Mass Market Paperback / e-Book, ISBN: 9780062951960 / eISBN: 9780062951977]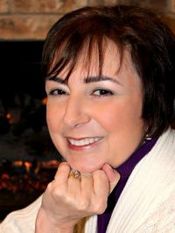 Lorraine Heath always dreamed of being a writer. After graduating from the University of Texas, she wrote training manuals, press releases, articles, and computer code, but something was always missing. When she read a romance novel, she not only became hooked on the genre, but quickly realized what her writing lacked: rebels, scoundrels, and rogues. She's been writing about them ever since. Her work has been recognized with numerous industry awards, including RWA's prestigious RITA®. Her novels have appeared on the USA Today and New York Times bestseller lists.
Comments
37 comments posted.
Re: Valentine's Day Recipe Roundup: SCOUNDREL OF MY HEART by Lorraine Heath

Enemies to Lovers
(Tanja Dancy 8:29am February 7)
Enemies to Lovers
(Patricia Wong 12:40pm February 9)
Enemies to lovers and forbidden romance
(Meredith Winn 2:32am February 9)
I do enjoy enemies to lovers
(Debra Guyette 8:42am February 9)
I really don't have a favorite. I love them all.
(Nancy Reynolds 9:50am February 9)
Forbidden Love, like the classic: Romeo & Juliet, of course!
(Martin Bodnar 10:28am February 9)
Enemies-to-lovers is one of my favorite plots!
(Linda Gawthrop 10:52am February 9)
Friends to lovers is my favorite trope.
(Jana B 3:35pm February 9)
Enemies to lovers.
(Melanie Rosen 10:54pm February 9)
My favorite trope is Second Chance Romance and a close second
is Small Town.
(Alyson Widen 11:52pm February 9)
Friends to lovers
(Susan Jang 11:57pm February 9)
My favorites are the wounded hero/heroine and Beauty and the Beast. They do
sort of overlap.
(Patricia Barraclough 12:10pm February 10)
Enemies to lovers always has a lot of drama.
(Linda Gawthrop 6:42am February 10)
Enemies to lovers
(Tracy Urschler 9:29am February 10)
older 2nd chance finding love again
(Vickie Couturier 11:28am February 10)
Friend to loveers
(Caryl Kane 1:15pm February 10)
My favorite right now is small town and fake relationships.
(Tina Rucci 6:23pm February 10)
I love the fake dating and friends to lovers trope!
(Tabitha Stephenson 9:58pm February 10)
Second chance love
(Anna Speed 12:22pm February 11)
I like friends to lovers even enemies to lovers is a good
romance also! My second vote would be a second or third
chance at love you never know when you might find the right
one and you try and he turns out to be the rotten one.
(Peggy Clayton 12:43pm February 11)
I like the makeover/ geeks to glam
(Kimberly Miller 12:18pm February 12)
Marriage of Convenience or Mistaken Identity
(Colleen Conklin 8:55pm February 13)
I don't really have a favorite, it all depends on what I'm
in the mood for.
(Shelley Butcher 4:22am February 14)
My favorite trope is marriage of convenience. Love that
ah ha moment when they realize they've fallen in love.
Covers so many scenarios and time periods well.

PLEASE NOTE: Roan Parish's link isn't working. I don't
know how to contact any one. It won't let you post a
comment.
(Laurie Gommermann 11:51am February 14)
OOPS Not Roan Parrish but Martha Water's post
(Laurie Gommermann 11:56am February 14)
Friends to Lovers is my favorite trope
(Glenda Martillotti 4:30pm February 14)
I enjoy a story of arranged marriage
(Diane Sallans 5:34pm February 14)
Enemies to lovers
(Nancy Krueger 5:34pm February 14)
Enemies to lovers and variations of Beauty and the Beast
(Janie McGaugh 5:50pm February 14)
Dessert sounds delish--must top with whipped cream! i have two favorite tropes: opposites attract--sparks fly and second chance--love of a lifetime.
(Virginia Campbell 6:06pm February 14)
Thanks for making it international! The desert looks so good!
I LOVE enemies to lovers and paranormal romance!
(Amber Abbott 6:27pm February 14)
I love reading friends to lovers.
(Victoria Kondovski 6:34pm February 14)
Can't wait to eat and read
(Patricia Bingham 6:38pm February 14)
enemies to lovers
(Denise Holcomb 2:53am February 15)
I don't have a favourite trope but maybe when two people are
not necessarily enemies, but on opposing sides of an issue,
and resolve their differences. This way the reader gets to
understand both sides of the story. Thanks for opening this
contest internationally.
(Clare O'Beara 5:30am February 15)
Care taking
(Lindsey Andronak 10:44am February 15)
Friends to lovers
(Joy Isley 2:32pm February 15)
Registered users may leave comments.
Log in or register now!