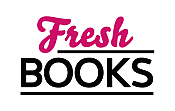 New Year, Great reads for January 2021
"Newlyweds, Old Houses, Show Caliber Animals, Bullying and Murder -- Oh My!"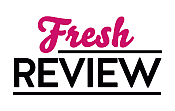 Reviewed by Betty Cox
Posted March 22, 2014

Josie Marcus is now Mrs. Ted Scottsmeyer, and the newlyweds are house hunting. Ted's partner, Christine, has an older house that needs a lot of work that she will sell them for a very good price; both Josie and Ted agree it's a good investment and they are actually looking forward to restoring it. However, construction is put on hold when the body of Christine's sister, Rain, is found buried underneath a gazebo in the back yard. A nosey neighbor, who lives next door, told Josie that soon after Rain left, Christine was hammering on the stairs of the gazebo. Christine and Rain had some violent arguments that the neighbors on both sides of the house overheard, and without looking at any other suspect Detective Stevenski arrests Christine.
When Josie isn't doing her mystery shopping she is interviewing people that knew Rain, and they are an interesting group but have no motive to harm Rain. Christine is in jail with no bail and her three children have been placed with her sleazy ex-husband. Plus, with Christine out of the vet clinic, Ted and the new vet he has hired to help out are putting in twelve hour days.
Josie's daughter, Amelia, and three of her friends are being bullied at school by "cool" girls, but the school insists the bullying is not taking place on their grounds. With all of the parents help, aided by Amelia's technical savvy, the "uncool" girls become heroes. Josie is very proud of the way her daughter has responded to this situation.
FIXING TO DIE, Elaine Viets's ninth Mystery Shopper gift to her readers, is an excellent addition to this series. Rain's killer gets a little too close to Josie and Amelia and puts the teen in harm's way. The tightly drawn characters and sharp dialogue, along with Ms. Viets sense of timing and narrative are all spot on and always guarantee a delightful and entertaining read.
FIXING TO DIE can be read as a stand-alone book, but if the reader is a newcomer to Ms. Viets's work, this reviewer suggests reading earlier Mystery Shopper stories to get the full enjoyment of being involved with Josie, Ted, Amelia and Josie's mother, Jane.
SUMMARY
Mystery shopper Josie Marcus has been happily married to veterinarian Ted Scottsmeyer for months. But her newly wedded bliss is about to be cut short....

Josie and Ted have finally tied the knot, and they're ready for the next step: buying a house. Ted's business partner, Christine, has one she's willing to sell, but it needs a lot of love. Luckily, the newlyweds are up for the challenge.

But when they tear down a rickety gazebo in the backyard, they find the body of Christine's sister, a free spirit who supposedly took off six months before. The police arrest Christine for murder, leaving Ted to work overtime at the office to cover for his partner. With no time to work on the house or be with her husband, Josie will have to find the real killer quickly, before both her house and marriage are beyond repair....

Includes Shopping Tips!
Videos
---
What do you think about this review?
Comments
No comments posted.

Registered users may leave comments.
Log in or register now!