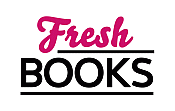 Great Summer reading - June releases
Julia London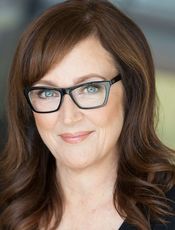 Fiction for all women and a few good men
Social Media:
BOOKBUB
GOODREADS
TWITTER
FACEBOOK
AMAZON

E-mail me when Julia London releases a new book.
Blogging at Fresh Fiction
Julia London | Conversations in Character with Emma Clark, Lady Dearborn
May 30, 2023
Book Title: THE VISCOUNT WHO VEXED ME Character Name: Emma Clark Read More...
Julia London | 20 Questions: THE DUKE NOT TAKEN
September 28, 2022
1--What is the title of your latest release? THE DUKE NOT TAKEN Read More...
The Character Most Likely – Julia London
June 29, 2022
With the re-issue of Julia London's bestselling historical regency romance series, The Desperate Debutantes Read More...
Julia London | Author-Reader Match: THE PRINCESS PLAN
November 20, 2019
Instead of trying to find your perfect match in a dating app, we bring you the "Author-Reader Match" where we introduce Read More...
Julia London | Exclusive Interview: THE CHARMER IN CHAPS
May 14, 2019
We're chatting about high school, house renovations, and of course, new books with bestselling author Julia London and Editorial Manager Read More...
Exclusive Excerpt: SUDDENLY ENGAGED by Julia London
July 25, 2017
Kyra opened the fridge, got a beer, and popped the top, unthinkingly taking a deep drink while she pondered her neighbor. Really Read More...
Countdown to Boas & Tiaras: How do you take your tea?
May 20, 2017
Let the countdown commence to Boas & Tiaras 2017! Fresh Fiction's annual afternoon tea at the Read More...
Julia London | Art Imitates Life
January 6, 2015
I fly a lot for my job, and if there is one thing that is universally true, weather can bring out the worst in people Read More...
Julia London | A Scandalous Read - Get a sample ~ Tell Us What you Think
February 25, 2014
Julia London's latest title, THE Read More...
Julia London | Q & A
February 24, 2011
Settle back and get to know a little more about our guest author today, Julia London Read More...
Julia London | Reading for Pleasure: History
August 21, 2008
Writers are readers, first and foremost, and I know a lot of my romance-writing pals read romance for pleasure. I used to read romance Read More...
Julia London |The Price of My So-Called Fame
October 23, 2007
Ah, this business! You plug along for years, putting out book after book, hoping that your small group of readers will grow into a group Read More...
Pseudonym: Jessa McAdams.

Julia London is the New York Times, Publishers Weekly, and USA Today bestselling author of more than fifty novels. She writes historical romance and contemporary women's fiction, including the popular Highland Groom historical series, and the acclaimed The Princes of Texas contemporary series. She is a recipient of the RT Book Reviews Best Regency Historical Romance award for THE DANGEROUS GENTLEMAN, and a six-time finalist for the renowned RITA Award for excellence in romantic fiction. She resides in Austin, Texas.
Interviews for Julia London
Fresh Chat | Julia London on Returning to Homecoming Ranch
The Perfect Homecoming
March 11, 2015
Log In to see more information about Julia London
Log in or register now!
Series
Secrets of Hadley Green | Cabot Sisters | Lake Haven | The Highland Grooms | Princes of Texas | Lucky Dog | Desperate Debutantes | Royal Match series
Books:
The Book of Scandal, October 2023
Mass Market Paperback
The Viscount Who Vexed Me, April 2023
Royal Match #3
Paperback / e-Book / audiobook
The Dangers of Deceiving a Viscount, December 2022
Desperate Debutantes #3
Paperback / e-Book
The Duke Not Taken, October 2022
Royal Match #2
Mass Market Paperback / e-Book
The Perils of Pursuing a Prince, July 2022
The Desperate Debutantes Series Book #2
Paperback / e-Book
Last Duke Standing, March 2022
Royal Match #1
Mass Market Paperback / e-Book
It Started with a Dog, October 2021
Lucky Dog #2
Trade Size / e-Book / audiobook
The Hazards of Hunting a Duke, September 2021
Desperate Debutantes #1
Paperback / e-Book
A Princess by Christmas, October 2020
A Royal Wedding #3
Mass Market Paperback / e-Book
You Lucky Dog, September 2020
Lucky Dog #1
Trade Size / e-Book
One Season of Sunshine, July 2020
Mass Market Paperback / e-Book (reprint)
A Royal Kiss & Tell, May 2020
Royal Wedding #2
Mass Market Paperback / e-Book
The Billionaire in Boots, March 2020
Princes of Texas #3
Mass Market Paperback / e-Book
The Devil in the Saddle, November 2019
Princes of Texas #2
Mass Market Paperback / e-Book
The Princess Plan, November 2019
Royal Wedding #1
Mass Market Paperback / e-Book
The Charmer in Chaps, May 2019
Princes of Texas #1
Mass Market Paperback / e-Book
Seduced by a Scot, November 2018
Highland Grooms #6
Mass Market Paperback / e-Book
Tempting the Laird, July 2018
Highland Grooms #5
Mass Market Paperback / e-Book
Devil in Tartan, February 2018
Highland Grooms #4
Mass Market Paperback / e-Book
Suddenly Engaged, August 2017
Lake Haven #3
Paperback / e-Book
Hard-Hearted Highlander, May 2017
Highland Grooms
Mass Market Paperback / e-Book
Sinful Scottish Laird, March 2017
The Highland Grooms #2
Mass Market Paperback / e-Book
Wild Wicked Scot, January 2017
The Highland Grooms #1
Paperback / e-Book
Suddenly Dating, November 2016
Lake Haven #2
Paperback / e-Book
Suddenly In Love, April 2016
Lake Haven #1
Paperback / e-Book
The Scoundrel And The Debutante, May 2015
The Cabot Sisters #3
Mass Market Paperback / e-Book
The Perfect Homecoming, March 2015
Pine River
Paperback / e-Book
The Devil Takes a Bride, February 2015
The Cabot Sisters #2
Paperback / e-Book
One Mad Night, January 2015
Mass Market Paperback / e-Book
Return to Homecoming Ranch, August 2014
Paperback / e-Book
The Trouble With Honor, March 2014
Cabot Sisters #1
Paperback / e-Book
The Bridesmaid, October 2013
Paperback / e-Book
Homecoming Ranch, August 2013
Pine River
Paperback / e-Book
The Last Debutante, March 2013
Secrets of Hadley Green
Paperback / e-Book
Miss Fortune, August 2012
Lear Family Trilogy Book #3
e-Book (reprint)
The Seduction Of Lady X, April 2012
Secrets of Hadley Green #3
Paperback / e-Book
The Revenge Of Lord Eberlin, March 2012
Secrets of Hadley Green #2
Mass Market Paperback / e-Book
The Christmas Secret, November 2011
Secrets of Hadley Green novella
e-Book
Extreme Bachelor, August 2011
Thrillseeker Anonymous #2
e-Book (reprint)
American Diva, August 2011
Thrillseekers Anonymous #3
e-Book (reprint)
Wedding Survivor, August 2011
Thrillseeker Anonymous #1
e-Book (reprint)
Material Girl, May 2011
Lear Family Series #1
e-Book (reprint)
Beauty Queen, May 2011
Lear Family Trilogy Book #2
e-Book (reprint)
A Light at Winter's End, March 2011
Mass Market Paperback / e-Book
The Year of Living Scandalously, November 2010
Secrets of Hadley Green #1
Mass Market Paperback / e-Book
One Season Of Sunshine, July 2010
Mass Market Paperback
A Courtesan's Scandal, October 2009
Scandalous #3
Mass Market Paperback
Summer Of Two Wishes, August 2009
Mass Market Paperback
Highland Scandal, May 2009
Scandal #2
Mass Market Paperback
Snowy Night with a Stranger, November 2008
The School For Heiresses #6
Mass Market Paperback
Guiding Light: Jonathan's Story (Guiding Light), October 2008
Mass Market Paperback
The Book of Scandal, August 2008
Scandal #1
Mass Market Paperback
Guiding Light: Jonathan's Story, September 2007
Hardcover
American Diva, August 2007
Thrillseekers Anonymous, #3
Trade Size
The School for Heiresses, January 2007
The School for Heiresses #3
Paperback
Highlander in Love, September 2006
Paperback (reprint)
Highlander in Disguise, September 2006
Paperback (reprint)
Highlander Unbound, September 2006
Paperback (reprint)
Hot Ticket, May 2006
Trade Size
Extreme Bachelor, May 2006
Thrillseeker Anonymous Book 2
Paperback
Wedding Survivor, October 2005
Thrillseekers Anonymous Book #1
Paperback
Highlander in Love, August 2005
Lockhart Family Trilogy Book #3
Paperback
Talk of the Ton, April 2005
Paperback
Highlander In Disguise, February 2005
Lockhart Family Trilogy Book #2
Paperback
Miss Fortune, November 2004
Lear Family Trilogy Book #3
Paperback
Beauty Queen, April 2004
Lear Family Trilogy Book #2
Paperback
Highlander Unbound, February 2004
Lockhart Family Trilogy Book #1
Paperback
Material Girl, August 2003
Lear Family Trilogy Book #1
Paperback
The Secret Lover, May 2002
Rogues of Regent Street Series Book #4
Paperback
Beautiful Stranger, July 2001
Rogues of Regent Street Series Book #3
Paperback
Ruthless Charmer, October 2000
Rogues of Regent Street Series Book #2
Paperback
Dangerous Gentleman, April 2000
Rogues of Regent Street Series Book #1
Paperback
Wicked Angel, March 1999
Paperback
The Devil's Love, December 1998
Paperback

Videos