Eileen Dreyer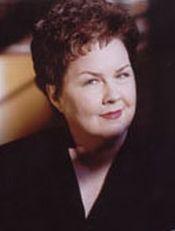 Blogging at Fresh Fiction
Eileen Dreyer | Read an Excerpt from THE PRINCESS AND THE PEA
November 14, 2015
About THE PRINCESS AND THE PEA Moritanian Crown Princess Cassandra leads Read More...
Eileen Dreyer | How to Be A PRINCE OF A GUY
October 13, 2015
Inspiration can come from anywhere for a book. News, music, other books, people in the airport, people in the car parts store, people in the Read More...
Eileen Dreyer | Best Friends Are the Best
September 23, 2015
I have to admit that I love best friends. You know, the hero and heroine who have known each other since they were in diapers Read More...
Eileen Dreyer | The Risks and Rewards of Writing a Series
December 3, 2014
Mind you, I've never done this before. Write a series, that is. Not intentionally, anyway. I tend to discover secondary characters along the way Read More...
Eileen Dreyer | Teased by TWICE TEMPTED
November 26, 2014
Hoping to be tempted? Read this special excerpt from Eileen Dreyer's ravishing historical romance Read More...
Eileen Dreyer | What Is It About Men In Breeches?
October 30, 2013
Well, if you've ever seen Pride and Prejudice, I probably don't really have to go on. But for everybody else, let me explain Read More...
Eileen Dreyer | The Road to Last Chance Academy
July 3, 2012
When I started Drake's Rakes, it was meant to be a trilogy Read More...
Eileen Dreyer | I'm Writing a Series. Help Me
November 3, 2011
It seemed like such a good idea at the time. I started with this concept of a historical romantic adventure trilogy, which would have taxed Read More...
Eileen Dreyer | When Romance Isn't Easy
April 26, 2011
At different times I'm looking for different romances. When I'm working hard, or hip-deep in the problems brought to an Irish matriarch Read More...
Eileen Dreyer | A Villian To Love
July 27, 2010
I admit it. I love my villains. In fact, if I have a book with a villain in it, I have to make sure I Read More...
Pseudonym: Kathleen Korbel.

New York Times bestselling, award-winning author Eileen Dreyer, known as Kathleen Korbel to her Silhouette readers, has published 31 romance novels in most of the sub-genres, 8 medical-forensic suspenses, and 7 short stories.
2015 sees Eileen enjoying critical acclaim for her foray into historical romance, the Drake's Rakes series, which follow the lives of a group of Regency aristocrats who are willing to sacrifice everything to keep their country safe. Eileen calls them Regency Romantic Adventure. Eileen spent time not only in England and Italy, but India to research the series (it's a filthy job, but somebody has to do it).
A retired trauma nurse, Eileen lives in her native St. Louis with her husband, children, and large and noisy Irish family, of which she is the reluctant matriarch. She has animals but refuses to subject them to the limelight.
Dreyer won her first publishing award in 1987, being named the best new Contemporary Romance Author by RT Bookclub. Since that time she has also garnered not only five other writing awards from RT, but five RITA Awards from Romance Writers of America, which secures her only the fourth place in the Romance Writers of America prestigious Hall of Fame. Since extending her reach to suspense, she has also garnered a coveted Anthony Award nomination.
A frequent speaker at conferences, Eileen is also an addicted traveler, having sung in some of the best Irish pubs in the world, and admits she sees research as a handy way to salve her insatiable curiosity. She counts film producers, police detectives and Olympic athletes as some of her sources and friends. She's also trained in forensic nursing and death investigation, which she figures could come in handy if this writing thing doesn't pan out.
Log In to see more information about Eileen Dreyer
Log in or register now!
Series
Drake's Rakes | Korbel Classics | Wounded Heroes
Books:
Miss Felicity's Dilemma, October 2019
Drake's Rakes #7
e-Book
Dukes by the Dozen, April 2019
e-Book
A Walk On The Wild Side, March 2018
Korbel Classics #7
e-Book
Perchance to Dream, December 2016
Wounded Heroes Collection #5
e-Book (reprint)
A Rose for Maggie, December 2016
Korbel Classics #6
e-Book
Timeless, November 2016
Wounded Heroes Collection #3
e-Book (reprint)
Simple Gifts, November 2016
Wounded Heroes Collection #2
e-Book (reprint)
A Soldier's Heart, November 2016
Wounded Heroes Collection #4
e-Book (reprint)
Jake's Way, October 2016
Wounded Heroes Collection #1
e-Book (reprint)
A Fine Madness, January 2016
Korbel Classics #5
e-Book
The Princess and the Pea, November 2015
Korbel Classics #4
e-Book
A Prince of a Guy, October 2015
Korbel Classics #3
e-Book (reprint)
Isn't It Romantic?, September 2015
Korbel Classics #2
e-Book (reprint)
The Ice Cream Man, August 2015
Korbel Classics #1
e-Book
Twice Tempted, December 2014
Drake's Rakes #5
Paperback / e-Book
Once a Rake, November 2013
Drake's Rakes #4
Paperback / e-Book
It Begins with a Kiss, July 2012
Drake's Rakes
e-Book
Always a Temptress, October 2011
Drake's Rakes #3
Paperback / e-Book
Never A Gentleman, April 2011
Drakes Rakes #2
Paperback
Barely A Lady, July 2010
Drake's Rakes #1
Paperback / e-Book
The Unfortunate Miss Fortunes, July 2007
Paperback / e-Book
Head Games, September 2005
Paperback / e-Book
Sinners and Saints, August 2005
Hardcover / e-Book
With a Vengeance, March 2004
Paperback / e-Book
Brain Dead, June 1998
Paperback / e-Book
Nothing Personal, August 1997
Paperback / e-Book
Bad Medicine, July 1995
Molly Burke #1
Paperback / e-Book
If Looks Could Kill, October 1992
Paperback / e-Book
A Man to Die For, July 1991
Paperback / e-Book
Jake's Way, January 1991
e-Book (reprint)