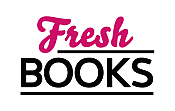 August reads to excite you
Kathleen Korbel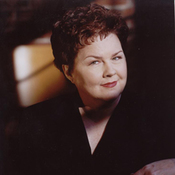 Pseudonym for Eileen Dreyer.

Award-winning, bestselling author Eileen Dreyer is actually evil twins. known as Kathleen Korbel to her Silhouette readers, she has published twenty-three books for Silhouette since 1986 and, under her own name (Eileen Dreyer), eight suspense novels and ten short stories. She came to publishing from the world of trauma nursing, which taught her some very important lessons, the most important being "don't sweat the small stuff," or, as her family puts it, "come see me when you get hit by a bus."
Eileen won her first publishing award in 1987, being named the best new Contemporary Romance Author by Romantic Times. Since then she has garnered not only a prestigious Anthony Award nomination for mystery, but five RITA(tm) Awards from the Romance Writers of America, which garnered her a place as only the fourth member in the RWA Hall of Fame.
Eileen is a voracious reader--of everything--who started writing at ten, when she ran out of Nancy Drews. She writes in two genres, because she believes in the message of both: hope and justice. (well, and because she hasn't finished that big fantasy yet) You can figure out which is which.
A frequent speaker at writer's conferences and universities all across the country, Eileen is a member not only of Romance Writers of America, but Novelists, Inc, Mystery Writers of America, Sisters in Crime, and, just in case things go wrong, Emergency Nurses Association. She has also assumed the mantle of unofficial mascot for the International Association of Forensic Nurses, a new forensic subspecialty that, amazingly enough, has begun to show up in her work.
A lifelong resident of St. Louis, Missouri, Eileen has been married for thirty-plus years to husband Rick, and has two children. She also has animals but refuses to expose them to the glare of the limelight. An addicted traveler, she has sung in some of the best Irish pubs in the world, and enjoys the kind of hands-on book research that lets her salve an insatiable curiosity. She counts film producers, police detectives and Olympic athletes as some of her sources and friends.
Log In to see more information about Kathleen Korbel
Log in or register now!
Series
Wounded Heroes | Korbel Classics
Books:
A Walk On The Wild Side, March 2018
Korbel Classics #7
e-Book
Perchance to Dream, December 2016
Wounded Heroes Collection #5
e-Book (reprint)
A Rose for Maggie, December 2016
Korbel Classics #6
e-Book
Timeless, November 2016
Wounded Heroes Collection #3
e-Book (reprint)
Simple Gifts, November 2016
Wounded Heroes Collection #2
e-Book (reprint)
A Soldier's Heart, November 2016
Wounded Heroes Collection #4
e-Book (reprint)
Jake's Way, October 2016
Wounded Heroes Collection #1
e-Book (reprint)
A Fine Madness, January 2016
Korbel Classics #5
e-Book
The Princess and the Pea, November 2015
Korbel Classics #4
e-Book
A Prince of a Guy, October 2015
Korbel Classics #3
e-Book (reprint)
Isn't It Romantic?, September 2015
Korbel Classics #2
e-Book (reprint)
The Ice Cream Man, August 2015
Korbel Classics #1
e-Book
Deadly Redemption, September 2008
Daughters of The Myth
Mass Market Paperback
Dark Seduction, February 2008
Daughters Of Myth
Paperback
Dangerous Temptation, October 2006
Paperback
Some Men's Dreams, August 2003
IM #1237
Mass Market Paperback
Sail Away, October 1999
Paperback
Don't Fence Me In, July 1996
Man Of The Month
Paperback
A Rose For Maggie, May 1996
RITA Winner
Paperback
A Soldier's Heart, October 1994
No 602
Paperback
Simple Gifts, May 1994
Paperback
Shadows '93, September 1993
Paperback
Isn't It Romantic?, January 1992
Paperback
Walk on the Wild Side, January 1992
Paperback
Perchance to Dream, April 1991
Hardcover
Fine Madness, January 1991
Paperback
Lightning Strikes, August 1990
Paperback
Hotshot, January 1990
Paperback
Summer Sizzlers, June 1989
Silhouette Anthology
Paperback
Princess & The Pea, September 1988
Paperback
Edge Of The World, December 1987
Paperback
Worth Any Risk, April 1987
Paperback
Prince of a Guy, January 1987
Paperback
Playing The Game, May 1986
Paperback
Stranger's Smile, January 1986
Paperback