Instead of trying to find your perfect match in a dating app, we bring you the "Author-Reader Match" where we introduce you to authors you may fall in love with. It's our great pleasure to present Eileen Dreyer!
Writes:
What do I write? Well…everything. I've written every kind of contemporary romance (sweet, hot, suspense, fantasy, humorous, topical), medical suspense, and now, what I like to call historical romantic adventure. Nefarious spies in Regency England, which I admit I'm enjoying immensely.
All Pip Knight wants to do is protect Beau, Viscount Drummond as he fights a cabal of traitors threatening Britain. What she doesn't want is to be forced into marriage because of it. Pip has known Beau Drummond since childhood and loved him almost as long. But finding herself in a marriage with a man who doesn't want her is not her idea of a happily ever after, especially when they're both still in danger from the very angry traitors. It seems Pip really has her work cut out for her if she wants to change any of that.
About:
Eileen is a veteran trauma nurse, excellent wife, legendary mom, Queen of Internet Travel Planning, master researcher, and oh, yeah, NYTimes bestselling and RWA Hall of Fame author of over 40 novels and 10 short stories under her name and Kathleen Korbel that always seem to star heroines who are sharp, strong, loving, and when she can get away with it, funny. Her latest series, Drake's Damsels, stars the Regency versions and strong, loving heroes to match. Oh, and she's sung traditional Irish music on 4 continents. She has animals, but refuses to submit them to the limelight.
What I'm looking for in my ideal reader match:
Looking for a reader who lives for strong, smart, adventurous heroines and bold heroes to match them
Lots of action in which the heroine too often finds herself
Nefarious spies
Good and loyal friends
Marriages of convenience
Lovely clothing and on occasion waltzing
A sly sense of humor
What to expect if we're compatible:
Adventure
True love
Fun and excitement
Danger and devotion
Life in an age of elegance, of change, of world-wide conflict and the heroes and heroines who face it
Families, be they blood or friends, who then have books of their own.
Handsome, honorable men who are smart enough to recognize the treasure in their heroines
Smart, surprising heroines
Drake's Damsels #3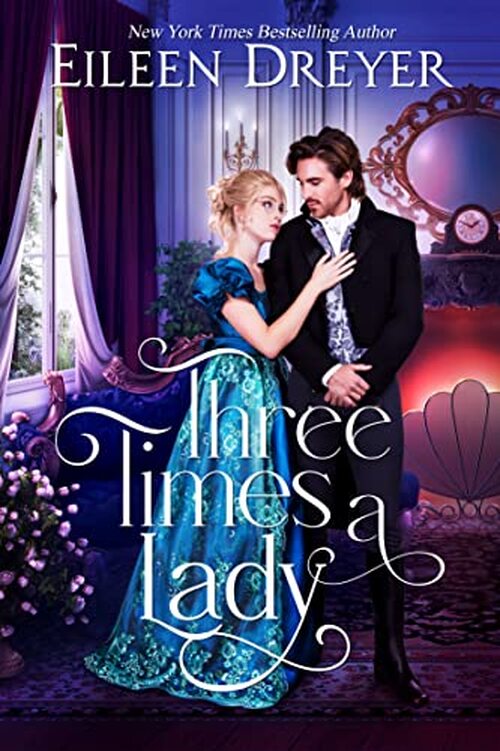 A sensible woman would know when to give up…
But Pip Knight has loved Viscount Drummond since she was a very little girl. And just because he doesn't believe he can love her doesn't mean she shouldn't watch over him. Pip knows Beau's secret, that he works with a clandestine group of gentlemen called Drake's Rakes to help protect England. She also knows he is in danger and would do anything to protect him. Unhappily for them both, that means a forced marriage. The question is now whether to fight for a marriage with a man who has long since buried his heart and blames her for it.
A sensible man would know when to give up…
But Beau Drummond has a score to settle. Not just with the group of traitors who are trying to overthrow the crown. But with the people who helped his beloved brother Theo to run off to war, where he died, leaving Beau guilt-stricken and grieving. And one of those people is Pip Knight. It doesn't help that Pip is unforgettable in every way, infecting a man's dreams and trying to seduce him back to life. It doesn't matter that she is his wife. Pip was supposed to be Theo's wife, and Beau cannot forgive himself for taking Theo's place. Everything changes when he and Pip find themselves in a deadly fight that could destroy both their country and themselves.
Romance Historical [Oliver-Heber Books, On Sale: May 9, 2023, e-Book, / ]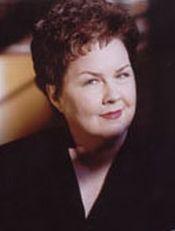 New York Times bestselling, award-winning author Eileen Dreyer, known as Kathleen Korbel to her Silhouette readers, has published 31 romance novels in most of the sub-genres, 8 medical-forensic suspenses, and 7 short stories.
2015 sees Eileen enjoying critical acclaim for her foray into historical romance, the Drake's Rakes series, which follow the lives of a group of Regency aristocrats who are willing to sacrifice everything to keep their country safe. Eileen calls them Regency Romantic Adventure. Eileen spent time not only in England and Italy, but India to research the series (it's a filthy job, but somebody has to do it).
A retired trauma nurse, Eileen lives in her native St. Louis with her husband, children, and large and noisy Irish family, of which she is the reluctant matriarch. She has animals but refuses to subject them to the limelight.
Dreyer won her first publishing award in 1987, being named the best new Contemporary Romance Author by RT Bookclub. Since that time she has also garnered not only five other writing awards from RT, but five RITA Awards from Romance Writers of America, which secures her only the fourth place in the Romance Writers of America prestigious Hall of Fame. Since extending her reach to suspense, she has also garnered a coveted Anthony Award nomination.
A frequent speaker at conferences, Eileen is also an addicted traveler, having sung in some of the best Irish pubs in the world, and admits she sees research as a handy way to salve her insatiable curiosity. She counts film producers, police detectives and Olympic athletes as some of her sources and friends. She's also trained in forensic nursing and death investigation, which she figures could come in handy if this writing thing doesn't pan out.
No comments posted.