Sara Reyes | Saturday Ramblings... Time for Tea, Books and Friends

May 14, 2011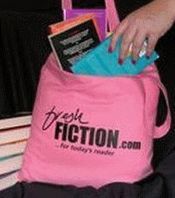 Hello, my friends. It's been a long time since I chatted with you here. Did you miss me? Laughing, probably not since we've had many many authors stop by and be our guest at Fresh Fiction, more interesting than what I usually rambled about. And so, here we are and I'm not quite sure what to say.
Well, today is book club tea day in Texas. It's a late one because the tea room holds it at 3:30pm to 5:00pm. That's the strange thing about teas I've found over the years, the 'proper' time ranges from noon to 6pm. Each venue has their own idea of what is right. Most believe that a tea was a snack between luncheon and dinner so the ladies wouldn't faint. I guess I've always thought of it as similar to feeding your kids when they came home from school before the family dinner. Give them a quick sandwich or snack and they won't tear the kitchen apart rummaging for food. But whenever tea is held there is always someone who expresses that it's too early, too late but never just right. Ah, well, life goes on. From experience I am certain the Chocolate Angel knows how to make delicious sandwiches, scones and desserts so planned my Saturday food intake around the inclusion of tea!
The great thing about monthly tea is we play the name game, where every one gets to talk about the last book they read: whether they loved it or not. This is a great ice breaker and it gives the whole group some great direction in what to read next or what might possibly have been missed. All of us are readers and getting the clue on a possibly fabulous read is always a treat. And what else should a meeting of readers be, but a treat? Don't you agree?
I am trying to find all my copies of Carolyn Brown's latest books. I've been reading her for the last year and she's coming down from Oklahoma for our Wednesday night book club. She was a guest here and her books sounded like something I'd want to try. The titles had more than a touch of country western songs which made me smile. Sure enough, they were fun reads too!
Carolyn's latest books
So, what are you doing today? Any plans for meeting some reading buddies? Spending time with your family or friends? Cleaning? (Ugh, the bane of most women?) Or maybe, just relaxing with a good book? DO tell and I'll tell our Contests Manager to pull something out of his stash of books to give away to a commenter.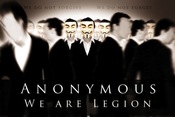 Until next time...Get out there and READ a book...
Sara Reyes
DFW Tea Readers Group

Don't miss our fabulous Boas & Tiaras on June 11th, with Nalini Singh, Rachel Gibson, Julia Quinn, Vicki Pettersson and more...
Join us at Readers 'n 'ritas November 11-13, 2011! with Gena Showalter, Kerrilyn Sparks, Roxanne St. Clair and more guests
Comments
90 comments posted.
Re: Sara Reyes | Saturday Ramblings... Time for Tea, Books and Friends

Not doing anything special today. Will probably catch up on my ironing in between reading breaks! Would love to attend one of the tea parties, but can't handle the traffic in that neck of the woods .. Have a great weekend!
(Karen Cherubino 11:51am May 14, 2011)
Today, Hubby and I are hosting a college graduation party for our daughter-in-law. I'm on break from the preparations for a few minutes, but will be back at it soon. Have fun!
(G S Moch 11:54am May 14, 2011)
Hubby & I went shopping for plants yesterday, so later we've got to get those planted. Am currently on a Beverly Lewis reading frenzy, so am planning to find some time to finish reading The Parting.
(Kay Martinez 11:56am May 14, 2011)
Spring Cleaning is on the agenda I'm afraid. It's cold and overcast here in Chicago so it isn't like I'm missing nice weather by being indoors. I plan to reward my hard work by reading a new book tonight.
(Stacie Deramo 12:14pm May 14, 2011)
I am going to my grandson's birthday party today. He is turning one. He is a joy to be around, I love him very much.
(Rita Wray 12:19pm May 14, 2011)
Well, we are going to shop for a small pool for the grandkids. Wish I were in Texas with all of you! I will have to check out Carolyn Brown's books.
(Pamela Stewart 12:21pm May 14, 2011)
I take good care of my grandmother everyday. She is a joy to me and i love her very much. i have to go shopping today but i do get to go to the library to read.
(Anthonia Sharp 12:25pm May 14, 2011)
Saturday is laundry day - wake early, spend some time to myself, catch up on a few chores, hit the grocery store, work on the to do list, collapse in the evening for some me down time with a book :)
(Carla Carlson 12:26pm May 14, 2011)
This has been a very up and down week for me. My Husband and I are Caretakers where we live, so there's never a dull moment! There was a stone delivery, and workmen coming, then I received an e-mail that one of my friends passed away, which took me by surprise, and I was unable to go out-of-state for her funeral. That broke my heart!! Today my landlords are driving in. That means we'll be having a brainstorming session, but the weekend will have its' share of laughter as well, because we get together so well. The good times outweigh the bad, and while I'm cooking, I can keep my mind off of my problems. I hope everyone else has a great weekend!! I'm sure going to make the best of mine!
(Peggy Roberson 12:46pm May 14, 2011)
A baby shower is being held for one of the cousins today. I'm picking-up my mother-in-law and we're going together. Also, will be visiting with my youngest DD today. Her 29th birthday was yesterday.
(Cynthia Netherton 1:06pm May 14, 2011)
I'm planning to get some work done today since I skipped out and went shopping yesterday---but first I have to read a few good blogs.
(Sue Farrell 1:11pm May 14, 2011)
Happy Saturday! After doing some chores today, we're heading out to see the American Idol candidate, Halsey Reinhart sing at Arlington Park Race Track. She has a fabulous voice, so it should be fun. Just wish it were warmer! Oh! And I'm reading Mary Jo Putney, "Nowhere Near Respectable". Your title "My Give a Damm's Busted" sounds like a great read! You must have had fun coming up with that title!
(Jan Terry 1:32pm May 14, 2011)
My day will be spent making as many make ahead meals as I can. Since I started working again, I noticed that I didn't always make it home in time for dinner. The kids still need a good hot meal and I am trying to make sure that they can get a fairly nutritious one where they just need to add a salad or fresh vegetable.
(G. Bisbjerg 1:40pm May 14, 2011)
It is raining here in Pa. I wish I had a reader's tea to go to. I recently discovered Roxanne St. Claire and her Guardian Angelinos series. I finished Shiver of Fear this morning--great ending! Later I will be making lasagna rolls--a great comfort food for a rainy day!
(Mary Perry 1:45pm May 14, 2011)
I love tea! Tea and books and more tea. Learned to appreciate the taste of strong Irish Breakfast from my grandmother.
(MaryAnne Banks 1:46pm May 14, 2011)
Not a tea drinker... Saturday is errand day, we've recycled regular stuff, electronic stuff, shredded confidential stuff [local bank offer] and grocery shoppped. Just chillin' now.. and starting a new ebook.. haven't decided which one!
(Cate Sparks 1:51pm May 14, 2011)
Book Club Tea Day - that sounds wonderful!
A friend from California was here yesterday and we talked "Books". She had several to suggest to me and I did likewise to her.
Readers always have so much to talk about!
Blessings,
Marjorie
(Marjorie Carmony 1:52pm May 14, 2011)
I am cleaning- I have had pnuemona for the last 2 months, so I have alot of catching up to do. But, I can't push myself too hard, so I clean a little while, then rest with a good book. It may be slow, but it will get done.
(Debbie Penny 1:53pm May 14, 2011)
Now that Soccer season is over for a while, we can get around to all of the other little weekend things. No time to sit down and read, but audiobooks fit a busy schedule nicely--listened in the car running errands, and with my WMA/MP3 player in the grocery store.
(Janet Martin 1:57pm May 14, 2011)
I'm going to the paperback trader! Its so nice to be able to read as much as I desire without breaking the bank.
(MaryEllen Hanneman 1:59pm May 14, 2011)
I will be enjoying some time on the computer, reading, maybe watch a dvd today... today will be a veg day for me!
(Colleen Conklin 2:08pm May 14, 2011)
I did some laundry already and will probably go watch some TV and read a little.
(Jane Cheung 2:12pm May 14, 2011)
Just finishing the newest title in Lisa Shearin's latest SFR. REALLY needed the escape. The laundry & cooking dinner awaits.
(Susan Driskill 3:04pm May 14, 2011)
My plants which I picked at a sale last weekend have been self-watered with all the rain that's descended here. I'm planning on putting them in before Memorial Day since we may have a late frost. I've got laundry on my list today along with giving a holler to my friends. Last month my mom put on a Victorian Tea Party Benefit for the "Hysterical" Society in town. I was a Victorian maid and my mom's right hand doing whatever was necessary to have it flow smoothly. The other 6 maids brought their own silver, tablecloths and napkins for their tables plus prepared all the dainty food. Mom made 2 kinds of soup
which was a warm-up for the continuous pouring of 3 kinds of tea, finger sandwiches, scones and lemon mousse. I brought a huge picture and matching fireplace screen which livened up the decor. One lady gave a basket of flowers and 2 bouquets of lilies that fragranced the room. It was fun before, after and during except for the standing on the feet part. I'll do it again next time.
(Alyson Widen 3:06pm May 14, 2011)
Having company for Karioke. Half the people cancelled. So am not too happy. Oh well.

Love Carolyn's books. Glad she has several coming out soon.
(Pat Lieberman 3:18pm May 14, 2011)
As I am in the process of re-doing my home office, I will be working on the filing project today. Can't do laundry today as someone beat me to the laundry room - LOL! I also am working on my shopping list for groceries for the next week and am heading Hush by Adair!
(Jackie Wilson 3:31pm May 14, 2011)
Today I am relaxing with a good read on the Kindle and watching a little tv on this rainy Saturday. Enjoy your weekend.
(Tina Rucci 3:46pm May 14, 2011)
i'm spending a little time catching up with some of the blogs and then i'm just watching movies and reading books with the family today.
(Tammy Ramey 3:53pm May 14, 2011)
Started two new books - one I'm reading, one I'm writing.
(Margay Roberge 4:15pm May 14, 2011)
What a great book club, wish I could be there. Saturdays I often spend time cooking and freezing portions for the next week or so.
(Shirley Nienkark 4:26pm May 14, 2011)
Trying to find a good book to read today
(Lynn Lanzon 4:46pm May 14, 2011)
Today is yard work in the morning and baking a batch of brownies for my son in the afternoon. I'm pretty sure that while the brownies bake I will catch a few minutes of reading time.
(Robin McKay 4:48pm May 14, 2011)
I worked today and got home over an hour ago. Its a rainy day here and i am
gonna curl up on my couch with a glass of wine and a good book to read tonite.
(Elisa Varey 5:12pm May 14, 2011)
No great plans for today, but the garden does call for some attention.
(Mary Preston 5:19pm May 14, 2011)
I'm determined to get in six hours writing and revising my current WIP. I'll also do housework and learn more about computers. Well, try to.
(Mary Anne Landers 5:29pm May 14, 2011)
Just doing the usual stuff today, too cold outside to do anything there.
(Wilma Frana 5:52pm May 14, 2011)
Doing as little as possible today and just enjoying the quiet. Have a great weekend!
(Tracie Travis 5:53pm May 14, 2011)
Nothing special:
.empty the DVR
.catch up on some reading(newspapers/magazines starting to pile up)
.some online surfing
Household chores will be put off til tomorrow.
(Mona Garg 6:05pm May 14, 2011)
Hi Sara, I'm sipping my tea as I chat with you and all the others. I went to the mall today, had to find a birthday gift for my sister-in-law. JCP had a nice sale and I found a Liz Claiborne handbag in a stunning red leather. Yup, I bought it and stuffed a gift card from starbuck's in one of the zipper compartments. I was showing it off the my husband, who asked my why I didn't buy one for myself since . I liked it so well. Hummmm---. I'll be going back tomorrow to see if I can't find another one. If I can't find another like it, she'll have to settle for my next pick. The red is mine. I have the best husband.
(Rosemary Simm 6:20pm May 14, 2011)
I am sitting at the computer becuase it is raining out today and isnt suppose to stop until Monday, yukk. At least I got a lot of my garden seeds planted yesterday so that was a good thing, this rain will help them grow. Thanks for the great contest.
(Jerriann Graff 6:30pm May 14, 2011)
We,re doing spring cleaning and I'm reading,Lydia Dare's , It happen one bite.
(Deb Pelletier 6:31pm May 14, 2011)
Home again after a day doing quilty things - love fabric! Have been looking for Carolyn Brown books but no luck so far! Where can I find some?
(Sherry Moran 6:54pm May 14, 2011)
I had to stock up on groceries and do some cooking when I got back. Though I will be catching up on some reading this weekend :)
(Leni Kaye 7:08pm May 14, 2011)
Working in my garden in between rain showers. When the rain hits, I pick up a book and read.
(Winnie Kowalski 7:50pm May 14, 2011)
I took my car to be serviced & went to an outlet mall. That was kind of depressing - at least half the stores were empty - guess that's a reflection on the economy. But then had a nice early supper. So glad Spring is really here!
(Diane Sallans 8:09pm May 14, 2011)
How lucky you are because I would love to have tea and discuss books! I just finished Rachel Gibson's Any Man of Mine and loved it! Have a good weekend!
(Renee Pajda 10:05pm May 14, 2011)
It's a rainy, dreary day here - a day to stay in and read. Of course, there's always laundry humming in the background.
(r w 10:13pm May 14, 2011)
Had to do some shopping,now I have to fix supper for my husband and I. We will most likely watch a movie after supper. I always enjoy reading my book before bed.
(Linda Hall 10:16pm May 14, 2011)
Today - cleaning my office. Tomorrow - cleaning my office. But, I am meeting a reading buddy on Thursday. Something to look forward to while cleaning my office :)
(Jennifer Beyer 10:35pm May 14, 2011)
Spent the day watching my grandchildren, and cleaning their toy room , with them helping. It was a fun day, we played games as we cleaned.
(Frances Namuth 11:11pm May 14, 2011)
After a trip to the Library and grocery shopping I plan to have a ice tea and read The Whisper by Carla Neggers. Thanks for the contest!
(Teresa Ward 11:25pm May 14, 2011)
grocery day for me! and watching the rain! A great day!
(Hollie Rieth 11:36pm May 14, 2011)
That sounds so fun, I wish I could join! I worked today.
(Robin Daily 11:44pm May 14, 2011)
My brother and his family had a barbecue for family and friends as end of the university year, and, oh yes, to celebrate another nephew's successfully closing a deal today for a new home to go along with a promotion which brings his family closer into our orbit. One niece is going to Uganda for 2 and a half months, and my nephew's girlfriend, after finishing her doctoral thesis revision will join him in Vancouver, B.C. To top it off, we had to drive home in a deluge with multiple "drowning" vehicles. I could definitely use some romantic comedy, today or any other day.
(Sigrun Schulz 12:47pm May 15, 2011)
Since I'm nursing a cold, I decided I really needed to sleep in and spend a
relaxing day finishing up Ann Aguirre's Shady Lady (excellent book!). I never
even left the house, and since it rained part of the day, I was perfectly content to
stay in.
(Barbara Elness 1:22am May 15, 2011)
Just some normal womanly stuff of cooking and cleaning, after which reading, my secret passion!
(Nas Dean 4:49am May 15, 2011)
Getting ready to take bagels to one of my daughters (we alternatate between our two girls and their families). Tea sounds great! When I come home I think I'll fix a cup of tea and enjoy a good book!
(Linda Leonard 8:53am May 15, 2011)
I'm meeting some friends for dinner.
(Pam Howell 10:18am May 15, 2011)
It was a full day! Went shopping with my sister for new clothes (she just lost 45 lbs using Weight Watchers, so it was a thrill to see her in her new clothes!). Hugged my horse, couldn't ride since it was too rainy. Went dancing with my husband in the evening (the first time dancing in many years-fun!). Then read part of a fun chick book before crashing for the night. I read every day, it is my passion (besides my horse, of course!).
(Jody Hollenbeck 10:33am May 15, 2011)
I to love tea! But my grandmother and great-grandparents on that side were English, so tea was common in our family. I used to babysit a daughter of one of my daughter's friends and for her 8th birthday she had a "tea" with her girlfriends. I helped her make the finger sandwiches, little cookies, and cakes. We put the tablecloth on and got out my good china along with special assortments of tea and hot chocolate ( just cause these were young girls). The girls got all dressed up and were so "adult" acting. It was a BLAST! And probably one of her best birthday presents of all time. For me too.
(Amy Conley 10:53am May 15, 2011)
I might go to a movie this afternoon.
(Wilma Frana 11:05am May 15, 2011)
I will be crocheting on an afghan for my grandson, maybe going to a matinee. The choices are so many...seems like there either is not anything I care to see at the movies or I am torn between several.
(Felina Pence 11:15am May 15, 2011)
We were going to car cruises and shows all weekend, but were rained out. So it's a good weekend for reading and naps!!!
(Sharon Knight 11:21am May 15, 2011)
Weekends are used for housework. My daughter and I spend
time doing the chores and talking about different things.
Then we each pick up a book and read. I know I am weird but
I look forward to the weekend because of the time I spend
with my duaghter.
koonie2888 at yahoo dot com
(Michelle Bledsoe 11:38am May 15, 2011)
My parents were over yesterday so I cleaned then, today just being lazy with my family, reading watching movies.
(Robin Blankenship 1:01pm May 15, 2011)
Oh to live in DFW Area for the Tea Party! I would have loved to relax with a nice cup of Earl Grey with everyone!
(Janice Milliken 1:03pm May 15, 2011)
Mainly just relaxing around the house this weekend.
(June A, Manning 1:22pm May 15, 2011)
Another day of rain. Will sit by the fire and read a good book. May also go and meet with my friends at a local Craft Store for some knitting or crocheting projects.
(Pam Alderson 1:30pm May 15, 2011)
I am cleaning today. Yesterday I had to take my son to his t-ball party (where he received his trophy). He is so proud of it too. And, I had to take my daughter to her girl scout meeting! :) I'm trying to get some good reading in today.
(Billie Deese 1:50pm May 15, 2011)
I'm doing what I do most weekends from February to November - watching a NASCAR race and chatting to my friends via gchat as we watch the race "together" in our respective living rooms across the country. Earlier today, I dropped in on my friend's cat and read a book to her. I'm not sure she appreciated the book, but she definitely appreciated the company.
(Min Jung 2:10pm May 15, 2011)
I went to exercise and church services today. Came home and fixed dinner--chicken, zuchinni souffle, and baked peanut butter cookies. Now I'm watching a baseball game--Phillies vs. Braves.
(Shirley Younger 4:11pm May 15, 2011)
I AM DOING SPRING CLEANING..COULD USE A NEW BOOK TO RELAX WITH WHEN IT'S DONE!
(Silvana Moscato 4:11pm May 15, 2011)
at work but i am so happy i work at a place i can read and take phone calls!!!!
(Jennifer Beck 5:18pm May 15, 2011)
Working all weekend, hope to have the chance to read a bit.
(Diane Sadler 6:06pm May 15, 2011)
I've been attacking my new books on my kindle. So much to read, so little time.
(Renee Brown 6:22pm May 15, 2011)
I have been buried in Kristin Higgins My One and Only! So enchanting! And I love that her character is trying not to cuss so she comes up with some interesting words instead of cuss words! Thanks for having the contest. Would love to have tea with you!
(Kathy Sexton 6:29pm May 15, 2011)
My regular Sunday routine, go to work and then attend evening service at church.
(Sheila True 6:40pm May 15, 2011)
Wow, sounds like a great book to read and I pray that I win this great contest from freshfiction.com
GOD Bless Everyone!
Thanks, Cecilia
(Cecilia Dunbar Hernandez 8:45pm May 15, 2011)
spent the day traveling, looking forward to relaxing the evening away
(d Kenney 9:44pm May 15, 2011)
I love tea parties when the tea is not served in the same pots that a restaurant serves coffee. I can always taste the coffee! Yuck!!
(Molly Wilsbacher 11:25pm May 15, 2011)
Just having a day doing stuff in the house. My get in some reading and crafting later.
(Michelle Grayce 5:58am May 16, 2011)
What's better than talking about books (ok maybe reading them lol). We're helping my daughter move back home after graduating from college - yay. Now to find a job!
(Jeanne Sheats 1:44pm May 18, 2011)
Really need to do some yard work,pulling weeds etc, but have a sunburn from playing too long in the pool with the grandkids so think I have to stay inside. What a shame, may just have to read! after shopping with my youngest daughter.
(Elizabeth Parzino 11:57am June 23, 2011)
well today i got 4 e book and i am going to read at least one maybe 2 and then we are going to a baseball game the cards and the ark razor back are playing tonight in Springfield mo then have dinner at the staduim
(Desiree Reilly 12:16pm June 23, 2011)
i for got i did cut some of the tall grass around the ac and then i got the day Lilly some more sun by doing it
(Desiree Reilly 12:17pm June 23, 2011)
We are finally getting some rain, so I'll stay home and read a good book.
(Anna Speed 1:10pm June 23, 2011)
I'm doing laundry, but I wish I was going to a monthly tea. It sounds fun!
(Yuka Liew 1:50pm June 23, 2011)
It's a beautiful day here. The kids are off with Grandpa so... heading out on the deck, with my current read and a cup of tea. (Means I'm not getting anything done this afternoon! Lol.)
(Jane Limback 2:17pm June 23, 2011)
It's a rainy day,so I'm going to do a little housework,then I'll make some tea and start a new book.
(Linda Hall 2:38pm June 23, 2011)
IT IS HOT AND HUMID HERE IN NYC..I AM CURLING UP WITH MY KITTIES AND WRITING TO YOU. I AM IN IT TO WIN IT!
(Silvana Moscato 2:43pm June 23, 2011)
Registered users may leave comments.
Log in or register now!