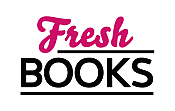 May Books to Delight
Reviews
21 - 40 of 640 ( prev | next )
The Burning Chambers
by Kate Mosse
"Phenomenal work of historical fiction set during tumultuous times in France's history"
Posted March 1, 2020


The year is 1562 and the people of France are divided by religion. The Wars of Religion have commenced, and it's Catholics versus Huguenots, where even the bonds of family and friendship are fraying. Minou Joubert is running her father's bookshop, as her father remains listless Read more...



The Burning Chambers
by Kate Mosse
"Phenomenal work of historical fiction set during tumultuous times in France's history"
Posted March 1, 2020


The year is 1562 and the people of France are divided by religion. The Wars of Religion have commenced, and it's Catholics versus Huguenots, where even the bonds of family and friendship are fraying. Minou Joubert is running her father's bookshop, as her father remains listless Read more...



The Fenmere Job
by Marshall Ryan Maresca
"A must read for fantasy fans!"
Posted February 29, 2020


Verci Rynax had promised his wife he was out of the family business for good. From now on, the bakery would be their livelihood with no more thieving hijinks planned with his brother, Asti. The truce with their old ally, Josie Holt, is still standing and they are looking Read more...



Matchmaking Can Be Murder
by Amanda Flower
"Can Millie solve a mystery and clear her niece's name?"
Posted February 27, 2020


Millie Fisher has a knack for knowing when a relationship is meant to be. Unfortunately, she also knows without a doubt that her beloved niece, Edith Hochstetler, isn't headed for true love and happiness with her fiancé, Zeke Miller. After all, Edith owns the very lucrative Read more...



Imaginary Numbers
by Seanan McGuire
"Who will survive when the cuckoo vs human war begins?"
Posted February 27, 2020


Sarah Zellaby hasn't left her home alone in five years, not since she'd used her abilities to help Verity and Dominic escape from the Covenant of St. George. Now she's determined to travel alone to Ohio to visit the rest of her adopted Read more...



Hems and Homicide
by Elizabeth Penney
"Intriguing cozy mystery with fascinating characters"
Posted February 22, 2020


Iris Buckley is excited about the new store she's opening with her grandmother, Anne Buckley. Ruffles and Bows will feature a variety of linens, both vintage and current, as well as various craft classes and aprons aplenty. The storefront they've just leased is the first Read more...



Adequate Yearly Progress
by Roxanna Elden
"Insightful satire about the educational system"
Posted February 19, 2020


Brae Hill Valley is like many other high schools in America, where teachers struggle to cope with the daily trials of teaching. This year, however, Brae Hill Valley has a new challenge as a celebrity author praised for his slogans and "easy fixes" to education has been Read more...



The Secret Chapter
by Genevieve Cogman
"A darned good story where the Librarian is the heroine and books have power..."
Posted February 5, 2020


The truce between the dragons and the Fae changes how Librarians can operate. As co-signatory to the peace accords, the Library must remain a neutral party, which includes no stealing books (euphemistically called retrievals) even for the purpose of maintaining the balance of order and chaos. Unfortunately, a Read more...



Naked Came the Florida Man
by Tim Dorsey
"A must read if you love Florida and all its weirdness!"
Posted February 1, 2020


"Don't shoot guns into the hurricane." Even Serge A. Storms is stunned that Floridians need this warning from the Pasco County Sheriff's Office, and Serge is very familiar with the outrageous exploits so common to Florida. Serge is hot on the Read more...



Golden in Death
by J.D. Robb
"Opening packages can be deadly...."
Posted February 1, 2020


Who can't resist opening a package, particularly if it looks like a surprise gift? Unfortunately, someone is using packages to deliver a toxic gift, one that has Lieutenant Eve Dallas sending in a hazmat team to clear the area. Dr. Kent Abner, a beloved pediatrician, is the Read more...



A Murderous Tangle
by Sally Goldenbaum
"A crafty hygge style mystery with red herrings aplenty!"
Posted January 18, 2020


The Seaside Knitting Studio is hosting its first holiday hygge and all the members are looking forward to a quiet gathering knitting or crocheting before a warm fire in their comfortable clothes with hot spiced cider and homemade cookies. Unfortunately, a murder disrupts the town of Sea Harbor and Read more...



Spartan Destiny
by Jennifer Estep
"A must-read for all fantasy fans!"
Posted January 18, 2020


Rory Forseti, a Spartan and Mythos Academy student, and the rest of Team Midgard are determined to keep powerful artifacts out of the hands of the Reapers. Rory has a more personal reason for hating the Reapers and their diabolical leader, Covington, as he murdered her parents when they Read more...



Hounds of the Basket Stitch
by Anne Canadeo
"Can the Black Sheep knitters uncover who harmed Holly?"
Posted January 18, 2020


Maggie Messina and the rest of the Black Sheep Knitters are excited about heading out to the Piper home for their Thursday night knitting group. Maggie has a special lesson planned for Holly and Rose, taking care to find one that Rose can be successful with despite her brain Read more...



Murder at the Arts and Crafts Festival
by G.P. Gardner
"Who killed Twinkle Thaw?"
Posted January 5, 2020


The Arts and Crafts Festival is in town, and Fairhope, Alabama is busy hosting various artists, including Twinkle Thaw. Twinkle hasn't endeared herself to the residents of the Harbor Village retirement community. After all, she still owes a fiftieth anniversary portrait to residents Jim and Nita Bergen Read more...



The Vanishing
by Jayne Ann Krentz
"THE VANISHING showcases why Jayne Ann Krentz is one of the masters!"
Posted January 5, 2020


Fifteen years ago, Oliva LeClair and Catalina Lark witnessed a murder- only no one in Fogg Lake believed them. After all, Fogg Lake residents have been a bit unique ever since the "Incident" some forty years ago. Since that time, the town has remained shrouded in a Read more...



A Longer Fall
by Charlaine Harris
"Splendid combination of multiple genres"
Posted January 2, 2020


Life as a gunnie isn't always easy, and thus Lizbeth Rose is adjusting to a new crew after her last disastrous assignment (see AN EASY DEATH for more details). Their assignment seems simple: accompany and guard a crate headed to Read more...



Ginger Snapped to Death
by Catherine Bruns
"Delightfully crazy characters that will keep you in stitches!"
Posted December 19, 2019


Sally Muccio is due to have her baby at any moment. In the meantime, she's savoring the holiday season. Her bakery, Sally's Samples, is doing well and she's enjoying baking with her best friend, Josie. Unfortunately, carjacked by Santas, and things quickly head Read more...



Wicked Hour
by Chloe Neill
"Must-read series for urban fantasy fans!"
Posted December 8, 2019


Elisa Sullivan is finding her way in the vampire world. She's unique, in that she was born rather than made, and her parents are the rulers of Cadogan House. Meanwhile, Connor Keene is the son of the North American Central Pack's Apex and is in Read more...



A Madness of Sunshine
by Nalini Singh
"The kind of thriller to be savored..."
Posted December 7, 2019


Returning to Golden Cove was never an option for Anahera "Ana" Rawiri… until her husband died and she met his pregnant mistress. Now Ana is back home and intends to spend time with her best friend while healing emotionally. Detective Will Gallagher is Golden Cove&rsquo Read more...



The Rise of Magicks
by Nora Roberts
"A tale any fantasy lover will enjoy!"
Posted November 23, 2019


The Doom virus annihilated civilization as we know it, while various magickal abilities began to emerge in the population. A fanatical group called the Purity Warriors has risen to power and subsequently imprisons, tortures, and murders those imbued with magickal powers. Fallon Swift is "the One" foretold Read more...



Debbie Wiley
Features & Posts
27 comments posted.

Re: The Demigod Complex (3:34am February 22):

I love the premise of this one! Looking forward to reading
it :)

Re: Betraying the Billionaire (6:58pm December 21):

You and I had similar thoughts except I decided to mention
all my usual favorites in the intro and that select some in
categories I created LOL

Re: Chai Another Day (10:53am June 13):

Great series! Can't wait to read this one.

Re: Trial By Fire (5:39pm March 24, 2016):

I love that perspective! Now if only the general public
could get that through their heads.....

Re: Secret Sisters (7:53am January 16, 2016):

Miranda, you've never read one??? OMG, you HAVE to read one
of her books! And yes, great job, Netta!

Re: Asylum (10:00pm October 30, 2015):

When I was a kid, my brother and I were riding in the
back of a pickup truck (this was back in the days when
that was considered okay!). My parents were in the truck
driving us along a dark, forested area on some small road
in the middle of nowhere, SC. My brother and I have
overactive imaginations and swore we saw "tree people"
staring at us and banged loudly on the window and
demanded we all squeeze inside the truck so we'd be safe
from the "tree people". We still laugh about it to this
day!

Re: The Summer Marked (3:56pm September 24, 2015):

Oh I'm definitely an end-peeker! I even read the end of the
Harry Potter series as I had to know who made it and who
didn't.

Re: Waiting for Ethan (4:17pm September 15, 2015):

Oh I'm definitely an "end peeker" when it comes to books!

Re: Fudging the Books (3:45pm August 3, 2015):

I love to travel! My favorite place to travel is somewhere
new. This summer we explored Las Vegas and went to the
Grand Canyon. I also went on my first ghost tour in
Savannah, GA.

Re: Briar Queen (6:32am June 12, 2015):

I absolutely LOVE the Night and Nothing series!

Re: For Your Love (7:34am May 9, 2015):

How did I miss this one coming out? Love anything Beverly
Jenkins writes!

Re: Bittersweet (7:21pm April 6, 2015):

Love this series!

Re: Gideon (6:47am March 24, 2015):

I'm excited to hear about JERICHO!!

Re: The Perilous Journey of the Not-So-Innocuous Girl (8:05pm March 21, 2015):

Steampunk can be fun- especially seeing how the heroines
manage such adventures with their fancy dresses!

Re: The Dragon Conspiracy (12:55pm February 7, 2015):

I just recently read the short story in NIGHT SHIFT and have added a couple of your other books in my TBR pile as a result.

Re: Revenant (3:21pm December 19, 2014):

Love love LOVE Castiel! In fact, I love just about anyone on Supernatural as that still ranks as one of the best tv shows in that genre imo. And Hellboy... who can't help but love Hellboy just cause!

Re: Murder Of A Needled Knitter (7:56pm September 15, 2014):

Those 5 things are so very, very true!! I'm so sorry you couldn't find a way to put the Dooziers on a cruise- even the thought has me laughing like a loon. As for your question, I try to avoid hobby groups other than book clubs but yes, I've been in a book club with an individual that should be thankful the members didn't read a lot of mystery novels or I'm sure they'd have figured out a way to dispose of her permanently LOL!!!

Re: Zombified (12:34pm September 1, 2014):

I love vampires, shifters, and all sorts of other supernatural creatures... but a zombie? Oh this is one story I MUST read! Love your first paragraph of this blog as it hooked me.

Re: Going Down in Flames (8:06am July 11, 2014):

Love dragon stories and the comment about the oreos cracked me
up. Adding this one to my list to get.....

Re: Mirror X (8:03am July 11, 2014):

Okay, you got me intrigued... downloaded the book to my Kindle
just now!

Re: Vampire Trouble (8:02am July 11, 2014):

Adding this series to my ever growing list of books I need to
read!

Re: Rebel (7:58am July 11, 2014):

Love sci fi/paranormal/romance blends! I've heard great things
about this series and own all the books- now I just need to
find time to read them!

Re: Darkwalker (6:05pm June 17, 2014):

Love the cover and can't wait to read the second book!

Re: The Strain (8:16pm March 11, 2014):

I'm so excited about this! LOVED LOVED LOVED the trilogy.

Re: The Promise (10:59am April 19, 2009):

Why do I read? That's almost like asking me why do I breathe?? I've been reading for as long as I can remember. My parents made sure I developed a love of reading. Anyone else old enough to remember the records that accompanied the children's books?? I had my own little record player and I played all of those little 45s and 33s to death!

Re: Turn Coat (7:04pm February 21, 2009):

What fun!I'm a huge fan of Jim Butcher so one day I hope to attend something like ConDFW....

Re: The Secret Life of Bees (11:16am February 8, 2009):

I usually try to read a book before seeing the movie. There are a few authors I prefer the movies to the books though, and John Grisham is one of those actually.