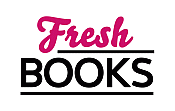 October's must-reads: a bookish harvest you won't want to miss!
Lincoln Child
Lincoln Child was born in Westport, Connecticut, which he still calls his hometown (despite the fact that he left the place before he reached his first birthday and now only goes back for weekends).
Lincoln seemed to have acquired an interest in writing as early as second grade, when he wrote a short story entitled Bumble the Elephant (now believed by scholars to be lost). Along with two dozen short stories composed during his youth, he wrote a science-fiction novel in tenth grade called Second Son of Daedalus and a shamelessly Tolkienesque fantasy in twelfth grade titled The Darkness to the North (left unfinished at 400 manuscript pages). Both are exquisitely embarrassing to read today and are kept under lock and key by the author.
After a childhood that is of interest only to himself, Lincoln graduated from Carleton College (huh?) in Northfield, Minnesota, majoring in English. Discovering a fascination for words, and their habit of turning up in so many books, he made his way to New York in the summer of 1979, intent on finding a job in publishing. He was lucky enough to secure a position as editorial assistant at St. Martin's Press.
Over the next several years, he clawed his way up the editorial hierarchy, moving to assistant editor to associate editor before becoming a full editor in 1984.
In 1987, Lincoln left trade publishing to work at MetLife. In a rather sudden transition, he went from editing manuscripts, speaking at sales conferences, and wining/dining agents to doing highly technical programming and systems analysis. Though the switch might seem bizarre, Lincoln was a propeller-head from a very early age, and his extensive programming experience dates back to high school, when he worked with DEC minis and the now-prehistoric IBM 1620, so antique it actually had an electric typewriter mounted into its front panel. Away from the world of publishing, Lincoln's own nascent interests in writing returned. While at MetLife, Relic was published, and within a few years Lincoln had left the company to write full time. He now lives in New Jersey (under protest--just kidding) with his wife and daughter.
Log In to see more information about Lincoln Child
Log in or register now!
Series
Gideon Crew | Pendergast | Nora Kelly
Books:
Extinction, May 2024
Hardcover
Dead Mountain, September 2023
Nora Kelly
Hardcover / e-Book
The Cabinet of Dr. Leng, January 2023
Agent Pendergast #21
Hardcover / e-Book
Chrysalis, July 2022
Jeremy Logan Series Book 6
Hardcover / e-Book
Diablo Mesa, February 2022
Nora Kelly #3
Hardcover / e-Book
The Scorpion's Tail, September 2021
Nora Kelly Series #2
Paperback / e-Book
Bloodless, August 2021
Pendergast #20
Hardcover / e-Book / audiobook
The Scorpion's Tail, January 2021
Nora Kelly Book 2
Hardcover / e-Book
Verses for the Dead, December 2019
Agent Pendergast
Mass Market Paperback / e-Book (reprint)
Old Bones, August 2019
Nora Kelly #1
Hardcover / e-Book
Verses for the Dead, January 2019
Agent Pendergast #18
Hardcover / e-Book
The Pharaoh Key, June 2018
Gideon Crew #5
Hardcover / e-Book
Beyond the Ice Limit, January 2017
Gideon Crew #4
Mass Market Paperback / e-Book (reprint)
Beyond The Ice Limit, May 2016
Gideon Crew #4
Hardcover / e-Book
Folrgotten Room, May 2015
Hardcover / e-Book
The Lost Island, August 2014
Gideon Crew #3
Hardcover / e-Book
White Fire, November 2013
Special Agent Pendergast #13
Hardcover / e-Book
Gideon's Sword, March 2011
Gideon Crew
Hardcover / e-Book
Cemetery Dance, June 2009
Pendergast series
Hardcover
Terminal Freeze, March 2009
Hardcover
The Wheel of Darkness, September 2007
Special Agent Pendergast #8
Hardcover
The Book of the Dead, July 2007
Special Agent Pendergast #7
Paperback (reprint)
Deep Storm, January 2007
Hardcover
The Book of the Dead, May 2006
Hardcover
Brimstone, August 2004
Hardcover
Cabinet of Curiosities, June 2003
Paperback (reprint)
The Relic, January 2003
Paperback (reprint)