Thanksgiving time is full of typical traditions here in the United States. Families gather and eat way too much comfort food, and many of the foods are recipes handed down from generation to generation. We watch the Macy's Thanksgiving Parade before settling into the couches to watch football the rest of the day (or in the case of the children, heading outside to play with their cousins). Publix does an excellent job at capturing the heartwarming aspects of this holiday - food, family, football, and giving thanks. But what about people who don't fit in the traditional mode, whether it's a lack of biological family (either by choice or by circumstances) or folks that just don't fit in with the family expectations? Thankfully, books offer us options for all on Thanksgiving and here are a few that tug at my heart this year.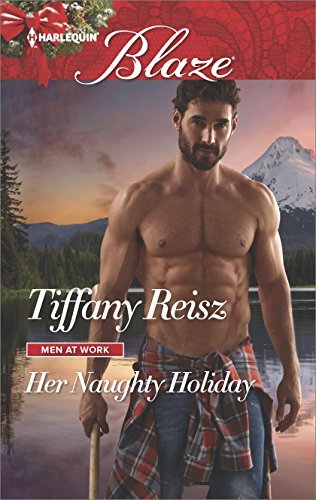 HER NAUGHTY HOLIDAY by Tiffany Reisz features Clover Green, a successful businesswoman with her own company that has just been offered a huge buyout. Unfortunately for her family, that's not enough as they want her married with children and Clover is decidedly single- and Thanksgiving is approaching. Enter her teenage employee, Ruthie Fields, and her, plot to hook up Clover and her dad, Erick. HER NAUGHTY HOLIDAY delves into family expectations and hurts, along with a bunch of laughs and heartwarming moments, and is perfect for a Thanksgiving read. I'm not normally one to look for holiday-specific Tiffany Reisz captures the heartbreak and dread families can create around holidays without becoming too dark to read this time of year.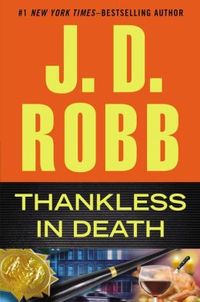 Another favorite this time of year for me is the In Death series, featuring Lt. Eve Dallas and her husband, the uber-wealthy Roarke. THANKLESS IN DEATH is J.D. Robb's nod to Thanksgiving, where Eve and Roarke, along with Peabody and the rest of the group, have a murder to solve. More importantly, Eve and Roarke are hosting Thanksgiving with his Irish relatives visiting, along with the assortment of friends who are more like family. Eve's biological family was just despicable, but her determination and grit, along with some great friends, have helped her create her own family of friends who will stand by her through thick and thin. Whether one reads the Thanksgiving-specific book or the more recent release, DESPERATION IN DEATH, the whole concept of friends becoming family is a central underlying theme to the In Death series and why many of us devour these books immediately, and then read and reread them repeatedly.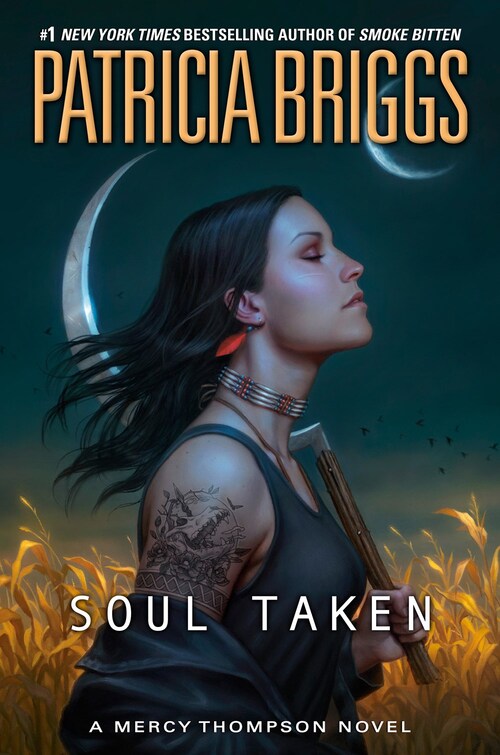 Switching to urban fantasy, Patricia Briggs and her Mercy Thompson series also dig into the issues of family beyond something more than blood relationships. Mercy is a shapeshifter, a coyote, but she is married to Adam Hauptman who is Alpha of the Pack. It hasn't been an easy ride at times, as some Pack members have protested her role in the Pack, but she's learning to navigate Pack family while keeping her close friendships with others. SOUL TAKEN brings back some of my favorites, such as Zee and Tad, along with a few others, and is a great reminder of the bond of friendships and families in the face of danger.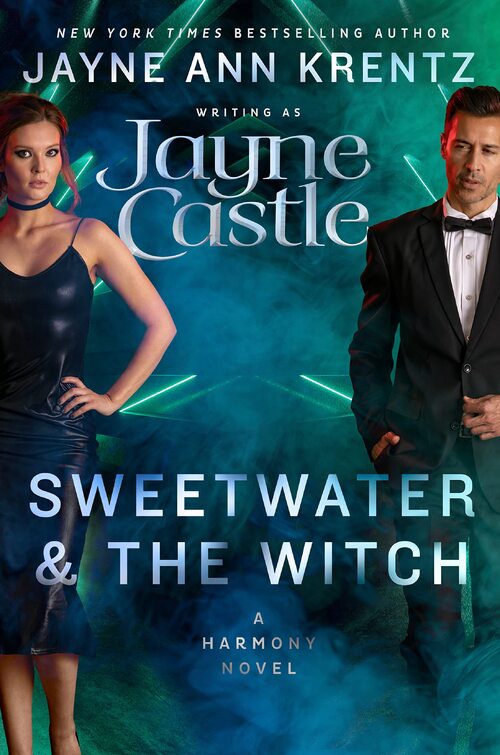 And speaking of families, what about the weight that a family name can carry through the generations? Jayne Castle's Harmony and Arcane Society series delves into the history of several families, going from the past to the contemporary and even into the future. SWEETWATER AND THE WITCH focuses on two powerful talents, Ravenna Chastain and Ethan Sweetwater, both of whom are deemed unmatchable by most matchmaking agencies. Ethan is part of the Sweetwater family, a family that quietly hunts monsters in society that the regular authorities can't handle. Ravenna, meanwhile, needs a date for a family affair and has a talent only the dust bunnies truly get to enjoy. Heritage and tradition follow each of the major families in the Harmony and Arcane Society series, and each one is a joy to read. Jayne Castle uses different pseudonyms so readers only interested in one period can keep them straight but trust me when I say you'll want to read them all!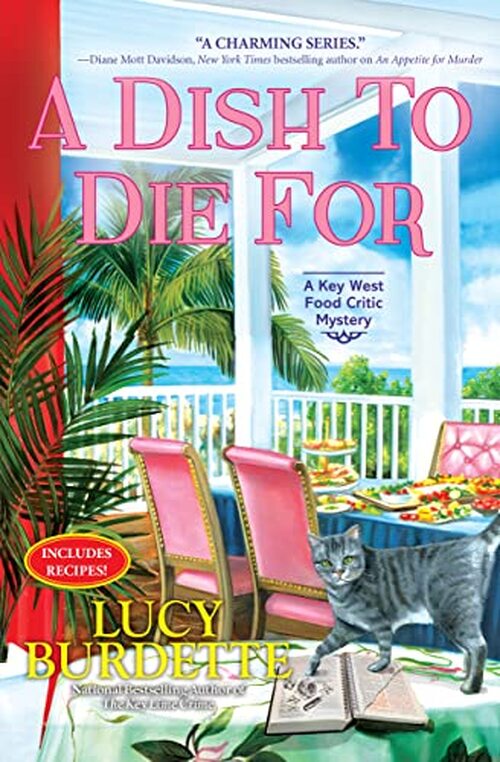 If you like books more on the cozy mystery side, then look no further than the Key West Food Critic series by Lucy Burdette! A DISH TO DIE FOR is bringing more of the family members to Key West to visit as we learn more about Nathan's family. However, the heart and soul of all the Key West Food Critic books is Hayley Snow and food! Admittedly, most of the delectable restaurants we visit aren't exactly Thanksgiving-style meals, but the food is beyond scrumptious AND the restaurants are real! One of my favorite aspects (other than the food!) is the relationship between Hayley and Miss Gloria. Miss Gloria is an older lady full of spunk but with a protective family far away. She's become more like family than friend to Hayley and remains independent without her family worrying because of their friendship. I love how they celebrate together and often eat meals together, just like family!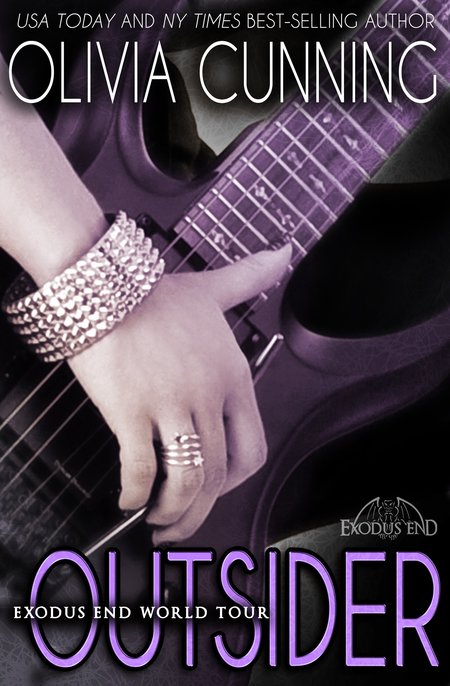 As much as Thanksgiving is associated with family, it is also associated with the good and bad that comes with families and expectations for family celebrations. For many members of the LGBTQ+ community, holidays can be a difficult time, depending on how accepting their families are when it comes to who they are. Olivia Cunning's Sinners on Tour and Exodus End World Tour feature rock stars getting up to all kinds of wild shenanigans, but Cunning doesn't shy away from deeper themes. In DOUBLE TIME and her follow-up book, OUTSIDER, Cunning tackles the complications that arise when a heterosexual woman unexpectedly forms a polyamorous relationship with two bisexual men. Trey is the charismatic guitarist for The Sinners, but to his biological family and his band family he is just "Trey". His friends and family never judge him, but when he falls in love with Reagan AND her ex Ethan – he finds a plethora of people ready to judge him and the people he loves. Over the course of the two books, all three characters are forced to confront their hang-ups, as well as negative feedback from a few family members and society at large when their relationship is made public. While the media and fans are quick to try and find anything salacious about this relationship, the author does a deep dive into family dynamics, prejudice, and the capacity to love. In her book WICKED BEAT, Cunning specifically sets a chunk of her story around the Thanksgiving holiday and the drama involved with her family meeting her new boyfriend. In that case, the hero – who was bussed around between foster families growing up – leans on his band family for support.
What are some other books that tug at you this Thanksgiving?
Debbie Wiley is a senior reviewer at Fresh Fiction. You can find more of her articles and reviews here.
No comments posted.