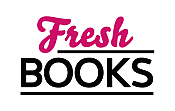 Best reads for September
Reviews
1 - 20 of 710 ( prev | next )
Body Over Troubled Waters
by Denise Swanson
"Nobody liked the school superintendent... but who wanted him dead?"
Posted August 1, 2021


Any school day that starts with an impromptu mandatory staff meeting with the school superintendent is bound to be a bad one. Superintendent Shamus Wraige isn't exactly known for his wise decision making but this one particularly upsets Skye Denison-Boyd. Dr. Wraige has decided to eliminate Read more...



Murder at the Taffy Shop
by Maddie Day
"The parrot steals the show..."
Posted July 4, 2021


Mackenzie "Mac" Almeida runs a local bicycle shop in Cape Cod and is familiar with most of the residents. Beverly Ruchart is one of her regulars and isn't the friendliest patron, but even Mac is surprised when Beverly is angered by her parents' puppy Read more...



The Library of the Dead
by T.L. Huchu
"Unique and eerie paranormal story!"
Posted July 4, 2021


Ropa supports her family by talking to ghosts. She carries their messages to the loved ones left behind, in exchange for a bit of money to help pay the rent and get her Gram's medicine. One night, a ghost named Nicola Stuart insists she needs Ropa&rsquo Read more...



The President's Daughter
by James Patterson, Bill Clinton
"Fast paced and full of intrigue!"
Posted July 4, 2021


Matthew Keating thought he'd survived the worst politics could have to offer. After a failed military operation costs him the re-election as President of the United States, Matthew is ready to settle into a peaceful retirement in New Hampshire. His daughter, Mel, also lives with him Read more...



Lemon Drop Dead
by Amanda Flower
"A baby shower turns into murder...."
Posted July 4, 2021


Emily Keim is pregnant, and her friends want to hold a baby shower for her. Emily is a bit reluctant as she is Amish; she also has a secret that only a few people know. Bailey King, one of the co-owners of Swissmen Sweets and Emily's Read more...



A Glimmer of a Clue
by Daryl Wood Gerber
"Enchanting and magical cozy mystery"
Posted July 4, 2021


The annual fundraiser for community outreach programs in the arts is approaching, and Courtney Kelly is creating two fairy gardens for the event. Her store, Open Your Imagination, focuses on creating fairy gardens and she has a wide selection of imaginative décor in her shop. Not only Read more...



MEG: Generations
by Steve Alten
"Giant prehistoric creatures galore!"
Posted May 24, 2021


The crown prince has plans to release a prehistoric whale, a Livyatan melvillei, back into the ocean. Not only will this appease animal rights groups who are actively protesting, but the whale is a male and they need females to ensure the longevity of their exhibits. At Read more...



Beyond a Reasonable Stout
by Ellie Alexander
"No one liked Kristopher's agenda... but who hated him enough to kill him?"
Posted May 23, 2021


The election for city council in Leavenworth, Washington, is coming soon and the race has turned contentious. Leavenworth's economy relies heavily on the beer industry as the town is well known for its craft breweries, Oktoberfest, and Bavarian Christmas (Christkindlmarkt). Some residents even jokingly refer to it Read more...



Emerald Blaze
by Ilona Andrews
"A must-read author and book for all urban fantasy fans"
Posted May 23, 2021


Catalina Baylor has her hands full. As the Prime Head for the newly established House Baylor, she's juggling the duties of House Baylor Investigative Agency, the demands of her vicious grandmother, Victoria Tremaine, her duties as the Deputy Warden of Texas, and the day to day activities Read more...



Walk Among Us
by Genevieve Gornichec, Cassandra Khaw, Caitlin Starling
"For fans of vampires before vampires sparkled...."
Posted May 17, 2021


Vampires are everywhere, hiding in the seemingly most innocuous places. The RPG game, The Masquerade, dates back to the early 1990s but three authors are breathing new life into the clans and the vampires. Step inside the pages of WALK AMONG US and see what Genevieve Gornichec, Cassandra Khaw Read more...



Shadowed Steel
by Chloe Neill
"A vampire is murdered and Elisa is the main suspect..."
Posted May 17, 2021


Elisa Sullivan is planning for a night with friends, even if her latest bread-making hobby isn't working out too well. Unfortunately, as the party is winding down and only her supernatural friends are left, an unexpected knock on the door sets off a whole new set Read more...



Red Widow
by Alma Katsu
"Strong, character-driven spy thriller..."
Posted May 13, 2021


The CIA is full of suspense and drama, as not even the other agents can be trusted. Lyndsey Duncan fears she torpedoed her ten-year career after an affair with a foreign agent. A call in the middle of the night sends her back into work, only to find Read more...



The Parasite and Other Tales of Terror
by Arthur Conan Doyle, Leslie S. Klinger
"Classic tales of horror"
Posted May 13, 2021


Classic tales of horror… just those three words are enough to make me want to pick up a book and read it. Poisoned Pen Press has collaborated with the Horror Writers Association to produce an imprint of horror classics featuring tales that may have been forgotten other than Read more...



Hemingway's Cats
by Lindsey Hooper
"A hurricane and a whole lot of cats"
Posted May 4, 2021


Laura Lange is taking a step into the unknown. She's taken a job at the Hemingway House in Key West despite the objections of her mom and her fiancé. Laura has been obsessed with Ernest Hemingway and his cats ever since a family trip to Key Read more...



Near the Bone
by Christina Henry
"The evilest monster isn't necessarily a cryptoid...."
Posted April 27, 2021


Mattie runs across a strange track and an eviscerated fox while out checking the traps for food. She's torn between her duties of checking the traps and telling her husband, William, immediately, but chooses to finish collecting the rabbits for their storehouse. What ensues is a nightmare Read more...



Dead Even
by Annelise Ryan
"Relatable characters and a darned good mystery!"
Posted April 22, 2021


A broken pool cue is probably not the death expected for hotshot Montgomery "Monty" Dixon. After all, Monty's face is plastered on signs all over the county as his fame as a wealthy realtor is well known in Sorenson, Wisconsin. Unfortunately, someone had it in Read more...



Last Strand
by Jennifer Estep
"Perfect culmination of a stunningly good urban fantasy series"
Posted April 22, 2021


Gin Blanco has followed the clues left by her mentor and foster father, Fletcher Lane, only to find a surprisingly less amount of money and valuables than expected in a vault at the Bellum Bank. Unfortunately, Gin knows all too well that her uncle and leader of the Circle Read more...



Confident Women
by Tori Telfer
"A glimpse into some of the con women of history...."
Posted April 8, 2021


We're all familiar with the idea of con men, but what about con women? Tori Telfer tackles the idea of con women throughout the ages, focusing on the fact that each and every one of them exuded confidence to those around them. Step inside the pages of Read more...



Flight
by Laura Griffin
"A must-read for romantic suspense fans!"
Posted April 5, 2021


Miranda Rhoads was horrified to discover two dead bodies while out photographing birds in the town of Lost Beach, Texas, but she is familiar with the process and what needs to be done. After all, she has been trained as a CSI investigator and is excellent at spotting the Read more...



The Conductors
by Nicole Glover
"Magic and murder in the post-Civil War time period"
Posted March 29, 2021


The Civil War has ended, and with it a proclamation allowing all people, including those of color, can now freely use magic. Hetty Rhodes and her husband, Benjy, were active conductors in the Underground Railroad system and both have magical talents. In fact, Hetty's talents are so Read more...



Debbie Wiley
Features & Posts
27 comments posted.

Re: The Demigod Complex (3:34am February 22, 2020):

I love the premise of this one! Looking forward to reading
it :)

Re: Betraying the Billionaire (6:58pm December 21, 2019):

You and I had similar thoughts except I decided to mention
all my usual favorites in the intro and that select some in
categories I created LOL

Re: Chai Another Day (10:53am June 13, 2019):

Great series! Can't wait to read this one.

Re: Trial By Fire (5:39pm March 24, 2016):

I love that perspective! Now if only the general public
could get that through their heads.....

Re: Secret Sisters (7:53am January 16, 2016):

Miranda, you've never read one??? OMG, you HAVE to read one
of her books! And yes, great job, Netta!

Re: Asylum (10:00pm October 30, 2015):

When I was a kid, my brother and I were riding in the
back of a pickup truck (this was back in the days when
that was considered okay!). My parents were in the truck
driving us along a dark, forested area on some small road
in the middle of nowhere, SC. My brother and I have
overactive imaginations and swore we saw "tree people"
staring at us and banged loudly on the window and
demanded we all squeeze inside the truck so we'd be safe
from the "tree people". We still laugh about it to this
day!

Re: The Summer Marked (3:56pm September 24, 2015):

Oh I'm definitely an end-peeker! I even read the end of the
Harry Potter series as I had to know who made it and who
didn't.

Re: Waiting for Ethan (4:17pm September 15, 2015):

Oh I'm definitely an "end peeker" when it comes to books!

Re: Fudging the Books (3:45pm August 3, 2015):

I love to travel! My favorite place to travel is somewhere
new. This summer we explored Las Vegas and went to the
Grand Canyon. I also went on my first ghost tour in
Savannah, GA.

Re: Briar Queen (6:32am June 12, 2015):

I absolutely LOVE the Night and Nothing series!

Re: For Your Love (7:34am May 9, 2015):

How did I miss this one coming out? Love anything Beverly
Jenkins writes!

Re: Bittersweet (7:21pm April 6, 2015):

Love this series!

Re: Gideon (6:47am March 24, 2015):

I'm excited to hear about JERICHO!!

Re: The Perilous Journey of the Not-So-Innocuous Girl (8:05pm March 21, 2015):

Steampunk can be fun- especially seeing how the heroines
manage such adventures with their fancy dresses!

Re: The Dragon Conspiracy (12:55pm February 7, 2015):

I just recently read the short story in NIGHT SHIFT and have added a couple of your other books in my TBR pile as a result.

Re: Revenant (3:21pm December 19, 2014):

Love love LOVE Castiel! In fact, I love just about anyone on Supernatural as that still ranks as one of the best tv shows in that genre imo. And Hellboy... who can't help but love Hellboy just cause!

Re: Murder Of A Needled Knitter (7:56pm September 15, 2014):

Those 5 things are so very, very true!! I'm so sorry you couldn't find a way to put the Dooziers on a cruise- even the thought has me laughing like a loon. As for your question, I try to avoid hobby groups other than book clubs but yes, I've been in a book club with an individual that should be thankful the members didn't read a lot of mystery novels or I'm sure they'd have figured out a way to dispose of her permanently LOL!!!

Re: Zombified (12:34pm September 1, 2014):

I love vampires, shifters, and all sorts of other supernatural creatures... but a zombie? Oh this is one story I MUST read! Love your first paragraph of this blog as it hooked me.

Re: Going Down in Flames (8:06am July 11, 2014):

Love dragon stories and the comment about the oreos cracked me
up. Adding this one to my list to get.....

Re: Mirror X (8:03am July 11, 2014):

Okay, you got me intrigued... downloaded the book to my Kindle
just now!

Re: Vampire Trouble (8:02am July 11, 2014):

Adding this series to my ever growing list of books I need to
read!

Re: Rebel (7:58am July 11, 2014):

Love sci fi/paranormal/romance blends! I've heard great things
about this series and own all the books- now I just need to
find time to read them!

Re: Darkwalker (6:05pm June 17, 2014):

Love the cover and can't wait to read the second book!

Re: The Strain (8:16pm March 11, 2014):

I'm so excited about this! LOVED LOVED LOVED the trilogy.

Re: The Promise (10:59am April 19, 2009):

Why do I read? That's almost like asking me why do I breathe?? I've been reading for as long as I can remember. My parents made sure I developed a love of reading. Anyone else old enough to remember the records that accompanied the children's books?? I had my own little record player and I played all of those little 45s and 33s to death!

Re: Turn Coat (7:04pm February 21, 2009):

What fun!I'm a huge fan of Jim Butcher so one day I hope to attend something like ConDFW....

Re: The Secret Life of Bees (11:16am February 8, 2009):

I usually try to read a book before seeing the movie. There are a few authors I prefer the movies to the books though, and John Grisham is one of those actually.