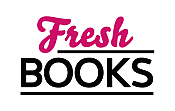 Best winter reads for February
Reviews
1 - 20 of 686 ( prev | next )
The Witch Hunter
by Max Seeck
"Darkly thrilling occultic tale that is hard to put down!"
Posted February 24, 2021


A dead body is found with a gruesome rictus of a smile plastered on her face. Even worse, the dead body is the wife of best-selling author, Roger Koponen, whose novels feature horrifying deaths including one very similar to that of his wife. Roger was away at the Read more...



Murder in an Irish Bookshop
by Carlene O'Connor
"A bookshop opens... for murder"
Posted February 23, 2021


Siobhán O'Sullivan can barely contain her enthusiasm over the upcoming opening of a bookstore in Kilbane! She's also feeling a little guilty as she hasn't had time over the past few years for pleasure reading but hopes that a new bookstore Read more...



Quiet in Her Bones
by Nalini Singh
"No one can be trusted..."
Posted February 18, 2021


Aarav Rai should be living the glamorous life. After all, he's the son and oldest heir of a wealthy businessman and a multimillionaire in his own right, thanks to the lucrative sales of his first novel. Instead, Aarav has been haunted by his mom's disappearance Read more...



Closely Harbored Secrets
by Bree Baker
"A ghost walk turns deadly..."
Posted February 4, 2021


The annual ghost walk is a popular event in Charm, North Carolina, and Everly Swan is excited to assist. She's loaded up teas and finger foods from her café and looking forward to a fun evening of ghostly tales surrounding the history of Charm. Unfortunately, things Read more...



The Lost Manuscript
by Cathy Bonidan
"An epistolary tale to be slowly savored..."
Posted January 21, 2021


It all started with a manuscript. . . Anne-Lise Briard discovers a typed manuscript left behind in her room at the Beau Rivage Hotel. Having no book of her own to read, she dives into the manuscript and is immediately enchanted by the storyline and the author's usage Read more...



A Wicked Yarn
by Emmie Caldwell
"A delightfully crafty cozy mystery!"
Posted January 21, 2021


Lia Geiger is enjoying working at her knitting circle's booth at the Crandalsburg Craft Fair. An assortment of crafts are readily available and Mother's Day weekend promises to bring a lot of tourists--and a lot of potential sales--for everyone. Unfortunately, Darren, a local Read more...



The Dark Archive
by Genevieve Cogman
"Steampunk fantasy at its finest!"
Posted January 21, 2021


Irene has taken on a monumental task in hopes of further cementing the peace treaty between the dragons and the Fae. She has agreed to have a Fae as an apprentice, a move seen as widely controversial for a whole host of reasons but mainly because there has been Read more...



Mistletoe, Moussaka, and Murder
by Tina Kashian
"The Polar Bear Plunge takes a deadly turn..."
Posted January 1, 2021


It's the Christmas season in Ocean Crest, which also means the Jersey Shore's local Polar Bear Plunge is scheduled. This year, the Polar Bear Plunge is benefiting the Ocean Crest senior center so all the local businesses are participating. Lucy Berberian is representing her family Read more...



Mrs. Claus and the Santaland Slayings
by Liz Ireland
"Who committed elficide in Santaland?"
Posted December 28, 2020


April Claus is trying to settle into her new home, new role, and with her new husband in Christmastown when tragedy threatens it all. April had been living contentedly in Oregon running a bed and breakfast when Nick Claus swept her off her feet. Little did she realize then Read more...



A Garland of Bones
by Carolyn Haines
"Entertaining Christmas-themed mystery"
Posted December 28, 2020


It's Christmas time and Sarah Booth Delaney and her best friend and partner in the Delaney Detective Agency, are headed to Columbus, MS, to celebrate the local festivities there. They are accompanied by their friends Oscar, Cece, Jaytee, Harold, Millie, and of course Sarah Booth's Read more...



The Awakening
by Nora Roberts
"If you read just one book this year, make it THE AWAKENING"
Posted December 28, 2020


THE AWAKENING is the first book in the Dragon Heart Legacy series and wow, what a start! It's not often that I'm so blown away by a book that I'm left speechless to adequately describe just how much I love a Read more...



Candy Cane Crime
by Amanda Flower
"Who is Charlotte's secret admirer?"
Posted December 28, 2020


CANDY CANE CRIME is book number 5.5 in the Amish Candy Shop Mystery series and switches perspectives from the earlier books. Cousin Charlotte is the main heroine and volunteers to help Bailey King out with yet another task Margot Rawlings wants to pile onto Bailey.&nbsp Read more...



Courting Can Be Killer
by Amanda Flower
"Was Ben's death an accident or a murder?"
Posted December 15, 2020


Millie Fisher takes her role as an Amish matchmaker seriously, even more so when the young man she's worried about is one she considers a nephew. Ben Baughman only recently moved to Holmes County, but Millie knew him from her time in Michigan, where he'd Read more...



A Call for Kelp
by Bree Baker
"A horrifying murder, an idyllic beach town, and a lot of yummy teas!"
Posted November 29, 2020


Everly Swan, proprietor of Sun, Sand, and Tea, is excited about the arrival of Mitzi Calgon to the seaside town of Charm, NC. Mitzi Calgon is a famous, albeit retired and generally reclusive, actress who has agreed to help Everly's aunts with a documentary on saving the Read more...



A Death Long Overdue
by Eva Gates
"Reunions can be deadly..."
Posted November 29, 2020


Bertie James is hosting the 40th reunion at the Bodie Island Lighthouse Library to mark the anniversary of the first day for that long-ago undergrad class. Lucy Richardson, the assistant director of the Bodie Island Lighthouse Library, is helping with all the arrangements as she Read more...



The Bright and Breaking Sea
by Chloe Neill
"Phenomenal magical twist on history"
Posted November 29, 2020


Captain Kit Brightling loves the sea. Not only does she have a magical affinity for the sea itself, but she's worked hard on the seas to rise up to her current rank as one of the few female captains after starting her early years as an abandoned Read more...



Murder at an Irish Christmas
by Carlene O'Connor
"A festive cozy mystery. . . a joy to read!"
Posted November 19, 2020


It's Christmastime and Siobhán Sullivan and her siblings (the O'Sullivan Six) are visiting West Cork for the holiday. James' fiancée, Elise, is there with her whole family, including her famous grandfather, Enda Elliott. Enda is a well-known orchestra conductor and Read more...



Curses Are for Cads
by Tamara Berry
"A fake psychic meets a fake psychic- what could possibly go wrong?"
Posted November 12, 2020


Eleanor Wilde has been honing her swimming skills for her scuba diving trip to Malta with Nicholas Hartford III when plans unexpectedly change. Nicholas wants Eleanor to use her medium powers to locate a family's missing heirlooms. Eleanor is much more excited about a trip to Scotland Read more...



Dead End Detective
by Amanda Flower
"Can Darby solve the murder before she is arrested as the culprit?"
Posted November 12, 2020


Darby Piper and her business partner and friend, Samantha Porter, are at odds over the future of their investigation business, Two Girls Detective, when Samantha is killed. Worse yet, the detectives suspect murder and Darby is the prime suspect. Darby will have to team up with Tate Porter, Samantha Read more...



Sword and Pen
by Rachel Caine
"Phenomenal conclusion to a must-read series for all steampunk fans!"
Posted October 31, 2020


SWORD AND PEN is the fifth and concluding book in The Great Library series. Rachel Caine picks up the story line right after the startling and quite emotional events of SMOKE AND IRONRead more...



Debbie Wiley
Features & Posts
27 comments posted.

Re: The Demigod Complex (3:34am February 22, 2020):

I love the premise of this one! Looking forward to reading
it :)

Re: Betraying the Billionaire (6:58pm December 21, 2019):

You and I had similar thoughts except I decided to mention
all my usual favorites in the intro and that select some in
categories I created LOL

Re: Chai Another Day (10:53am June 13, 2019):

Great series! Can't wait to read this one.

Re: Trial By Fire (5:39pm March 24, 2016):

I love that perspective! Now if only the general public
could get that through their heads.....

Re: Secret Sisters (7:53am January 16, 2016):

Miranda, you've never read one??? OMG, you HAVE to read one
of her books! And yes, great job, Netta!

Re: Asylum (10:00pm October 30, 2015):

When I was a kid, my brother and I were riding in the
back of a pickup truck (this was back in the days when
that was considered okay!). My parents were in the truck
driving us along a dark, forested area on some small road
in the middle of nowhere, SC. My brother and I have
overactive imaginations and swore we saw "tree people"
staring at us and banged loudly on the window and
demanded we all squeeze inside the truck so we'd be safe
from the "tree people". We still laugh about it to this
day!

Re: The Summer Marked (3:56pm September 24, 2015):

Oh I'm definitely an end-peeker! I even read the end of the
Harry Potter series as I had to know who made it and who
didn't.

Re: Waiting for Ethan (4:17pm September 15, 2015):

Oh I'm definitely an "end peeker" when it comes to books!

Re: Fudging the Books (3:45pm August 3, 2015):

I love to travel! My favorite place to travel is somewhere
new. This summer we explored Las Vegas and went to the
Grand Canyon. I also went on my first ghost tour in
Savannah, GA.

Re: Briar Queen (6:32am June 12, 2015):

I absolutely LOVE the Night and Nothing series!

Re: For Your Love (7:34am May 9, 2015):

How did I miss this one coming out? Love anything Beverly
Jenkins writes!

Re: Bittersweet (7:21pm April 6, 2015):

Love this series!

Re: Gideon (6:47am March 24, 2015):

I'm excited to hear about JERICHO!!

Re: The Perilous Journey of the Not-So-Innocuous Girl (8:05pm March 21, 2015):

Steampunk can be fun- especially seeing how the heroines
manage such adventures with their fancy dresses!

Re: The Dragon Conspiracy (12:55pm February 7, 2015):

I just recently read the short story in NIGHT SHIFT and have added a couple of your other books in my TBR pile as a result.

Re: Revenant (3:21pm December 19, 2014):

Love love LOVE Castiel! In fact, I love just about anyone on Supernatural as that still ranks as one of the best tv shows in that genre imo. And Hellboy... who can't help but love Hellboy just cause!

Re: Murder Of A Needled Knitter (7:56pm September 15, 2014):

Those 5 things are so very, very true!! I'm so sorry you couldn't find a way to put the Dooziers on a cruise- even the thought has me laughing like a loon. As for your question, I try to avoid hobby groups other than book clubs but yes, I've been in a book club with an individual that should be thankful the members didn't read a lot of mystery novels or I'm sure they'd have figured out a way to dispose of her permanently LOL!!!

Re: Zombified (12:34pm September 1, 2014):

I love vampires, shifters, and all sorts of other supernatural creatures... but a zombie? Oh this is one story I MUST read! Love your first paragraph of this blog as it hooked me.

Re: Going Down in Flames (8:06am July 11, 2014):

Love dragon stories and the comment about the oreos cracked me
up. Adding this one to my list to get.....

Re: Mirror X (8:03am July 11, 2014):

Okay, you got me intrigued... downloaded the book to my Kindle
just now!

Re: Vampire Trouble (8:02am July 11, 2014):

Adding this series to my ever growing list of books I need to
read!

Re: Rebel (7:58am July 11, 2014):

Love sci fi/paranormal/romance blends! I've heard great things
about this series and own all the books- now I just need to
find time to read them!

Re: Darkwalker (6:05pm June 17, 2014):

Love the cover and can't wait to read the second book!

Re: The Strain (8:16pm March 11, 2014):

I'm so excited about this! LOVED LOVED LOVED the trilogy.

Re: The Promise (10:59am April 19, 2009):

Why do I read? That's almost like asking me why do I breathe?? I've been reading for as long as I can remember. My parents made sure I developed a love of reading. Anyone else old enough to remember the records that accompanied the children's books?? I had my own little record player and I played all of those little 45s and 33s to death!

Re: Turn Coat (7:04pm February 21, 2009):

What fun!I'm a huge fan of Jim Butcher so one day I hope to attend something like ConDFW....

Re: The Secret Life of Bees (11:16am February 8, 2009):

I usually try to read a book before seeing the movie. There are a few authors I prefer the movies to the books though, and John Grisham is one of those actually.