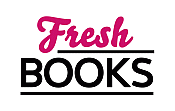 Fall into September books you'll love
Reviews
1 - 20 of 746 ( prev | next )
Dead Mountain
by Douglas Preston, Lincoln Child
"Stunningly good thriller!"
Posted August 22, 2023


Agent Corrie Swanson has been sidelined for the last four months since her last big case. Now she has the opportunity to work on another case with a new mentor and she's both nervous and excited. An accident has led to the uncovering of several bodies. Corrie Read more...



The Fervor
by Alma Katsu
"Thought provoking horror that shines a light on things that wanted to stay hidden"
Posted January 25, 2023


World War II is raging overseas, but back home in America things are boiling under the surface. Internment camps currently house all Japanese Americans, and even the wife of an American pilot and his daughter don't escape the horror and the injustice of being forcibly detained in Read more...



Run, Rose, Run
by James Patterson, Dolly Parton
"A rising country star has a dark past...."
Posted November 22, 2022


AnnieLee Keyes is determined to make it in Nashville. Songs are her every thought and she has a voice that captivates others, even in a town overloaded with would be musicians. However, AnnieLee has a mysterious past that is lurking, waiting to catch up with her. Will the spotlight Read more...



The Lost Melody
by Joanna Davidson Politano
"Beautiful tale of struggle and triumph"
Posted November 7, 2022


Vivienne Mourdant is relieved when her father dies, knowing now she will finally be free of his control. Vivienne is a skilled concert pianist, but her father's harsh lashes across her fingers and his constant bellowing will be no more. Finally, she can play and practice in Read more...



A Dish to Die for
by Lucy Burdette
"Lucy Burdette captures the heart and soul of Key West"
Posted September 17, 2022


Hayley Snow loves Key West, but she needs a short break away from all the concrete and busyness, particularly after all the negativity surrounding the pandemic. Covid has changed a lot of things in Key West with businesses going under and cruise ships not arriving constantly. As a food Read more...



Peanut Butter Panic
by Amanda Flower
"Peanut butter can be deadly"
Posted September 13, 2022


Margot Rawlings has put Harvest, Ohio on the map, creating festivals that draw in tourists from afar. This Thanksgiving promises to be her biggest event for the village yet, but something has Margot worked up more than usual. Bailey King, candymaker and co-owner of one of the village Read more...



Munchies and Murder
by Leslie Langtry
"Absolutely hysterical!"
Posted August 10, 2022


Merry Wrath is used to the weird and wacky aspects of life. After all, she had a very colorful past as an undercover CIA agent until she was publicly outed and she co-leads a Girl Scout troop whose members include the 11 year old mayor of their town Read more...



The Book Woman's Daughter
by Kim Michele Richardson
"Another hit from Kim Michele Richardson!"
Posted August 10, 2022


THE BOOK WOMAN'S DAUGHTER is the sequel to THE BOOK WOMAN OF TROUBLESOME CREEK. Honey Marie Angeline Lovett is the daughter of a Blue, a condition that makes her both an outcast and the product of an illegal marriage. Her Read more...



Devouring Darkness
by Chloe Neill
"Chloe Neill keeps readers on the edge of their seats!"
Posted August 5, 2022


Chicago is about to be turned upside down in DEVOURING DARKNESS, the 4th book in the Heirs of Chicagoland series! Elisa Sullivan is supporting her best friend, Lulu Bell, in her art career by attending a gallery opening when she gets an Read more...



Fatal Family Secrets
by Maggie Shayne
"Spooky paranormal tale from one of the best!"
Posted June 6, 2022


Seventeen-year-old Ryan has a problem, but he doesn't want to share it with anyone. After all, who would believe him anyway? As fate would have it, he literally stumbles right into the path of Johnny and Chris. Johnny, Chris, and the rest of the gang Read more...



Midnight Dunes
by Laura Griffin
"Another hit from Laura Griffin!"
Posted June 6, 2022


Macey Burns is starting over, hoping to get her fledgling production company going after her reporting career took a nosedive. She and her friend, Josh, are working on an advertising campaign for Lost Beach, Texas, and the beautiful views have Macey excited about the work ahead of her. There Read more...



Fatal Floss
by A.C.F. Bookens
"Why are bones buried under an old chicken coop?"
Posted May 19, 2022


Paisley's latest salvage job involves helping a neighbor by removing an old chicken coop in her yard. Paisley is hopeful she can use some of the wood for her business, and her neighbor is willing to give it to her in exchange for removing the chicken coop Read more...



A Margin for Murder
by Lauren Elliott
"A bookmobile purchase leads to a murder charge...."
Posted May 4, 2022


The closing of a library is never a happy thing, but it does offer Addie Grayborne a chance to acquire books for her bookstore, Beyond the Page. Addie, along with her associate, Paige, are off to the neighboring town of Pen Hollow to see what treasures they can find Read more...



Heroic Hearts
by Charlaine Harris, Jim Butcher, Kelley Armstrong, Patricia Briggs, Kerrie L. Hughes
"Must read for urban fantasy lovers"
Posted April 29, 2022


Anthologies are always a gamble. Will I find wonderful new adventures with my favorite authors and meet some new favorites along the way? Or will I slog through some stories that aren't quite my taste just to get to the stories I want to read? Happily, I Read more...



Mardi Gras Murder
by Leslie Langtry
"Hilariously outrageous cozy mystery featuring former spy turned Girl Scout Troop leader"
Posted April 26, 2022


Taking the Girl Scout group to Louisiana for a Mardi Gras celebration isn't one of Merry Wrath's better ideas. However, Merry isn't known for great ideas as her Girl Scout group is known for their ingenuity and trouble-making ideas, never mind that Read more...



Murder on an Irish Farm
by Carlene O'Connor
"A skeleton is uncovered on their wedding day...."
Posted April 21, 2022


MURDER ON AN IRISH FARM is the 8th book in the Irish Village Mystery series and kicks off with the wedding we've all been waiting for! Finally Garda Siobhan O'Sullivan and Detective Sergeant Macdara Flannery are getting married and the Read more...



Blood And Back Stitches
by A.C.F. Bookens
"What dark secrets lurk in this small town?"
Posted April 21, 2022


Paisley Sutton is excited about her next salvaging project- an antique log cabin made with oak is sure to make her some money. Even better, she hopes to explore the history and find a few nuggets of treasure for her business. Unfortunately, she instead finds a dead body and Read more...



Crowbones
by Anne Bishop
"Is another catastrophic conflict between humans and nonhumans about to occur?"
Posted March 10, 2022


Vicki DeVine, the innkeeper at The Jumble, wonders if she made a mistake telling the Crowgard about Trickster Night. After all, explaining to the terra indigene about a human celebration featuring scary costumes and asking whether someone wants a treat or a trick has become, well, tricky. Unfortunately, things Read more...



An Unintended Voyage
by Marshall Ryan Maresca
"Can honor and duty trump fanaticism?"
Posted March 9, 2022


Sergeant Corrie Welling of the Maradaine Constabulary is in a bind. She's trapped on a ship with a group of kids, many who are dying in the filth they are stowed in. Corrie wants to save them all as that's why she became a &ldquo Read more...



The Christie Affair
by Nina de Gramont
"What happened to Agatha Christie when she disappeared for 11 days?"
Posted February 20, 2022


The eleven-day disappearance of Agatha Christie in 1926 shocked everyone, making headlines everywhere. Nan O'Dea was less surprised, however, having just told Archibald Christie the timing was wrong for him to leave his wife, Agatha, despite being more than ready to assume that title herself. Agatha Read more...



Debbie Wiley
Features & Posts
27 comments posted.

Re: The Demigod Complex (3:34am February 22, 2020):

I love the premise of this one! Looking forward to reading
it :)

Re: Betraying the Billionaire (6:58pm December 21, 2019):

You and I had similar thoughts except I decided to mention
all my usual favorites in the intro and that select some in
categories I created LOL

Re: Chai Another Day (10:53am June 13, 2019):

Great series! Can't wait to read this one.

Re: Trial By Fire (5:39pm March 24, 2016):

I love that perspective! Now if only the general public
could get that through their heads.....

Re: Secret Sisters (7:53am January 16, 2016):

Miranda, you've never read one??? OMG, you HAVE to read one
of her books! And yes, great job, Netta!

Re: Asylum (10:00pm October 30, 2015):

When I was a kid, my brother and I were riding in the
back of a pickup truck (this was back in the days when
that was considered okay!). My parents were in the truck
driving us along a dark, forested area on some small road
in the middle of nowhere, SC. My brother and I have
overactive imaginations and swore we saw "tree people"
staring at us and banged loudly on the window and
demanded we all squeeze inside the truck so we'd be safe
from the "tree people". We still laugh about it to this
day!

Re: The Summer Marked (3:56pm September 24, 2015):

Oh I'm definitely an end-peeker! I even read the end of the
Harry Potter series as I had to know who made it and who
didn't.

Re: Waiting for Ethan (4:17pm September 15, 2015):

Oh I'm definitely an "end peeker" when it comes to books!

Re: Fudging the Books (3:45pm August 3, 2015):

I love to travel! My favorite place to travel is somewhere
new. This summer we explored Las Vegas and went to the
Grand Canyon. I also went on my first ghost tour in
Savannah, GA.

Re: Briar Queen (6:32am June 12, 2015):

I absolutely LOVE the Night and Nothing series!

Re: For Your Love (7:34am May 9, 2015):

How did I miss this one coming out? Love anything Beverly
Jenkins writes!

Re: Bittersweet (7:21pm April 6, 2015):

Love this series!

Re: Gideon (6:47am March 24, 2015):

I'm excited to hear about JERICHO!!

Re: The Perilous Journey of the Not-So-Innocuous Girl (8:05pm March 21, 2015):

Steampunk can be fun- especially seeing how the heroines
manage such adventures with their fancy dresses!

Re: The Dragon Conspiracy (12:55pm February 7, 2015):

I just recently read the short story in NIGHT SHIFT and have added a couple of your other books in my TBR pile as a result.

Re: Revenant (3:21pm December 19, 2014):

Love love LOVE Castiel! In fact, I love just about anyone on Supernatural as that still ranks as one of the best tv shows in that genre imo. And Hellboy... who can't help but love Hellboy just cause!

Re: Murder Of A Needled Knitter (7:56pm September 15, 2014):

Those 5 things are so very, very true!! I'm so sorry you couldn't find a way to put the Dooziers on a cruise- even the thought has me laughing like a loon. As for your question, I try to avoid hobby groups other than book clubs but yes, I've been in a book club with an individual that should be thankful the members didn't read a lot of mystery novels or I'm sure they'd have figured out a way to dispose of her permanently LOL!!!

Re: Zombified (12:34pm September 1, 2014):

I love vampires, shifters, and all sorts of other supernatural creatures... but a zombie? Oh this is one story I MUST read! Love your first paragraph of this blog as it hooked me.

Re: Going Down in Flames (8:06am July 11, 2014):

Love dragon stories and the comment about the oreos cracked me
up. Adding this one to my list to get.....

Re: Mirror X (8:03am July 11, 2014):

Okay, you got me intrigued... downloaded the book to my Kindle
just now!

Re: Vampire Trouble (8:02am July 11, 2014):

Adding this series to my ever growing list of books I need to
read!

Re: Rebel (7:58am July 11, 2014):

Love sci fi/paranormal/romance blends! I've heard great things
about this series and own all the books- now I just need to
find time to read them!

Re: Darkwalker (6:05pm June 17, 2014):

Love the cover and can't wait to read the second book!

Re: The Strain (8:16pm March 11, 2014):

I'm so excited about this! LOVED LOVED LOVED the trilogy.

Re: The Promise (10:59am April 19, 2009):

Why do I read? That's almost like asking me why do I breathe?? I've been reading for as long as I can remember. My parents made sure I developed a love of reading. Anyone else old enough to remember the records that accompanied the children's books?? I had my own little record player and I played all of those little 45s and 33s to death!

Re: Turn Coat (7:04pm February 21, 2009):

What fun!I'm a huge fan of Jim Butcher so one day I hope to attend something like ConDFW....

Re: The Secret Life of Bees (11:16am February 8, 2009):

I usually try to read a book before seeing the movie. There are a few authors I prefer the movies to the books though, and John Grisham is one of those actually.