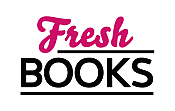 Explore new books in September
Reviews
1 - 20 of 660 ( prev | next )
Shadows in Death
by J.D. Robb
"The past comes back to haunt Roarke and Eve...."
Posted September 15, 2020


SHADOWS IN DEATH is the 51st book in the In Death series and this time things are very personal for Eve and Roarke. Lieutenant Eve Dallas is called away from a night out with her husband to Read more...



Mums and Mayhem
by Amanda Flower
"Enchanting and magical cozy mystery"
Posted September 15, 2020


The village of Bellewick is all abuzz with excitement. Famous fiddler Barley McFee is returning home for a concert and folks from neighboring villages are here to see his performance. Fiona Knox is part of the committee hosting the event, but she has more on her plate than the Read more...



Blood Echo
by Christopher Rice
"Just how far will Charlotte go to save others?"
Posted September 7, 2020


Charlotte Rowe had intended to live her life in solitude. She'd been kidnapped as a child and raised by serial killers who murdered her mom, only to be exploited for profit by her dad after her rescue. Charlotte unwittingly is drawn into the development of a new Read more...



Hidden
by Laura Griffin
"Another hit from Laura Griffin!"
Posted August 25, 2020


Bailey Rhoads is on the hunt for a story, but she never expected to find one like this! A woman has been murdered, but Bailey suspects there is more to the story than what the public information officer will share. Homicide detective, Jacob Merritt, isn't any more Read more...



Night Shift
by Annelise Ryan
"Hallucinations, ghosts, and a murder?"
Posted August 17, 2020


It's only Hildy Schneider's second official night on her new grant-funded side job riding alongside the local police officers with her canine therapy dog, Roscoe when trouble strikes. Hildy is a social worker and she hopes to turn this new job into a full Read more...



Emerald Blaze
by Ilona Andrews
"A must-read author and book for all urban fantasy fans"
Posted August 13, 2020


Catalina Baylor has her hands full. As the Prime Head for the newly established House Baylor, she's juggling the duties of House Baylor Investigative Agency, the demands of her vicious grandmother, Victoria Tremaine, her duties as the Deputy Warden of Texas, and the day to day activities Read more...



The Key Lime Crime
by Lucy Burdette
"It's the perfect time to visit Key West...."
Posted August 13, 2020


It's the week before the New Year and Key West is buzzing with local events aplenty. Food critic and Key Zest reporter Hayley Snow is covering the newly added key lime extravaganza hosted by David Sloan, which will feature key lime pies from all the hottest restaurants Read more...



Acceptable Risk
by Lynette Eason
"Enjoyable and fast paced romantic suspense"
Posted August 8, 2020


A hostage situation in Afghanistan sends Gavin Black in to rescue Sarah Denning, a woman he's never forgotten after she dated and then abruptly ghosted him. Sarah returns home to the awful news that her brother has committed suicide and that her father has ended her military Read more...



Peace Talks
by Jim Butcher
"Urban fantasy at its finest!"
Posted August 6, 2020


Various supernatural entities are gathering in Chicago in an attempt to broker a peace deal. The White Council is assisting with security, and Harry Dresden finds himself in a dubious position as his support within the Council is wavering. Worse yet, his vampire half-brother is embroiled in some Read more...



Thread and Dead
by Elizabeth Penney
"Entertaining second entry in this cozy mystery series you'll want to visit in real life"
Posted July 30, 2020


Blueberry Cove's annual Lobster Fest is approaching and everyone in town is getting ready for the big event. Iris Buckley and her Grammie are getting their vintage apron and linen shop, Ruffles and Bows, ready for the tourists and visitors when an unexpected phone call entangles them Read more...



Spells for the Dead
by Faith Hunter
"A must read for urban fantasy fans!"
Posted July 26, 2020


The death of a famous country singer draws a lot of attention, especially considering the gruesome nature of her death and the many deaths that quickly follow. The Psychometric Law Enforcement Division (PsyLED) of Homeland Security is called in as it appears something paranormal is at work. Nell Ingram Read more...



Murder with Honey Ham Biscuits
by A.L. Herbert
"Everyone wants to win... but who was willing to kill for it?"
Posted July 19, 2020


Halia Watkins is busy with her restaurant, Mahalia's Sweet Tea, when an unexpected opportunity drops in her lap. A well-known cooking competition, Elite Chef, is filming in the area and Halia is invited to be one of the judges. Halia is initially skeptical, but her cousin Read more...



Alien Secrets
by Ian Douglas
"What if all the alien conspiracies are real?"
Posted July 19, 2020


US Navy Lieutenant Commander Mark Hunter's world turned upside down during a secret mission in North Korea. He and his team were sent to a North Korean test site when events take a startling change. Surely Mark and his team didn't witness a spaceship with Read more...



Hideaway
by Nora Roberts
"One game of hide and seek changed her whole world..."
Posted July 19, 2020


It all started with an innocent game of hide and seek. Caitlyn "Cate" Sullivan is already an actress at age 10, as her family has long-standing ties to Hollywood. Her world is turned upside down when she is kidnapped, and escapes to hide at the Cooper Read more...



To Kill a Mocking Girl
by Harper Kincaid
"Not many liked Tricia but who wanted her dead?"
Posted July 7, 2020


Quinn Caine is glad to be back home in Virginia. She's enjoying her work as a bookbinder at her parents' bookstore, while she spends time with her dog, RBG (Ruff Barker Ginsburg), and her cousin and best friend, Sister Daria. While dropping off dog food donations Read more...



A Sprinkling of Murder
by Daryl Wood Gerber
"Fairies, murder, and intrigue"
Posted July 7, 2020


Courtney Kelly loves sharing her belief in the world of fairies with others through her store, Open Your Imagination, where she teaches and sells various items to help with landscaping, to include designing fairy gardens. Her own personal fairy, Fiona, is visible to those who are willing to believe Read more...



This Is How I Lied
by Heather Gudenkauf
"Everyone has secrets...."
Posted June 23, 2020


The 1995 murder of Eve Knox has haunted the town of Grotto, Iowa, but now in 2020 new evidence has been found. Eve was only 16 years old when her body was found in the Ransom Caves. Despite numerous accusations against Eve's boyfriend, Nick, Brady, by Eve Read more...



American Demon
by Kim Harrison
"An emotional return to The Hollows...."
Posted June 22, 2020


I'm not going to lie… I squealed just a little bit when I first saw that Kim Harrison was releasing AMERICAN DEMON. After all, we ended The Hollows series on a happy note and were told it Read more...



Come Tumbling Down
by Seanan McGuire
"A darkly fascinating story where death isn't always the end..."
Posted June 14, 2020


No one expected Jack to return to Eleanor West's Home for Wayward Children, certainly not in bolts of lightning inside the actual home. Jack needs help as her sister, Jill, has stolen her body and the fate of their adopted world is at risk. Christopher, Kade, Cora Read more...



Killer Chardonnay
by Kate Lansing
"Killer start to the series!"
Posted June 9, 2020


Vino Valentine is the culmination of Parker Valentine's dreams. Opening day for her winery is crucial to the long-term success of her dream, and she's planned well for this. Unfortunately, things go astray when a well-known food and wine critic shows up and Read more...



Debbie Wiley
Features & Posts
27 comments posted.

Re: The Demigod Complex (3:34am February 22):

I love the premise of this one! Looking forward to reading
it :)

Re: Betraying the Billionaire (6:58pm December 21):

You and I had similar thoughts except I decided to mention
all my usual favorites in the intro and that select some in
categories I created LOL

Re: Chai Another Day (10:53am June 13, 2019):

Great series! Can't wait to read this one.

Re: Trial By Fire (5:39pm March 24, 2016):

I love that perspective! Now if only the general public
could get that through their heads.....

Re: Secret Sisters (7:53am January 16, 2016):

Miranda, you've never read one??? OMG, you HAVE to read one
of her books! And yes, great job, Netta!

Re: Asylum (10:00pm October 30, 2015):

When I was a kid, my brother and I were riding in the
back of a pickup truck (this was back in the days when
that was considered okay!). My parents were in the truck
driving us along a dark, forested area on some small road
in the middle of nowhere, SC. My brother and I have
overactive imaginations and swore we saw "tree people"
staring at us and banged loudly on the window and
demanded we all squeeze inside the truck so we'd be safe
from the "tree people". We still laugh about it to this
day!

Re: The Summer Marked (3:56pm September 24, 2015):

Oh I'm definitely an end-peeker! I even read the end of the
Harry Potter series as I had to know who made it and who
didn't.

Re: Waiting for Ethan (4:17pm September 15, 2015):

Oh I'm definitely an "end peeker" when it comes to books!

Re: Fudging the Books (3:45pm August 3, 2015):

I love to travel! My favorite place to travel is somewhere
new. This summer we explored Las Vegas and went to the
Grand Canyon. I also went on my first ghost tour in
Savannah, GA.

Re: Briar Queen (6:32am June 12, 2015):

I absolutely LOVE the Night and Nothing series!

Re: For Your Love (7:34am May 9, 2015):

How did I miss this one coming out? Love anything Beverly
Jenkins writes!

Re: Bittersweet (7:21pm April 6, 2015):

Love this series!

Re: Gideon (6:47am March 24, 2015):

I'm excited to hear about JERICHO!!

Re: The Perilous Journey of the Not-So-Innocuous Girl (8:05pm March 21, 2015):

Steampunk can be fun- especially seeing how the heroines
manage such adventures with their fancy dresses!

Re: The Dragon Conspiracy (12:55pm February 7, 2015):

I just recently read the short story in NIGHT SHIFT and have added a couple of your other books in my TBR pile as a result.

Re: Revenant (3:21pm December 19, 2014):

Love love LOVE Castiel! In fact, I love just about anyone on Supernatural as that still ranks as one of the best tv shows in that genre imo. And Hellboy... who can't help but love Hellboy just cause!

Re: Murder Of A Needled Knitter (7:56pm September 15, 2014):

Those 5 things are so very, very true!! I'm so sorry you couldn't find a way to put the Dooziers on a cruise- even the thought has me laughing like a loon. As for your question, I try to avoid hobby groups other than book clubs but yes, I've been in a book club with an individual that should be thankful the members didn't read a lot of mystery novels or I'm sure they'd have figured out a way to dispose of her permanently LOL!!!

Re: Zombified (12:34pm September 1, 2014):

I love vampires, shifters, and all sorts of other supernatural creatures... but a zombie? Oh this is one story I MUST read! Love your first paragraph of this blog as it hooked me.

Re: Going Down in Flames (8:06am July 11, 2014):

Love dragon stories and the comment about the oreos cracked me
up. Adding this one to my list to get.....

Re: Mirror X (8:03am July 11, 2014):

Okay, you got me intrigued... downloaded the book to my Kindle
just now!

Re: Vampire Trouble (8:02am July 11, 2014):

Adding this series to my ever growing list of books I need to
read!

Re: Rebel (7:58am July 11, 2014):

Love sci fi/paranormal/romance blends! I've heard great things
about this series and own all the books- now I just need to
find time to read them!

Re: Darkwalker (6:05pm June 17, 2014):

Love the cover and can't wait to read the second book!

Re: The Strain (8:16pm March 11, 2014):

I'm so excited about this! LOVED LOVED LOVED the trilogy.

Re: The Promise (10:59am April 19, 2009):

Why do I read? That's almost like asking me why do I breathe?? I've been reading for as long as I can remember. My parents made sure I developed a love of reading. Anyone else old enough to remember the records that accompanied the children's books?? I had my own little record player and I played all of those little 45s and 33s to death!

Re: Turn Coat (7:04pm February 21, 2009):

What fun!I'm a huge fan of Jim Butcher so one day I hope to attend something like ConDFW....

Re: The Secret Life of Bees (11:16am February 8, 2009):

I usually try to read a book before seeing the movie. There are a few authors I prefer the movies to the books though, and John Grisham is one of those actually.