Here at Fresh Fiction, we love book chat, and we have a lot of reviewers with fierce opinions about the authors, characters, and books they love (and about the things that drive them crazy). This is the first in a series of reviewer profiles. Hopefully, these will give other readers ideas about what books to add to their TBR lists, as well as spark some conversations.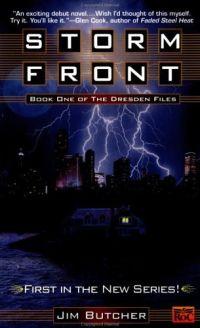 What qualities make a book super satisfying for you – characters, dialogue, setting,
mood? Does it depend on what genre the book is? Any examples?
Debbie Wiley: World building and character development are the biggest factors for me in whether I thoroughly enjoy a book or not. My favorite genres are urban fantasy and cozy mysteries, and both of those elements are crucial to the genre. Most of my favorite urban fantasy characters tend to be heroic in nature, even when it goes against their own best interests. For instance, Harry Dresden - the protagonist in the Dresden Files series by Jim Butcher, makes numerous choices that put his own life at risk in order to save others- that's my kind of urban fantasy hero! For cozy mysteries, I want main characters who are the kind of person I would find interesting and definitely not TSTL (Too Stupid to Live) with their choices. For instance, I love all the cozy mysteries by Amanda Flower as her heroines have depth. As for world building, I want to understand the world the characters are in and have familiar elements to visit and revisit. And yes, I LOVE series for that reason!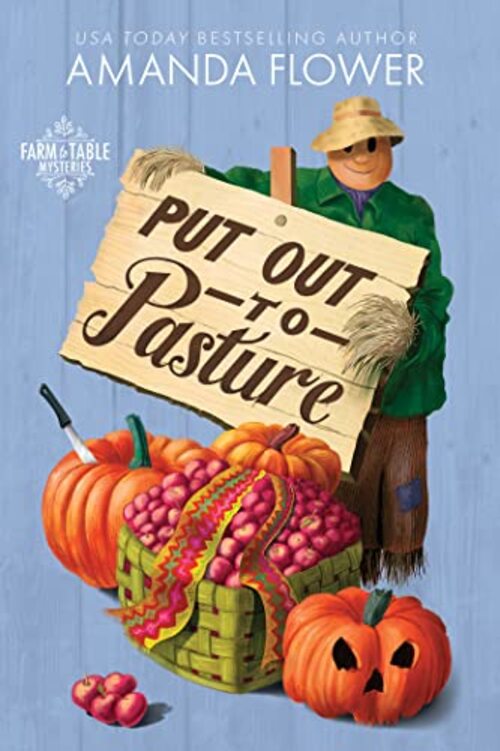 Are you a reader who has favorite "re-reads"? If so, what makes a book a re-read
for you?
Debbie Wiley: I'm not truly a re-reader as much nowadays as I was when I was younger- too many books on my list to read that I haven't explored yet! However, I will reread some of the older gothics and Agatha Christie mysteries as well as J.D. Robb. I have re-read a few books when getting caught up on a series I'm behind on, such as I've recently been doing with Jayne Castle. As far as what makes a story a reread for me- mainly it's comfortable and one I feel like I'm revisiting friends. Odd to say since I mention Agatha Christie and gothics, but those books take me back to a comfortable time when I didn't have to practice adulting!
What makes a good character for you? Some readers must "like" or find a character
likable in order for them to enjoy a character. Some don't feel a character has to be
likable to be interesting. What about you? Favorites?
Debbie Wiley: Oh, I definitely have to like a character for me to want them as the main character! Life is too short to be wasted with despicable or unlikable characters LOL! I usually veer towards the heroic characters. Some of my favorite characters are Harry Dresden, Eve Dallas, Roarke, Peabody, Rachel Morgan, Jenks, Meg Corbyn, and Vicki DeVine.
Favorite villains?
Debbie Wiley: Generally, I don't like villains unless they are Star Wars villains! Predictably, my favorite villains are Darth Vader and Count Dooku. And nobody better mess with Baby Yoda (Grogu)!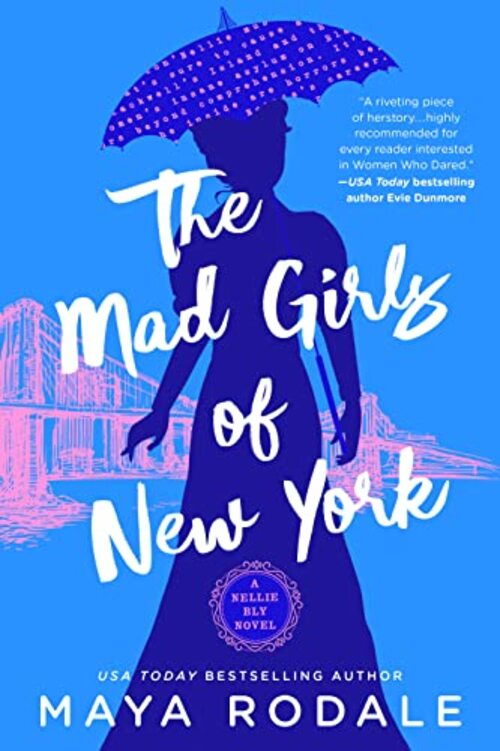 Any books you took a chance on, that you otherwise might not have normally read, but turned out to be amazing?
Debbie Wiley: Absolutely! Just recently, I read THE MAD GIRLS OF NEW YORK by Maya Rodale and fell in love with it! It's one of my top reads for the year so far, which is saying a lot as I've had some spectacular reads this year so far. In fact, historical fiction featuring the real lives of people from the past has become a genre I'm leaning towards more and more. I love learning about different pieces and people in history we didn't learn about in school and historical fiction is a great way to do that.
Has a book ever made you cry? If so, did you still enjoy the story?
Debbie Wiley: Yes, although I tend to avoid a lot of tearjerkers for that reason. I like books with mental health or social issues components (such as Marieke Nijkamp) and not all those books end happily ever after. In fact, it was probably either Marieke Nijkamp or Jim Butcher (when he did the unthinkable in his last book!) who made me cry the last time while reading a book.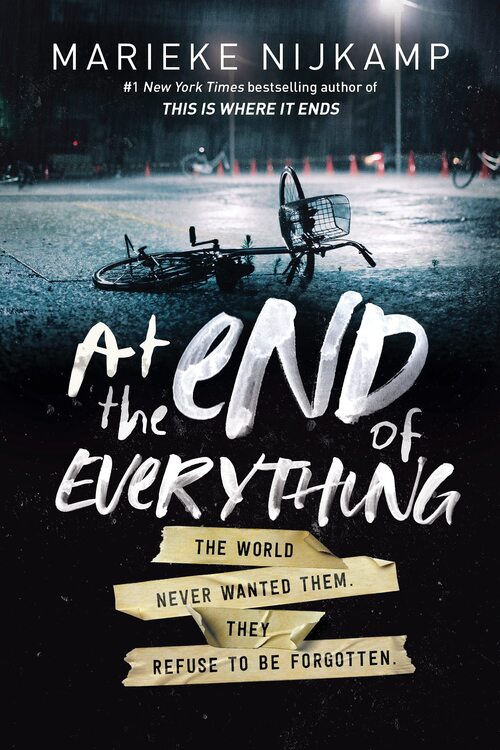 Are there any supporting characters you wish an author would devote an entire
book to?
Debbie Wiley: Peabody! I would absolutely love a full-length book by J.D. Robb featuring Peabody!
How do you feel about an author killing off a favorite character, or one you felt
invested in?
Debbie Wiley: Jim Butcher broke my heart recently doing just this very thing. I have to know ahead of time, or it guts me. In fact, I sneaked a peek at the ending of the Harry Potter books before deciding if I would even read the last book as only one possible outcome was okay for me. Otherwise, I wasn't reading it!
Without naming names (specific authors or titles), what are some things you dislike in stories?
Debbie Wiley: Characters who are TSTL drive me absolutely nutty! If I find myself calling the main character an idiot one too many times, I don't care how good everything else in the book may be, I'm likely to DNF. I don't like books that end unhappily either. I'm still scarred by one book I read over 10 years ago where this woman fought back against injustices at her workplace and endured all the bullying and harassment, to finally win her lawsuit and then the author had the character murdered. I'm STILL mad over it!
Debbie Wiley is a senior reviewer at Fresh Fiction. You can find more of her articles and reviews here.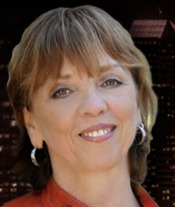 In the spring of 1995, J.D. Robb's first book, Naked in Death, appeared on bookshelves with very little fanfare. Robb introduced readers to New York City in the near future, 2058 to be exact, as seen through the eyes of Eve Dallas, a detective with the New York City Police and Safety Department. The Gothic Journal hailed Robb's work as "a unique blend of hard-core police drama, science fiction and passionate romance" while The Paperback Forum called it "a fantastic new detective series."
The popularity of that first book built up through the release of the subsequent Eve Dallas books, Glory In Death, Immortal In Death, Rapture In Death, Ceremony In Death, Vengeance in Death, Holiday In Death, Conspiracy in Death, Readers were taken with Eve Dallas' integrity, strength and heart and her burgeoning relationship with the mysterious Roarke.
It's been a fairly open secret that J.D. Robb is the pseudonym of the more familiar New York Times bestselling author Nora Roberts. But Ms. Roberts, and her publisher, Berkley, were content to let the Robb books build slowly with very little tie-in to the Nora Roberts' style of romantic suspense.
The pragmatic reason for creating J.D. Robb was the astounding pace at which Nora Roberts produces books. With nearly 100 published books to her credit by 1995, she had built up a surplus of titles to be released by her publishers, Berkley and Silhouette, and still was creating more. Reluctant to publish romantic suspense books akin to what she was already writing under a pseudonym, Ms. Roberts was convinced that readers would enjoy romantic suspense with a difference. Thus J.D. Robb was born. The initials were taken from Ms. Roberts' sons, Jason and Dan, while Robb was a shortened form of Roberts.
"I wanted to try something a little different. I love writing romance and suspense but also wanted a twist," explains Ms. Roberts. "The near future setting provided this and allowed me to more or less create a world. What would it be like in 2058? I could decide. And I could illustrate my own feeling that while the toys may change, people remain basically the same. They still love and hate and covet; they still have courage and cowardice. They're still human."
The In Death books have afforded Ms. Roberts an opportunity to explore a relationship beyond the ending of the first book. Her trilogies and family stories have been hugely popular with fans.
"One of the things I wanted to do was develop those characters over many books rather than tying it all up in one," she says. "I wanted to explore these people and peel the layers off book by book. Eve and Roarke have given me the opportunity to explore a marriage, as well. Each book resolved the particular crime or mystery that drives it, but the character development, the growth and the changes, the tone of the relationships go more slowly. I'm enjoying that tremendously."
The experiment has succeeded beyond expectations with the J.D. Robb books regularly hitting the New York Times bestseller list. Now, it's freely acknowledged that J.D. Robb and Nora Roberts are one and the same. The Robb books will appear every six months, much to the delight of Ms. Roberts' fans who are vocal in their demands for more of Eve Dallas and Roarke.
Nora Roberts - in any guise - will continue to delight that audience with her inimitable combination of romance and suspense in this century or the next.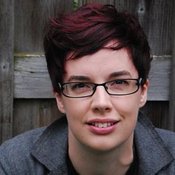 Marieke Nijkamp is a storyteller, dreamer, globe-trotter, geek. She holds degrees in philosophy, history, and medieval studies, and is an executive member of We Need Diverse Books, the founder of DiversifYA, and a founding contributor to YA Misfits. She lives in the Netherlands.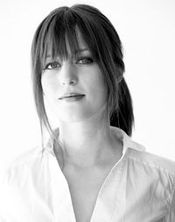 Maya Rodale began reading romance novels in college at her mother's insistence. She is now the author of numerous "dazzlingly sexy and witty" historical romance novels. A champion of the romance genre and it's readers, she is also the author of the non–fiction book Dangerous Books For Girls: The Bad Reputation Of Romance Novels, Explained and a co–founder of Lady Jane's Salon, a national reading series devoted to romantic fiction. Maya lives in New York City with her darling dog and a rogue of her own.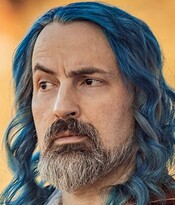 Jim Butcher is the author of the Dresden Files, the Codex Alera, and a new steampunk series, the Cinder Spires. His resume includes a laundry list of skills which were useful a couple of centuries ago, and he plays guitar quite badly. An avid gamer, he plays tabletop games in varying systems, a variety of video games on PC and console, and LARPs whenever he can make time for it. Jim currently resides mostly inside his own head, but his head can generally be found in the mountains outside Denver, Colorado.
Jim goes by the moniker Longshot in a number of online locales. He came by this name in the early 1990's when he decided he would become a published author. Usually only 3 in 1000 who make such an attempt actually manage to become published; of those, only 1 in 10 make enough money to call it a living. The sale of a second series was the breakthrough that let him beat the long odds against attaining a career as a novelist.
All the same, he refuses to change his nickname.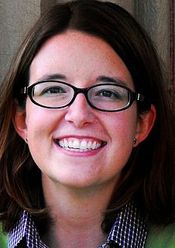 Witty Suspense with hope
Amanda Flower, an Agatha-nominated mystery author, started her writing career in elementary school when she read a story she wrote to her sixth grade class and had the class in stitches with her description of being stuck on the top of a Ferris wheel. She knew at that moment she'd found her calling of making people laugh with her words. Her debut mystery, Maid of Murder, was an Agatha Award Nominee for Best First Novel. Amanda is an academic librarian for a small college near Cleveland. She also writes mysteries as Isabella Alan.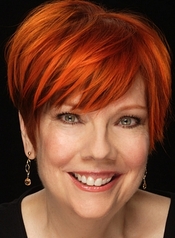 Jayne Ann Krentz is the author of twenty-seven New York Times bestsellers and has nearly 30 million books in print. She has been gathering loyal readers for years with her unique blend of humor, sex, and romantic suspense. Whether she is romancing the past as Amanda Quick, the present as Jayne Ann Krentz, or the future Jayne Castle, she writes compelling stories of love between strong, intelligent men and women.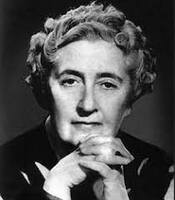 Dame Agatha Christie is the most widely published author of all time. In a career that spanned more than fifty years, Christie wrote eighty novels and short story collections, nineteen plays- one of which, The Mousetrap, is the longest running play in history- and five nonfiction books including her autobiography. In addition, she wrote six romantic novels under the pseudonym Mary Westmacott. Two of the characters she created, the ingenious Belgian Hercule Poirot and the irrepressible and relentless Miss Jane Marple, became world-famous detectives, immortalized on television by David Suchet and Joan Hickson.
Agatha Christie achieved Britain's highest honor when she was made a Dame of the British Empire. She died in 1976.
No comments posted.