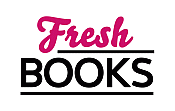 May Blossoms (books) for reading!
Agatha Christie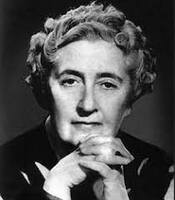 Dame Agatha Christie is the most widely published author of all time. In a career that spanned more than fifty years, Christie wrote eighty novels and short story collections, nineteen plays- one of which, The Mousetrap, is the longest running play in history- and five nonfiction books including her autobiography. In addition, she wrote six romantic novels under the pseudonym Mary Westmacott. Two of the characters she created, the ingenious Belgian Hercule Poirot and the irrepressible and relentless Miss Jane Marple, became world-famous detectives, immortalized on television by David Suchet and Joan Hickson.
Agatha Christie achieved Britain's highest honor when she was made a Dame of the British Empire. She died in 1976.
Log In to see more information about Agatha Christie
Log in or register now!
Series
Books:
Sleeping Murder, September 2022
Paperback
Marple: Twelve New Mysteries, September 2022
Hardcover
Miss Marple: The Complete Short Stories, July 2022
Paperback
At Bertram's Hotel, July 2022
Paperback
Nemesis, July 2022
Paperback
A Caribbean Mystery, June 2022
Paperback
4:50 From Paddington, May 2022
Miss Marple Mysteries # 8
Paperback / e-Book
The Mirror Crack'd from Side to Side, May 2022
Paperback
A Murder Is Announced, April 2022
Miss Marple Mysteries #5
Paperback / e-Book
They Do It with Mirrors, April 2022
Paperback / e-Book
A Pocket Full of Rye, April 2022
A Miss Marple Mystery #7
Paperback (reprint)
The Body in the Library, March 2022
Miss Marple Mysteries # 3
Paperback / e-Book
The Moving Finger, March 2022
Miss Marple Mysteries #4
Paperback
The Murder at the Vicarage, February 2022
Miss Marple Mysteries #1
Paperback / e-Book
The Murder of Roger Ackroyd, January 2022
Trade Size / e-Book
A Deadly Affair, January 2022
Paperback / e-Book
Death on the Nile [Movie Tie-in 2022], January 2022
Hercule Poirot #17
Paperback
The Big Four, September 2021
Hercule Poirot Series #4
Paperback / e-Book
Midwinter Murder, November 2020
Paperback / e-Book
Death on the Nile, October 2020
Paperback / e-Book (reprint)
The Man in the Brown Suit, April 2020
Paperback / e-Book (reprint)
The Last Seance, October 2019
Paperback / e-Book
Murder on the Orient Express, November 2017
Hercule Poirot series #10
Mass Market Paperback / e-Book
Little Grey Cells, November 2016
Hardcover / e-Book
And Then There Were None, March 2016
Paperback / e-Book (reprint)
The Monogram Murders, September 2014
Hercule Poirot
Hardcover / e-Book
And Then There Were None, May 2014
Paperback
Hercule Poirot: The Complete Short Stories, September 2013
Paperback / e-Book
The Grand Tour, September 2013
Paperback / e-Book (reprint)
The Grand Tour, November 2012
Hardcover / e-Book
Hallowe'en Party, July 2011
A Hercule Poirot Mystery
Paperback / e-Book (reprint)
They Came To Baghdad, June 2011
Paperback / e-Book (reprint)
And Then There Were None, April 2011
Paperback
Murder On The Orient Express, April 2011
Paperback
Partners in Crime, January 2004
Paperback (reprint)
Murder at the Vicarage, November 2003
Paperback (reprint)
N or M?, September 2003
Paperback (reprint)
Postern of Fate, August 2003
Paperback (reprint)
A Murder Is Announced, January 2001
Paperback (reprint)
The Moving Finger, November 2000
Paperback (reprint)
The Mousetrap and Other Plays, September 2000
Paperback (reprint)
4:50 From Paddington, July 2000
Paperback (reprint)
By the Pricking of My Thumbs, July 2000
Paperback (reprint)
The Thirteen Problems, May 2000
Paperback (reprint)
Nemesis, May 2000
Paperback (reprint)
Sleeping Murder, May 2000
Paperback (reprint)
At Bertram's Hotel, March 2000
Paperback (reprint)
A Caribbean Mystery, March 2000
Paperback (reprint)
They Do It With Mirrors, March 2000
Paperback (reprint)
A Pocket Full of Rye, January 2000
Paperback (reprint)
The Mirror Crack'd, January 2000
Paperback (reprint)
The Secret Adversary, January 2000
Paperback (reprint)
The Body in the Library, January 2000
Paperback (reprint)