DEVOURING DARKNESS completely blew me away! And oh man, that epilogue! I'm bursting to ask spoiler type questions but instead will ask if you'll give us any hints about what the next book will bring us?
Thanks so much! Heirs 5, which will be titled COLD CURSES, will bring more trouble, more excitement, more sarcasm. And a lot more (SPOILER!)
One thing I love about your vampires is you have carefully crafted such specific rules and hierarchies, only to have Elisa (and Merit in the original series) break all the rules. How do you keep track of the various rules and ways to bend them?
I have a fantastic continuity reader (shout-out to Krista!), and it's pretty common that I forget things. (I usually have to remind myself what happened in the last book by the time I'm writing the next one). That's a definite advantage of having printed books – they're an automatic reference library.
I've enjoyed watching Elisa and Connor mature and come into their own as characters in the Heirs of Chicagoland series. In DEVOURING DARKNESS, they are pitted against a foe who makes them pull on their own connections, powers, and friendships without the wisdom of their elders. How hard was it to let go just a little bit of the Chicagoland Vampires characters and move forward with a new generation?
Honestly, I think it was easier for me than for many readers, whom I greatly appreciate. They may only get 3 or 4 hours reading out of a single book over the course of a year, but I live with each book for much longer than that – usually 7 or 8 months. So as much as I love Ethan and Merit, it was refreshing to think about supernaturals in Chicago in a different way. And watch Elisa and Connor figure out who they are, and how they can free themselves from their parents' very large shadows. And the Chicagoland Vampires characters make appearances in the new series, of course.
I love that both the Elisa and Merit's series refer to Chicago as Chicagoland because you've made the city almost a character unto itself. I've never visited Chicago but it's fascinating seeing the architecture and the history through the eyes of vampires. DEVOURING DARKNESS talks a lot about the Great Fire of 1872. Will we get to see other pieces of history impacted by the supernatural?
I feel like Chicago is its own character, so I always try to build in city adventures that draw on places readers might want to visit or are already familiar with. I think it gives reads a kind of touchstone that makes the story more accessible. As always, Chicago will figure largely in COLD CURSES.
If you could only pick one of your books, other than this one, to a romance reader unfamiliar with your work, which one would you pick? And why?
I'm proud of all my books, but I particularly love THE BRIGHT AND BREAKING SEA, which is the first book in my Captain Kit Brightling series. It has action, romance, magic, a fusty viscount, and a female sea captain with an amazing crew. I loved writing Kit.
Other authors I've interviewed have told me that the kinds of books they enjoy reading are different from the kind of books they enjoy writing. What do you like to read? Favorite books? Favorite author?
I mostly read nonfiction, which often gives me information to draw on while writing. I don't tend to read genre novels while I'm writing, although I make an exception for Tamsyn Muir, Sarah MacLean, and N.K. Jemisin. I also adore K-dramas and C-dramas, and I've read a lot of (translated) Korean and Chinese literature over the past few months.
What are you currently working on?
I'm writing COLD CURSES, the fifth Heirs of Chicagoland novel!
Debbie Wiley is a senior reviewer at Fresh Fiction. You can find more of her articles and reviews here.
An Heirs of Chicagoland Novel # 4
In the newest installment of the USA Today bestselling Heirs of Chicagoland series, vampire Elisa Sullivan unearths an ancient grudge, with potentially devastating consequences.
As the only vampire ever born, and the daughter of two very powerful Chicago vampires, Elisa Sullivan knew her life was going to be…unusual. But she wanted to make her own way in the world, preferably away from her famous family. Then supernatural politics—and perhaps a bit of destiny—intervened, and Elisa had to steady her nerves and sharpen her steel to fight for the city of Chicago. Luckily, Connor Keene, son of the North American Central Pack's Apex wolf, is right by her side.
When Elisa and her Ombudsman colleagues agree to escort a vulnerable supernatural to Chicago, they inadvertently set in motion a scheme of long-awaited magical vengeance. The city may pay an arcane price it can't afford unless Elisa and her allies rise to the challenge.
Romance Paranormal | Fantasy Urban [Berkley, On Sale: September 20, 2022, Trade Size / e-Book, ISBN: 9780593102640 / eISBN: 9780593102657]
Chloe Neill keeps readers on the edge of their seats!
DEVOURING DARKNESS is a fun book that definitely made the night fly by.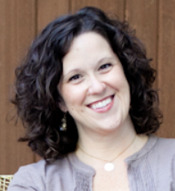 Chloe Neill was born and raised in the South, but now makes her home in the Midwest, just close enough to Cadogan House to keep an eye on the vampires. When not transcribing Merit's adventures, she bakes, watches entirely too much television, roots for her favorite college football team (Go Big Red!), spends time with friends, and plays with her dogs, Baxter and Scout.
No comments posted.