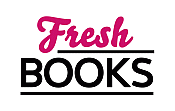 December's Must-Reads: Top Books to Close Out the Year with a Bang
"Chloe Neill keeps readers on the edge of their seats!"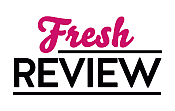 Reviewed by Debbie Wiley
Posted August 5, 2022

Romance Paranormal | Fantasy Urban
Chicago is about to be turned upside down in DEVOURING DARKNESS, the 4th book in the Heirs of Chicagoland series! Elisa Sullivan is supporting her best friend, Lulu Bell, in her art career by attending a gallery opening when she gets an emergency call. Elisa and another Ombudsman, Theo, are asked to rescue sympath Rose Doerman after her identity as a confidential informer is blown. Instead of a simple rescue, they find themselves ambushed and amid a magical nightmare. Forces long forgotten are coming into play and it's up to Elisa, her boyfriend Connor Keene (son of the North American Central Pack's Apex wolf), and the rest of the Ombuds to figure out what is going on or Chicago will fall into dangerous hands.

I love the Heirs of Chicagoland series and DEVOURING DARKNESS is my favorite yet in the series! Chloe Neill has done a fabulous job keeping the original characters from the Chicagoland Vampires series relevant and present while allowing Elisa and Connor to flourish in their own rights. DEVOURING DARKNESS can be read as a stand-alone story, although I can't imagine not wanting to devour all of the Chicagoland Vampires and Heirs of Chicagoland books after just getting a taste of Chloe Neill's fabulous world and characters!

Elisa and Connor are a formidable team. Elisa's vampire heritage is sometimes culturally at odds with Connor's role in the wolf pack, but their love and commitment to one another never wavered. DEVOURING DARKNESS puts them through their hardest tests yet, as they face obstacles and troubles on every side, even as their hearts are full of worry.

DEVOURING DARKNESS is full of twists and turns, keeping the reader on the edge of their seat as we wonder what on earth (or elsewhere!) will happen next. And omg, the last chapter and the epilogue- I have so many questions even as I'm excited about the turn of certain events! Vampire, Wolf, and Ombudsman politics are heating up quickly as the stakes are getting higher and higher. I can't wait for the next installment as Chloe Neill has me hooked!
SUMMARY
In the newest installment of the USA Today bestselling Heirs of Chicagoland series, vampire Elisa Sullivan unearths an ancient grudge, with potentially devastating consequences.

As the only vampire ever born, and the daughter of two very powerful Chicago vampires, Elisa Sullivan knew her life was going to be…unusual. But she wanted to make her own way in the world, preferably away from her famous family. Then supernatural politics—and perhaps a bit of destiny—intervened, and Elisa had to steady her nerves and sharpen her steel to fight for the city of Chicago. Luckily, Connor Keene, son of the North American Central Pack's Apex wolf, is right by her side.

When Elisa and her Ombudsman colleagues agree to escort a vulnerable supernatural to Chicago, they inadvertently set in motion a scheme of long-awaited magical vengeance. The city may pay an arcane price it can't afford unless Elisa and her allies rise to the challenge.
---
What do you think about this review?
Comments
No comments posted.

Registered users may leave comments.
Log in or register now!