"DEVOURING DARKNESS is a fun book that definitely made the night fly by."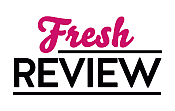 Reviewed by Annie Tegelan
Posted August 16, 2022

Romance Paranormal | Fantasy Urban
DEVOURING DARKNESS is book four in the Heirs of Chicagoland series and this time, Elisa has her hands full when she gets involved with a troubled sorceresses. The stakes are high if she can't quickly get a handle on things, but luckily, she has someone like Connor to help her navigate through the supernatural streets of Chicago.
Chloe Neill keeps things pretty light with this book. The banter and flirtation has always been one of my favorite things about her writing and although there's a lot of action and suspense throughout the novel, I feel like these little parts make the book for me. Neill does a good job of balancing the romance and action, so there's enough of both to satisfy any reader.
If you haven't read this series yet, I would definitely suggest reading the original Chicagoland series first, but you'll have plenty to look forward to with this series that follows Ethan and Merit's daughter. Elisa is a wonderful protagonist that I enjoy reading about. She's never too much but has a lot of interesting quirks to her as well.
All in all, DEVOURING DARKNESS is a fun book that definitely made the night fly by.
SUMMARY
In the newest installment of the USA Today bestselling Heirs of Chicagoland series, vampire Elisa Sullivan unearths an ancient grudge, with potentially devastating consequences.

As the only vampire ever born, and the daughter of two very powerful Chicago vampires, Elisa Sullivan knew her life was going to be…unusual. But she wanted to make her own way in the world, preferably away from her famous family. Then supernatural politics—and perhaps a bit of destiny—intervened, and Elisa had to steady her nerves and sharpen her steel to fight for the city of Chicago. Luckily, Connor Keene, son of the North American Central Pack's Apex wolf, is right by her side.

When Elisa and her Ombudsman colleagues agree to escort a vulnerable supernatural to Chicago, they inadvertently set in motion a scheme of long-awaited magical vengeance. The city may pay an arcane price it can't afford unless Elisa and her allies rise to the challenge.
---
What do you think about this review?
Comments
No comments posted.

Registered users may leave comments.
Log in or register now!