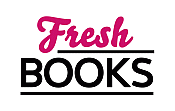 Fall into September books you'll love
James Patterson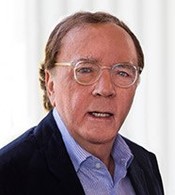 Blogging at Fresh Fiction
The Mystery Writers of America Cookbook Excerpt: James Patterson's Grandma's Killer Chocolate Cake
March 30, 2015
Mystery lovers can now cook up trouble with the dangerously delicious recipes in THE Read More...
James Patterson received the Literarian Award for Outstanding Service to the American Literary Community from the National Book Foundation. He holds the Guinness World Record for the most #1 New York Times bestsellers, and his books have sold more than 375 million copies worldwide. A tireless champion of the power of books and reading, Patterson created a new children's book imprint, JIMMY Patterson, whose mission is simple: "We want every kid who finishes a JIMMY Book to say, 'PLEASE GIVE ME ANOTHER BOOK.'" He has donated more than one million books to students and soldiers and funds over four hundred Teacher Education Scholarships at twenty-four colleges and universities. He has also donated millions of dollars to independent bookstores and school libraries. Patterson invests proceeds from the sales of JIMMY Patterson Books in pro-reading initiatives.
Awards
ITW "The Thriller", ThrillerMaster Award, , July 2007

Log In to see more information about James Patterson
Log in or register now!
Series
Alex Cross | Women's Murder Club | Harriet Blue
Books:
The #1 Lawyer, March 2024
Hardcover
Private: Missing Persons, February 2024
Paperback
Holmes, Miss Marple & Poe Investigations, January 2024
Hardcover
12 Months to Live, October 2023
Hardcover / e-Book
The Noise, September 2023
Mass Market Paperback / e-Book
23 1/2 Lies, September 2023
Paperback / e-Book
The Big Bad Wolf, September 2023
Alex Cross Series #9
Paperback / e-Book
The Perfect Assassin, August 2023
Mass Market Paperback / e-Book
Shattered, August 2023
Paperback / e-Book
Lion & Lamb, August 2023
Hardcover / e-Book
Fear No Evil, July 2023
Alex Cross #29
Mass Market Paperback
Circle of Death, July 2023
Paperback / e-Book
The President's Daughter, June 2023
Mass Market Paperback / e-Book
Private Moscow, June 2023
Paperback / e-Book
The 23rd Midnight, May 2023
Women's Murder Club Thriller #23
Hardcover / e-Book
The Ninth Month, May 2023
Mass Market Paperback / e-Book
Escape, May 2023
Paperback / e-Book
The Russian, April 2023
A Michael Bennett Thriller #13
Mass Market Paperback / e-Book
Run, Rose, Run, April 2023
Paperback / e-Book
Death of the Black Widow, March 2023
Mass Market Paperback / e-Book
22 Seconds, March 2023
Women's Murder Club Series #22
Paperback / e-Book
Countdown, March 2023
Hardcover / e-Book
The House of Wolves, March 2023
Hardcover / e-Book
The Red Book, February 2023
Billy Harney Thriller #2
Mass Market Paperback / e-Book
3 Days to Live, February 2023
Hardcover / e-Book
Roses Are Red, January 2023
Alex Cross Series #6
Paperback / e-Book
The Jailhouse Lawyer, January 2023
Paperback / e-Book
21st Birthday, January 2023
A Women's Murder Club Thriller #21
Mass Market Paperback / e-Book
Steal, December 2022
Mass Market Paperback / e-Book
The Horsewoman, December 2022
Paperback / e-Book
NYPD Red 7, December 2022
The NYPD Red
Hardcover / e-Book
Triple Cross, November 2022
Alex Cross #28
Hardcover / e-Book
The Paris Detective, November 2022
Mass Market Paperback / e-Book
The Perfect Assassin, November 2022
Paperback / e-Book
The Coast-to-Coast Murders, October 2022
Mass Market Paperback
The Noise, October 2022
Paperback
The Twelve Topsy-Turvy, Very Messy Days of Christmas, October 2022
Hardcover / e-Book
2 Sisters Detective Agency, September 2022
Mass Market Paperback / e-Book
Fear No Evil, September 2022
Paperback
The Ninth Month, September 2022
Hardcover / e-Book
The Ninth Month, September 2022
Paperback / e-Book
Blowback, September 2022
Hardcover / e-Book
Three Women Disappear, August 2022
Mass Market Paperback / e-Book
The Summer House, July 2022
Mass Market Paperback / e-Book
The Russian, July 2022
Michael Bennett # 13
Paperback / e-Book
The President's Daughter, July 2022
Paperback / e-Book
Deadly Cross, June 2022
Alex Cross,# 26
Mass Market Paperback
The Shadow, May 2022
Mass Market Paperback / e-Book
The Red Book, May 2022
A Billy Harney Thriller,# 2
Paperback
Death of the Black Widow, April 2022
Paperback / e-Book
1st Case, April 2022
Mass Market Paperback / e-Book
The Girl in the Castle, March 2022
Hardcover / e-Book
Run, Rose, Run, March 2022
Hardcover / e-Book / audiobook
The 20th Victim, March 2022
Mass Market Paperback / e-Book
21st Birthday, March 2022
Women's Murder Club
Paperback
Steal, February 2022
Paperback / e-Book
The Palm Beach Murders, February 2022
Mass Market Paperback / e-Book
The Horsewoman, January 2022
Hardcover / e-Book
The Paris Detective, January 2022
Hardcover / e-Book
Lost, December 2021
Mass Market Paperback / e-Book
Fear No Evil, December 2021
Alex Cross #29
Hardcover / e-Book
2 Sisters Detective Agency, October 2021
Paperback / e-Book
The 19th Christmas, October 2021
Women's Murder Club Series #19
Mass Market Paperback / e-Book
2 Sisters Detective Agency, October 2021
Hardcover / e-Book
Pop Goes the Weasel, September 2021
Alex Cross Series #5
Paperback / e-Book
Texas Outlaw, September 2021
Rory Yates Series #2
Mass Market Paperback / e-Book
The Jailhouse Lawyer, September 2021
Hardcover / e-Book
Blindside, August 2021
Mass Market Paperback / e-Book (reprint)
1st Case, August 2021
Paperback / e-Book (reprint)
NYPD Red 6, July 2021
Mass Market Paperback / e-Book
Three Women Disappear, July 2021
Paperback / e-Book
Cajun Justice, June 2021
Mass Market Paperback / e-Book
The Summer House, June 2021
Paperback / e-Book (reprint)
The President's Daughter, June 2021
Hardcover / e-Book
The Coast-to-Coast Murders, May 2021
Paperback / e-Book
Judge & Jury, May 2021
Paperback / e-Book
The Fall of Crazy House, February 2021
Mass Market Paperback / e-Book (reprint)
The Russian, February 2021
Michael Bennett #13
Hardcover / e-Book
Deadly Cross, December 2020
Alex Cross #28
Hardcover / e-Book
Three Women Disappear, November 2020
Hardcover / e-Book
The Coast-to-Coast Murders, October 2020
Hardcover / e-Book
Three Women Disappear, October 2020
Hardcover / e-Book
Criss Cross, October 2020
Alex Cross #27
Mass Market Paperback / e-Book (reprint)
The Cornwalls Vanish (previously published as The Cornwalls Are Gone), July 2020
Mass Market Paperback / e-Book (reprint)
The Warning, July 2020
Mass Market Paperback / e-Book (reprint)
Hush, June 2020
Paperback / e-Book
The Summer House, June 2020
Hardcover / e-Book
The Chef, May 2020
Mass Market Paperback / e-Book (reprint)
Criss Cross, May 2020
Alex Cross #27
Paperback / e-Book (reprint)
The 18th Abduction, April 2020
Women's Murder Club
Mass Market Paperback / e-Book (reprint)
Revenge, April 2020
Trade Size / e-Book / audiobook
The Inn, March 2020
Paperback / e-Book (reprint)
Ambush, February 2020
Mass Market Paperback / e-Book (reprint)
Unsolved, February 2020
Invisible #2
Paperback / e-Book (reprint)
The River Murders, January 2020
Paperback / e-Book
The Cornwalls Vanish, December 2019
Paperback / e-Book (reprint)
The 13-Minute Murder, December 2019
Mass Market Paperback / e-Book (reprint)
The First Lady, December 2019
Mass Market Paperback / e-Book (reprint)
Juror #3, September 2019
Mass Market Paperback / e-Book (reprint)
Liar Liar, September 2019
Harriet Blue #3
Trade Size / e-Book (reprint)
The Warning, August 2019
Paperback / e-Book
Texas Ranger, August 2019
Mass Market Paperback
Ambush, July 2019
Michael Bennett #11
Paperback / e-Book (reprint)
The Store, July 2019
Mass Market Paperback / e-Book (reprint)
Hush, July 2019
Harriet Blue 4 (Detective Harriet Blue Series)
Paperback / e-Book
The President Is Missing, June 2019
Paperback / e-Book (reprint)
Triple Homicide, June 2019
Mass Market Paperback / e-Book (reprint)
Juror #3, February 2019
Paperback / e-Book (reprint)
Fifty Fifty, February 2019
Harriet Blue #2
Mass Market Paperback / e-Book (reprint)
The House Next Door, January 2019
Paperback / e-Book
Texas Ranger, December 2018
Paperback / e-Book (reprint)
Princess, December 2018
Mass Market Paperback / e-Book (reprint)
Girls of Paper and Fire, November 2018
James Patterson Presents
Paperback / e-Book
The 17th Suspect, November 2018
Paperback / e-Book (reprint)
Instinct, November 2018
Mass Market Paperback / e-Book (reprint)
Red Alert, October 2018
NYPD Red #5
Paperback / e-Book (reprint)
The People vs. Alex Cross, October 2018
Mass Market Paperback / e-Book (reprint)
Two from the Heart, September 2018
Paperback / e-Book (reprint)
Revenge, August 2018
Paperback / e-Book (reprint)
Fifty Fifty, August 2018
Harriet Blue #2
Paperback / e-Book (reprint)
Texas Ranger, August 2018
Hardcover / e-Book
Murder in Paradise, July 2018
Mass Market Paperback / e-Book (reprint)
The Store, June 2018
Paperback / e-Book (reprint)
The President Is Missing, June 2018
Mass Market Paperback / e-Book
The President Is Missing, June 2018
Hardcover / e-Book
Woman of God, May 2018
Mass Market Paperback / e-Book (reprint)
The 17th Suspect, May 2018
Women's Murder Club #17
Hardcover / e-Book
The People vs. Alex Cross, April 2018
Alex Cross #25
Paperback / e-Book (reprint)
The Family Lawyer, September 2017
Mass Market Paperback / e-Book
First Love, August 2017
Mass Market Paperback
The Dolls, August 2017
e-Book
The Medical Examiner, August 2017
A Women's Murder Club Story
e-Book
Nooners, July 2017
e-Book
Steeplechase, July 2017
e-Book
Missing, July 2017
Mass Market Paperback
15th Affair, June 2017
Women's Murder Club #15
Mass Market Paperback / e-Book (reprint)
Stingrays, June 2017
e-Book
The Lawyer Lifeguard, June 2017
e-Book
Private: Gold, May 2017
e-Book
Detective Cross, May 2017
e-Book
Penguins of America, May 2017
Hardcover / e-Book
50 Hidden Desires, May 2017
e-Book
Bookshots Thriller Omnibus, April 2017
Paperback
Private Paris, April 2017
Mass Market Paperback / e-Book (reprint)
Diary of a Succubus, April 2017
e-Book
After the End, April 2017
e-Book
Stealing Gulfstreams, March 2017
Paperback
Humans, Bow Down, February 2017
Hardcover
Never Never, January 2017
Hardcover
The Murder House, January 2017
Mass Market Paperback / e-Book (reprint)
Triple Threat, December 2016
Paperback / e-Book (reprint)
Private: The Royals, December 2016
Paperback
Come and Get Us, December 2016
Paperback
Black & Blue, December 2016
Paperback
The Christmas Mystery, December 2016
Paperback
Merry Christmas, Alex Cross, December 2016
Mass Market Paperback
Killer Chef, November 2016
Paperback
Kill or Be Killed, October 2016
Paperback / e-Book
$10,000,000 Marriage Proposal, October 2016
Paperback
Cross Justice, October 2016
Mass Market Paperback
French Kiss, October 2016
Paperback
113 Minutes, September 2016
Paperback
Hunted, September 2016
Paperback
Cross Kill, June 2016
Alex Cross
Paperback / e-Book
Thriller, May 2016
10th Anniversary Edition
Paperback (reprint)
Truth Or Die, July 2015
Hardcover / e-Book
14th Deadly Sin, May 2015
Women's Murder Club #14
Hardcover / e-Book
14th Deadly Sin, May 2015
Women's Murder Club
Hardcover / e-Book
The Mystery Writers of America Cookbook, April 2015
Hardcover / e-Book
Private Vegas, February 2015
Hardcover / e-Book
Hope to Die, December 2014
Hardcover / e-Book
Burn, October 2014
Michael Bennett
Hardcover / e-Book
Private Down Under, September 2014
Hardcover / e-Book
Unlucky 13, May 2014
Women's Murder Club #13
Hardcover / e-Book
First Love, January 2014
Hardcover / e-Book
Cross My Heart, December 2013
Alex Cross #21
Hardcover / e-Book
Gone, November 2013
Hardcover
Treasure Hunters, September 2013
Hardcover / e-Book
Second Honeymoon, July 2013
Honeymoon, #2
Hardcover
Middle School, July 2013
Paperback
12th of Never, May 2013
Women's Murder Club
Hardcover / e-Book
Alex Cross, Run, February 2013
Hardcover / e-Book
Private Berlin, January 2013
Hardcover / e-Book
10th Anniversary, December 2012
Paperback / e-Book
Confessions Of A Murder Suspect, October 2012
Hardcover / e-Book
Zoo, September 2012
Hardcover / e-Book
Private Games, July 2012
Paperback / e-Book (reprint)
Private Games, July 2012
Mass Market Paperback / e-Book (reprint)
11th Hour, May 2012
Women's Murder Club #11
Hardcover / e-Book
Private: #1 Suspect, January 2012
Hardcover / e-Book
10th Anniversary, January 2012
Women's Murder Club #10
Trade Size / e-Book (reprint)
Now You See Her, May 2011
Trade Size
Private, March 2011
Paperback / e-Book
Tick Tock, February 2011
Michael Bennett
Hardcover
Cross Fire, November 2010
Alex Cross #17
Hardcover / e-Book
The Postcard Killers, August 2010
Hardcover
The 9th Judgment, May 2010
Women's Murder Club #9
Hardcover
Freedom Is Not Enough, April 2010
Hardcover
Alex Cross's TRIAL, April 2010
Paperback (reprint)
Witch And Wizard, December 2009
Hardcover
I, Alex Cross, November 2009

Hardcover
The Murder of King Tut, October 2009
Hardcover
Alex Cross's Trial, September 2009
Hardcover
Swimsuit, July 2009
Hardcover
Sundays at Tiffany's, June 2009
Paperback
The 8th Confession, May 2009
Women's Murder Club #8
Hardcover
Sail, April 2009
Tall (reprint)
Run For Your Life, February 2009
Michael Bennett #
Hardcover
Sundays At Tiffany's, January 2009
Trade Size (reprint)
The 6th Target, December 2008
Women's Murder Club
Mass Market Paperback
Cross Country, November 2008
Alex Cross #14
Hardcover
Against Medical Advice, October 2008
Hardcover
Double Cross, October 2008
Alex Cross
Mass Market Paperback
The Dangerous Days Of Daniel X, August 2008
Daniel X #1
Hardcover
Sail, June 2008
Hardcover
Sundays At Tiffany's, May 2008
Hardcover
The Final Warning, March 2008
Maximum Ride
Hardcover
7th Heaven, February 2008
Women's Murder Club #7
Hardcover
Double Cross, November 2007
Alex Cross #13
Hardcover
Cross, October 2007
Trade Size (reprint)
You've Been Warned, September 2007
Hardcover
The Quickie, July 2007
Hardcover
Maximum Ride: Saving the World and Other Extreme Sports, June 2007
Maximum Ride #3
Hardcover
The 6th Target, May 2007
Women's Murder Club
Hardcover
The 5th Horseman, April 2007
Women's Murder Club Series #5
Trade Size (reprint)
Judge & Jury, March 2007
Paperback (reprint)
Step on a Crack, February 2007
Hardcover
Honeymoon, January 2007
Paperback (reprint)
Cross, November 2006
Alex Cross #12
Hardcover
Mary, Mary, October 2006
Alex Cross Series, #11
Paperback (reprint)
Lifeguard, August 2006
Tall (reprint)
Judge & Jury, August 2006
Hardcover
4th of July, June 2006
Women's Murder Club
Paperback (reprint)
Thriller, June 2006
Hardcover
Maximum Ride: School's Out Forever, June 2006
Hardcover
Beach Road, May 2006
Hardcover
The 5th Horseman, February 2006
Women's Murder Club
Hardcover
Mary, Mary, November 2005
Alex Cross novel
Hardcover
London Bridges, October 2005
Alex Cross #10
Paperback (reprint)
Lifeguard, July 2005
Hardcover
4th of July, May 2005
Women's Murder Club
Hardcover
Sam's Letters to Jennifer, April 2005
Trade Size
Santakid, November 2004
Hardcover
3rd Degree, March 2004
Women's Murder Club
Hardcover
The Jester, February 2004
Paperback (reprint)
Along Came A Spider, December 1993
Alex Cross
Paperback (reprint)