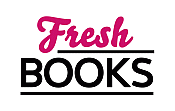 December's Must-Reads: Top Books to Close Out the Year with a Bang
Debbie Wiley | Spoilers? Yes, Please!

March 8, 2021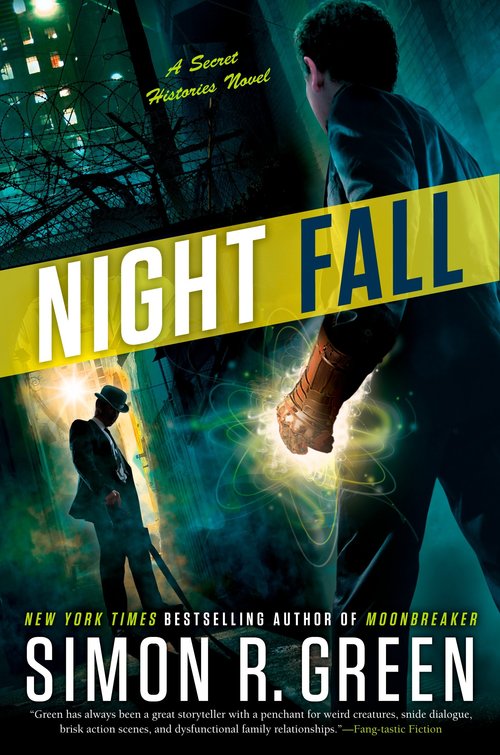 AVAILABLE
Secret Histories #12

June 2018
On Sale: June 12, 2018
464 pages
ISBN: 0451476972
EAN: 9780451476975
Kindle: B075HY5PWM
Hardcover / e-Book
Add to Wish List

Also by Simon R. Green:
Haunted by the Past, December 2023
Buried Memories, October 2021
Moonbreaker, February 2020
Night Fall, June 2018

I have a confession to make. Not only do I read spoilers for movies, books, and tv shows, I also peek at the end of books. If I don't like the outcome, I stop reading or watching at the spot that seems "safest." I've always enjoyed spoilers, but it was Stephen King's novella, "The Mist" that started it all for me. That cliffhanger ending haunted me for years. What happened next? Did the people survive and repopulate the earth? Did the scary mist ever dissipate? I came up with my own stories to answer those questions (which is part of the purpose of open-ended cliffhangers like this novella had) but I wanted a sense of finality… until the movie for THE MIST came out. No spoilers, but that is one movie that I definitely stop watching and leave the cliffhanger ending in place without seeing the new conclusion to the tale--my own imagination has clearly been less horrifying!
The final Harry Potter book, HARRY POTTER AND THE DEATHLY HALLOWS, is another book that I refused to finish until I knew who would live and who would die. Despite standing in line at midnight and immediately starting the book as soon as my greedy little hands had a copy, I still waited till my mom peeked and told me the important pieces of information. Only then could I finish reading. Despite this, I oddly love urban fantasy even though cliffhanger endings still happen- but most of the time I trust the author to make that happily ever after (and this is also why I haven't read the Game of Thrones series LOL! George R.R. Martin is okay with killing off major characters).
Jim Butcher is one of those authors I read despite the fact he leaves me hanging with almost every book. I have to admit, I wasn't prepared for the ending of SIDE JOBS and GHOST STORY nearly did me in. Jim Butcher's latest book, BATTLE GROUND is yet another gut-wrenching story in this fabulous urban fantasy. Harry Dresden is my favorite urban fantasy character of all time and so the events in BATTLE GROUND have made me hesitate to finish it. Oh, I WILL eventually finish it, but I'm sorely tempted to wait on the next book so that Jim Butcher can "fix" things for me! It's one of the dangers of end-peeking and reading spoilers, and yet it gives me time to emotionally prepare myself. I did the same thing with the Marvel movie, Infinity War, after hearing Thanos snapped his fingers and killed so many beloved characters. Surely Jim Butcher will make it all better… or I'll at least be prepared emotionally to cope with it.
Seanan McGuire recently surprised me with her cliffhanger ending for IMAGINARY NUMBERS. I didn't peek at the ending and oh boy was I not expecting that cliffhanger! Spoiler here if you haven't read IMAGINARY NUMBERS, but we were literally left stranded in another dimension with our characters! Thankfully, CALCULATED RISKS just came out and Seanan McGuire answered all my pesky little questions! CALCULATED RISKS is also well-titled as that really does sum up the book. I'm still not quite sure how I felt about the ethics of everything or where Seanan McGuire will go from here, but I thoroughly appreciate that she concludes the story with enough answers to satisfy the reader while leaving more room for the story to grow in future books.
Simon R. Green is another whiz at crafting situations and cliffhangers that make me peek at the end of the books. The Nightside series finale, NIGHT FALL, which had his Droods clashing with the residents of the Nightside is still a classic. I definitely peeked at the end on that one as Eddie Drood and John Taylor were two favorite characters and seeing them on opposite sides was about as emotionally gut-wrenching to me as what Marvel did with the Civil War movies. Simon R. Green has a new John Taylor-esque character out with a new world that sounds very similar to the Nightside called THE BEST THING YOU CAN STEAL and you can bet every dollar you have that I'll be reading it soon!
How about you? Do you peek at the ends of books? Do you read the synopsis of movies and check for spoilers on books? Or do you prefer watching the story unfold even if it's emotionally charged and sometimes gut-wrenching?
***
For reviews and more articles by Fresh Fiction Senior Reviewer Debbie Wiley, visit her page on FreshFiction.com!
Comments
5 comments posted.
Re: Debbie Wiley | Spoilers? Yes, Please!

I've peaked at the ending for books but never movies.
With a book, sometimes the suspense is killing me and I
just NEED to know the "what" and then I can finish reading
and enjoy the "how". Movies are shorter, and more external
so it's easier to deal with not knowing.
(Tonya Kapalski 7:18am March 8, 2021)
I hate spoilers for anything books, movies, tv shows, etc.
I never look at the ending of a book. It is mean
(Donna McClure 3:35pm March 8, 2021)
I am the same way for most books and sometimes it is to reassure myself that the ending will be good enough to slough through reading. The only authors I do not read the endings of is J.D. Robb and Heather Graham. I like to pit my detective abilities against them. Usually I lose but hey it is fun.
(Annetta Sweetko 8:20pm March 8, 2021)
hi
(Being Human 5:41am March 9, 2021)
Hi Meri Jaan
(Philip De 9:14am April 6, 2021)
Registered users may leave comments.
Log in or register now!