Anne Rice forever changed my reading world over 30 years ago. Prior to reading INTERVIEW WITH A VAMPIRE, I had only read my mom's collection of romance/gothic novels and horror authors such as Stephen King and Dean Koontz. Anne Rice opened my eyes to a world in which vampires were far more than the creepy nightmarish blood suckers (and definitely more sensual) than the ones I'd previously encountered in one of my favorite horror novels of all time, Stephen King's SALEM'S LOT. From there, I devoured everything Anne Rice wrote (other than her early erotica novels), whether it was the religious exploration of Jesus Christ's early years in CHRIST THE LORD: OUT OF EGYPT or the Mayfair Witches in THE WITCHING HOUR. Urban and dark fantasy novels weren't something you could just walk into a bookstore and find back then, or at least not in my hometown in South Carolina. I remember my excitement when the first Anita Blake book came out and I continued eagerly scouring the shelves for others like Anne Rice who fueled my imagination.
The battles between good and evil and the fine line that various urban and dark fantasy heroines and heroes must walk while dealing with supernatural creatures continues to fascinate me even today. While my heart is still broken to know that Anne Rice is no longer with us due to her death in December 2021, I'd like to share a couple books and authors who provided me with some solace within their paranormal worlds that I might not have discovered without Anne Rice opening that door for me over 30 years ago.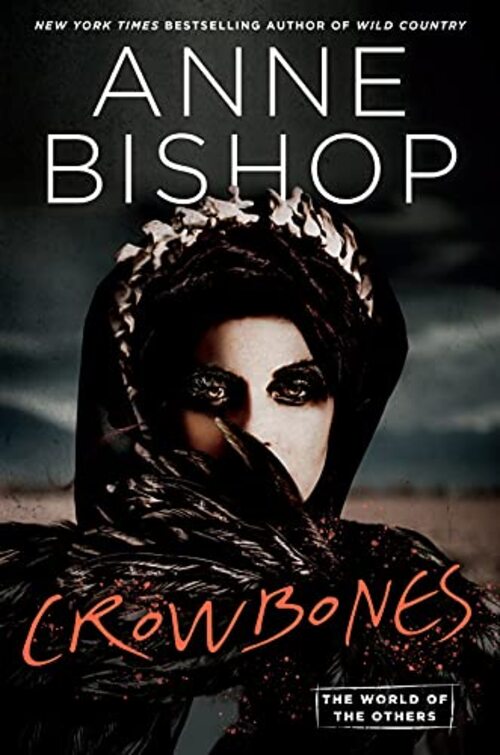 Anne Bishop is a master at world building and character development! First, I devoured her Black Jewel series and more recently The Others and World of the Others series. CROWBONES is the most recent release and further expands the boundaries of a world in which humans and the terra indigene tenuously coexist. In CROWBONES, Vicki DeVine is the human innkeeper at the Jumble. Vicki copes with anxiety that practically paralyzes her when confronted by angry males, and the various terra indigene and Elementals have taken her under their (sometimes literal) wing. Meg, the main heroine of The Others series, makes a brief appearance and I love how we see the various characters interacting with each other even as they deal with the all too human dangers that face them in a world where humans are no longer the apex predators.
And speaking of where humans are no longer the apex predators - Jim Butcher's Dresden Files series featuring wizard Harry Dresden is another spectacular urban fantasy series. PEACE TALKS and BATTLE GROUND take a drastic turn in the series as Harry and all of Chicago are in the ultimate showdown and the losses are guaranteed to be huge. Harry Dresden has long been a favorite hero of mine and he's walked that fine line between good and evil so many times, always with the purest of intentions. Whether it was picking up a coin to save a child or coping with being the Winter Knight, Harry strives to do what is right in the face of adversity, even when what is right is hard to discern.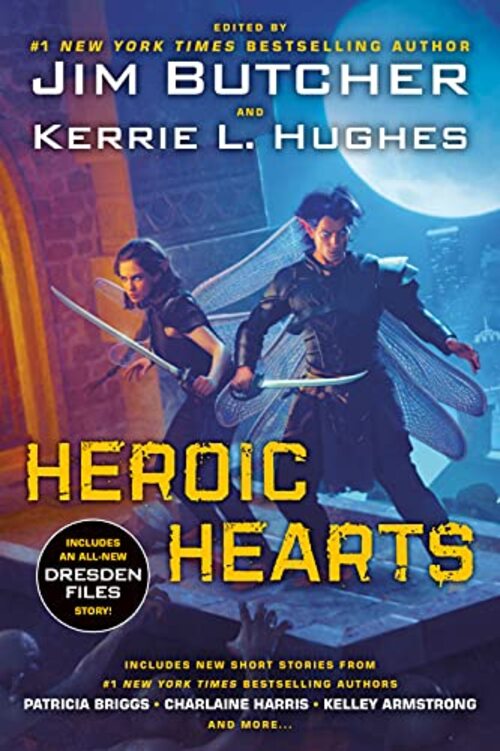 If you want to get a taste of what Anne Bishop and Jim Butcher's storytelling and worlds are like, grab a copy of HEROIC HEARTS. Not only can you dive into their worlds, but there are a 10 other spectacular stories and authors in the anthology. Most, like Patricia Briggs, Chloe Neill, and Kelley Armstrong, already have well-loved places on my bookshelves but I've already downloaded a new-to-me author, R.R. Virdi, simply from reading HEROIC HEARTS.
Lastly, I can't leave out Simon R. Green and his Nightside series. The Nightside series takes us into the dark, supernatural side of London where John Taylor uses his gift to find lost things. Simon R. Green masterfully combines three series, the Nightside, Secret Histories, and Ghost Finders, in one stunning conclusion, NIGHT FALL. I'm not going to lie… I'm still hoping against hope that we'll see our favorite characters revisited but until we do, I reread and cherish the dark journey. In the meantime, I've started reading his Gideon Sable and Ishmael Jones series, as his imaginative worlds continue to captivate me.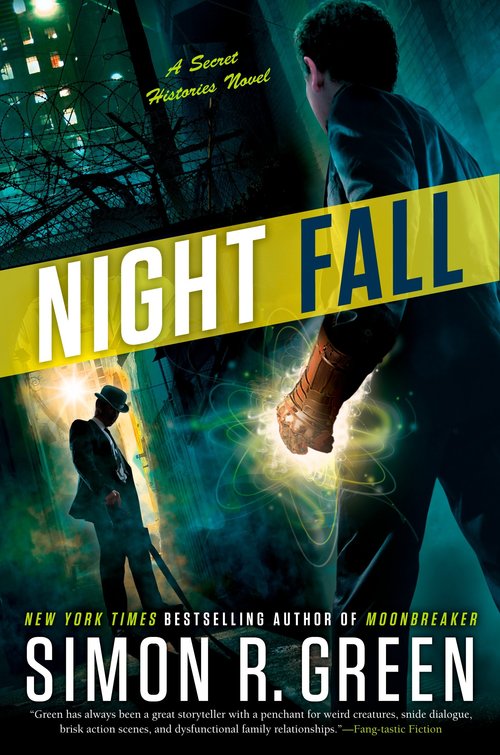 I could mention a whole host of other urban fantasy authors as this is only a sampling of my favorites. Faith Hunter and Seanan McGuire are currently on my kindle and deserve mention, but there are so many more out there. While many classify Anne Rice more in the horror genre, I give her full credit for opening my eyes to the urban fantasy genre. Rest in Peace, Anne Rice. You are dearly missed.
Debbie Wiley is a senior reviewer at Fresh Fiction. You can find more of her articles and reviews here.
Vampire Chronicles #1
Here are the confessions of a vampire. Hypnotic, shocking, and chillingly erotic, this is a novel of mesmerizing beauty and astonishing force--a story of danger and flight, of love and loss, of suspense and resolution...
This is the story of the Louis, as told in his own words, of his journey through mortal and immortal life. Louis recounts how he became a vampire at the hands of the radiant and sinister Lestat and how he became indoctrinated, unwillingly, into the vampire way of life. His story ebbs and flows through the streets of New Orleans, defining crucial moments such as his discovery of the exquisite lost young child Claudia, wanting not to hurt but to comfort her with the last breaths of humanity he has inside. Yet, he makes Claudia a vampire, trapping her womanly passion, will, and intelligence inside the body of a small child. Louis and Claudia form a seemingly unbreakable alliance and even "settle down" for a while in the opulent French Quarter. Louis remembers Claudia's struggle to understand herself and the hatred they both have for Lestat that sends them halfway across the world to seek others of their kind. Louis and Claudia are desperate to find somewhere they belong, to find others who understand, and someone who knows what and why they are. Louis and Claudia travel Europe, eventually coming to Paris and the ragingly successful Theatre des Vampires--a theatre of vampires pretending to be mortals pretending to be vampires. Here they meet the magnetic and ethereal Armand, who brings them into a whole society of vampires. But Louis and Claudia find that finding others like themselves provides no easy answers and in fact presents dangers they scarcely imagined.
Fiction | Horror [Ballantine, On Sale: November 17, 2010, e-Book (reprint), ISBN: 9780345409645 / ]
One of America's most read and celebrated authors, Anne Rice is known for weaving the visible and supernatural worlds together in epic stories that both entertain and challenge readers. Her books are rich tapestries of history, belief, philosophy, religion, and compelling characters that examine and extend our physical world beyond the limits we perceive. Anne has written under three names: her own, Anne Rampling, and A. N. Roquelaure. Under her own name, she has written The Vampire Chronicles series, The Mayfair Witches, the New Tales of the Vampires series, and numerous single novels, most recently CHRIST THE LORD. Under Anne Rampling, she has published two works: EXIT TO EDEN, and BELINDA. Under A. N. Roquelaure, Anne published the Beauty Series. Anne lives and works in California. Anne's life experiences and intellectual inquisitiveness provide her with constant inspiration for her work.
1 comment posted.