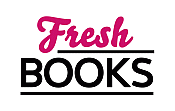 Hot Hot reads in August
Seanan McGuire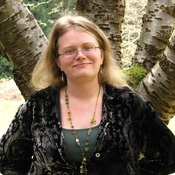 Pseudonym: Mira Grant.

Seanan McGuire was born in Martinez, California, and raised in a wide variety of locations, most of which boasted some sort of dangerous native wildlife. Despite her almost magnetic attraction to anything venomous, she somehow managed to survive long enough to acquire a typewriter, a reasonable grasp of the English language, and the desire to combine the two. The fact that she wasn't killed for using her typewriter at three o'clock in the morning is probably more impressive than her lack of death by spider-bite.
Often described as a vortex of the surreal, many of Seanan's personal anecdotes end with things like "and then we got the anti-venom" or "but it's okay, because it turned out the water wasn't all that deep." She has yet to be defeated in a game of "Who here was bitten by the strangest thing?," and can be amused for hours by just about anything. Just about anything includes swamps, long walks, long walks in swamps, most of the things that live in swamps, horror movies, strange noises, musical theater, reality television, comic books, finding pennies on the street, and venomous reptiles. Seanan may be the only person on the planet who admits to using Kenneth Muir's Horror Films of the 1980s as a checklist.
Seanan's first novel, Rosemary and Rue [Amazon]|[Mysterious Galaxies], was published by DAW Books on September 1st, 2009. The sequel, A Local Habitation, will be released on March 2nd, 2010. Her short fiction has appeared in Ravens in the Library, Grants Pass, and The Edge of Propinquity. She's working on several other books, just to make sure she never runs out of things to edit.
Seanan belongs to the Book View Cafe, an organization of professional authors who like to give away free fiction. It's fun! Check them out.
In her spare time, Seanan writes and records original music. She has three CDs currently available (see the Albums page for additional details), and is currently recording a fourth. She is also a cartoonist, and draws an irregularly posted autobiographical web comic, "With Friends Like These...", as well as generating a truly ridiculous number of art cards. Surprisingly enough, she finds time to take multi-hour walks, blog regularly, watch a sickening amount of television, maintain her website, and go to pretty much any movie that has the words "blood," "night," "terror," or "attack" in the title. Most people believe that she doesn't sleep.
Seanan lives in a creaky old farmhouse in Northern California, which she shares with her two cats, Lilly and Alice, a vast collection of plush things and horror movies, and sufficient books to officially qualify her as a fire hazard. She has strongly-held and oft-expressed beliefs about the origins of the Black Death, the X-Men, and the need for chainsaws in daily life.
Years of writing blurbs for convention program books have firmly fixed Seanan in the habit of writing all her bios in the third person, so as to sound marginally less dorky. Stress is on the "marginally." It probably doesn't help that she has so many hobbies.
Log In to see more information about Seanan McGuire
Log in or register now!
Series
InCryptid | October Daye | Wayward Children
Books:
Be the Serpent, September 2022
Hardcover
When Sorrows Come, August 2022
Mass Market Paperback / e-Book
Seasonal Fears, May 2022
Alchemical Journeys # 2
Hardcover / e-Book
Spelunking Through Hell, March 2022
InCryptid #11
Trade Paperback / e-Book
Where the Drowned Girls Go, January 2022
Hardcover
When Sorrows Come, September 2021
October Daye Series #15
Hardcover / e-Book
A Killing Frost, September 2021
October Daye #14
Mass Market Paperback / e-Book
Angel of the Overpass, May 2021
Ghost Roads #3
Trade Size / e-Book
Calculated Risks, March 2021
InCryptid #10
Mass Market Paperback / e-Book
Across The Green Grass Fields, January 2021
Wayward Children #6
Hardcover / e-Book
A Killing Frost, September 2020
October Daye #14
Hardcover / e-Book
Middlegame, April 2020
Trade Size / e-Book / audiobook (reprint)
Imaginary Numbers, March 2020
InCryptid #9
Mass Market Paperback / e-Book
Come Tumbling Down, January 2020
Wayward Children #5
Hardcover / e-Book
The Unkindest Tide, December 2019
Mass Market Paperback / e-Book
The Unkindest Tide, September 2019
Hardcover
That Ain't Witchcraft, March 2019
InCryptid #8
Mass Market Paperback / e-Book
In an Absent Dream, January 2019
Wayward Children #4
Hardcover / e-Book
Deadlands: Boneyard, November 2018
Mass Market Paperback
Night and Silence, September 2018
October Daye #12
Hardcover / e-Book
The Girl in the Green Silk Gown, July 2018
Ghost Roads
Trade Size / e-Book
Sparrow Hill Road, June 2018
Trade Size / e-Book
Tricks for Free, March 2018
InCryptid #7
Mass Market Paperback / e-Book
New York Fantastic, December 2017
Trade Size / e-Book
Deadlands: Boneyard, October 2017
Trade Size / e-Book
The Brightest Fell, September 2017
October Daye #11
Hardcover / e-Book
Down Among the Sticks and Bones, June 2017
Wayward Children #2
Hardcover / e-Book
Indigo, June 2017
Hardcover / e-Book
Magic For Nothing, March 2017
InCryptid #6
Mass Market Paperback / e-Book
Once Broken Faith, September 2016
October Daye #10
Paperback / e-Book
Urban Allies, August 2016
Paperback / e-Book
Every Heart a Doorway, April 2016
Wayward Children #1
Hardcover / e-Book
Chaos Choreography, March 2016
InCryptid Series #5
Paperback / e-Book
Pocket Apocalypse, March 2015
InCryptid #4
Paperback / e-Book
The Winter Long, September 2014
October Daye #8
Paperback / e-Book
Half-Off Ragnarok, March 2014
InCryptid #3
Paperback / e-Book
Chimes at Midnight, September 2013
October Daye #7
Hardcover / e-Book
Carniepunk, August 2013
Paperback / e-Book
Midnight Blue-Light Special, March 2013
Incryptid #2
Paperback / e-Book
Ashes Of Honor, September 2012
October Daye #6
Paperback / e-Book
Discount Armageddon, March 2012
InCryptid #1
Paperback / e-Book
One Salt Sea, September 2011
October Daye #5
Paperback / e-Book
Late Eclipses, March 2011
October Daye #4
Mass Market Paperback / e-Book
An Artificial Night, September 2010
October Daye #3
Paperback
A Local Habitation, March 2010
October Daye #2
Paperback
Rosemary And Rue, September 2009
October Daye #1
Paperback