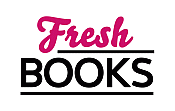 Grab a PSL and a great read in September
Faith Hunter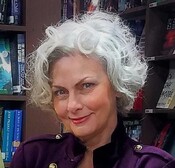 Blogging at Fresh Fiction
Faith Hunter | 20 Questions: FINAL HEIR
September 15, 2022
1--What is the title of your latest release? FINAL HEIR Read More...
Faith Hunter | Author-Reader Match: TRUE DEAD
September 13, 2021
Instead of trying to find your perfect match in a dating app, we bring you the "Author-Reader Match" where Read More...
Faith Hunter | Witch Central Presents ... Jane Yellowrock
January 23, 2011
Below is the transcript of an interview from Witch Central, the online radio talk show where Evan Trueblood, Molly Everhart Trueblood's husband, is a Read More...
Pseudonym: Gwen Hunter.

Faith Hunter, fantasy writer, was born in Louisiana and raised all over the south. She writes three Urban Fantasy series: the Skinwalker series, featuring Jane Yellowrock, a Cherokee skinwalker who hunts rogue vampires. The Soulwood series, featuring modern-day, dark earth magic user, Nell Ingram. And the Rogue Mage novels, a dark urban, post-apocalyptic, fantasy series featuring Thorn St. Croix, a stone mage. (There is a role-playing game based on the series, ROGUE MAGE.)
Under the pen name Gwen Hunter, she writes action-adventure, mysteries, and thrillers. As Faith and Gwen, she has 30+ books in print in 29 countries. Hunter writes full-time, tries to keep house, and is a workaholic with a passion for travel, jewelry making, white-water kayaking, and writing. She and her husband love to RV, traveling with their rescued Pomeranians to whitewater rivers all over the Southeast.
Log In to see more information about Faith Hunter
Log in or register now!
Series
Jane Yellowrock | Soulwood
Books:
Final Heir, September 2022
Jane Yellowrock # 15
Mass Market Paperback / e-Book
Dirty Deeds 2, June 2022
e-Book
Of Claws and Fangs, March 2022
Trade Size / e-Book
True Dead, September 2021
Jane Yellowrock Series #14
Mass Market Paperback / e-Book
Spells for the Dead, July 2020
A Soulwood Novel #5
Mass Market Paperback / e-Book
Shattered Bonds, November 2019
Jane Yellowrock #13
Mass Market Paperback / e-Book
Circle of the Moon, March 2019
Soulwood #4
Mass Market Paperback / e-Book
Dark Queen, May 2018
Jane Yellowrock #12
Mass Market Paperback / e-Book
Flame in the Dark, December 2017
Soulwood #3
Mass Market Paperback / e-Book
Cold Reign, May 2017
Jane Yellowrock
Mass Market Paperback / e-Book
Curse on the Land, November 2016
Soulwood #2
Mass Market Paperback / e-Book
Blood of the Earth, August 2016
Soulwood #1
Paperback / e-Book
Shadow Rites, April 2016
Jane Yellowrock
Paperback / e-Book
Blood In Her Veins, February 2016
Jane Yellowrock
Paperback / e-Book
Dark Heir, April 2015
Jane Yellowrock #9
Paperback / e-Book
Broken Soul, October 2014
Jane Yellowrock #8
Paperback / e-Book
Black Water, September 2014
e-Book
Black Arts, January 2014
Jane Yellowrock #7
Paperback / e-Book
Kicking It, December 2013
Paperback / e-Book
Blood Trade, April 2013
Jane Yellowrock #6
Paperback / e-Book
Death's Rival, October 2012
Jane Yellowrock #5
Paperback / e-Book
Raven Cursed, January 2012
Jane Yellowrock #4
Paperback / e-Book
Mercy Blade, January 2011
Jane Yellowrock #3
Mass Market Paperback / e-Book
Blood Cross, January 2010
Jane Yellowrock #2
Paperback / e-Book
Skinwalker, July 2009
Jane Yellowrock #1
Paperback / e-Book
Host, November 2007
Rogue Mage #3
Paperback / e-Book