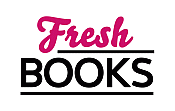 Best reads in December
Douglas Preston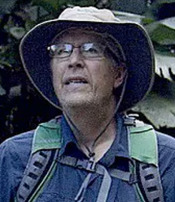 Preston is a Research Associate at the Laboratory of Anthropology in Santa Fe, a member of PEN New Mexico, and a board member of the School of American Research in Santa Fe. He counts in his ancestry the poet Emily Dickinson, the newspaperman Horace Greeley, and the infamous murderer and opium addict Amasa Greenough. Preston and his wife, Christine, have three children, Selene, Aletheia, and Isaac. They live on a hilltop outside Santa Fe.
Log In to see more information about Douglas Preston
Log in or register now!
Series
Gideon Crew | Pendergast
Books:
Diablo Mesa, February 2023
Paperback
Bloodless, January 2023
Mass Market Paperback
The Cabinet of Dr. Leng, January 2023
Agent Pendergast #21
Hardcover / e-Book
Bloodless, May 2022
Pendergast # 20
Paperback / e-Book
Diablo Mesa, February 2022
Nora Kelly #3
Hardcover / e-Book
The Scorpion's Tail, September 2021
Nora Kelly Series #2
Paperback / e-Book
Bloodless, August 2021
Pendergast #20
Hardcover / e-Book / audiobook
Crooked River, February 2020
Agent Pendergast Series #19
Hardcover / e-Book
Verses for the Dead, December 2019
Agent Pendergast
Mass Market Paperback / e-Book (reprint)
Old Bones, August 2019
Nora Kelly #1
Hardcover / e-Book
Old Bones, August 2019
Hardcover / e-Book
Talking to the Ground, June 2019
Trade Size (reprint)
Verses for the Dead, January 2019
Agent Pendergast #18
Hardcover / e-Book
The Pharaoh Key, June 2018
Gideon Crew #5
Hardcover / e-Book
Beyond the Ice Limit, January 2017
Gideon Crew #4
Mass Market Paperback / e-Book (reprint)
The Ice Limit, November 2016
Mass Market Paperback
Beyond The Ice Limit, May 2016
Gideon Crew #4
Hardcover / e-Book
The Lost Island, August 2014
Gideon Crew #3
Hardcover / e-Book
White Fire, November 2013
Special Agent Pendergast #13
Hardcover / e-Book
Gideon's Sword, March 2011
Gideon Crew
Hardcover / e-Book
Impact, January 2010
Hardcover
The Monster Of Florence, July 2009
Paperback
Cemetery Dance, June 2009
Pendergast series
Hardcover
The Monster Of Florence, June 2008
Hardcover
The Wheel of Darkness, September 2007
Special Agent Pendergast #8
Hardcover
The Book of the Dead, July 2007
Special Agent Pendergast #7
Paperback (reprint)
Tyrannosaur Canyon, August 2006
Paperback
The Book of the Dead, May 2006
Hardcover
Tyrannosaur Canyon, August 2005
Hardcover
Brimstone, August 2004
Hardcover
Cabinet of Curiosities, June 2003
Paperback (reprint)
The Relic, January 2003
Paperback (reprint)