"Another hit from Laura Griffin!"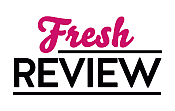 Reviewed by Debbie Wiley
Posted June 6, 2022

Thriller Police Procedural | Romance Suspense
Macey Burns is starting over, hoping to get her fledgling production company going after her reporting career took a nosedive. She and her friend, Josh, are working on an advertising campaign for Lost Beach, Texas, and the beautiful views have Macey excited about the work ahead of her. There's just one problem… a dead body has been found nearby and it's the prior occupant of the home Macey is renting. Detective Owen Breda is determined to catch the killer even as the sparks are flying between Owen and Macey. Can Owen overcome his worries about Macey's history as a reporter? And who is behind the death?
MIDNIGHT DUNES is the 3rd book in The Texas Murder Files series but is easily read as a standalone story. Readers familiar with the prior book, FLIGHT, will recognize Detective Joel Breda and Miranda Rhoads, but it's not necessary to know their story to fully appreciate MIDNIGHT DUNES. I suspect, however, readers will want to dig into FLIGHT to see more of the beautiful town of Lost Beach and the fabulous characters Laura Griffin has in store for them!
Owen may be one of my favorite heroes from Laura Griffin! He's willing to show his insecurities about his job and his direction in life while still doing a darned good job at investigating the murders. I love that he shows some vulnerabilities rather than just being the hotshot detective who solves the case! Macey is an interesting character herself, coming off a humiliating scandal that ended her otherwise stellar reporting career. I love seeing the two of them find happiness together.
Laura Griffin is easily one the best romantic suspense authors in the business. MIDNIGHT DUNES has it all- strong characters, tense moments of suspense, a solid mystery, and romantic sparks flying! I'm looking forward to a return trip to Lost Beach to see what happens next.
SUMMARY

After a scandal derails her television reporting career, Macey Burns comes looking for a change of pace in Lost Beach, Texas. She's ready to focus on her first passion—documentary filmmaking—and has a new job working for the island's tourism board, shooting footage of the idyllic beachside community. Her plans for a relaxing rebound are dashed when she realizes the cottage she's renting belonged to the woman whose body was just found in the sand dunes.

Detective Owen Breda is under intense pressure to solve this murder. Violent crimes are rising in his small town, and he can't stand to see anyone else hurt…especially not the beautiful documentarian who keeps showing up at the precinct.

With the clock ticking, cameras rolling, and body count climbing, Macey and Owen must use all their resources to find the killer without getting caught in the crosshairs.
---
What do you think about this review?
Comments
No comments posted.

Registered users may leave comments.
Log in or register now!