"Stunningly good thriller!"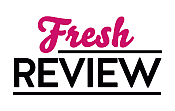 Reviewed by Debbie Wiley
Posted August 22, 2023

Agent Corrie Swanson has been sidelined for the last four months since her last big case. Now she has the opportunity to work on another case with a new mentor and she's both nervous and excited. An accident has led to the uncovering of several bodies. Corrie pulls in archaeologist Nora Kelly to assist and the investigation takes an unexpected turn when they uncover more than they expected. Does this tie into the mysterious deaths and disappearances with nine hikers fifteen years ago in the Manzano Mountains of New Mexico?
DEAD MOUNTAIN is the fourth book in the Nora Kelly series. While the story itself stands on its own merits, the relationships have been building over the course of the series. In addition, readers unfamiliar with the events in DIABLO MESA may have to play a bit of catchup on Corrie's situation within the FBI.
I have heard many legends and theories about the real DEAD MOUNTAIN at Dyatlov Pass, Russia, thus was very excited to see how Douglas Preston and Lincoln Child would handle an Americanized version of the tale. I was not disappointed as DEAD MOUNTAIN tackles all the conspiracy theories and scientific possibilities that could have caused the hikers to tear out of their tents in the freezing cold.
Corrie Swanson has definitely grown on me. I had mixed feelings about her when she first appeared with Agent Pendergast in STILL LIFE WITH CROWS as she was very impetuous at times. However, she always had a book in her hand then and now we see what she can do when given the opportunity--and I love her! I love her determination to be and do more than her alcoholic mom or the tiny town in Kansas expected of her. Even more than that, however, I love her search for the truth and for what is right. She is the perfect FBI agent to work with archaeologist Nora Kelly, who also has a penchant for seeking the truth others may want to hide.
DEAD MOUNTAIN is yet another stunningly good thriller from the very talented Douglas Preston and Lincoln Child. I love how they mix science together with conspiracies, along with the abiding respect for other cultural systems. The rich and vivid descriptions make me feel like I'm right there with Nora and Corrie even as I find it almost impossible to put the book down even to sleep. Douglas Preston and Lincoln Child have yet another hit on their hands with DEAD MOUNTAIN!
SUMMARY
#1 New York Times bestselling authors Preston & Child return in the latest installment of the bestselling series featuring renowned archaeologist Nora Kelly and FBI Agent Corrie Swanson, who investigate a mystery so enigmatic it may have no solution.

In 2008, nine mountaineers failed to return from a winter backpacking trip in the New Mexico mountains. At their final campsite, searchers found a bizarre scene: something had appeared at the door of their tent so terrifying that it impelled them to slash their way out and flee barefoot to certain death in a blizzard. Despite a diligent search, only six bodies were found, two violently crushed and inexplicably missing their eyes. The case, given the code name "Dead Mountain" by the FBI, was never solved.

Now, two more bodies from the lost expedition are unexpectedly discovered in a cave, one a grisly suicide. Young FBI Agent Corrie Swanson teams up with archaeologist Nora Kelly to investigate what really happened on that fateful trip fifteen years ago—and to find the ninth victim. But their search awakens a long-slumbering evil, which pursues Corrie and Nora with a vengeance, determined to prevent the final missing corpse from ever coming to light.
---
What do you think about this review?
Comments
No comments posted.

Registered users may leave comments.
Log in or register now!