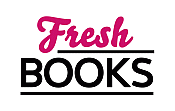 December's Must-Reads: Top Books to Close Out the Year with a Bang
"Thought provoking horror that shines a light on things that wanted to stay hidden"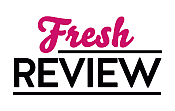 Reviewed by Debbie Wiley
Posted January 25, 2023

Horror | Thriller Paranormal - Supernatural
World War II is raging overseas, but back home in America things are boiling under the surface. Internment camps currently house all Japanese Americans, and even the wife of an American pilot and his daughter don't escape the horror and the injustice of being forcibly detained in one. Meiko and her daughter, Aiko, hope daily for the return of Jamie Briggs. Meiko worries about Aiko's fascination with the various Japanese folklore about demons, ghosts, and other monsters, but even more so when Aiko tells her the dead are coming to warn them. Meiko wants to dismiss it, but then she realizes something else is going on in Camp Minidoka. A disease is spreading, one that produces violence and hallucinations, and it's not just within the camp either. Meanwhile, outside Camp Minidoka, reporter Fran Gurstwold is on the trail of what she hopes will be the biggest story of her career. At Gearhart Mountain, other lives are also being changed as Pastor Archie Mitchell watches his whole world explode in front of him. Can anyone put all the pieces together and stop the threat in time?
THE FERVOR is both a horrifying and a heart-wrenching tale. Alma Katsu's poignant Afterword notes the history behind THE FERVOR, as she captures a glimpse at some of the less talked about portions of our not-so-distant American history. Readers should note that Alma Katsu uses some real events, such as Fu-go and the events on Gearhart Mountain as well as the internment camps, although the fictional timelines may not accurately match the historical timelines. Unfortunately, the injustices still exist as recent headlines show that violence against Asian Americans still occurs to this day based solely on propaganda and hate speech.
I have to admit that if Alma Katsu hadn't authored this book, I likely would have skipped it simply at the mention of spiders. I have an almost lifelong hatred of spiders thanks to a certain Stephen King novel, but the tale of the Jorogumo fascinates me even as it gives me the creeps. The spiders are not the overtly horrifying ones found in movies like Arachnophobia but are more nuanced and had me searching the internet for more history on this fascinating, albeit very scary piece of Japanese folklore.
I love Aiko! Aiko is like a breath of fresh air in THE FERVOR. Her willingness to love and forgive others provides a nice contrast and a bit of hope when others are so stuck in their hate. Meiko's strength is admirable as well, and I love how Alma Katsu weaves in historical fact and fiction to craft her back story.
THE FERVOR is a thought-provoking and sometimes disturbing look at a portion of American history most would like to forget. The horror is as much paranormal as it is the ability of humans to hurt others as Alma Katsu does a marvelous job at balancing the paranormal horror against the human horrors. THE FERVOR is a must read, even for non-horror fans, as it shines a light on things that wanted to stay hidden in the dark.
SUMMARY
The acclaimed author of the celebrated literary horror novels The Hunger and The Deep turns her psychological and supernatural eye on the horrors of the Japanese American internment camps in World War II.

1944: As World War II rages on, the threat has come to the home front. In a remote corner of Idaho, Meiko Briggs and her daughter, Aiko, are desperate to return home. Following Meiko's husband's enlistment as an air force pilot in the Pacific months prior, Meiko and Aiko were taken from their home in Seattle and sent to one of the internment camps in the Midwest. It didn't matter that Aiko was American-born: They were Japanese, and therefore considered a threat by the American government.

Mother and daughter attempt to hold on to elements of their old life in the camp when a mysterious disease begins to spread among those interned. What starts as a minor cold quickly becomes spontaneous fits of violence and aggression, even death. And when a disconcerting team of doctors arrive, nearly more threatening than the illness itself, Meiko and her daughter team up with a newspaper reporter and widowed missionary to investigate, and it becomes clear to them that something more sinister is afoot, a demon from the stories of Meiko's childhood, hell-bent on infiltrating their already strange world.

Inspired by the Japanese yokai and the jorogumo spider demon, The Fervor explores the horrors of the supernatural beyond just the threat of the occult. With a keen and prescient eye, Katsu crafts a terrifying story about the danger of demonization, a mysterious contagion, and the search to stop its spread before it's too late. A sharp account of too-recent history, it's a deep excavation of how we decide who gets to be human when being human matters most.
---
What do you think about this review?
Comments
No comments posted.

Registered users may leave comments.
Log in or register now!