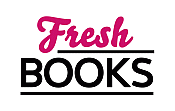 December's Must-Reads: Top Books to Close Out the Year with a Bang
"Peanut butter can be deadly"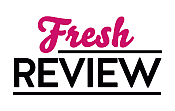 Reviewed by Debbie Wiley
Posted September 13, 2022

Mystery Culinary | Mystery Cozy
Margot Rawlings has put Harvest, Ohio on the map, creating festivals that draw in tourists from afar. This Thanksgiving promises to be her biggest event for the village yet, but something has Margot worked up more than usual. Bailey King, candymaker and co-owner of one of the village's top stores attracting tourists, knows something is amiss when Margot turns over her meticulous checklist to Bailey. Margot's mother, Zara Bevan, is returning to Harvest despite swearing never to return. Most of the town despises Zara, as she was known for being a harsh judge against the Amish people even for small offenses. To make matters worse, Zara shows up with a younger man, Blaze Smith, and announces their upcoming wedding. Shortly afterwards, Blaze suffers an allergic reaction to peanuts and dies. Was it murder? And if so, who wanted Blaze dead?
PEANUT BUTTER PANIC is the 7th book in the Amish Candy Shop Mystery series and has our characters at some major turning points in their lives. While the mystery itself can be read as a standalone story, I would suggest having at least a familiarity with the characters and their relationships prior to reading in order to fully appreciate the story line. In particular, a basic knowledge of the depth of Bailey and Aiden's relationship helps explain the angst and confusion Bailey is dealing with in PEANUT BUTTER PANIC.
A visit to Harvest is always enjoyable, even when Bailey and Aiden are having relationship issues. I like that Amanda Flower offers us a realistic perspective on the hardships involved with long distance relationships, especially when both individuals work long hours. It wasn't easy to read about their struggles and I admit I peeked at the end to see how things would work out, but the growth was very necessary for the series as a whole and I'm excited to see what the future holds.
As usual, we got to spend time with our favorite characters and pets, and I couldn't help but love all of them a bit more. Margot has been one of the least likable characters so far, with her determination to push forward and demand no matter what and I love that we finally got to see other sides of her to soften and humanize her a bit. In fact, after reading PEANUT BUTTER PANIC, I want to reread the earlier books as I feel my whole perspective on Margot has changed by knowing how hard her mother is on her.
PEANUT BUTTER PANIC is yet another release from Amanda Flower. If you love cozy mysteries with quirky pets, fun characters, and a unique mystery peppered with a splash of cultural differences, then PEANUT BUTTER PANIC is the perfect read for you. Without a doubt, Amanda Flower has become one of my favorite cozy mystery writers and I look forward to what she has in store for us next!
SUMMARY
Thanksgiving is Bailey King's busiest holiday weekend. This year promises to be even more hectic, since Bailey's candy shop, Swissmen Sweets, is providing desserts for Harvest, Ohio's first village-wide Thanksgiving celebration. Yet, even with a guest list close to seven hundred people—Amish and English alike—the event's organizer, Margot Rawlings, is unfazed . . . until she discovers her mother, former judge Zara Bevan, will be in attendance.

Zara's reputation as a harsh critic is matched only by her infamy as a judge who has actively harmed the Amish community. So no one is prepared when Zara arrives with much younger boyfriend Blaze Smith and reveals their impending nuptials at dinner. That should have been the day's biggest news, except shortly after the announcement, Blaze suffers an allergic reaction to something he's eaten and dies on the spot.

Now, Bailey's desserts are prime suspects, along with Margot and nearly everyone who attended the meal. With such a cornucopia of possibilities, Bailey must dig in and get to the bottom of this murder, before the killer goes up for seconds…
---
What do you think about this review?
Comments
No comments posted.

Registered users may leave comments.
Log in or register now!