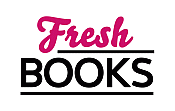 Grab a PSL and a great read in September
"Absolutely hysterical!"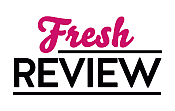 Reviewed by Debbie Wiley
Posted August 10, 2022

Merry Wrath is used to the weird and wacky aspects of life. After all, she had a very colorful past as an undercover CIA agent until she was publicly outed and she co-leads a Girl Scout troop whose members include the 11 year old mayor of their town and the infamous 11 year old Betty with skills that put adult CIA agents to shame. However, a police complaint accusing her cat of brainwashing their neighbor, Louise Lutkin, may be the oddest thing yet. Merry's husband, Rex (who is also the town's detective), asks her to visit Louise and try to smooth things over. Unfortunately, Merry finds Louise dead and Officer Kevin Dooley eating a pie in the kitchen, apparently clueless to the dead body in the next room. Now the town of Who's There, Iowa is overrun with conspiracy theorists who knew Louise Lutkin and Merry has murder suspects aplenty.
MUNCHIES AND MURDER is the twenty-third book in the Merry Wrath Mysteries series and is my favorite one yet! Readers new to the series can jump right in and enjoy Leslie Langtry's zany world easily but be forewarned that it's hard to leave Who's There behind once you've sampled this hysterical town and all its quirky residents. After all, part of the charm of the Merry Wrath series is the unique characters and MUNCHIES AND MURDER is full of new and old characters sure to make readers laugh. Who can't help but love the ridiculousness of Kevin Dooley – I'm still laughing at one scene in particular with him! And did I mention Bigfoot? Or is it Bigankle? Add in a heap of conspiracy theorists chomping at the bit with all sorts of theories and interesting beliefs and it's almost a shame to see the story end.
Leslie Langtry has outdone herself with MUNCHIES AND MURDER! Let's face it, any book that starts off with a complaint about a cat brain washing others through his stare is bound to be a hit and MUNCHIES AND MURDER succeeds in every way. I'm still laughing over some of the antics and can't wait to see what trouble Merry and her Girl Scout Troop encounters next! If you love cozy mysteries with a huge slice of quirkiness, look no further than MUNCHIES AND MURDER!
SUMMARY
From USA Today bestselling author Leslie Langtry comes Merry Wrath's most wild case yet!

Ex-CIA agent turned scout leader, Merry Wrath, faces her greatest challenge yet when her cranky new neighbor is convinced Merry's cat is melting her mind from across the street. But when Merry tries to extend an olive branch in the form of Girl Scout cookies, she finds the neighbor murdered! Worse yet, the security footage puts her not-too-bright nemesis, Kevin Dooley, at the scene of the crime.

Murder wears a tin foil hat…

In spite of the fact that Kevin has been a problem since elementary school, Merry doesn't want him to go to prison. But before she can begin to investigate, a large group of conspiracy theorists arrive and set up camp outside of town. Between the Hitler Faked the Moon Landing folks, cryptic cryptozoologists, and the Lizard People, Merry isn't sure what to believe. And when it turns out the victim was also into conspiracy theories and was investigating a local thirty-year old child abduction, the case veers wildly off the rails.

The truth is out there…somewhere…maybe?

Who's There, Iowa is turned upside down with a panicked aluminum foil shortage, a slew of Big Foot sightings, a goat named Olaf, a troop of little girls with questionable motives who are capitalizing on the chaos, and a whole lot of hamsters (like, a LOT of hamsters). Merry has to move fast to unravel this tangled web of lies to find the truth before the truth itself becomes another victim.
---
What do you think about this review?
Comments
No comments posted.

Registered users may leave comments.
Log in or register now!