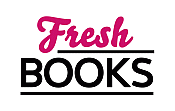 Cuddle up with a great read in November
"A rising country star has a dark past...."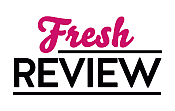 Reviewed by Debbie Wiley
Posted November 22, 2022

Women's Fiction Southern | Thriller Crime
AnnieLee Keyes is determined to make it in Nashville. Songs are her every thought and she has a voice that captivates others, even in a town overloaded with would be musicians. However, AnnieLee has a mysterious past that is lurking, waiting to catch up with her. Will the spotlight save her or destroy her forever?
I'm normally not a fan of books that delve into the celebrity process but the hints we get at something darker lurking in the background made RUN, ROSE, RUN so fascinating! I wasn't sure what to make of AnnieLee initially, as our first contact with her showcase some darker moments, particularly since we are given a scary scene and then a flashback to see how AnnieLee's life ended up in that situation. However, taken as a whole, AnnieLee's strength of character is hard to miss as she has faced some of the darkest situations and kept going. AnnieLee has grit and determination. No matter what obstacles she faces, she meets them head-on- and I love that in a character!
Surprisingly, I also like the character of Ruthanna Ryder. Initially, I was quite annoyed with her as she comes across as rude and demanding. However, as the story line progresses, we begin to see a different side of her and it's hard not to like and respect her. However, my favorite character is Ethan Blake. He lives in the midst of all the glitz and glamour, hobnobs with the rich and famous, and yet he remains down to earth, personable, and empathetic. His past story is heart breaking, all the more so because of how caring he remains despite all he's dealt with in his life.
Any book co-written by James Patterson and Dolly Parton is a must read and RUN, ROSE, RUN lives up to expectations! Not much can be said about the underlying mystery without giving away the whole story, but RUN, ROSE, RUN touches on some very dark issues against the backdrop of a rising country music star. If you love country music (especially Dolly Parton- the audio features her voice!), give RUN, ROSE, RUN a try as it's an interesting ride!
SUMMARY
Every song tells a story.

She's a star on the rise, singing about the hard life behind her.

She's also on the run. Find a future, lose a past.

Nashville is where she's come to claim her destiny. It's also where the darkness she's fled might find her. And destroy her.



---
What do you think about this review?
Comments
No comments posted.

Registered users may leave comments.
Log in or register now!